You're hesitating between getting a Standard or a Pro Plan? Look no further :) This article will help you out understanding the main differences between the two plans. 
THE STANDARD PLAN
The Standard plan is the most popular plan. It offers all the features included in the basic plan plus the following:
Shareable Boards are boards that you are able to work with outside users (guests). It offers you the ability to share projects with your outside users without giving them access to your full account. To learn more about the shareable boards, click here. 

The standard plan offers you access to the timeline feature which is our own version of the Gantt chart. Check out this article to see how it works in action. 
With the Search Everything, you can search for anything across all of your boards (files, updates, pulses). 

You can also use the board filter to filter any information within a board. 

You can integrate monday.com with your preferred software using our integrations. Click here to learn more!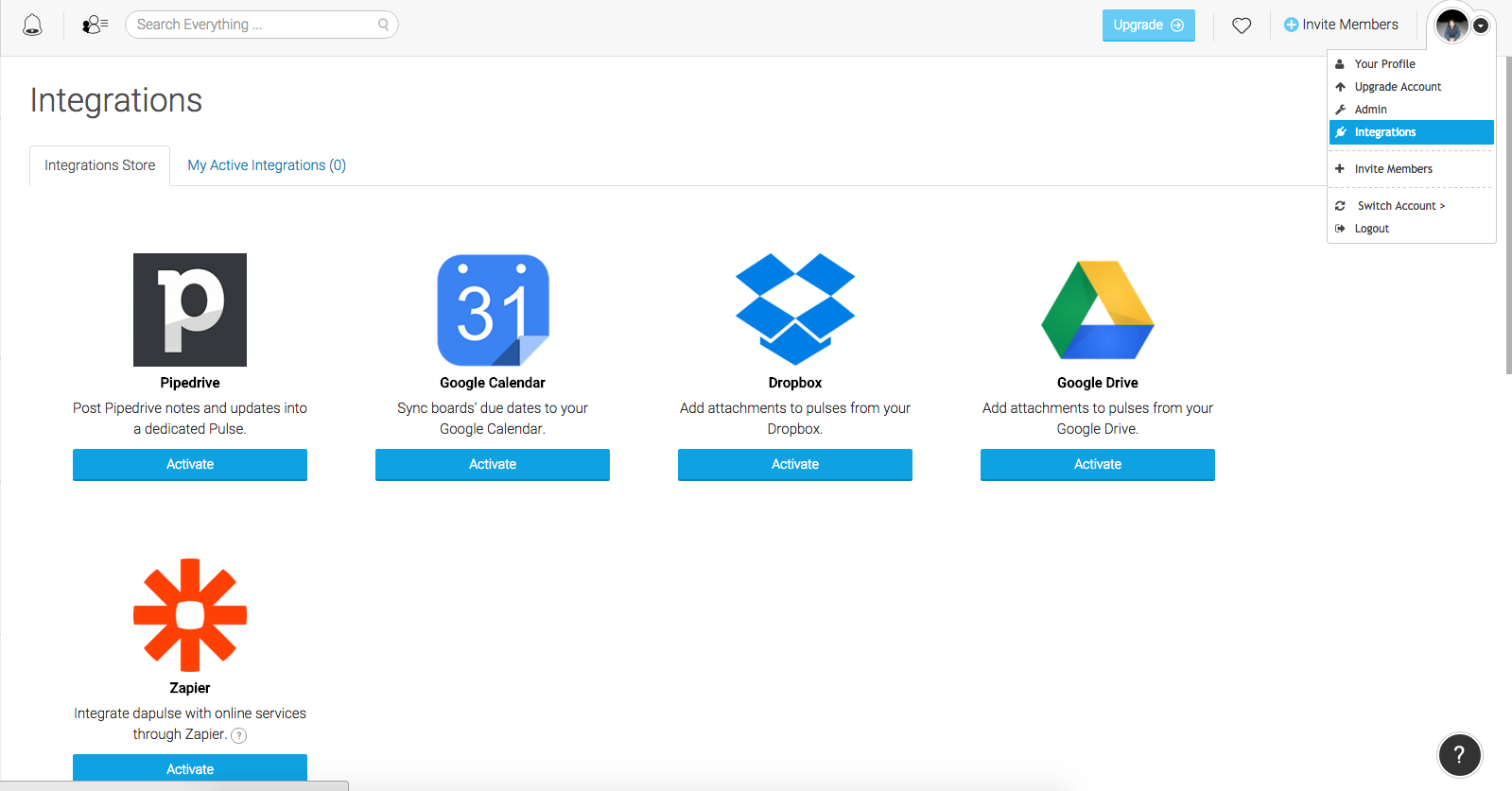 We also offer internal integrations with Excel, Google Drive Dropbox and with your own calendar. The calendar integration is awesome if you want to receive alert reminders when a task is about to reach its due date.
Having an API is a great way to connect any softwares together. Click here to see how it works!
THE PRO PLAN
The pro plan is the plan your trial is based on. It is the most sophisticated plan that we offer that includes everything in Basic and Standard plus the following features:
The private boards are meant to only be seen by the user and anyone that s/he invites into the board. This is great for when you would like to create a project, to do list or plan before executing it to your team. To learn more about them, click right here. 

Google Authentication allows you to login to your monday.com account through your Google account. No need to store any new password in your brain :)

No need to worry anymore about how much storage you have left! It is unlimited on the Pro Plan. For more information about your storage, click here. On the Standard plan, the storage is limited to 50GB. 
Using the Tags column will help you to group pulses from different groups or different boards throughout your account by a consistent keyword! Learn more about the tags just here. 
  
For more information about Pricing, click here :) 
If you have any questions please don't hesitate to reach out to us at support@monday.com