3 min read
Feature
Who can use this feature:
Admins
Available for Enterprise only
Available on the Enterprise plan for account admins, account permissions provide the ability to control and manage who can use certain features on your account.
Keep reading to learn more! 👇
Locating account permissions
To locate account permissions, click on your profile picture in the bottom left corner of the screen and then select "Admin".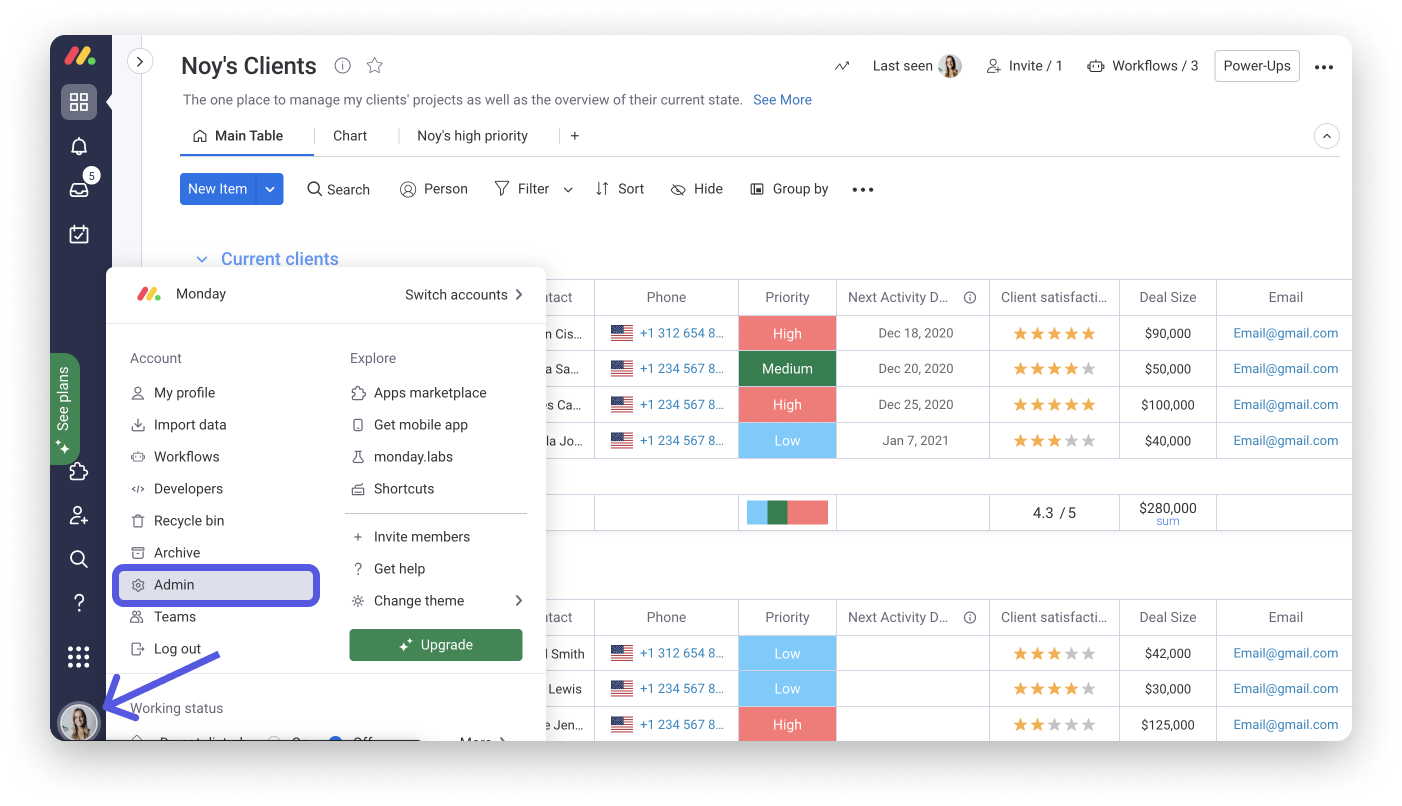 Once in the admin section, select "Permissions" from the left-hand menu as seen below: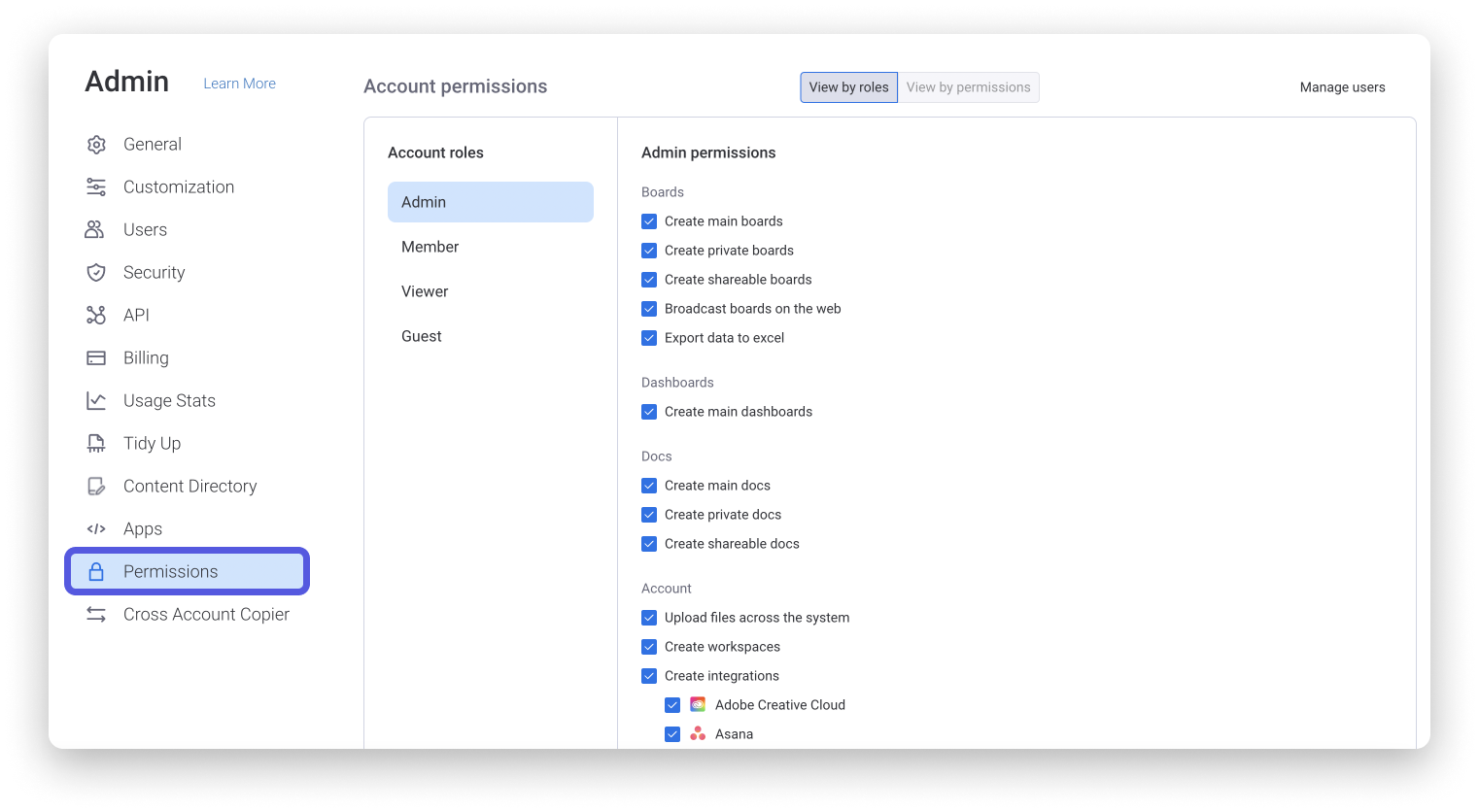 From there, you will be able to select who can use certain features on your account according to their user type. We'll review exactly how this can be done, below!
How to set it up
When enabling account permissions, you'll be able to define which user type (admin, member, viewer, or guest) is able to do what on your account. Therefore, you can start setting up permissions by first selecting the user type which you'd like to apply the permissions to from the left side of the "Account permissions" screen: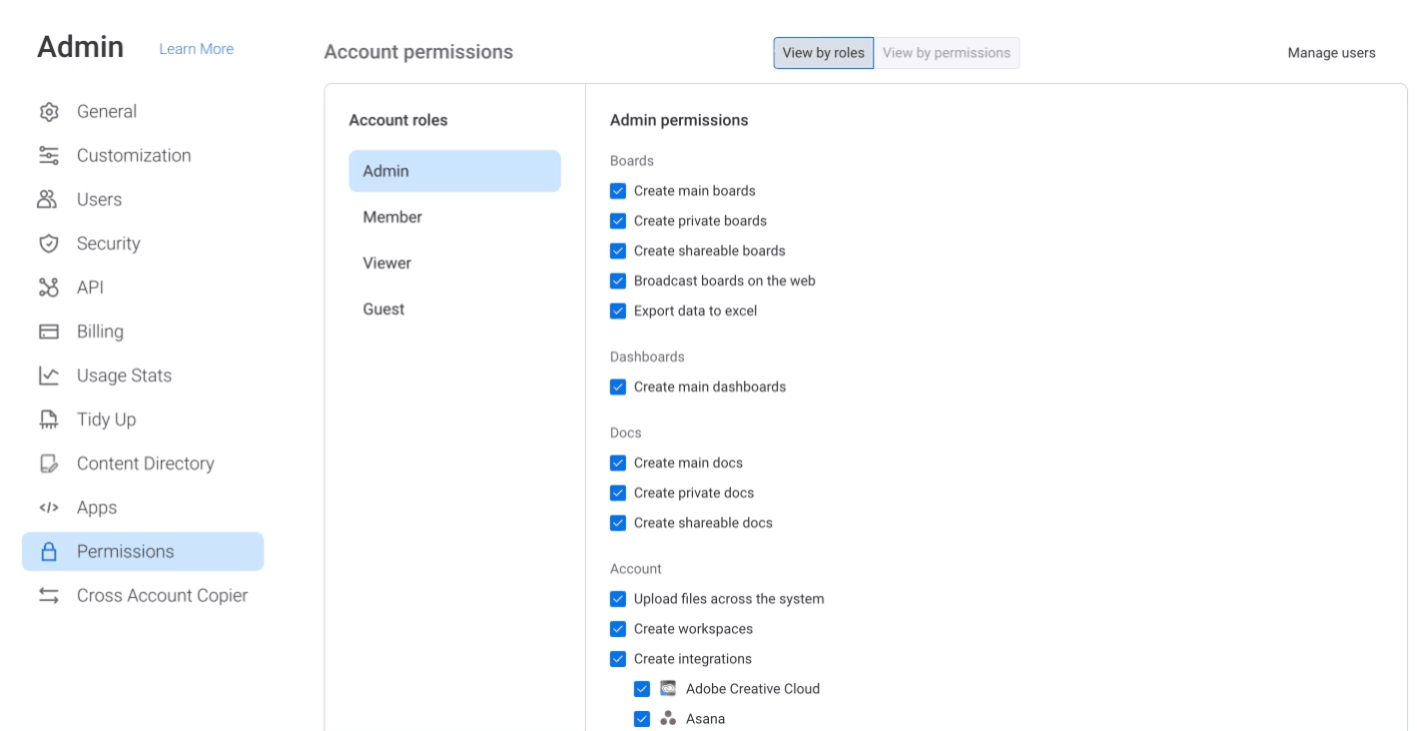 Once you've selected the user type, you can then select the permissions that you want to allow that user type to have, or de-select the permissions to remove that permission ability from the selected user type!
As an example, in the GIF below, we first chose the "Member" user type, and then we de-selected "Create private boards" and "Broadcast boards on the web" to remove that ability from our team members. We then also selected "Create main docs" and "Create private docs" to allow members to have those permissions on our account. 🙌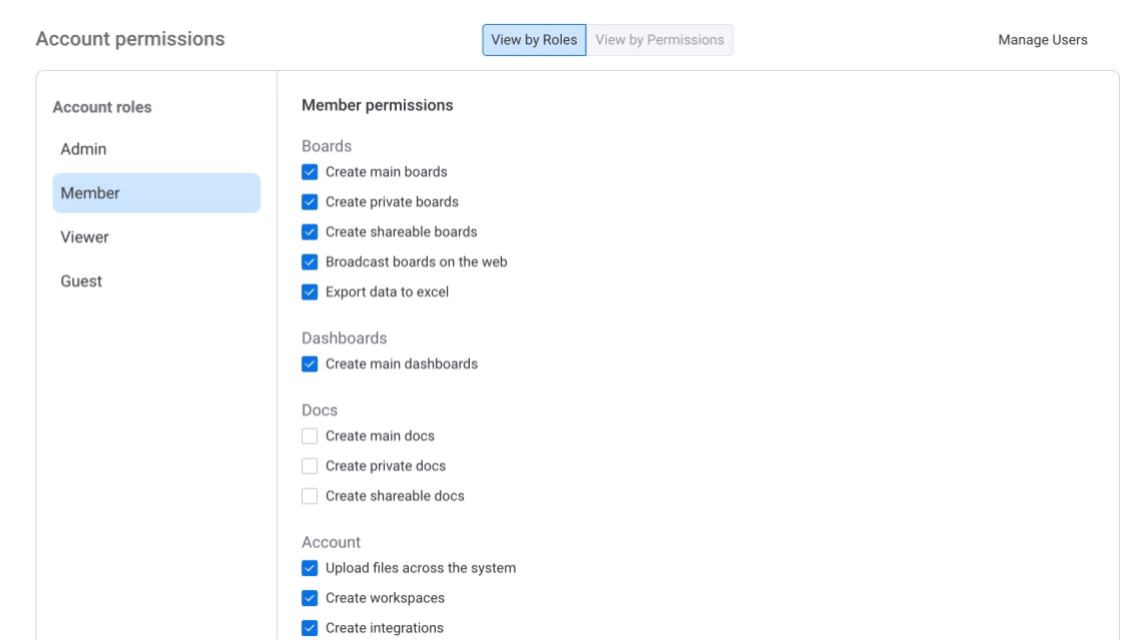 Available account permission actions
With account permissions, you can choose who has the ability to do specific actions within your account. You can find the list of available actions in the table below: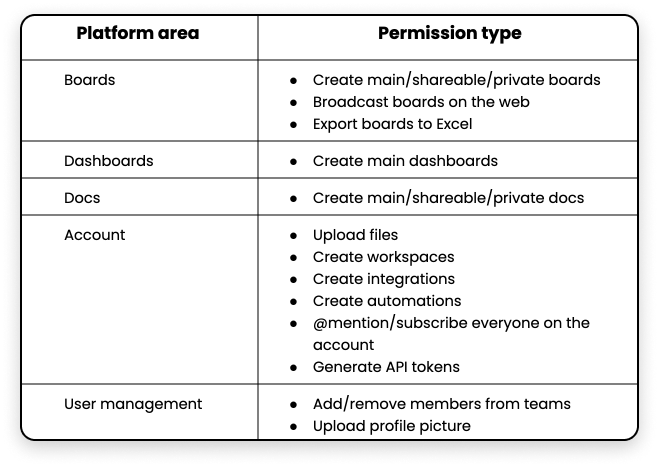 Tip: When enabling the "Create integrations" permission, you can select or de-select specific integrations that this will apply to!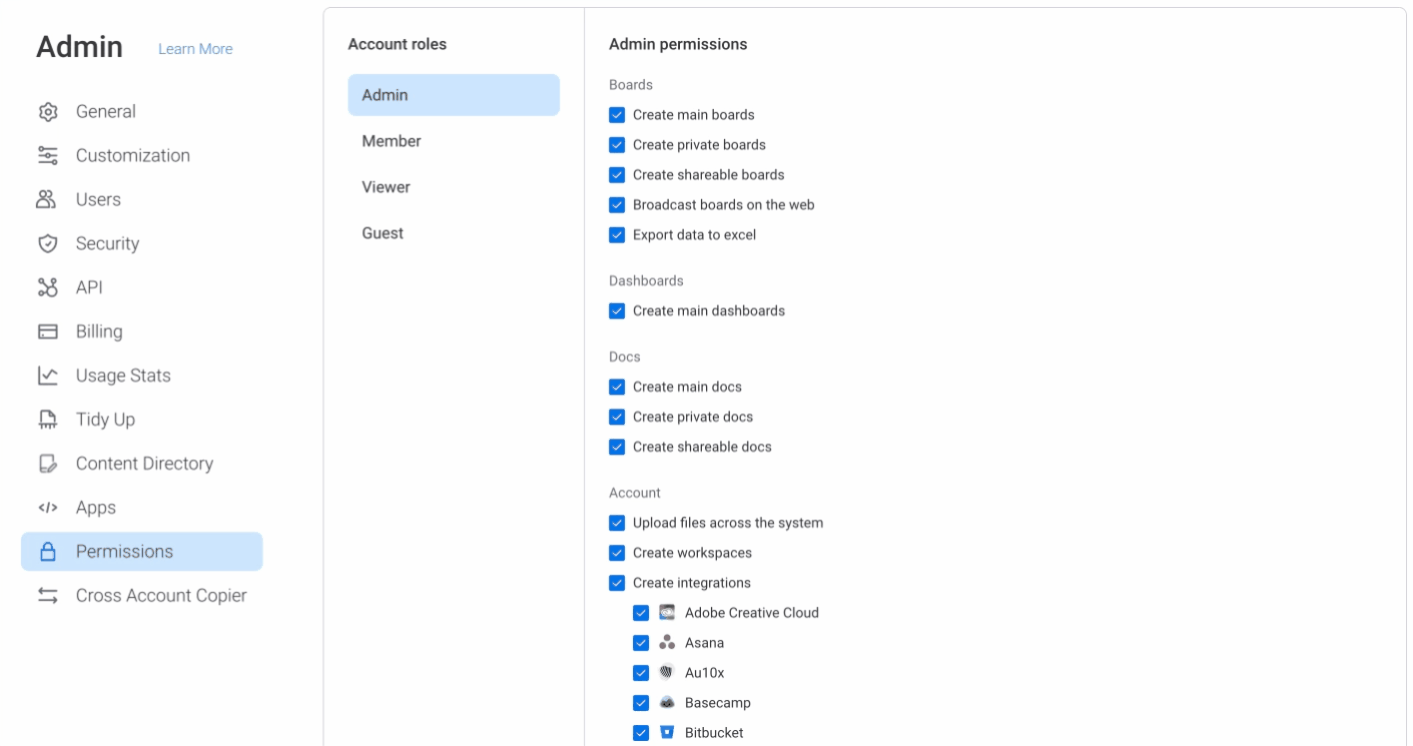 Other permission types
In addition to the account permissions mentioned in this article, we also offer the following different permission types on monday.com:
Board permissions

Column permissions

Workspace permissions

and Dashboard Permissions
Read more about these in the Permissions on monday.com article. If you're interested in learning more about managing your users, check out the How to manage users on your account article.
If you have any questions, please reach out to our team by using our contact form. We're available 24/7 and happy to help!