2 min read
Feature
Have your team's login credentials been compromised? Don't worry we have a panic button! 🆘
By activating "Panic Mode", your account will momentarily be blocked and no one will be able to access it until the admin of the account sends a request to our team.
Note: This advanced security feature is available on the Enterprise plan and can only be accessed by the account admin.
To activate Panic Mode, go to the admin section of your account. From there, click on "Security" and then select "Advanced".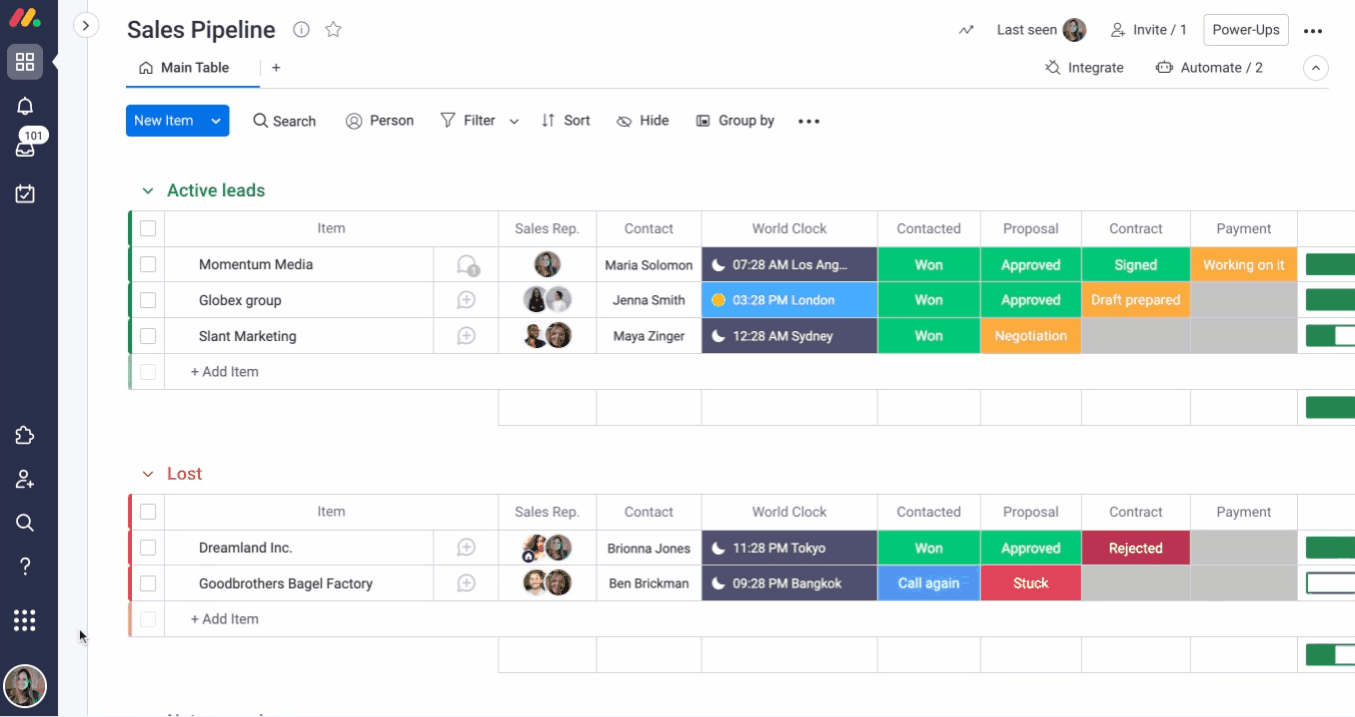 Once there, click on the red "Activate Panic Mode" button, as shown below.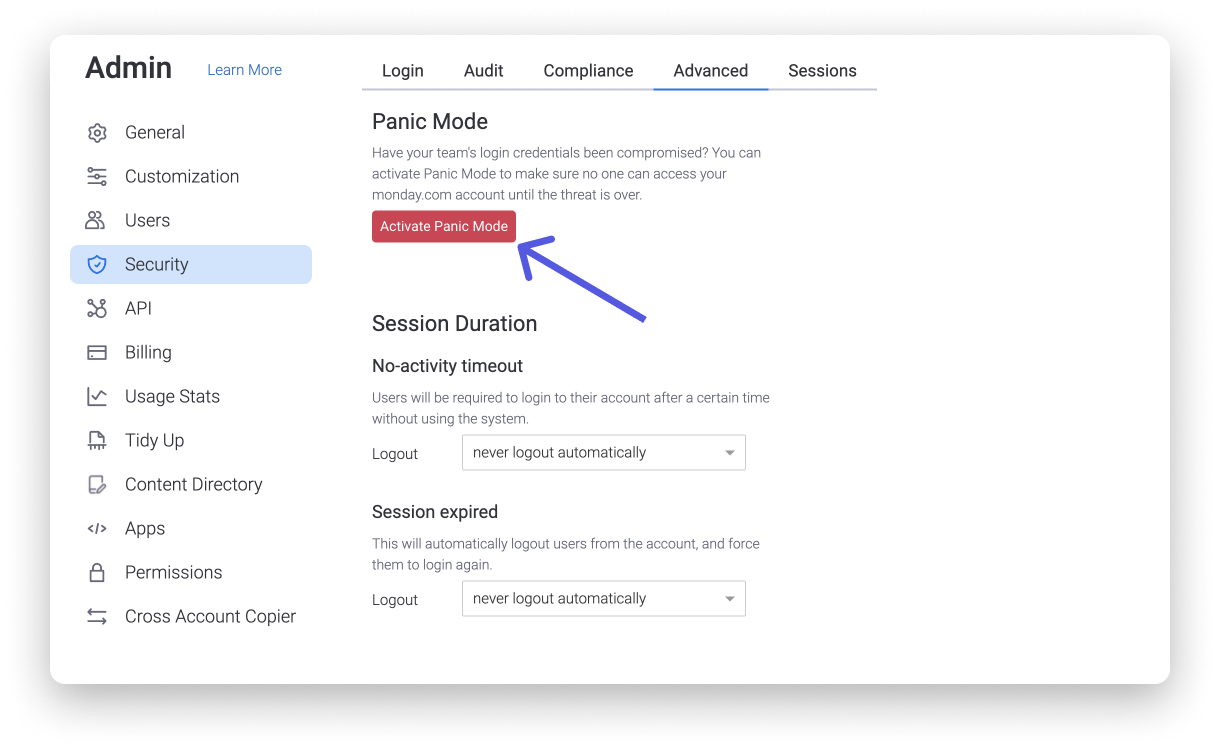 Once the account is blocked, please make sure to contact us at the following e-mail: support@monday.com. We will investigate and send you the instructions to unblock your account and reinforce the security.
If you have any questions, please reach out to our team by using our contact form. We're available 24/7 and happy to help!