Working with clients internationally, traveling a lot or just looking for a new apartment?
Travel logistics might be time-consuming and dreadful, but not with the Maps View!
Add a location or country column
Make your Location column or Country column visual with the Map view. Simple add either/both the columns to your board (found above).
Add a map view
To add a map view, click on the arrow next to the button "main table" located on the top left of your board. Click on "map" as below:
Once you created the view, you will see all the locations on the map:
Map markers are now colored according to the item group.
Add and edit items directly from the map!
The locations image is shown when you click into the tooltip.
By clicking on "view pulse" the item card will open allowing you to make changes to your item without having to go back and forth to your main board view.
T create a new item directly from the map view, click on the "item list" icon on the top right of your view. Then at the bottom, click on + new item and you are all set 😊
Share your map view publicly
You can make your map view public by sharing it or embedding it on your website! To do so, open the view from the view menu and click on share as below:
You can share your map with anyone using the shareable link or you can embed your map in your website using the embedded link.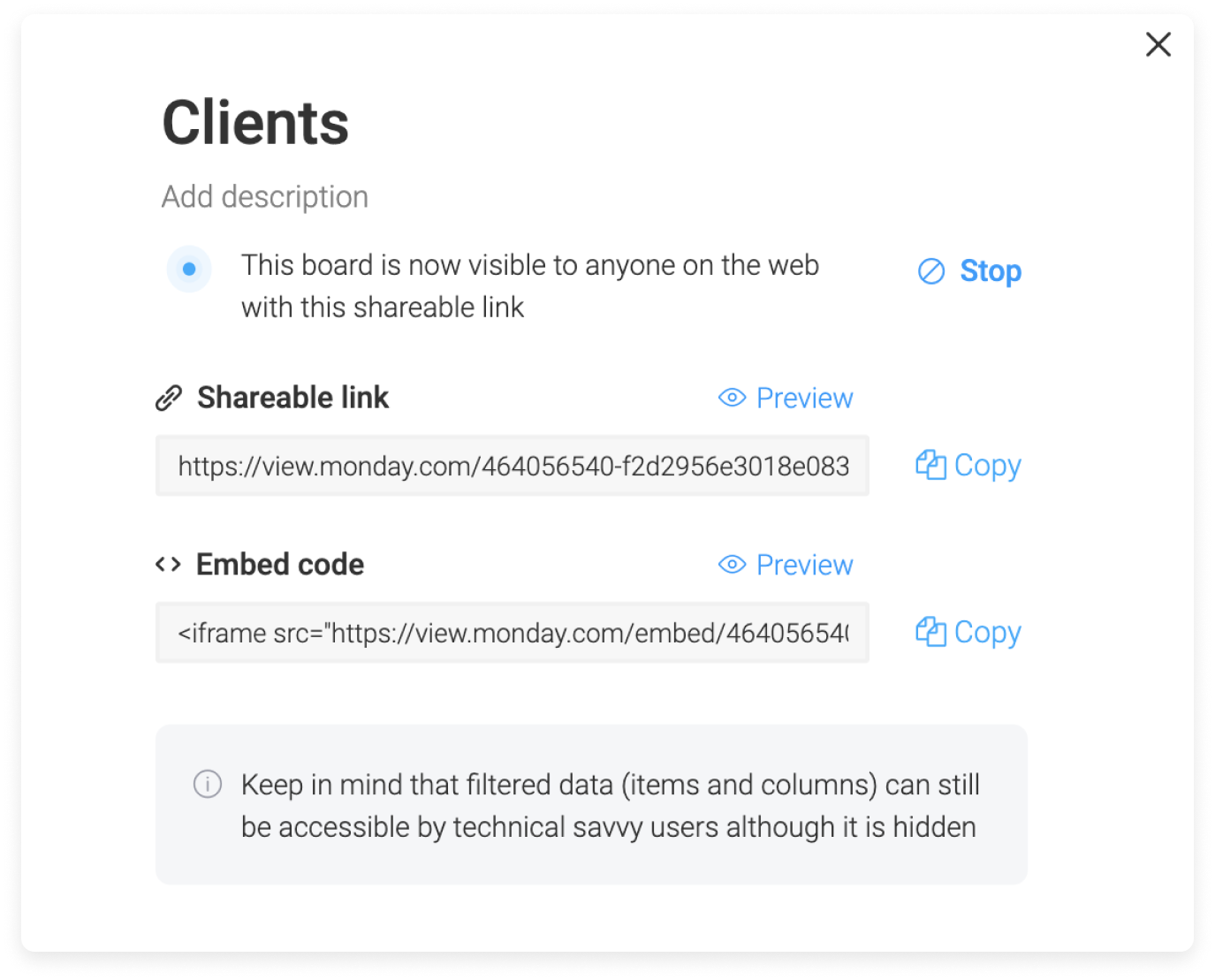 For more information about how to share views, check out this article.
If you have any further questions feel free to reach out to our customer success team right here.