With monday.com, you can easily manage all your files in one place whether you have pictures, contracts, or just any documents. You can upload them either onto the Files Column or to the updates section. We also came up with the Files View to allow you to view all your board files in a consolidated, gallery-like view! 📋
Adding the Files View
To add the Files View, press on the "Add View" button at the top of your board and select "Files" from the resulting menu: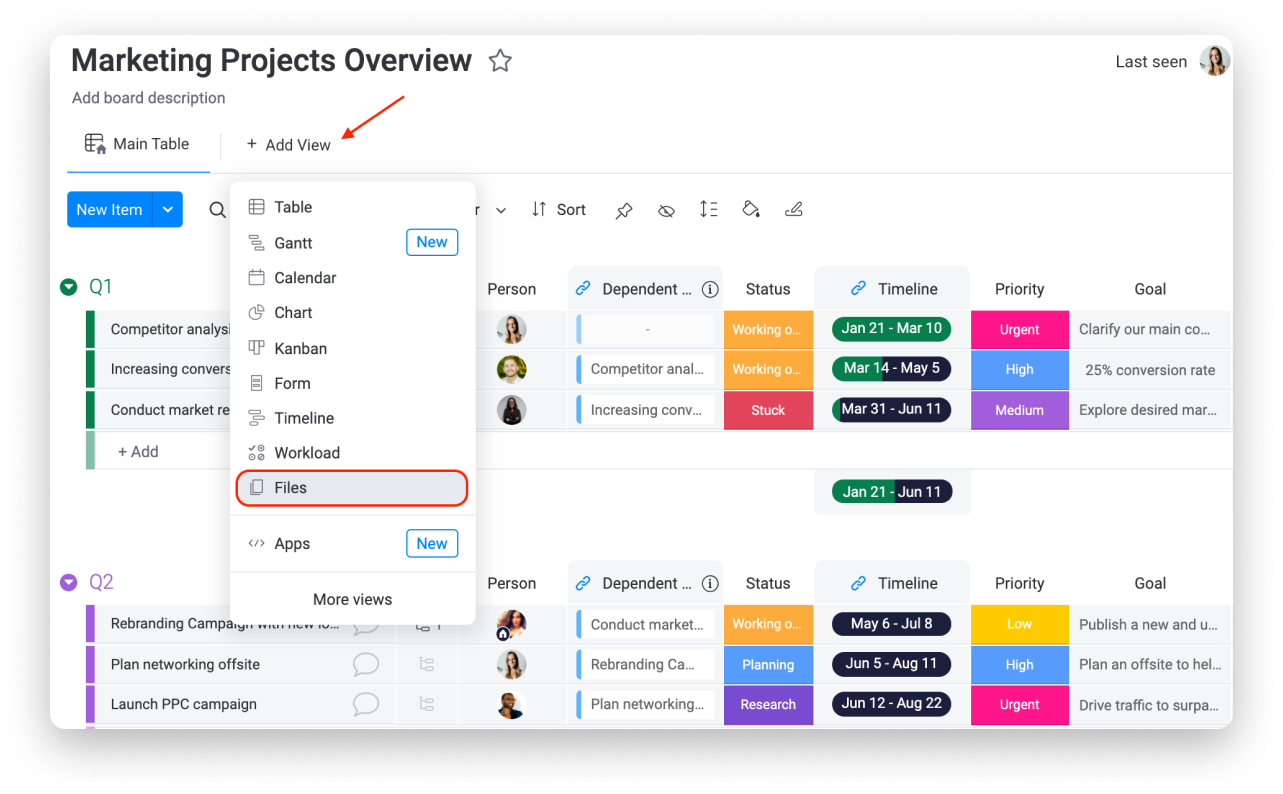 How to use it
Once your Files View is added, click on it to open it. You will have the option to view your files as thumbnails or as a list of files.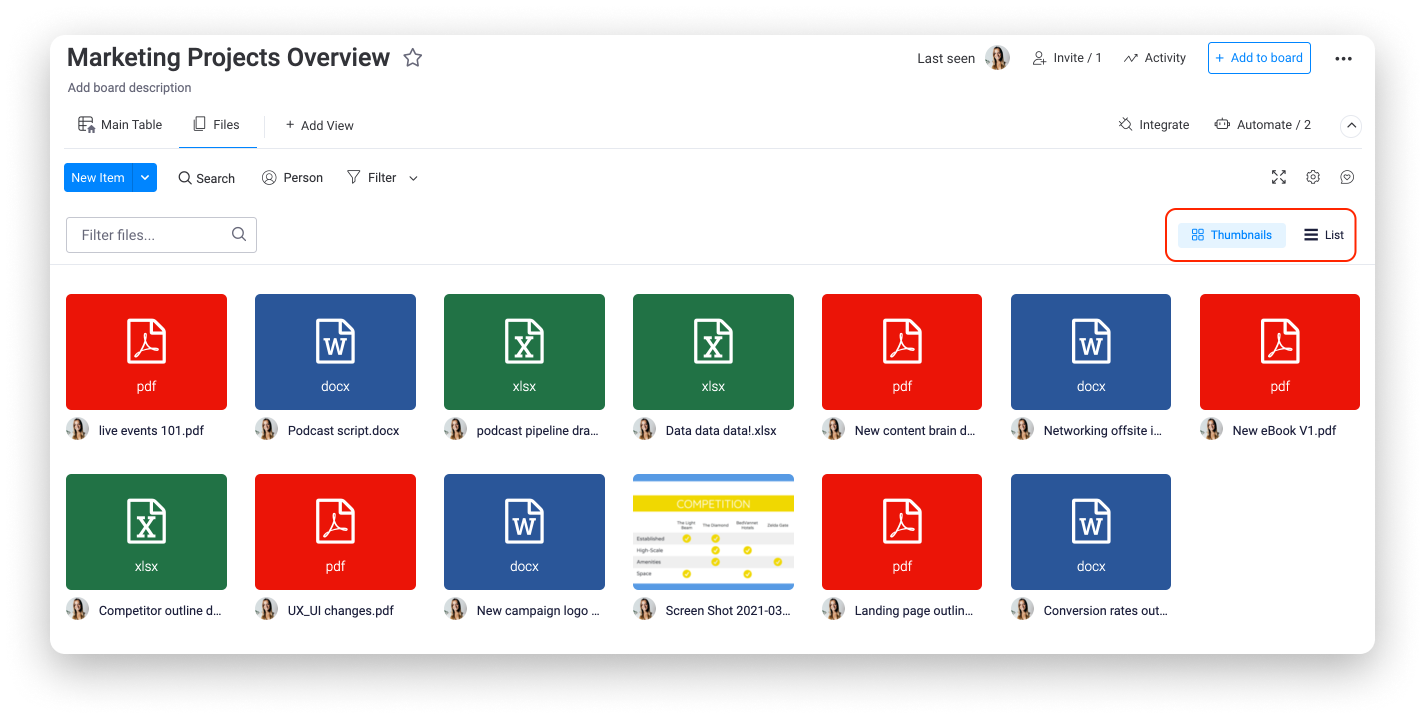 From this section, you can:
1. Download the file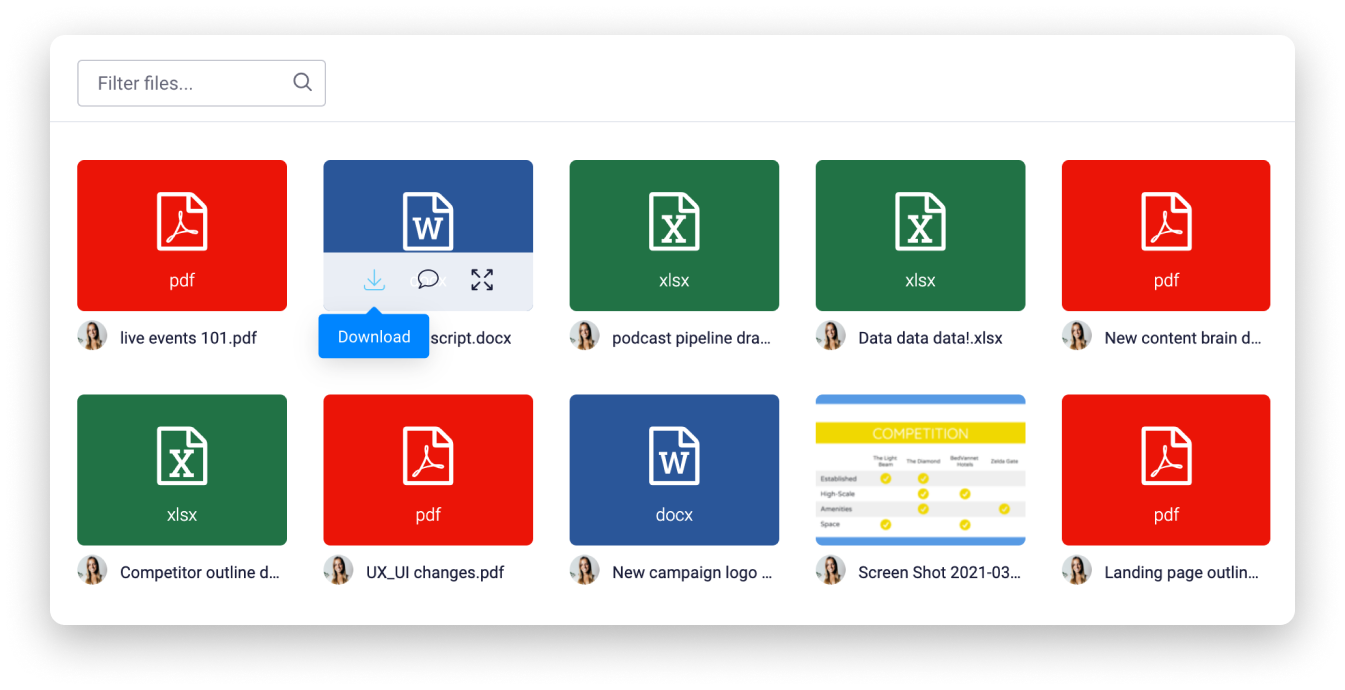 2. Open the item or Subitem which contains the file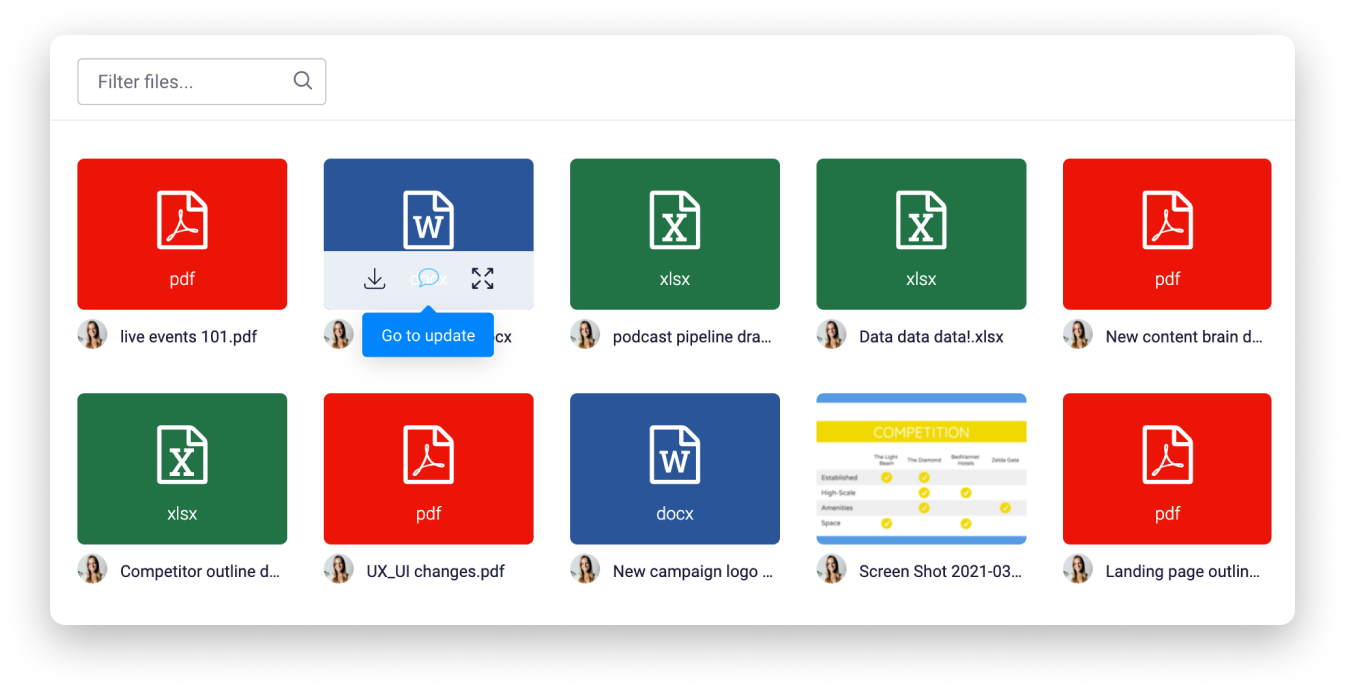 3. Get a preview of your file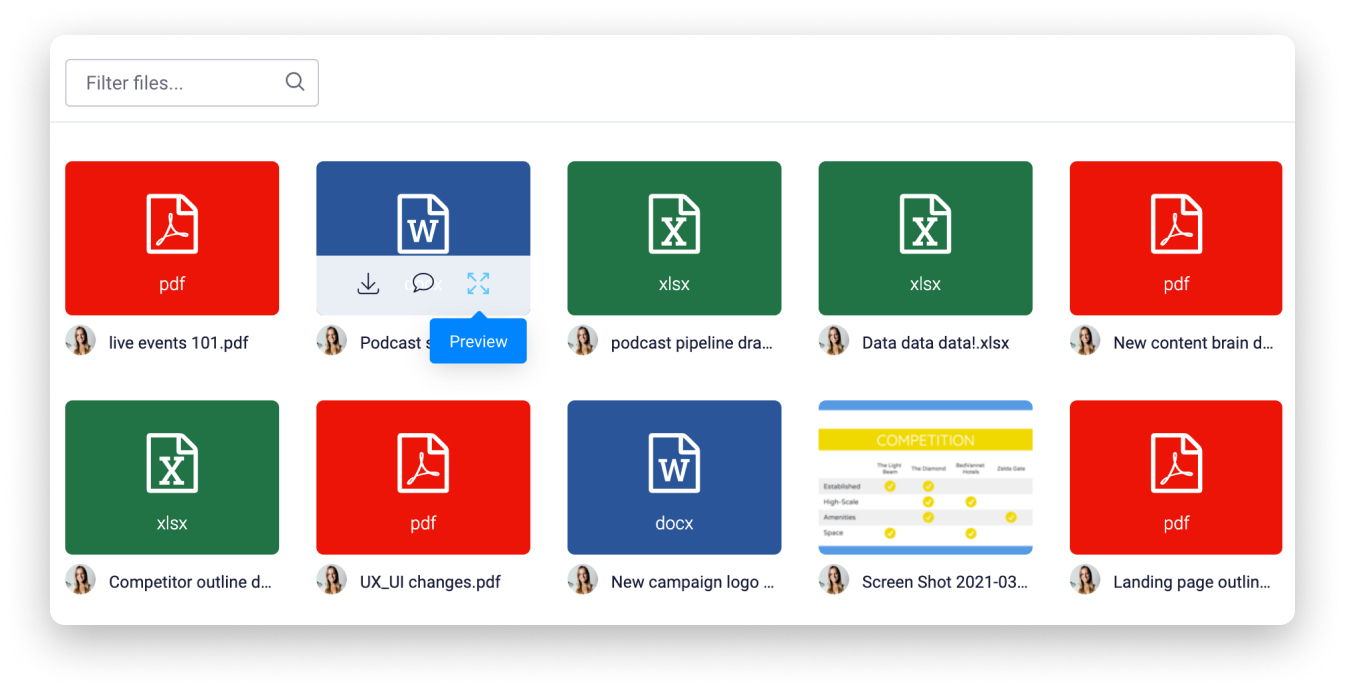 This view is super useful to manage all your files in one place!
Note: Files that are uploaded from a cloud-based storage system (such as Box or Google Drive) will appear as a link to the server, and will not be stored directly in your board. This means that you will not see a preview on these types of files. You will, however, see a preview of all files stored in your board, such as images, Powerpoint, Excel, or Word files, Adobe Illustrator or Photoshop files, etc)
Can I view the Files View above my Table View?
Yes you can! You can click on the split screen button in the File View settings to do so: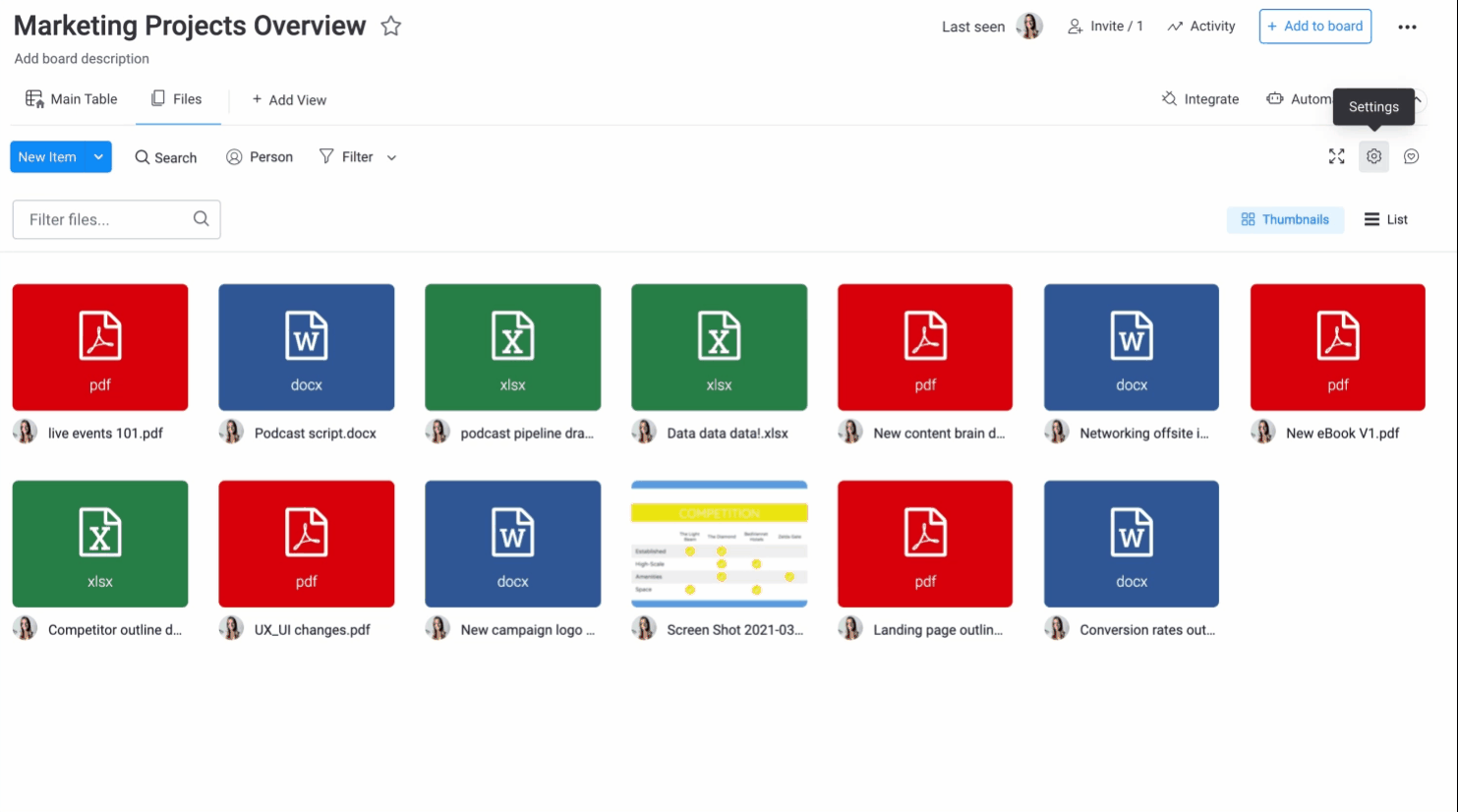 Can I download my files?
You can hover over any file in your Files View and click "Download" from the file's pop-up menu to download the selected file.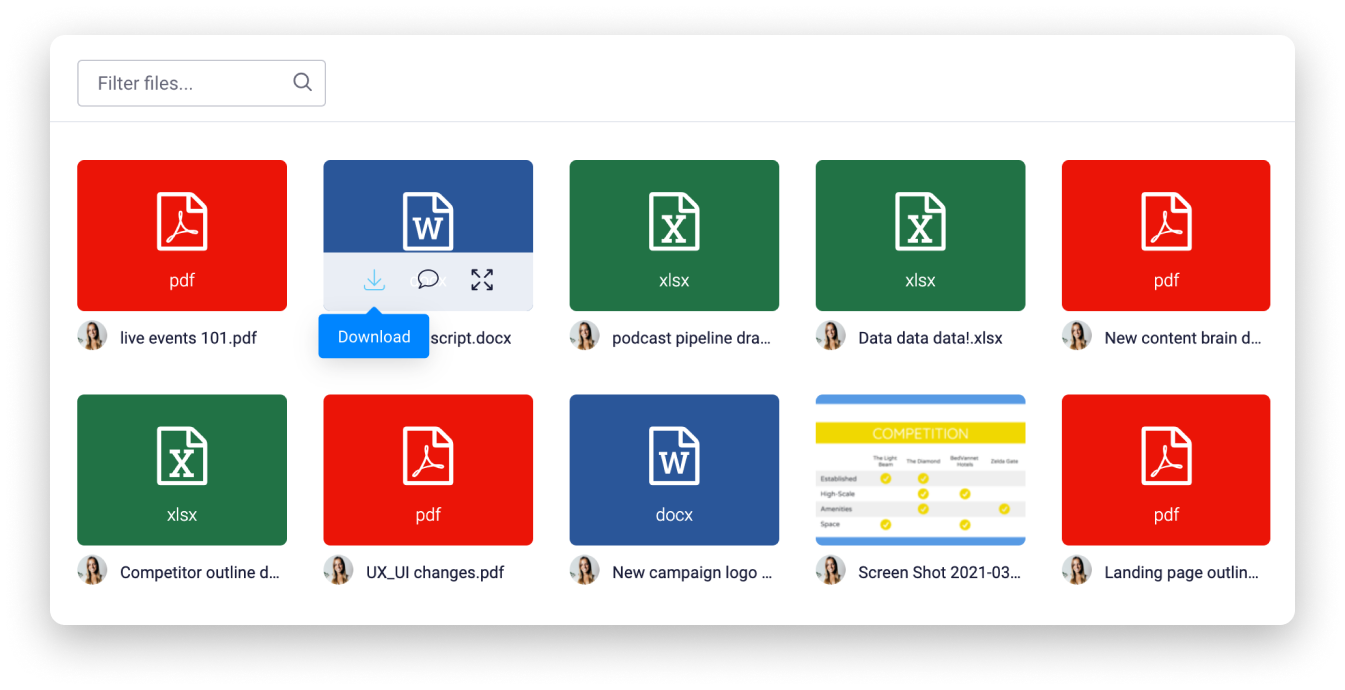 When you click on a file, you can select "Download" to download a single file, or "Download all to zip" to download all the files in the group into one zip file!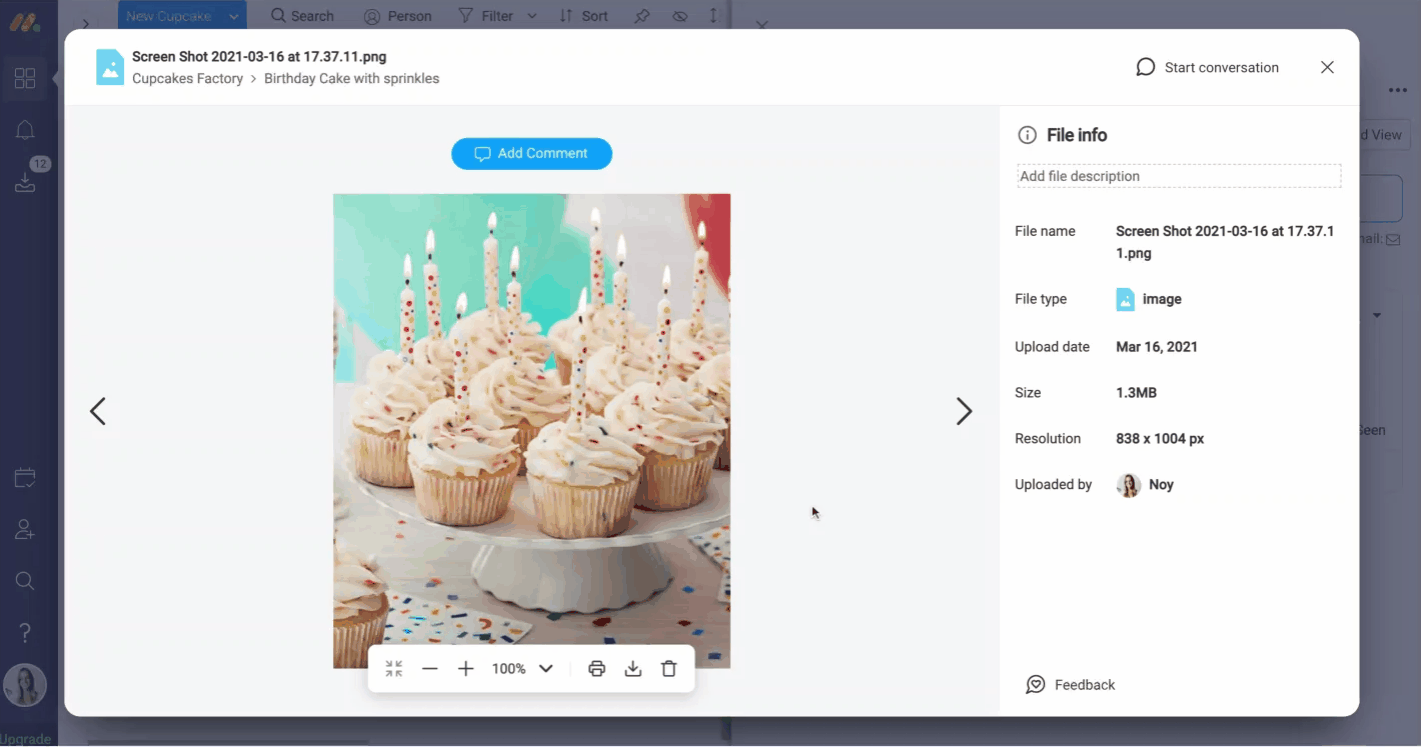 If you have any questions, please reach out to our team by using our contact form. We're available 24/7 and happy to help!