Kanban is a very flexible, visual and simple way to organize your projects and tasks and is one of the most popular project management technique up to this day. Because of this, we had to find a way to integrate it with monday.com. Guess what? We just came up with the KanBan view! 
To learn more about how to build your boards in a kanban style, check out this article. 
How to add it?
To add the Kanban view, click on the icon "Add a view" located on the upper right of your account. 

From there, you will be directed to the views center. Select "kanban" and click on "add to board" as in the screenshot below:
How to use it?
Once you've got to the Kanban view, select the columns for the view in the left panel, and your Kanban view of a board is ready!
You can also change the status of the tasks by dragging and dropping them between the columns in the Kanban view.
Move your tasks easily
You can change the status of the tasks by dragging and dropping them between the columns in the Kanban view.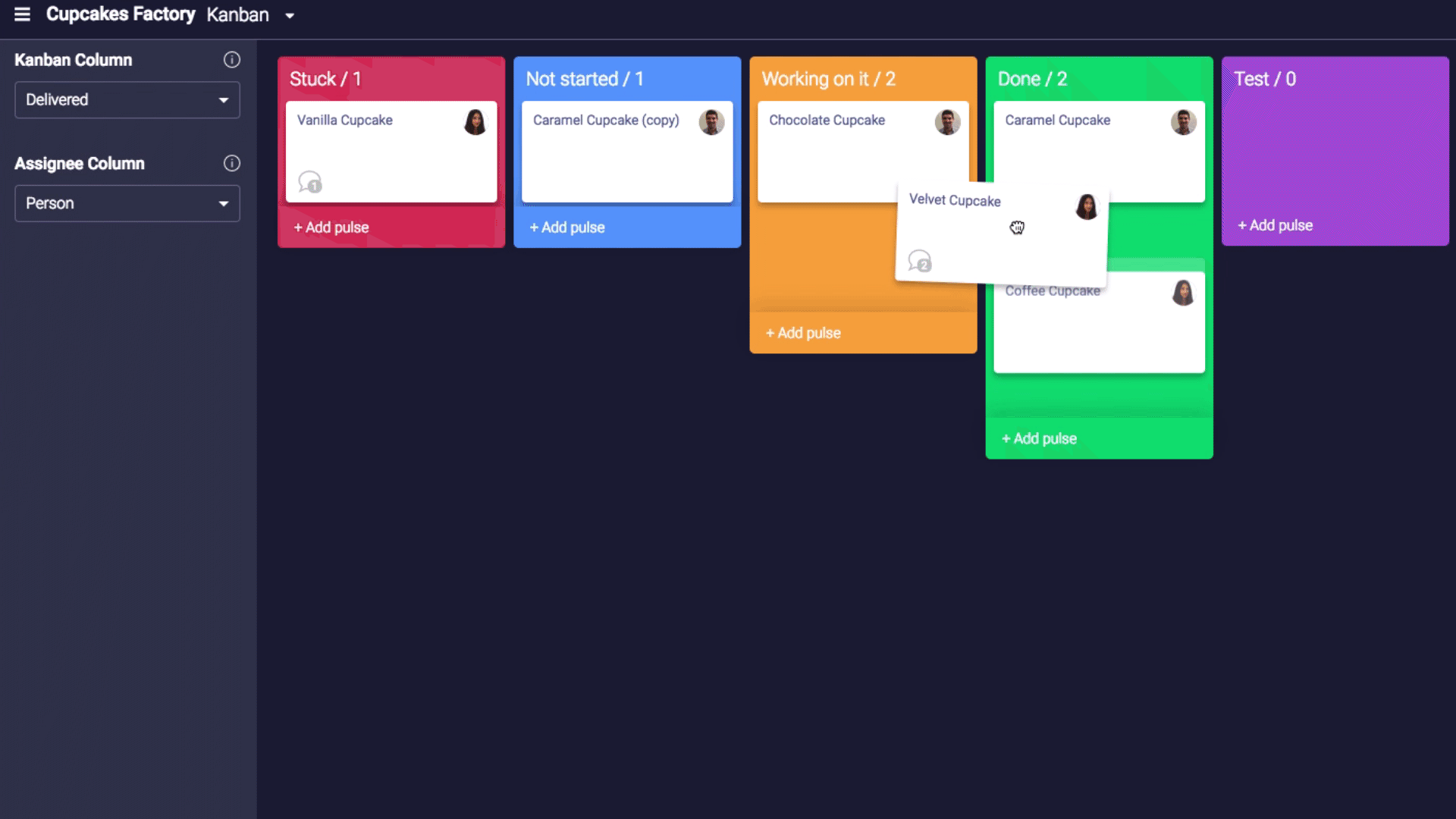 Create new items from your Kanban view 
You can create a new item directly from your Kanban view! Simply click on "add item" in the status you wish to add a new task. Your item will automatically show in both your kanban view and your board.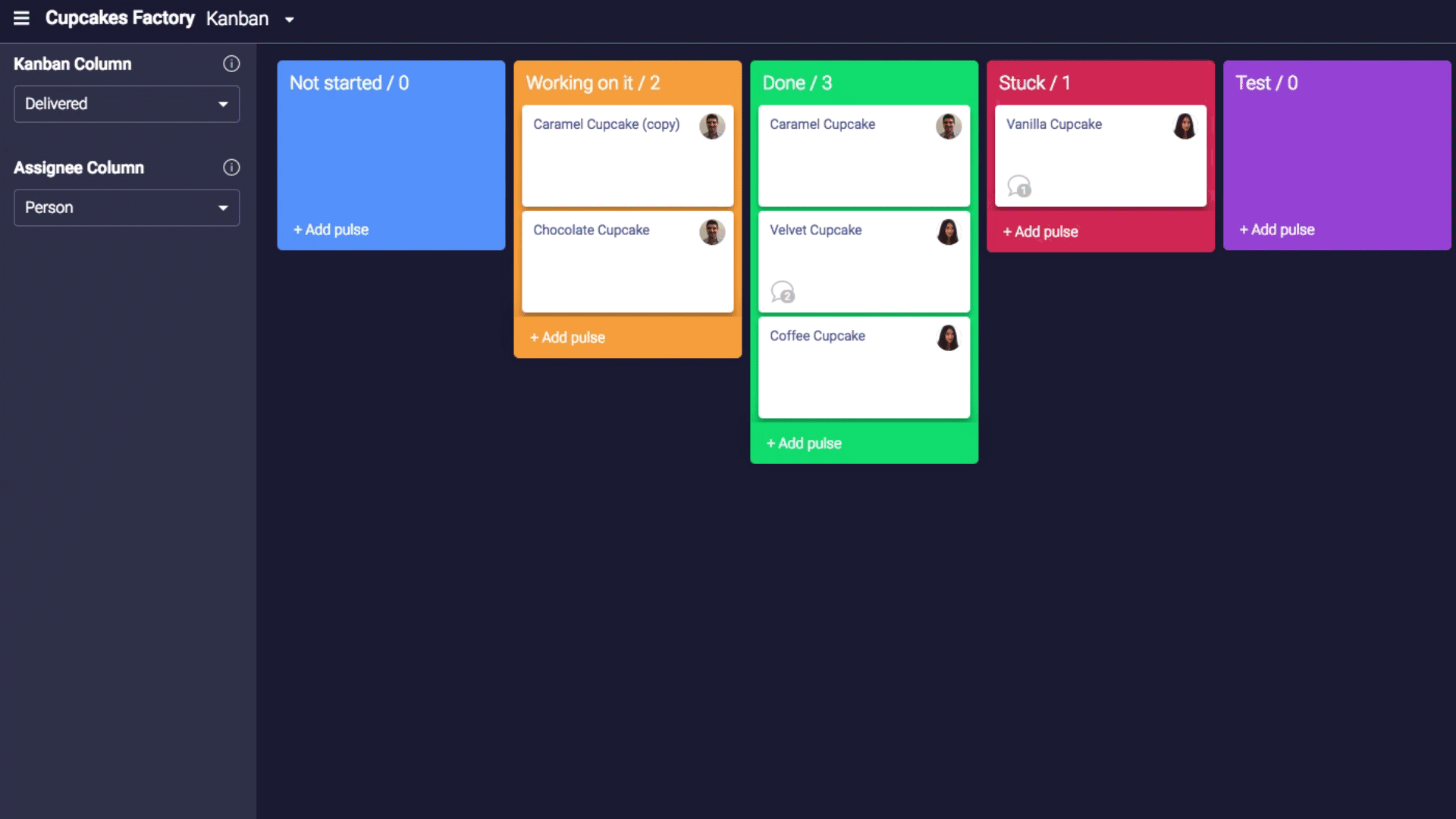 Use the item pop-up view to update your items
If you click on any of the task showing in your Kanban, it will automatically open the card view. You can easily update your item from this card and the changes will reflect automatically on your board.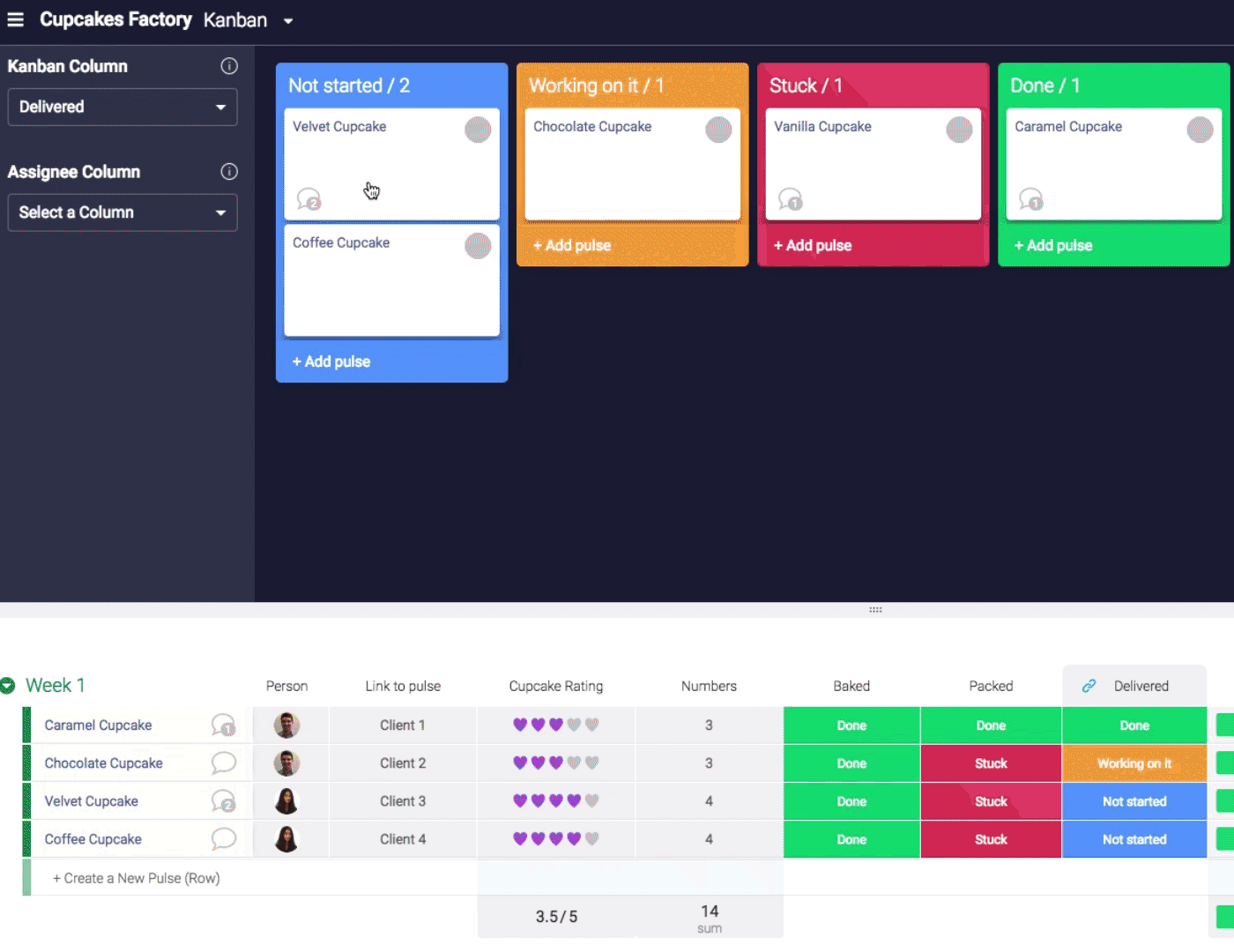 Divide your Kanban view by group
Using Kanban swimlanes, you have the ability to divide the Kanban view by the groups on your board. Simply check "Divide by groups" and you're all set!
How to delete the view?
To delete a Kanban view, open it and click on the arrow located on the upper left of your screen where appears your view's title. Then hover your mouse and the trash icon should appear. This is will allow you to delete a view. Once a view is deleted, you can't recover it. 
If you have any further questions or feedback about the board views, don't hesitate to reach out to us at support@monday.com. We are here for you 24/7!