Say goodbye to endless scrolling to find what you are looking for! With the Item Card, you can now visualise all your item's information in one central place. This awesome feature works by gathering the data from your existing columns and displays it in the form of a Card. This is particularly useful if your board has a lot of columns. It will save you time and will allow you to see in one glance all the relevant data about your item. Keep reading to learn more!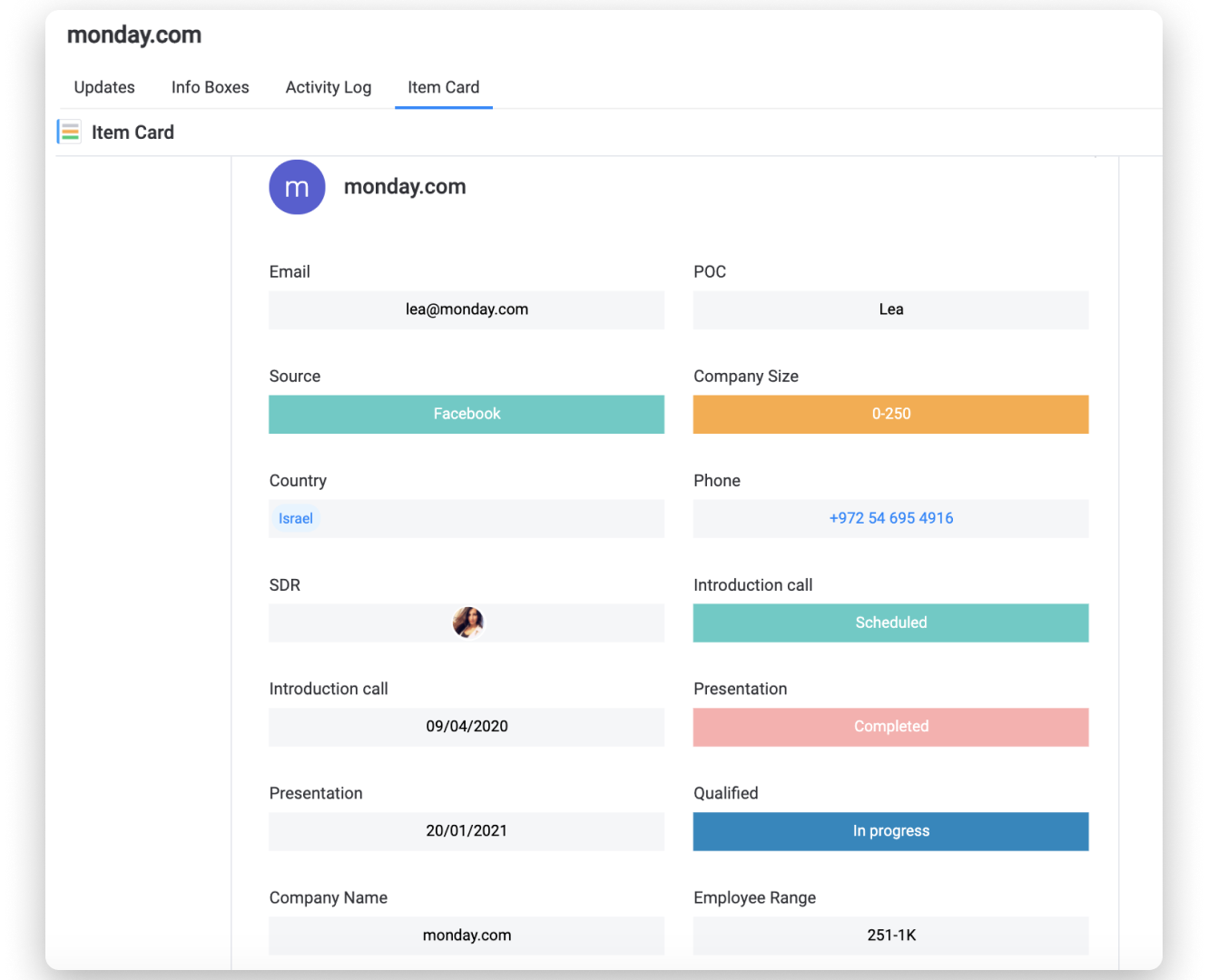 Installing the Item Card
You will find the Item Card in the Item View Center. To get there, open any of your items and click on "Add View" as below:

Next, select Item Card and click on "add widget" :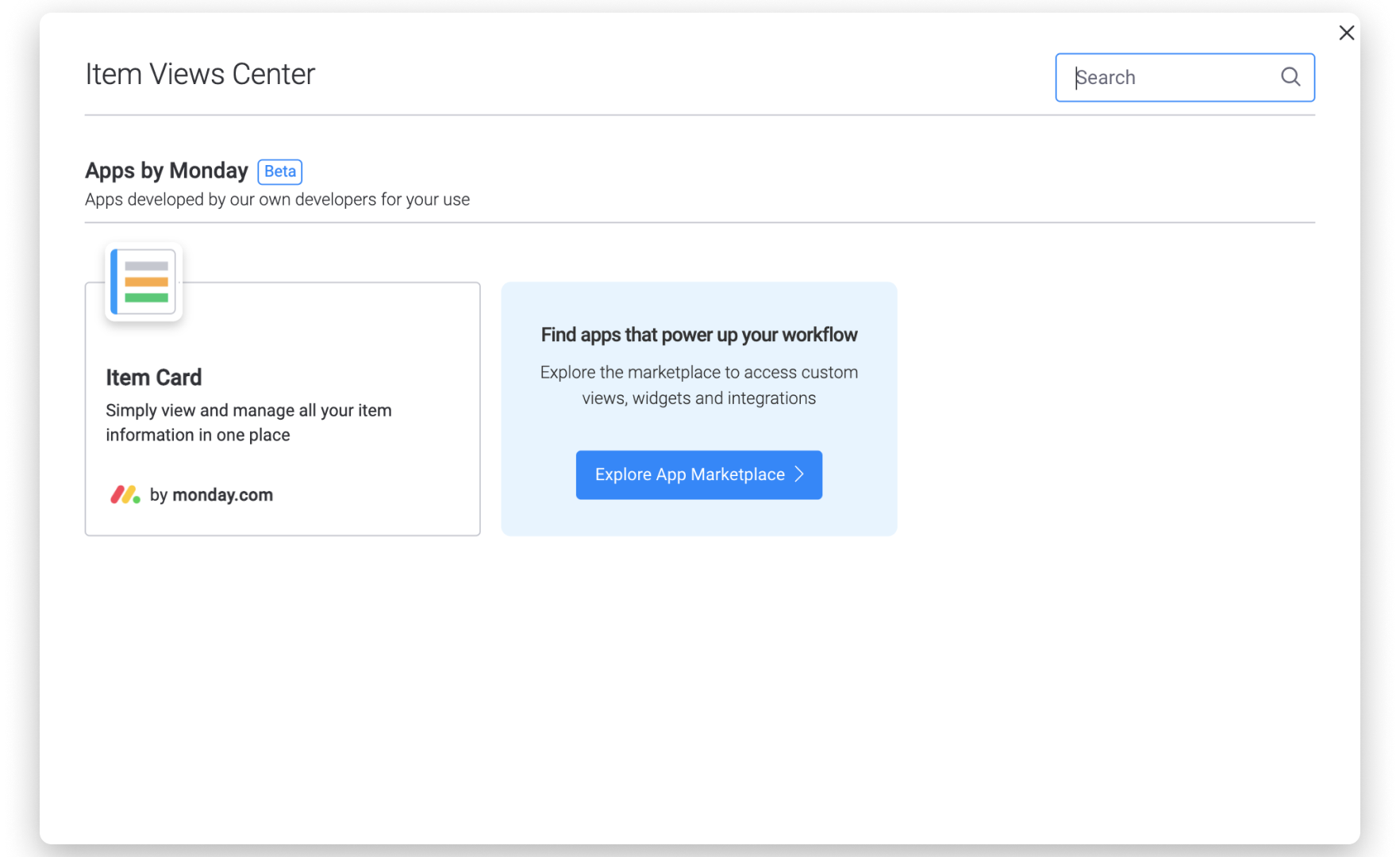 And you are all set! The Item Card will appear as a new tab in your updates section as shown below:
Let's now dive into a few settings.
Using the Item Card
The Item Card works by gathering the data from your columns and displays it in a simple, yet beautiful card view. This will allow you to have all the information you need in one place without scrolling. By clicking on the eye icon, you can customize which columns you'd like to display in your card.
Note:
If some of your columns are
hidden
in your board, they will not be displayed in the item card.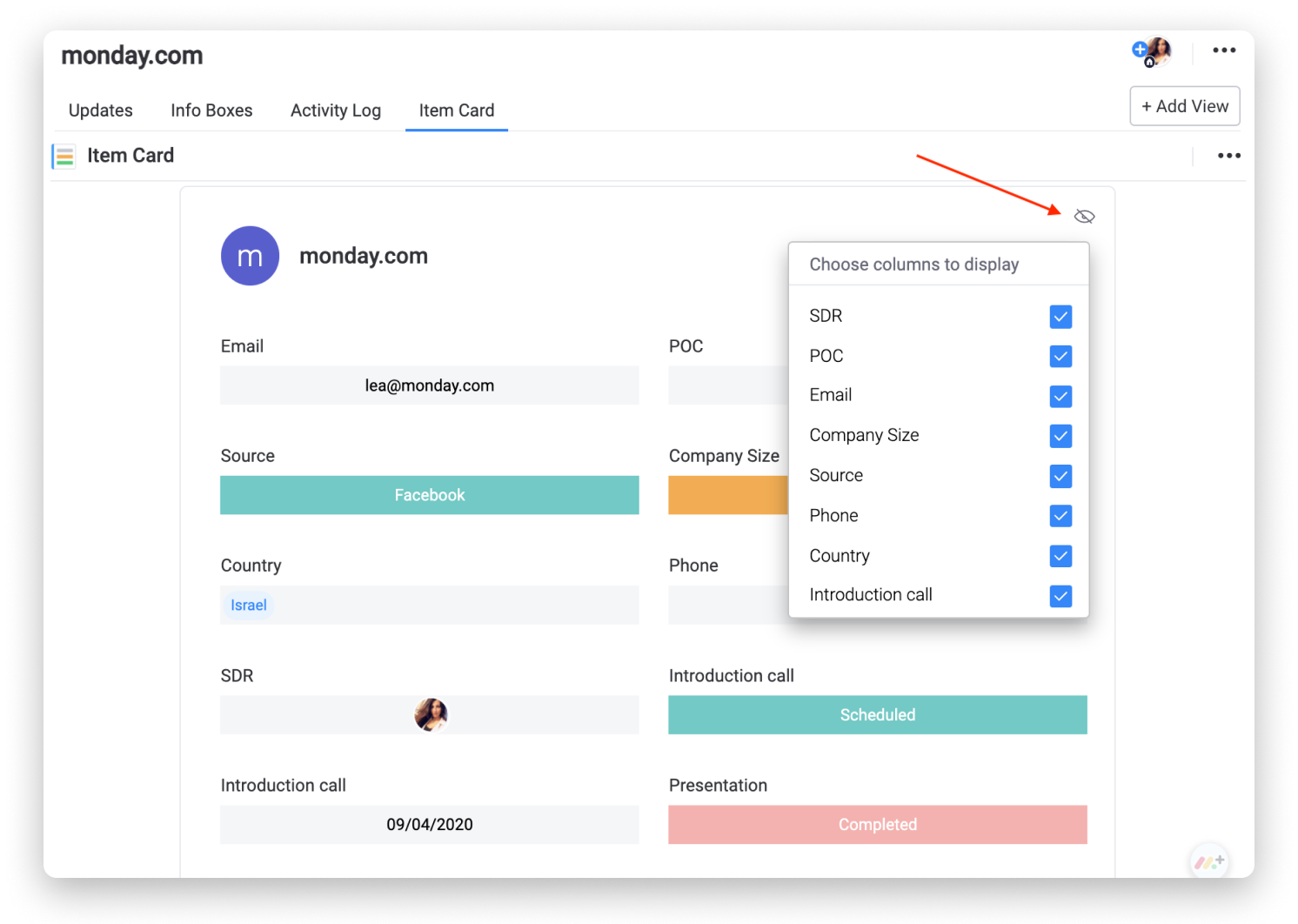 Once done, you can manage the data of your columns right from the Item Card! 🎉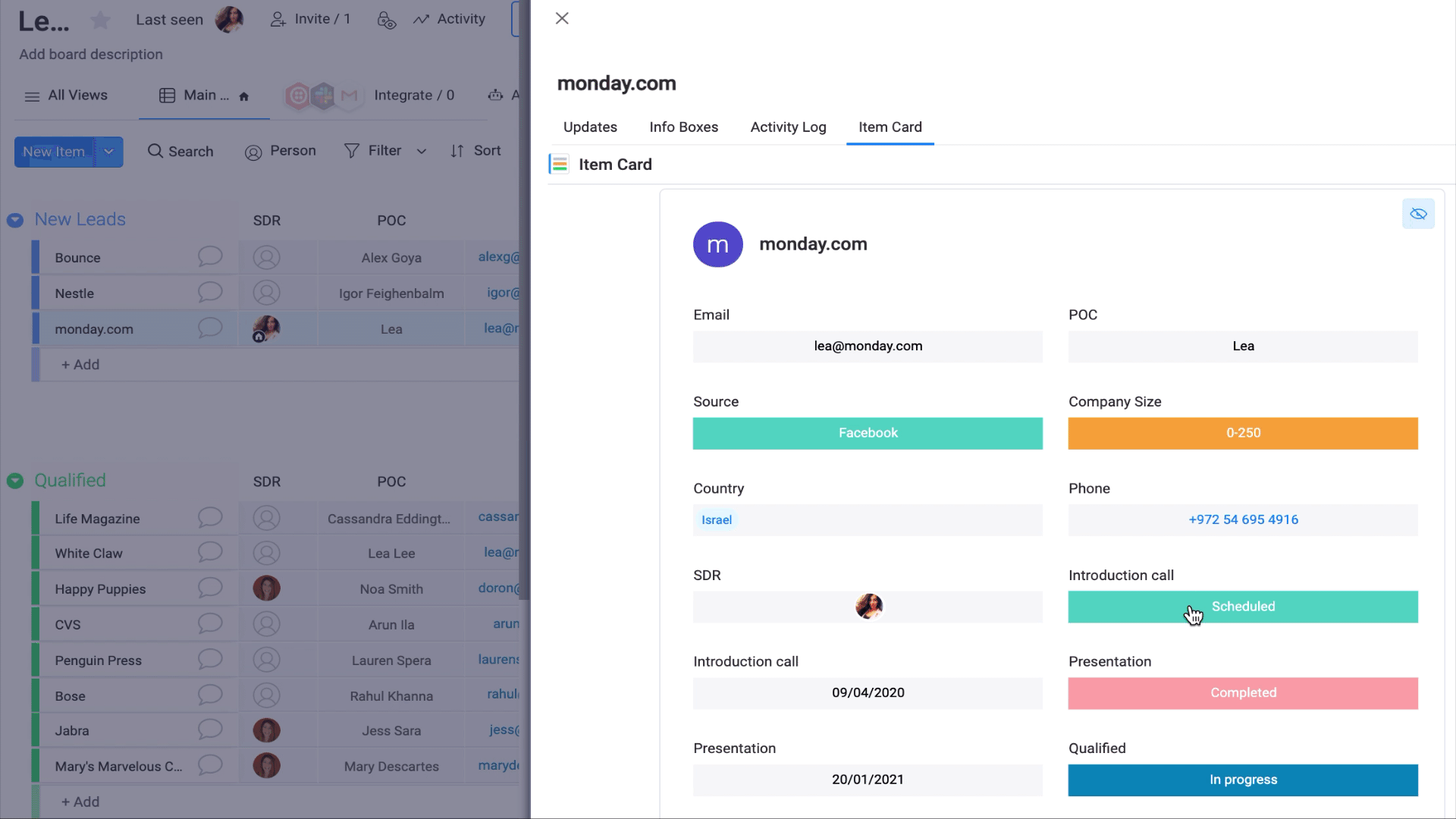 Supported columns
The following columns are supported in the Item Card at this time:
Email
Location
Text
Status
People
Numbers
Date
Long Text
Connect Boards
Phone
All other columns are currently unavailable in this Item View. Our team is working to make more columns available as soon as possible!
If you're curious about which columns are not supported in your Item Card view, you can check by clicking on the eye icon in the upper right-hand corner of your Item Card: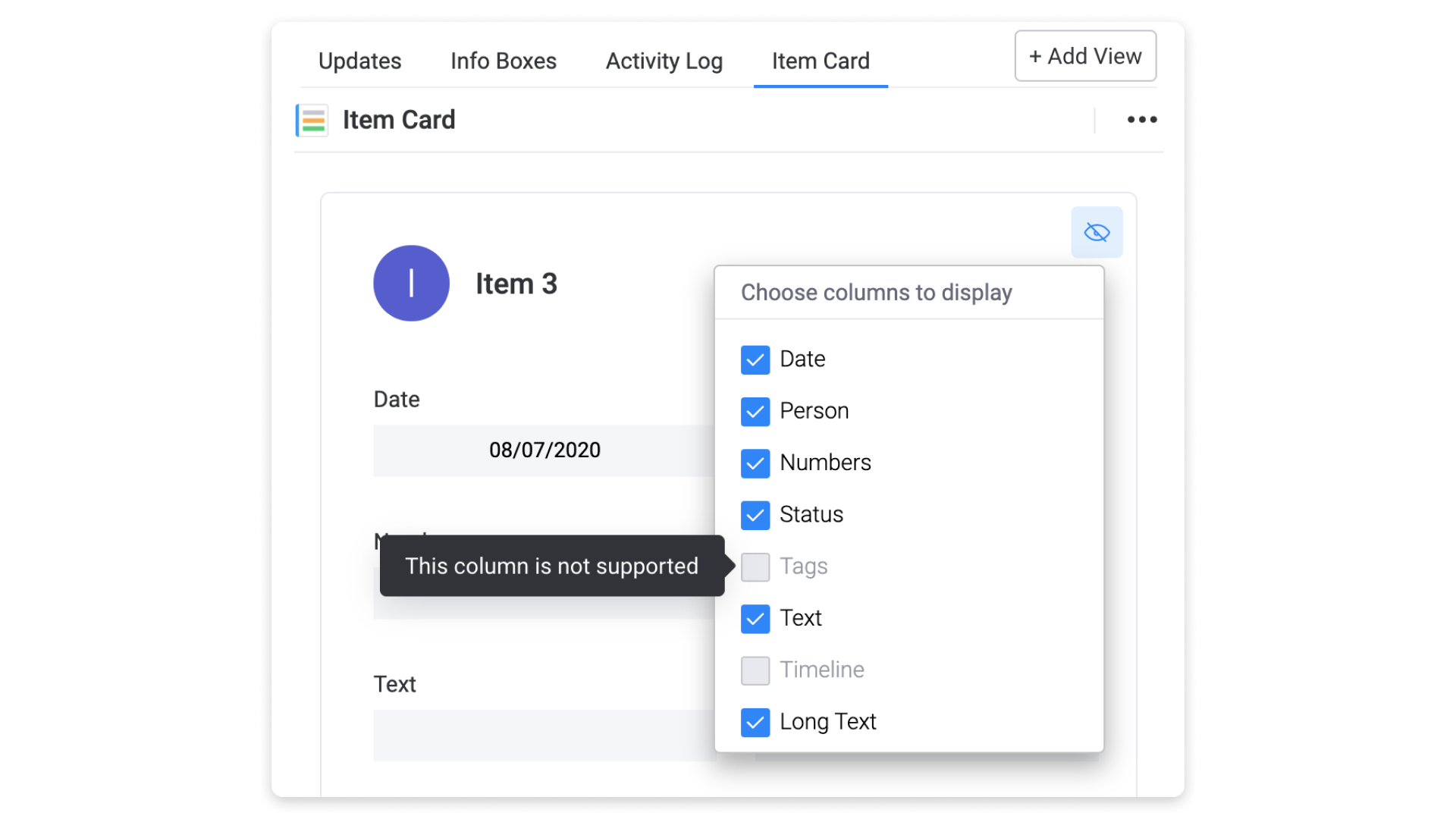 Set it as default view
You can set your Item Card as default view. This means that whenever you'll open the update section of your item, this will be the first tab showing up. To do so, click on the three dots menu located on the upper right of your item card and then select "set default view":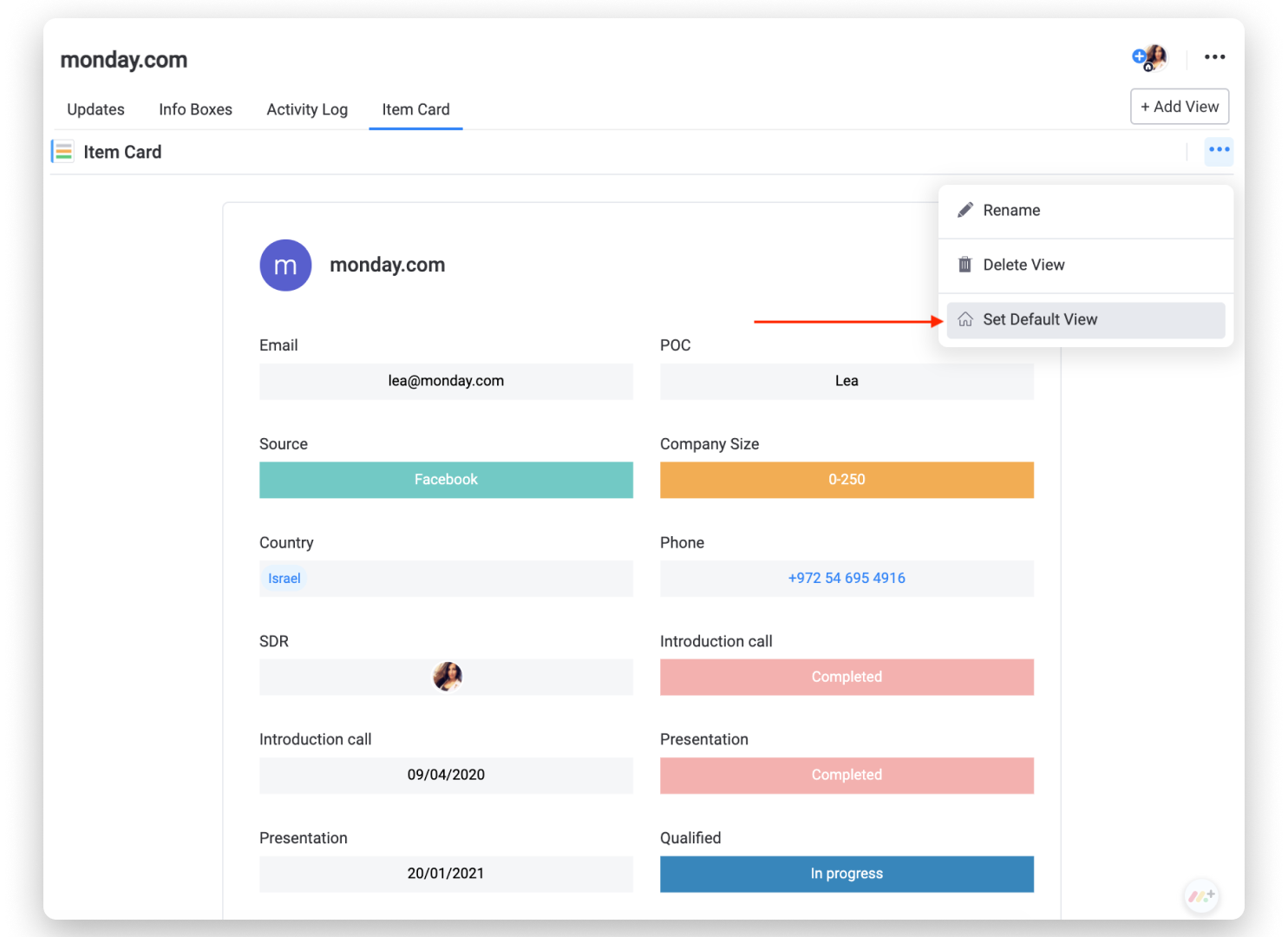 Voilà! 🎉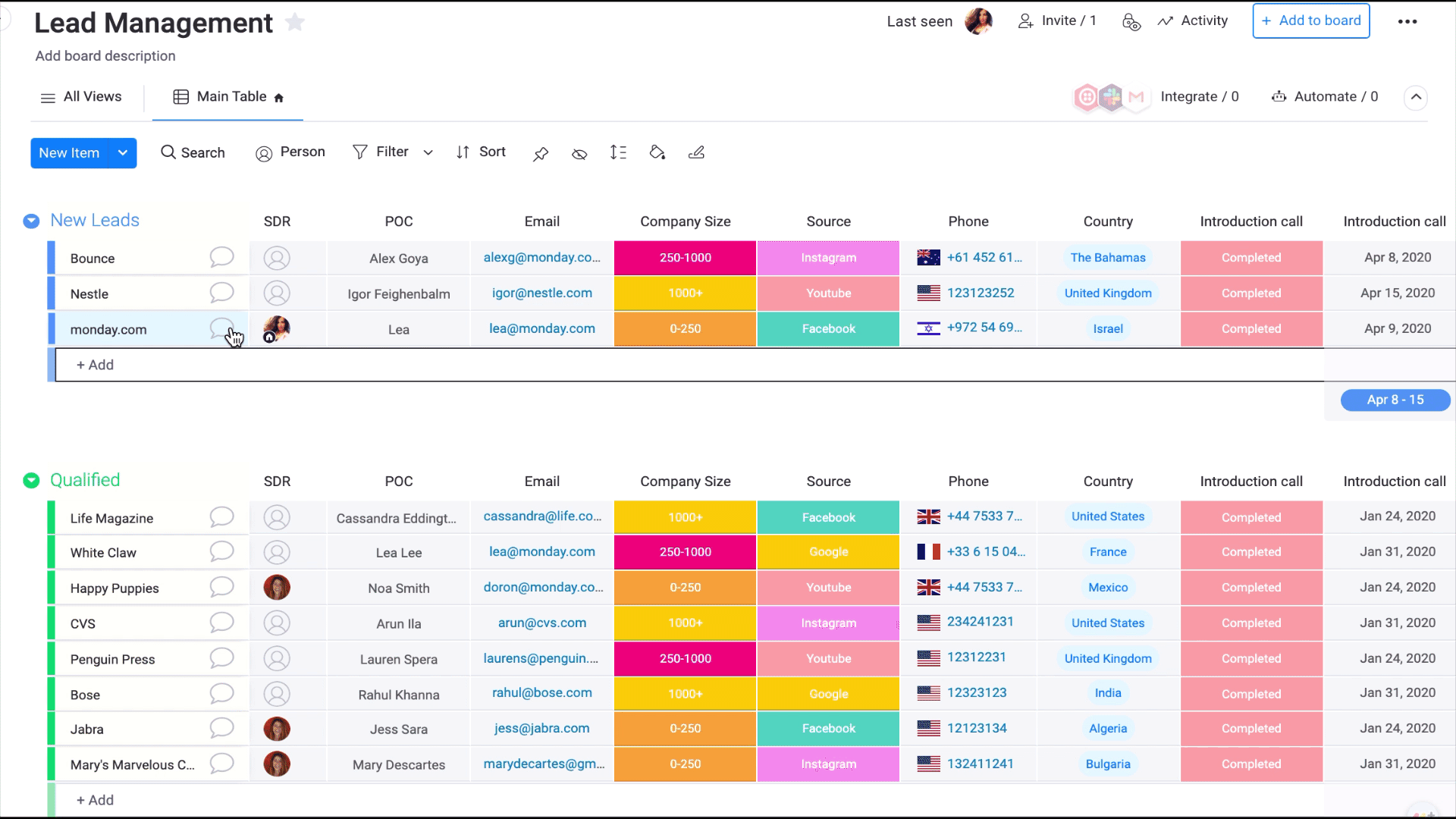 As always, we would love to hear your thoughts! Feel free to reach out to us with any feedback or questions you may have about it at support@monday.com