Add anything and everything to your dashboard with the Embed Everything Widget! Use it to embed an important podcast, map, social media feed, gallery, table, calendar, or form! the possibilities are endless! Let's check out a few examples.
How to add the widget
To add the Embed Everything Widget to your dashboard, just click '+ Add Widget' at the top left corner of your dashboard and click 'More' to launch the Dashboards Center.
From the Dashboards Center, select "Embed Everything", which you'll find under the "Media" category, or use the search bar like this: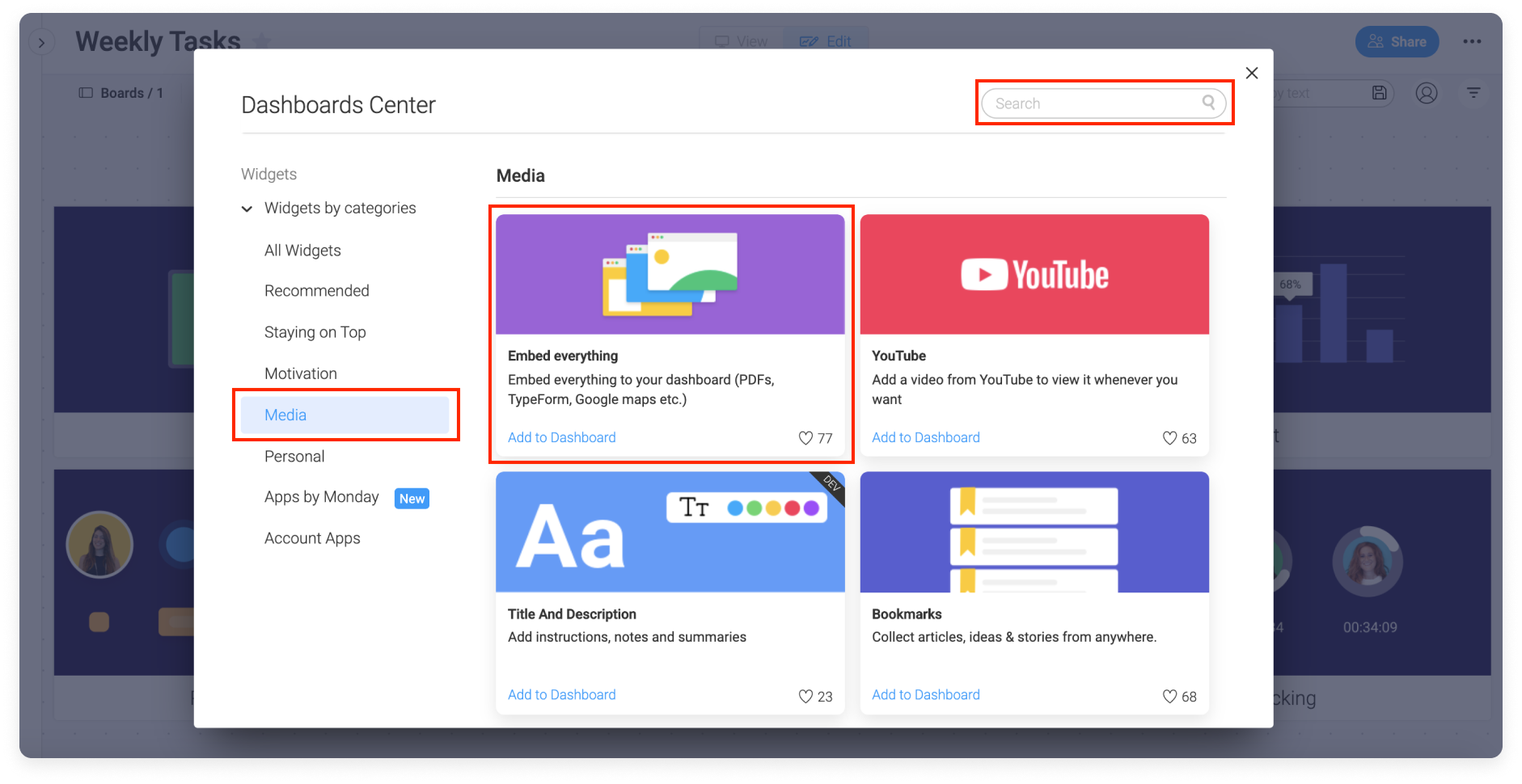 How it works
From the website you'd like to embed, copy the link or embed link (when available).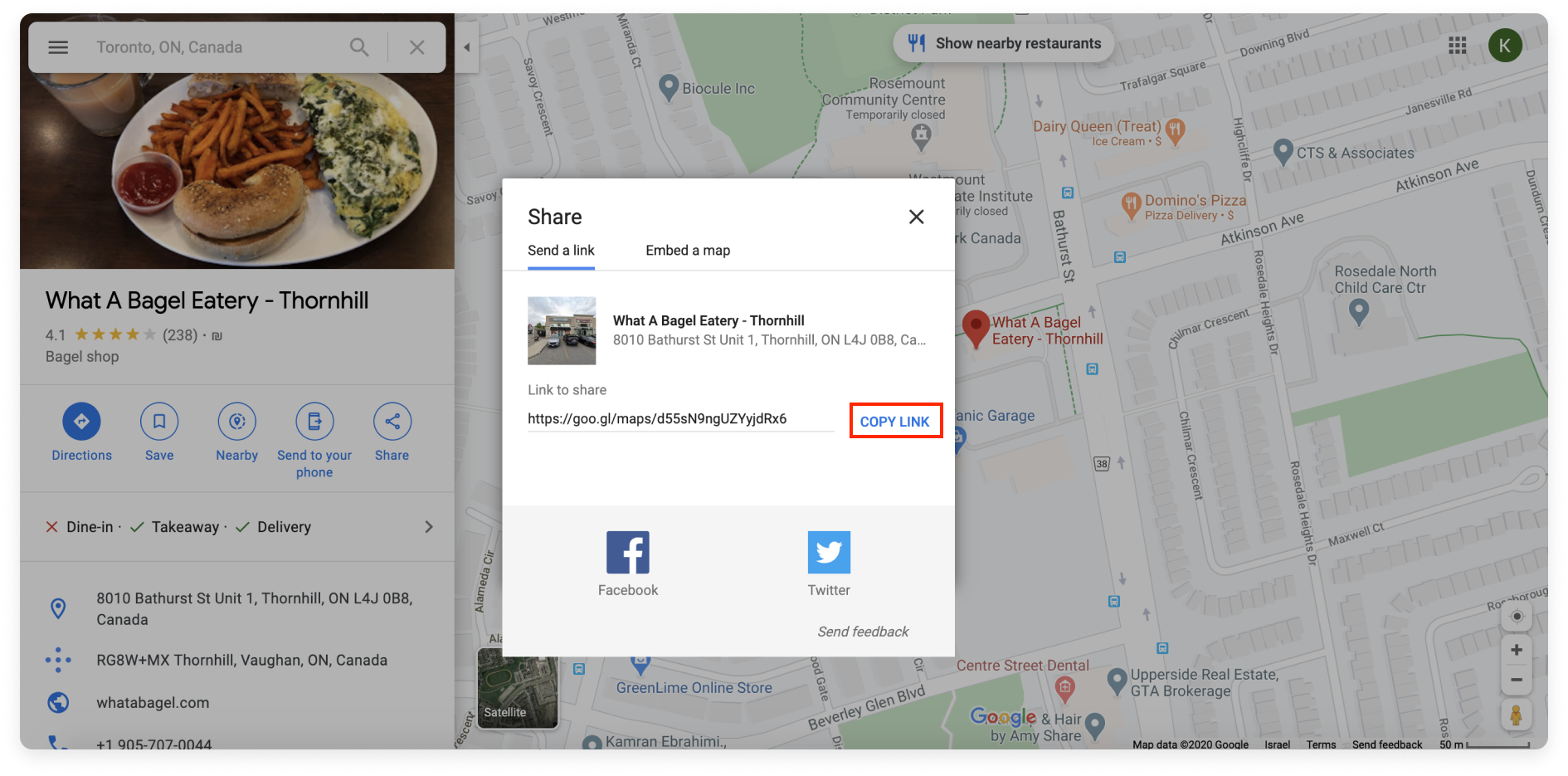 Paste the link into the field in the right pane of the Embed Everything Widget right here:
When you're finished, click "Done".
And voila! Check out a map of your team's favorite restaurant embedded right in your dashboard!
Embed the restaurant's menu to make ordering-in for your team seamless! 🥯
You can even embed the restaurant's social media page to give you a little food-spiration!
If you have any questions, please reach out to our team by using our contact form. We're available 24/7 and happy to help!