2 min read
Feature
Need to add a quick message, some words of encouragement, a few instructions, or reminders to your dashboard? The Text Widget is the perfect way to add free text to any dashboard! Let's learn how to add and customize it!
Add the Widget
To add the widget to your dashboard, click "Add widget" and then select "Widgets Center" to see a list of all widgets:
Next, you can find the Text Widget under the "Media" category, or search for it in the search bar above!
Customize your widget
Once you've selected the widget, you can get started editing right away from editing mode on your dashboard. Start by renaming your widget, or removing the name if your widget's text speaks for itself! Just click the current name to begin typing a new one:
The next step is to add text to your widget. You can add as little or as much as you want! You can add lists, blocks of information, or just one line to your dashboard!
Use the bullet points or numbers in the editing toolbar below to break up longer text:
You can customize your text with any of the options in the editing toolbar below, including bolding, italicizing, or underlining the text, changing the color and size of the text, or altering the alignment of the text!
You can even add emojis to your text to add a little fun!
If you have anything important to link in your dashboard, you can embed it directly into your Text Widget! Just highlight the text you want to link, and click the link icon in the toolbar below. Next, you can choose the text displayed and paste the link that will open when the text is clicked! You can even choose whether the link opens in the current tab or in a new tab!
What can you use it for?
You can use the Text Widget for whatever you want! Use it as a bulletin board for reminders and notes for your team, to make announcements or broadcast information, or to add a message or a heading to your dashboard or a section in your dashboard. Check out the image below for some inspiration!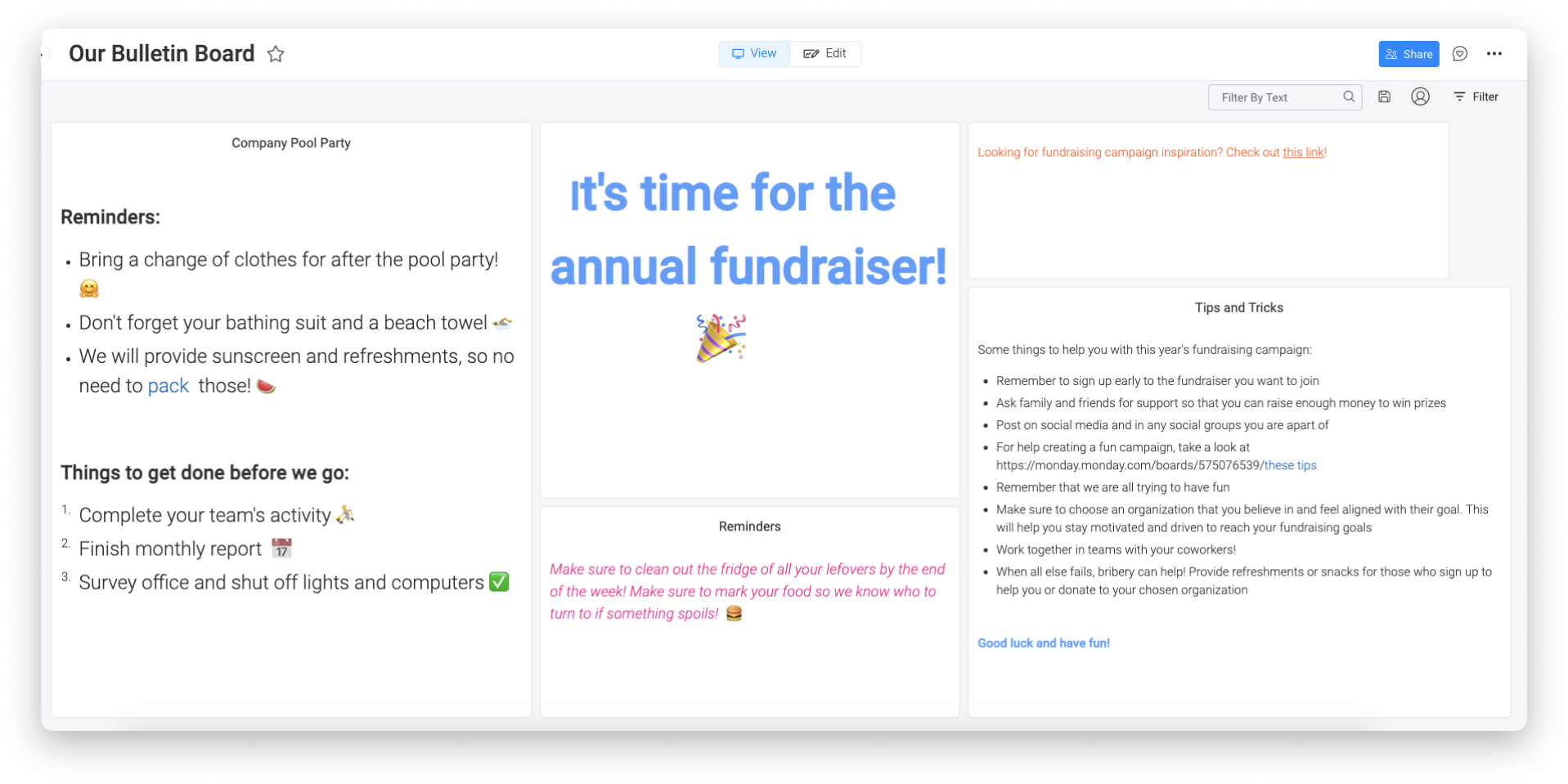 If you have any questions, please reach out to our team right here. We're available 24/7 and happy to help.