Let's talk about the Admin section!
Before anything, let's first clarify how someone is or becomes an Admin. You are an Admin if you created the account or were added by another admin. You can find the Admin section in your Avatar located on the upper right of your screen. 
The admin section consists of multiple section. Let's check how each section works. 👇
General
You are able to change your account name and the URL you use to log in to your account. Check out this article to learn how.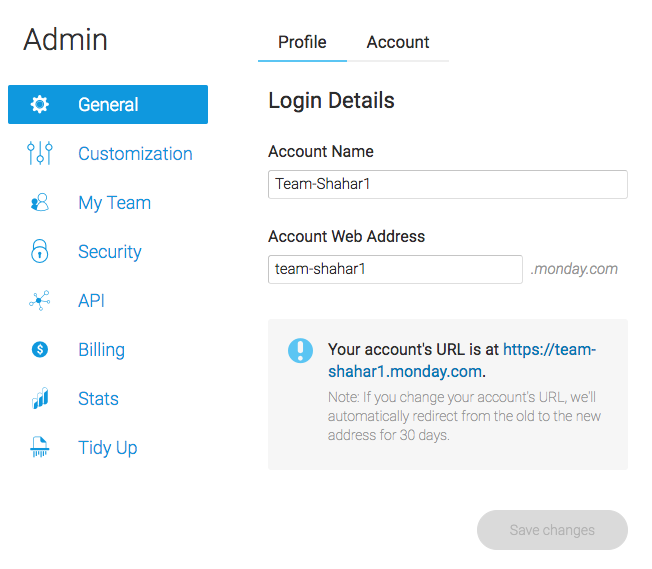 You can also change the first day of the work week to Sunday or Monday and show/hide weekends within the timeline. Check out this article for more info about it. 📆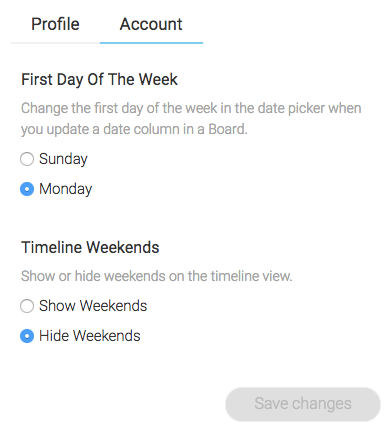 Customization
You are able to change the logo on the top right-hand corner to your own logo. You can also change the e-mail header. The email header is the logo that will appear for the e-mail notifications. This article explains how.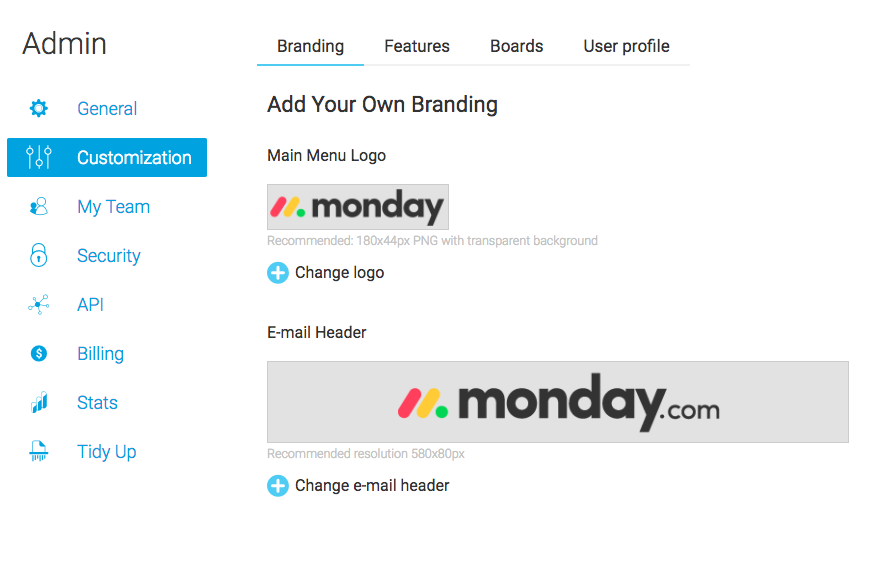 You can also unable or disable the GIFs from this section.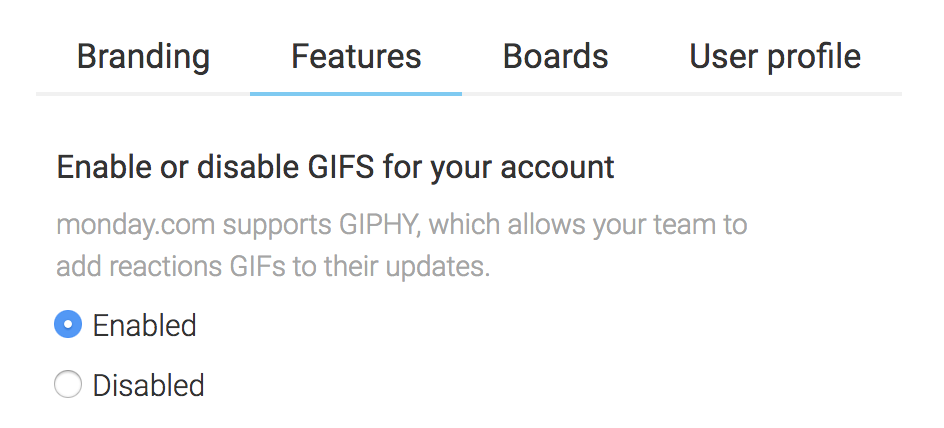 You can create default status labels for your mopnday.com account. This is useful to stay aligned and keeping the same statuses across your boards. To learn how to create default labels, check out this article.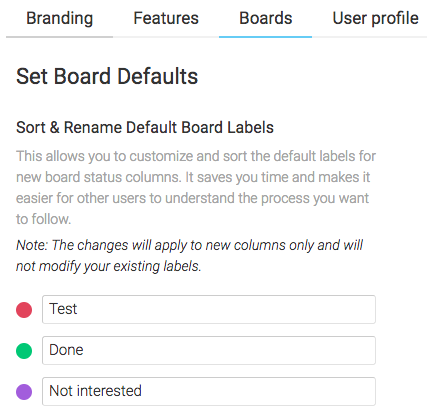 My Team
You can see all of your team members and guest in this section, including everyone that has been disabled. From here, you have the ability to disable, enable, or turn someone into a guest.  You can also add or remove an admin from that section.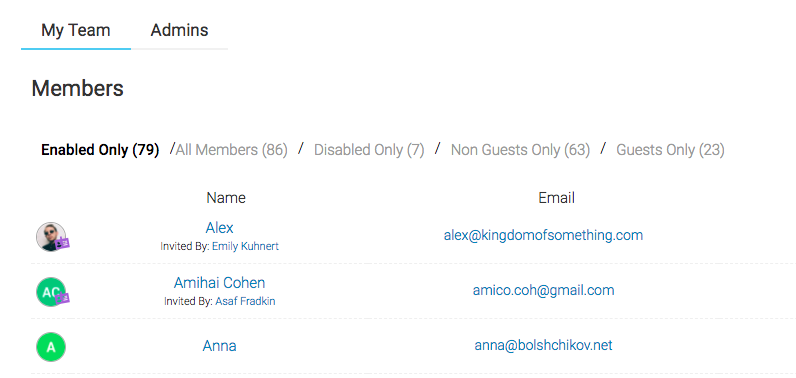 Security
In this section, you are able to manage how your users sign into your monday.com account. You are also able to choose who is able to invite new users to your monday.com account; either Admins only or everyone.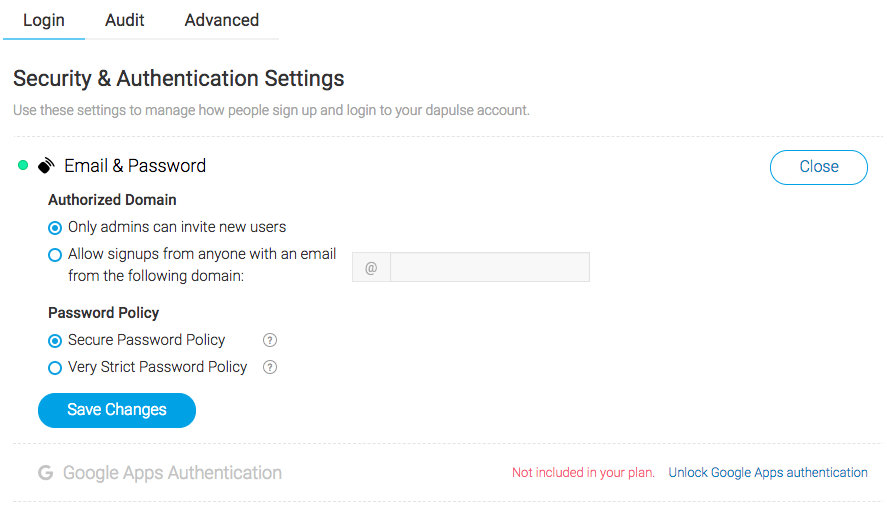 You are can also enable two factor authentication, Google Authentication and SAML through this section for extra security.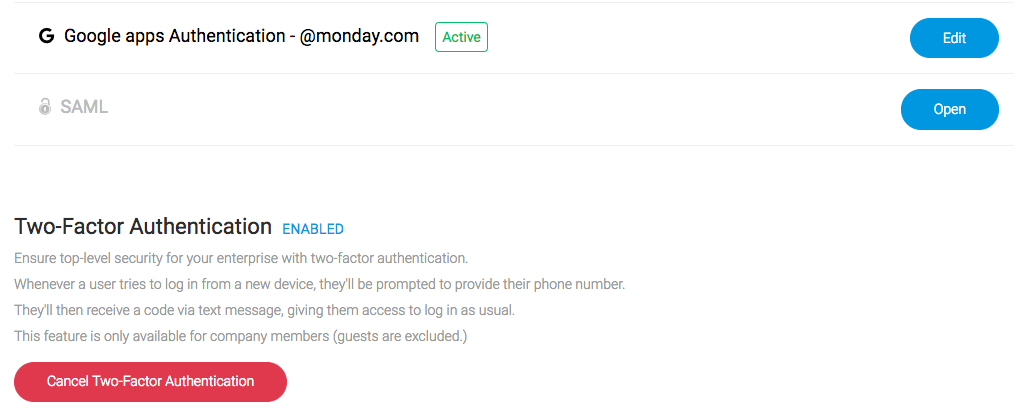 API Token
This section gives you your personal API token as well a company API token.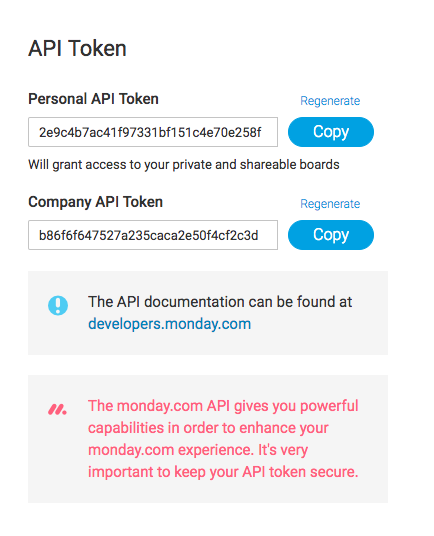 To learn more about the API, feel free to check out this page. 
Billing
You are able to see which plan you are on, how much time remains within your account, and the breakdown of users and guests. You are also able to change your billing details here as well as view your invoices.
Stats
Basic stats
You are able to see a basic rundown of the activity in your monday.com account.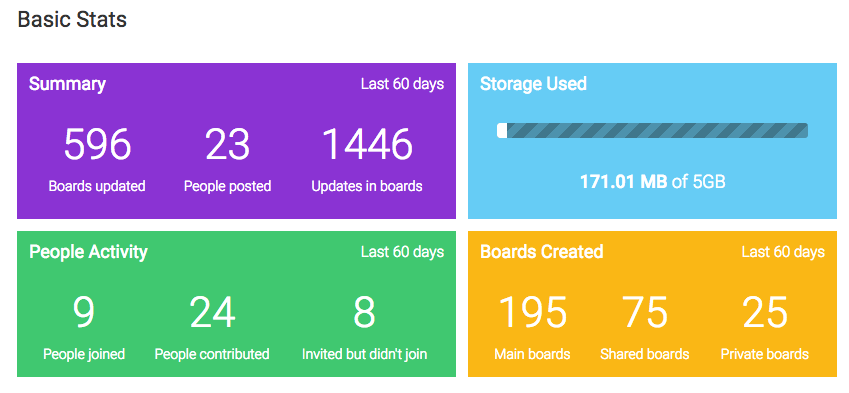 Storage stats 
You are also able to see a breakdown of the storage used within your account. Each plan comes with a different storage. You can see the difference in our plans right here. 

Advanced stats  
Our amazing stats page shows usage stats of the past month in some interesting categories:   
What are the most trending boards 
Showing the number of Pulses and Updates created this month.                                 
Who are the top communicators, and top creators
A weekly drill down that reflect the changes from the last 4 weeks in terms of updates/pulses and groups
Tidy Up
The tidy up section is a summary of all the active boards you currently have within your account. You can archive them from there. You can also access all the archived boards by clicking on "archived boards". To learn more about it click right here.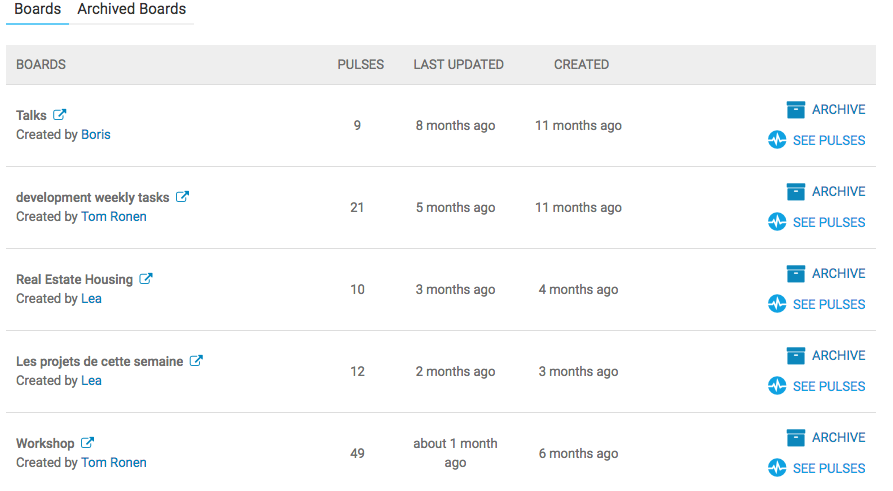 If you get stuck or have any more questions, please feel free to email us at support@monday.com