Deactivated someone in your account and need to access all their boards? Now you can! 
With just a few clicks you can now switch ownership of all Main, Private and Shareable boards. 
Click your Avatar
Select Admin
Click into "My Team"
Select the "Board Ownership" tab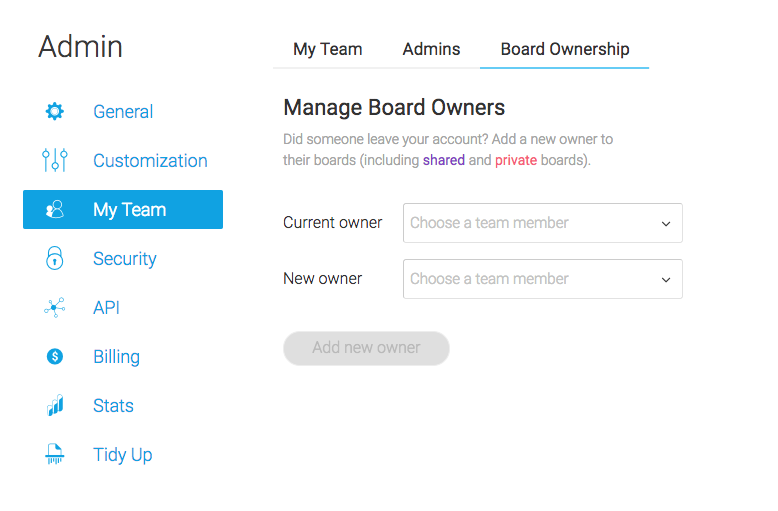 In the drop down choose the Current owner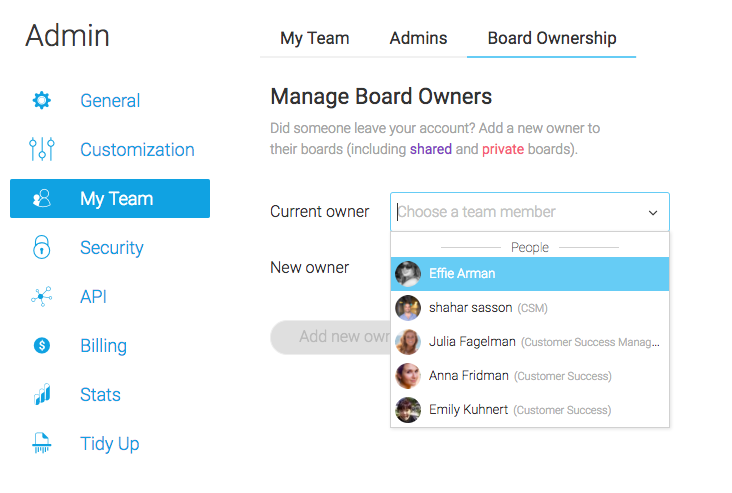 Just below choose the New owner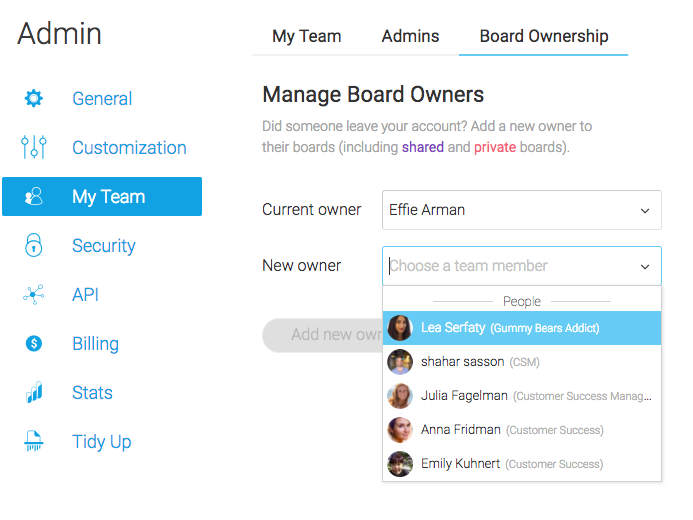 Complete the change by clicking "Add new owner"
A pop-up will appear to confirm the change, click "Add as an owner" to confirm or "No, take me back" if you have second thoughts. 
To learn more about what you can do in the admin section, check out this article. 
If you have any further questions please don't hesitate to reach out to us at support@monday.com.