Google Single Sign-On is a secure authentication system that reduces the burden of login for your users, by enabling them to sign in with their Google account. No need to remember your password anymore!
The Google Single Sign-On is available on the Pro and Enterprise plans. To enable it follow these steps:
Step 1
Click on your profile picture, and select "Admin".
Step 2
Once you are on the admin section, select "Security". Click on "Single Sign-On (SSO)" listed on the Login tab and then on the first option "Google".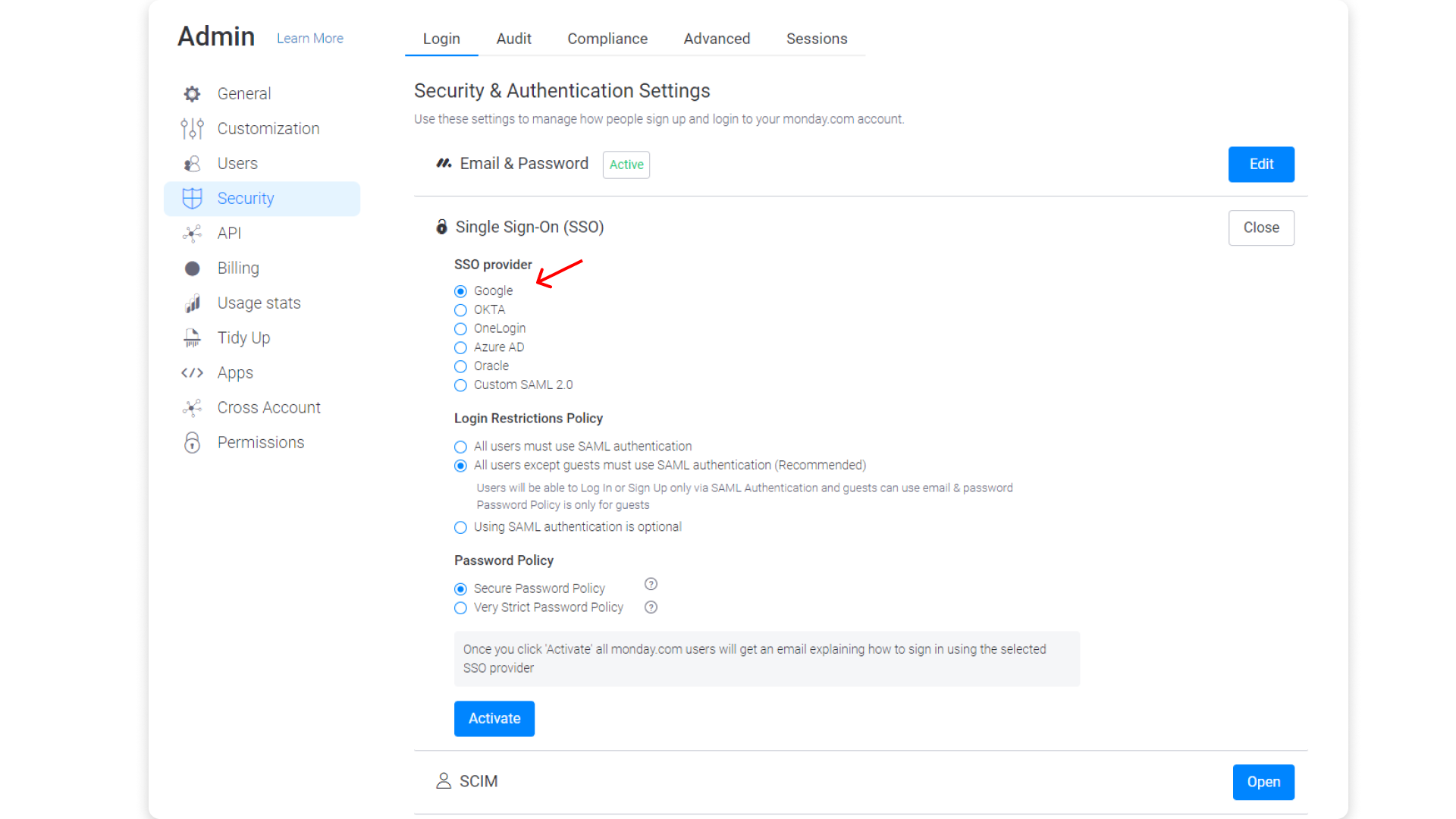 Step 3
There, you will be able to customize your settings such as the Login Restructions Policy and Password Policy.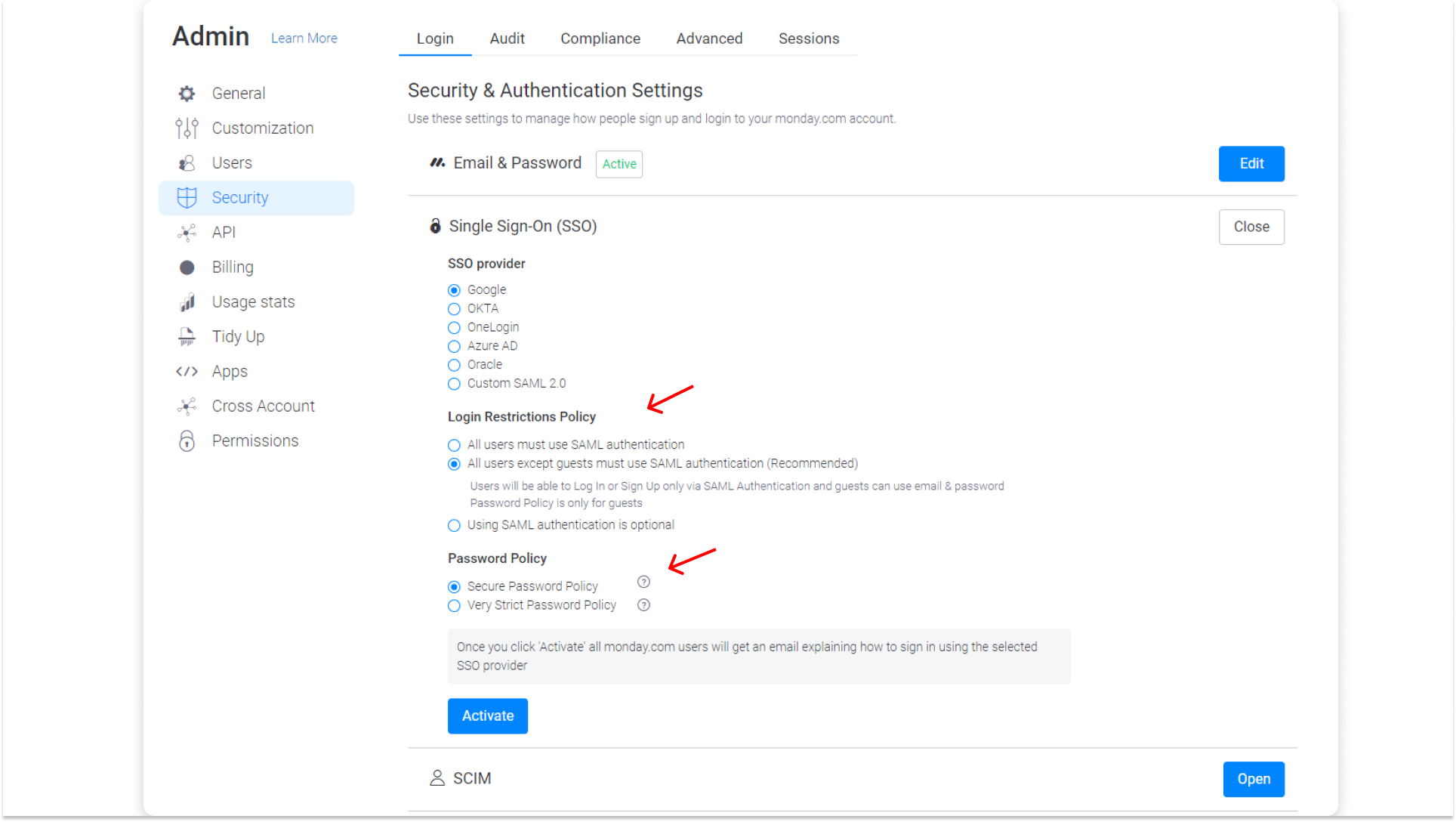 When you've done that, click "Activate" at the bottom and you are done!
Feel free to check out how to enable two factor authentication and the SAML on your account.
If you have any questions, please reach out to our team by using our contact form. We're available 24/7 and happy to help! 🙂