Two Factor Authentication (TFA) is an extra layer of security that requires not only a password and username but also an extra piece of information. On our platform, it's a text sent to your mobile phone. The goal is to make it harder for potential intruders to gain access and steal your personal data or identity.
As users of our own product, we understand how important the security of your account is! The two-factor authentication is available for everyone and for each plan we offer. Only admins of the account can enable this feature, and two-factor authentication is not available for guests. To enable it, please do the following:
Step 1
Click on your avatar and select admin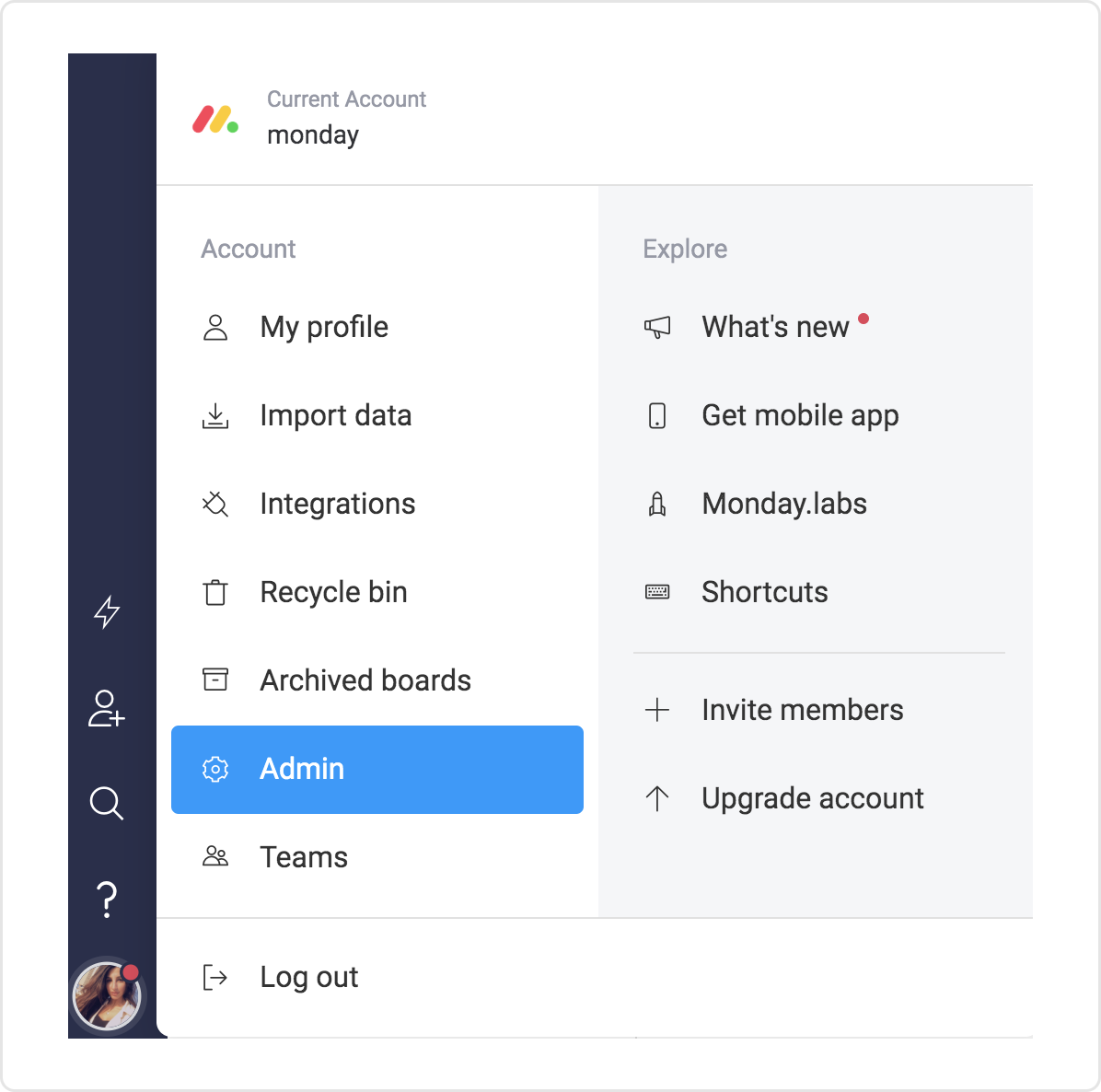 Step 2
Select security and next to "two-factor authentication", click on "set-up two-factor authentication" 
Step 3
The admin of the account needs to put his phone number in order to set the TFA. A code will be sent by text on his mobile phone.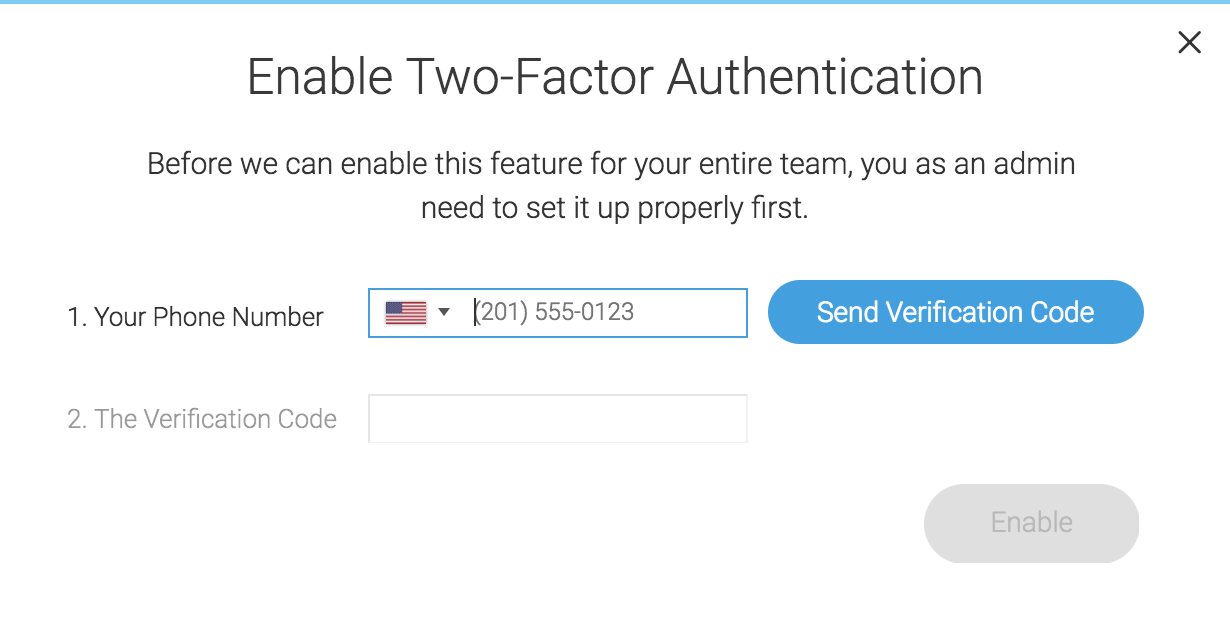 And you are done! 😊
You can also enable Google Authentication and SAML for more advanced security measures. 
If you have any further questions please don't hesitate to reach out to our customer success team at [email protected] We are available for you 24/7!