At monday.com, we love to make everything visual: colors, graphs, shapes... So, we came up with the amazing board views. The board views allows you to visualize your board's information in multiple views. 📊 📈 📉
 Tip: 
You can watch our recorded board views webinar right
here
 :)
How to add it?
To add a board view, click on "add view" located on the upper right of your board:

The Views Center will open: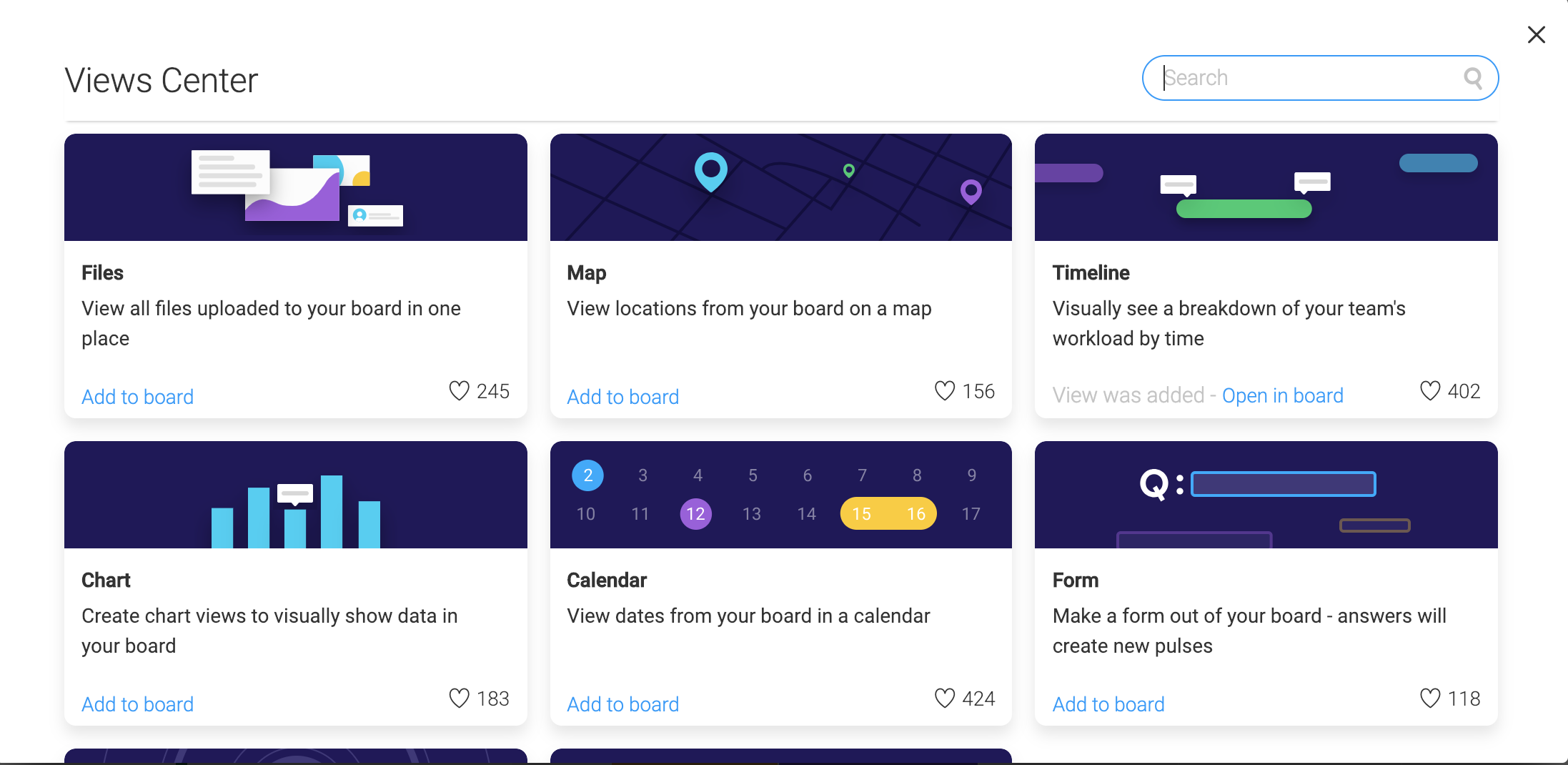 To add the view to your board, click on "add to board". Each board has its own views. You can also vote for your favorite view by clicking on the heart located at the bottom ❤️
How to delete it?
To delete a view, open it and click on the arrow located on the upper left of your screen, right after your board's title. Then hover with your mouse over the view's name to make the trash icon show up. Clicking it will allow you to delete a view. Once deleted, you can't recover it.
What is the Files View?
The Files View allows you to see all the files uploaded within your board in one place. You can view them as a list or as thumbnails. From there, you can download the files, preview them or open them in the update section they are connected to. To learn more about it, check out this article.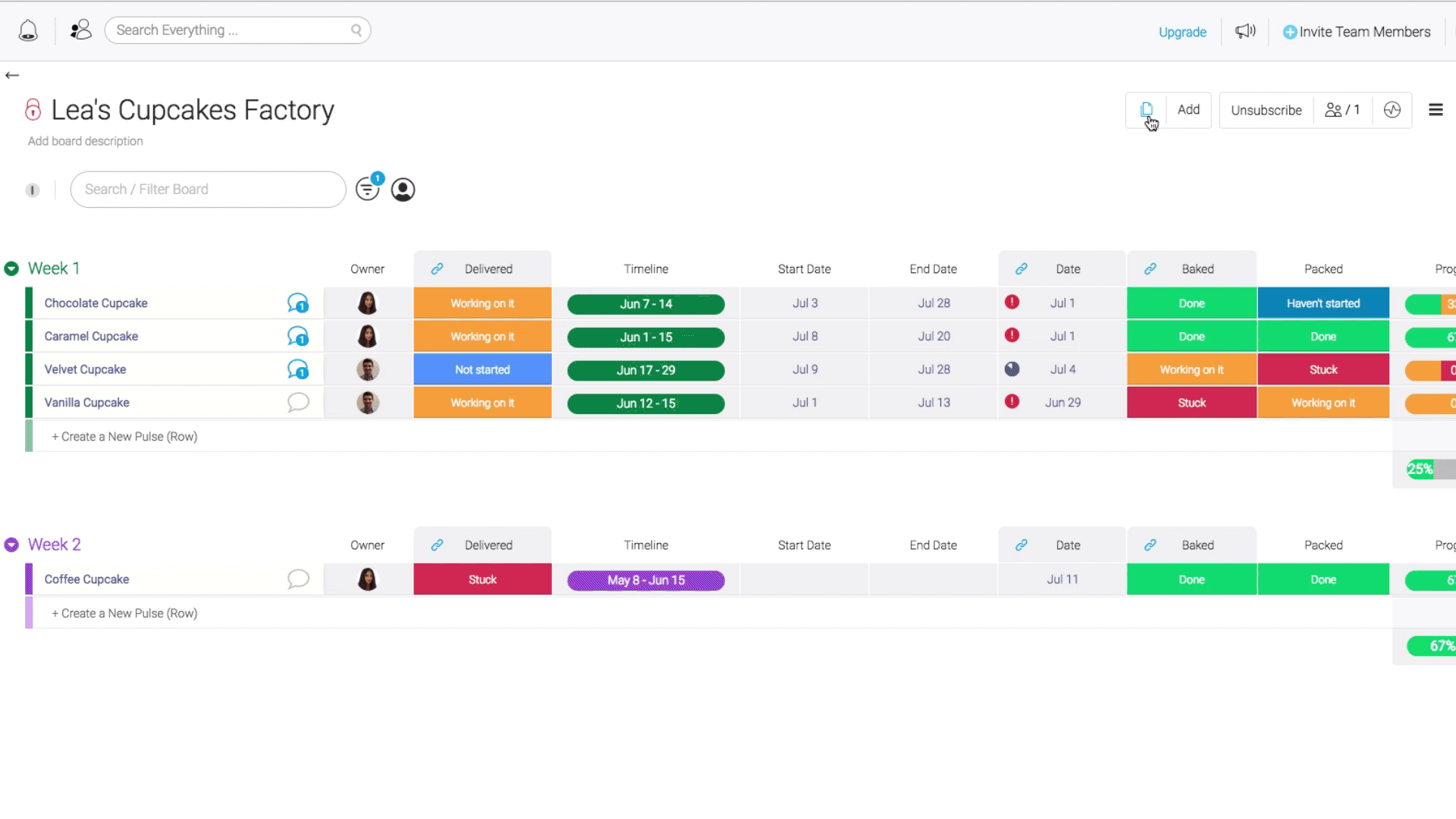 What is the map view?
Working with clients internationally, traveling a lot or just looking for a new apartment? Look no further! We came up with the map view just for you! It allows you to see your location and/or country columns in one single map. Check out this article to learn how it works.
What is the timeline view?
The timeline is our own version of the Gantt chart and allows you to manage people and their workload visually. Check out this article to learn more about it.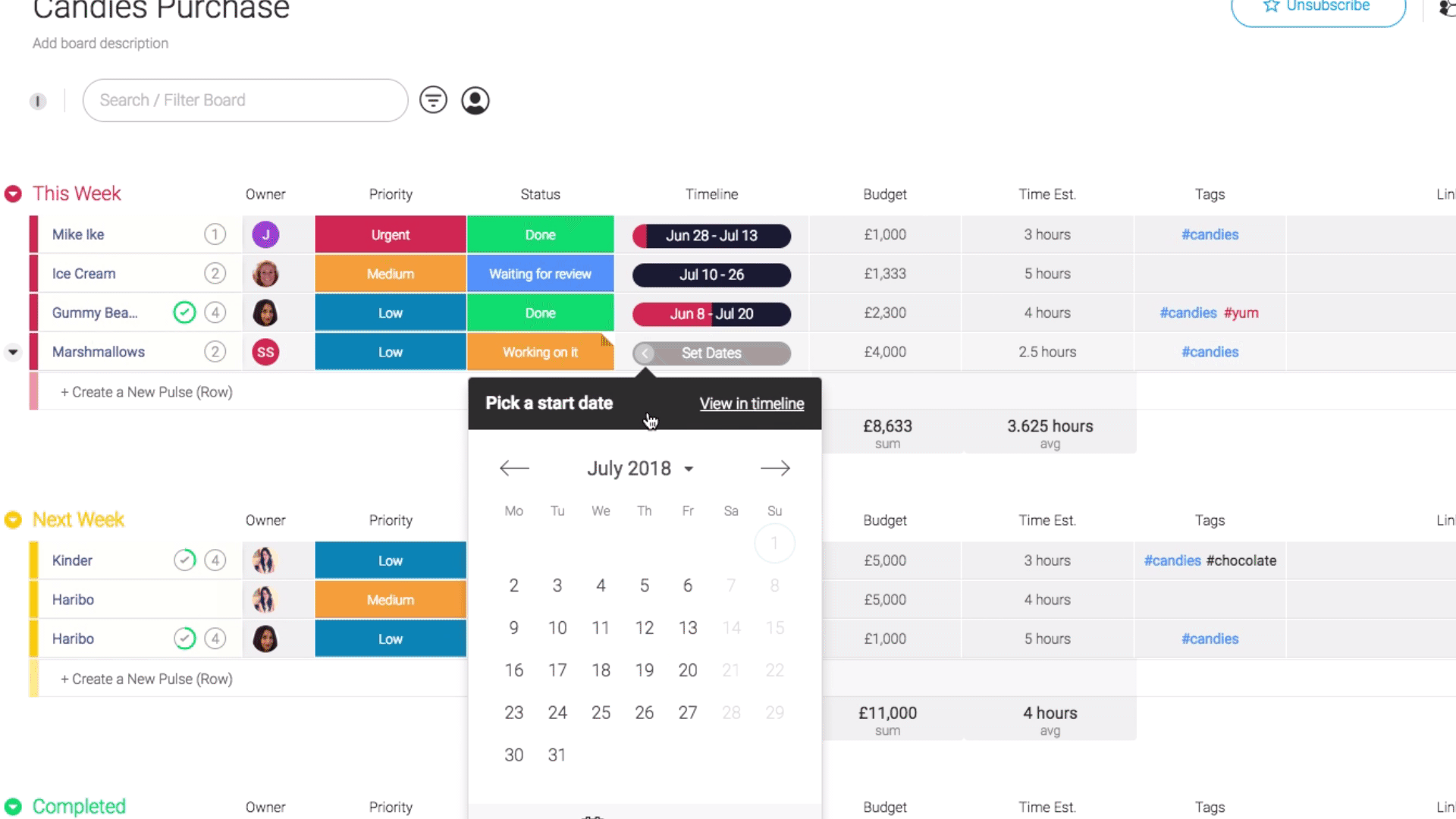 What is the chart view?
Our Chart View allows you to create various reports for a specific board using different chart types. It is a great way to get analytics about your workflow! monday.com allows you to pick between three types of charts: pie, bar and line.
Feel free to check out this article if you would like to learn more about the chart view.

What is the calendar view?
The calendar board view allows you to visualize all your tasks that have a date/timeline column in a calendar. You can customize your calendar view per day, week or month. You can also decide which column you want to appear on your calendar. Check out this article to learn more about it.

What is the Kanban view?

 
This view allows you to turn your board's information into a Kanban view. All you need to do is select the columns for the view in your left panel and your Kanban view of board will be ready! To learn more about how to build your monday.com boards as Kanban, check out this article.
What are the forms?
Convert your boards into forms in just one click, send them to your contacts and watch the information roll in as new items. Click on the Add View tab to add this feature to your board! Check out this article to learn more about it!
What is the Broadcast View?
With the broadcast view you are able to share your board on your website, send customers specific boards without making them a user, get the team in sync by putting a board up on the office TV screen! Publish your boards, embed them in your website, and make them accessible!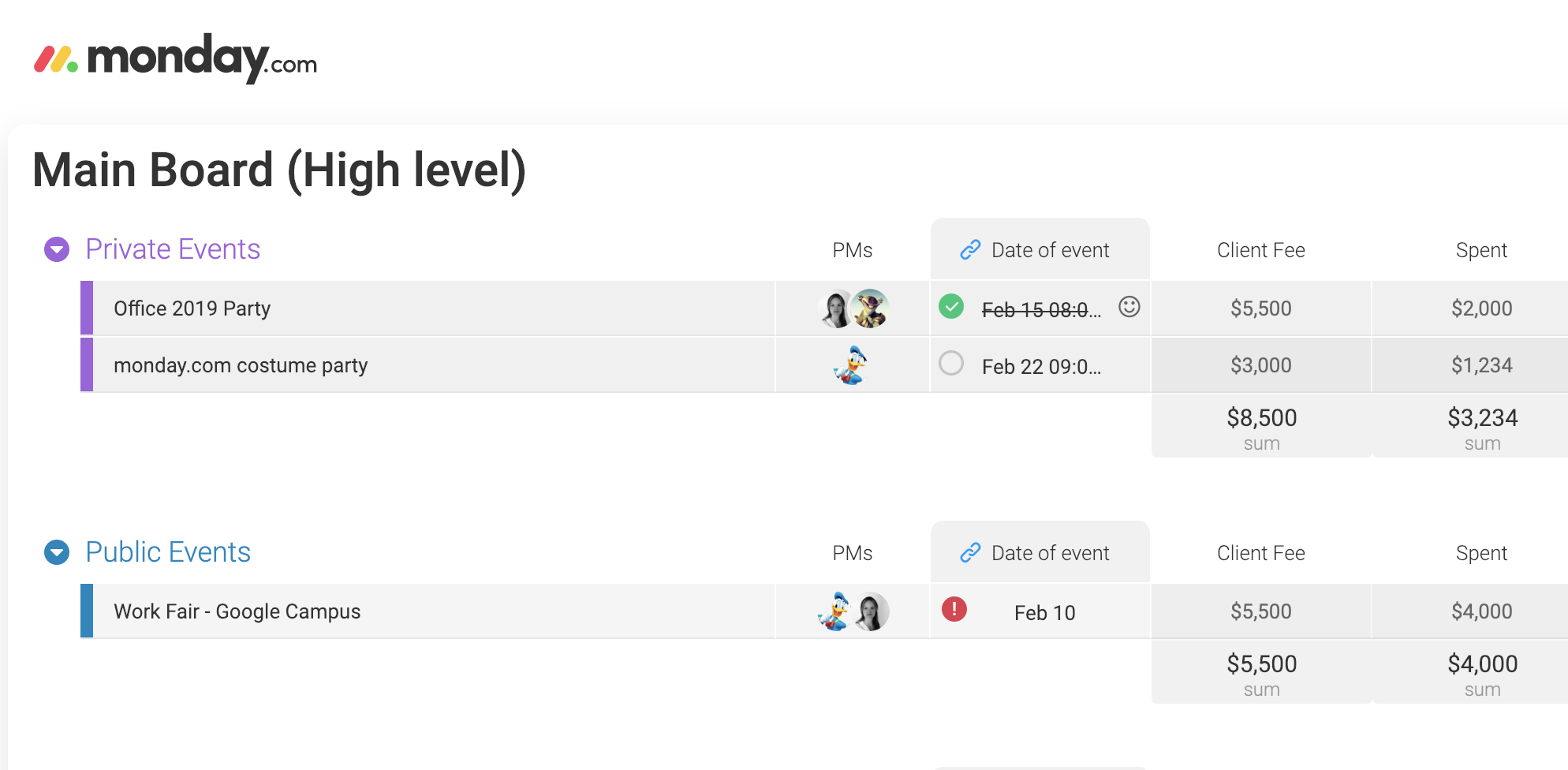 If you have any further questions or feedback about the board views, don't hesitate to reach out to us at support@monday.com. We are here for you 24/7!