At monday.com, we offer both import and export Excel functionalities. 🎉 Keep reading to learn how it works!
Import from Excel
Import from Excel is now here! With just a simple upload you can turn your Excel spreadsheets into a beautiful board in just a few steps. 
Note: You can currently import a maximum of 20 columns and 3,000 rows at a time. You can not import into an already-existing board. 
Step 1
Click on your profile picture (avatar) located on the bottom left corner of your screen and select "Import Data".
Step 2
In the "Import Data" page, select Excel.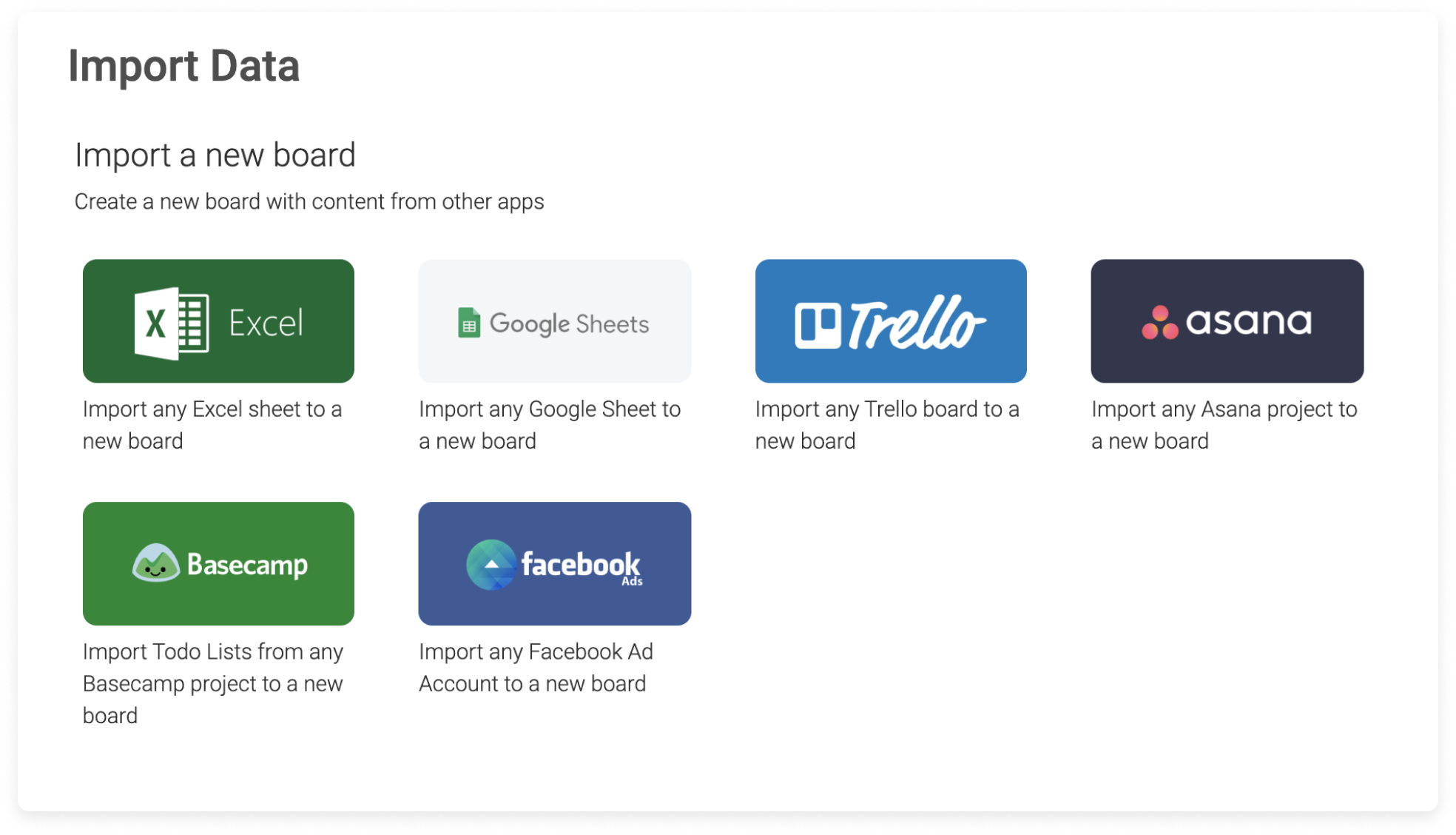 A pop up will appear to upload your Excel sheet
Either drag or click to browse for the Excel sheet you'd like to import. Next, you will have the ability to customize your new board. This will allow you to manually control the board layout. Or "Upload file again." 
Step 3
If you selected "Let's customize your new board" follow the below:
Follow the steps provided, starting with choosing your Headers
Select the column you'd like to be the First column
Select your column types. The System will suggest column types for you. You can manually change this by clicking the drop down menu. 
Select "Create Board" and you have your new board! 
Note:  When selecting the Header and First column, everything to the left and above the selections will not be included in your board.
Export to Excel
Click the Menu Icon (3 dots) on the upper right hand side of the board. Then choose "More actions", "Export board to Excel". You can export your table only or the table & updates.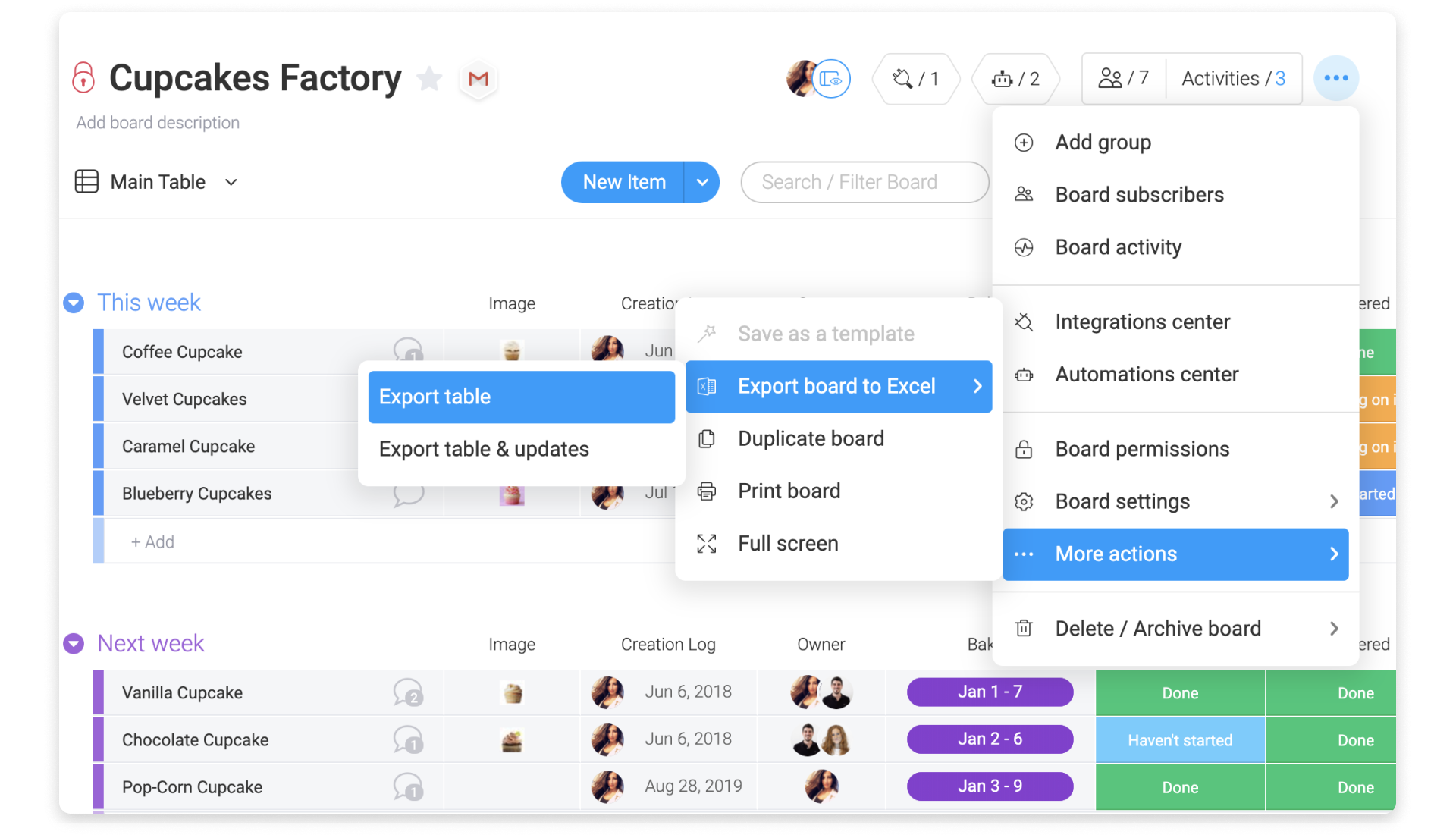 Once you export, the updates (and replies to updates) will also be exported into a different sheet/tab: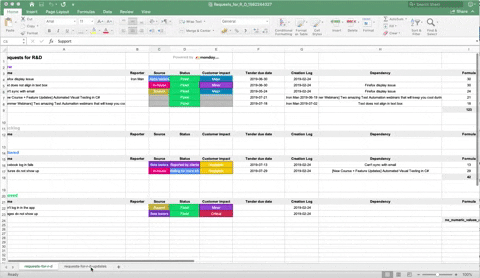 If you export your board to excel you will also get the time tracking column data as a separate sheet (tab) in your export:
In addition, if you hide columns on your board using the new feature they won't appear in the export :)
Added times to your date column? The export will list the full date, with time included, in the export!
Note: Currently, you can export one board at a time, but not yet multiple boards. We are working on this, so stay tuned!
Click on the item you'd like to export to Excel and then click the Hamburger Menu Icon (3 lines) on the upper right hand side of the item. Then choose Export to Excel and that's it!
Export multiple items at once!
You can export multiple items to Excel at once by using the batch actions. Hover over the color line of one of the items you'd like to export. 
Use the boxes to select the items you'd like to export.
As you select items, you will find the count of items with actions at the bottom of the screen.
Click on "Export", and you'll be able to export to Excel all the items selected!

To learn more about internal integrations, feel free to check out this article. 
How to import data from Excel into an existing board? 
To import data from Excel into an existing board, you can use the "add heaps of items" feature. In one click, you will be able to paste a list in Excel into your existing board as new items.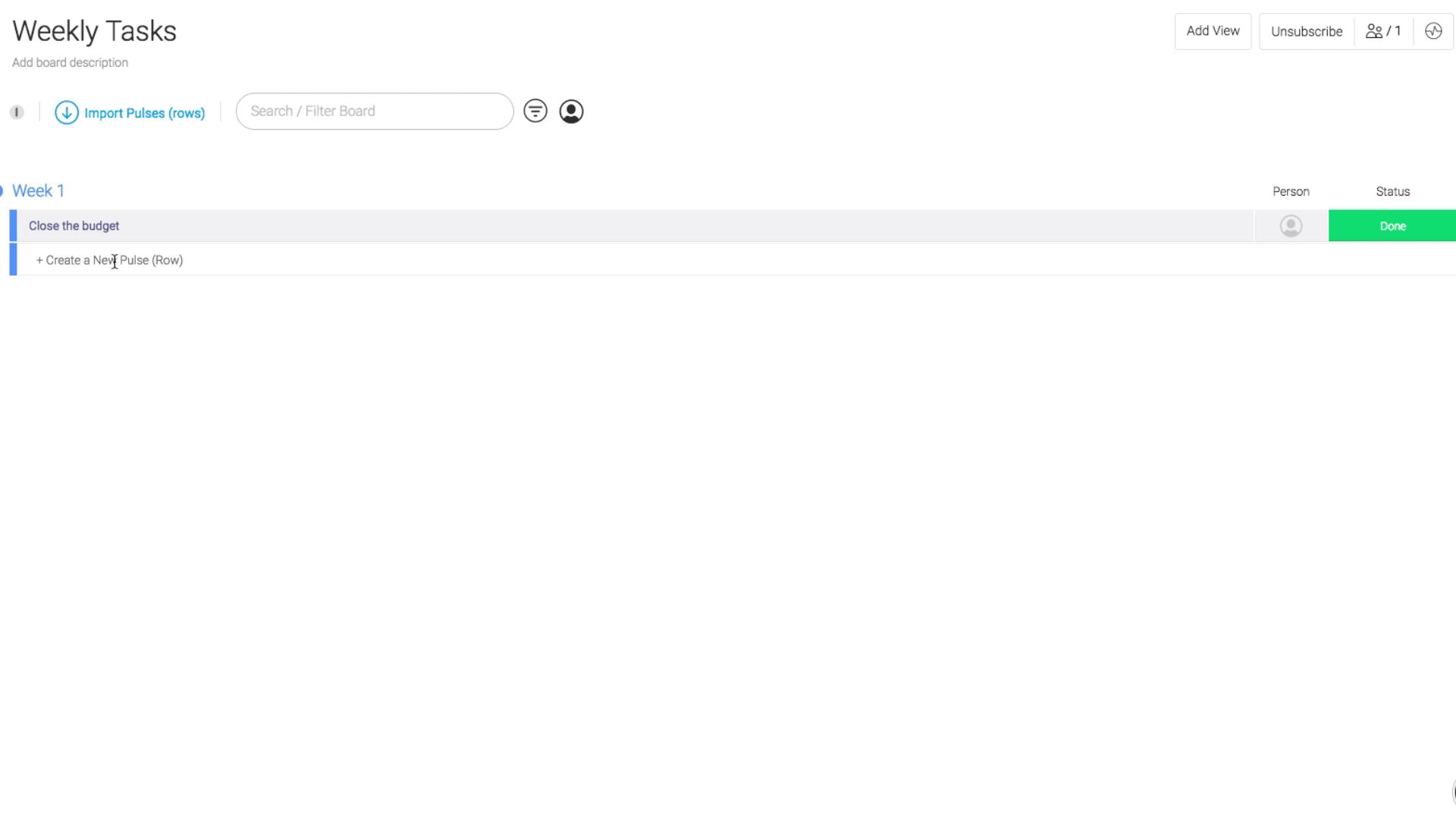 If you require further support to migrate your data, we do have an option for paid assistance through our network of certified monday.com partners. If you're interested, please fill out this form and someone will be in touch shortly! 
For any further questions, don't hesitate to reach out to our customer success team right here. We are available 24/7!