Looking to add a due date to your tasks? Or a start date? Or just any date… We brought you the date column just for this :) 
How do I add the column?
To add it, click on the + button on the far right of your board and select "date"
How does it work?
Once added, click inside the column and a calendar will appear. It will open by default to the date of today.


You can then manually pick the date for each task. You can also change the year easily by clicking on it as shown below:
 Note:
 You currently cannot edit the date format. This might be a feature we will add in the future, so stay tuned!
How to set up deadline reminders?
Click on the top right of your column title and choose "Set as deadline." Once on the page, pick the status column you want to synchronize with your deadline.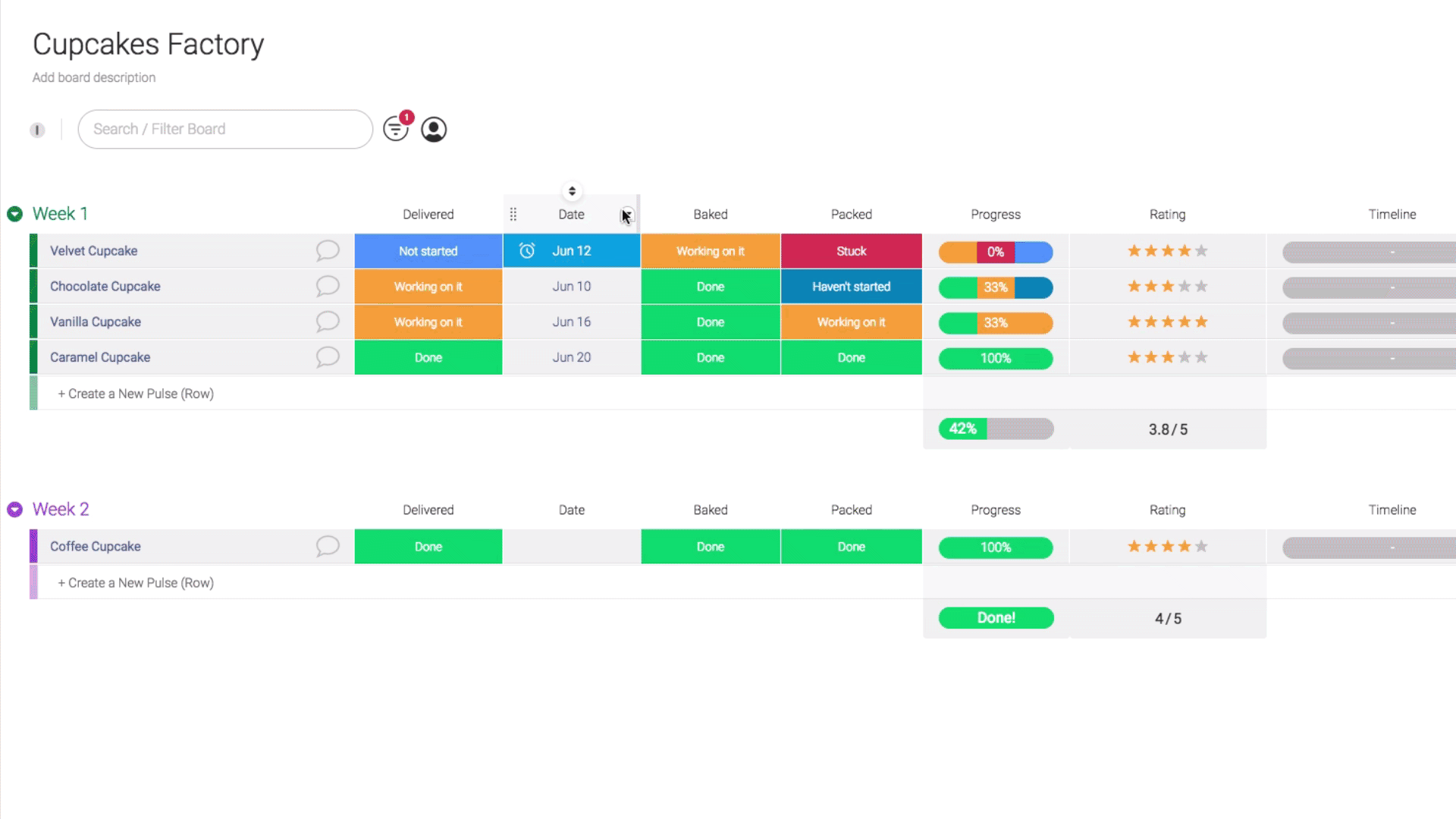 Once done, both the status and date column you chose will be dependent on one another. If your due date is today, the date icon will appear as full. 
If the date passed already, the pulse icon will turn red.
If your due date is in the upcoming 6 days, your date icon will show as partially full. 
Whenever you mark a pulse as Done the due date will be crossed off. 
 Note:
Even if you don't synchronize your columns, the pulses due for today will show as a blue notification on your board filter icon, as shown in the GIF below.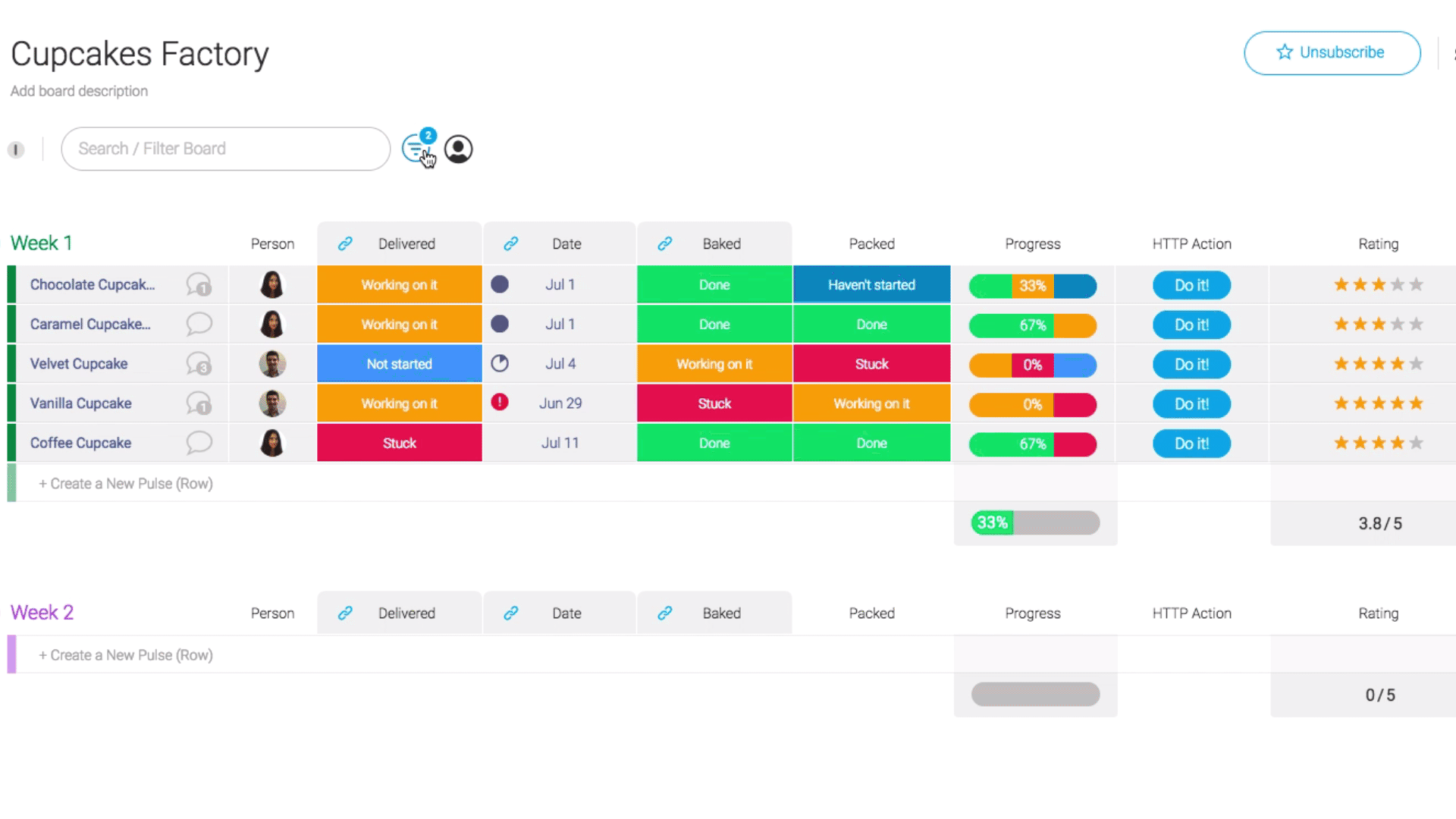 You can synchronize each date with your calendar by using the "sync calendar" function at the bottom of the date picker when you click on a date. This will allow you to create a system of alert reminders and be alerted each time a task is coming up to its due date. To learn more about this option, check out this article. 
If you have any further questions about the date column, please feel free to reach out our customer success team right here. We are here 24/7 and we would be happy to assist :)