6 min read
Feature
Instead of keeping old information around, archive it! Clean up your boards, items, workdocs, or more with the option to restore them if you need to at a later time.
If you're interested in restoring archived items, jump to the "Unarchive" sections of this article using the navigation on the left-hand side.
To archive a board, click on the board menu at the top right corner of the board and select "Archive board" as so: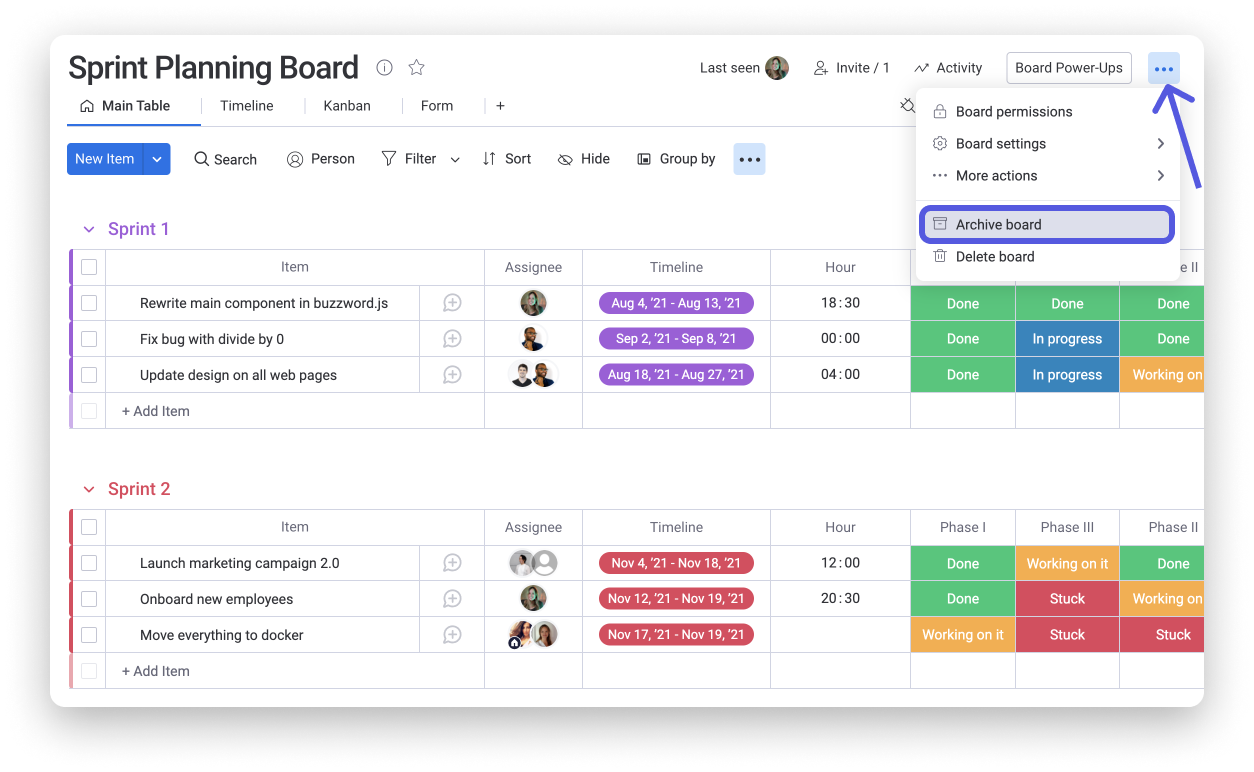 Tip:
You can archive a board from your mobile app! Check out
these simple steps
to learn how.
Archive a workdoc
To archive a monday workdoc from your account, click on the three-dot menu at the top right corner of the workdoc and select "Delete/Archive Doc". From there, you can choose if you want to "Delete Doc" or "Archive Doc", as shown below: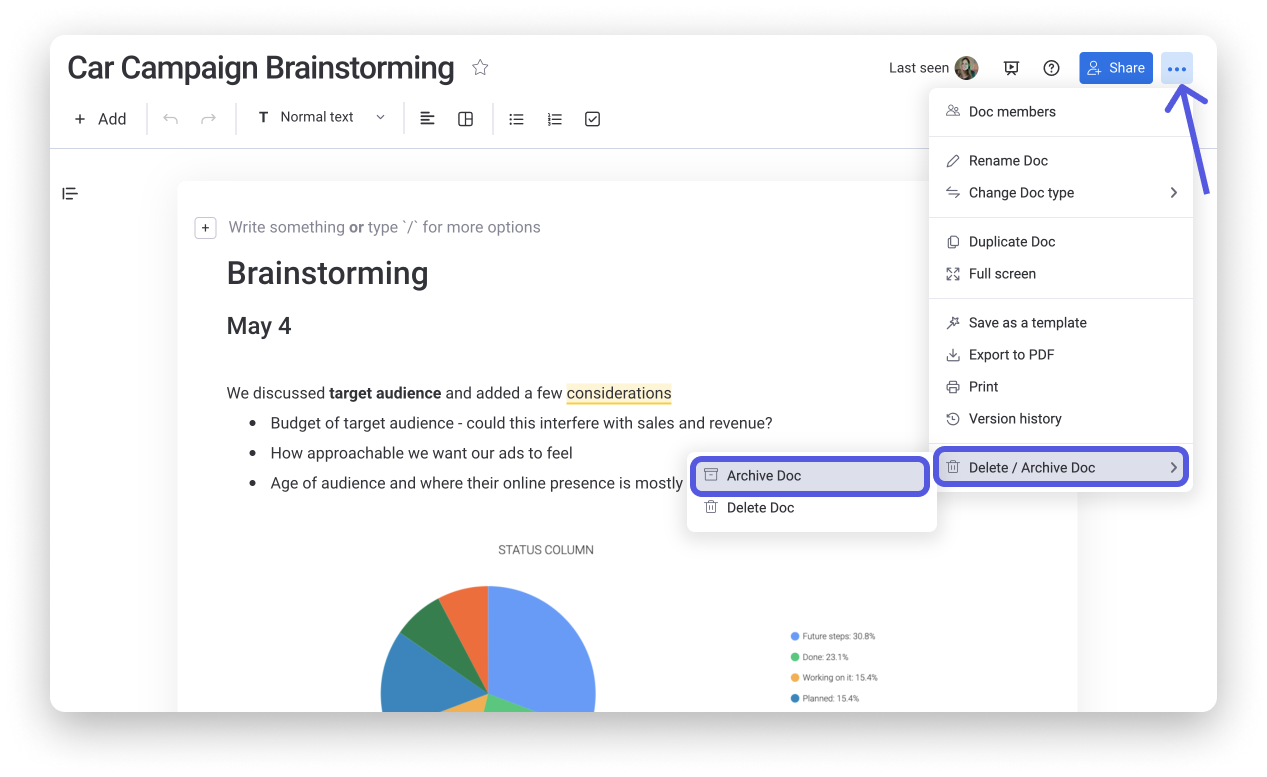 To archive a group from your board, click on the three-dot menu to the left of the group's name and click "Archive":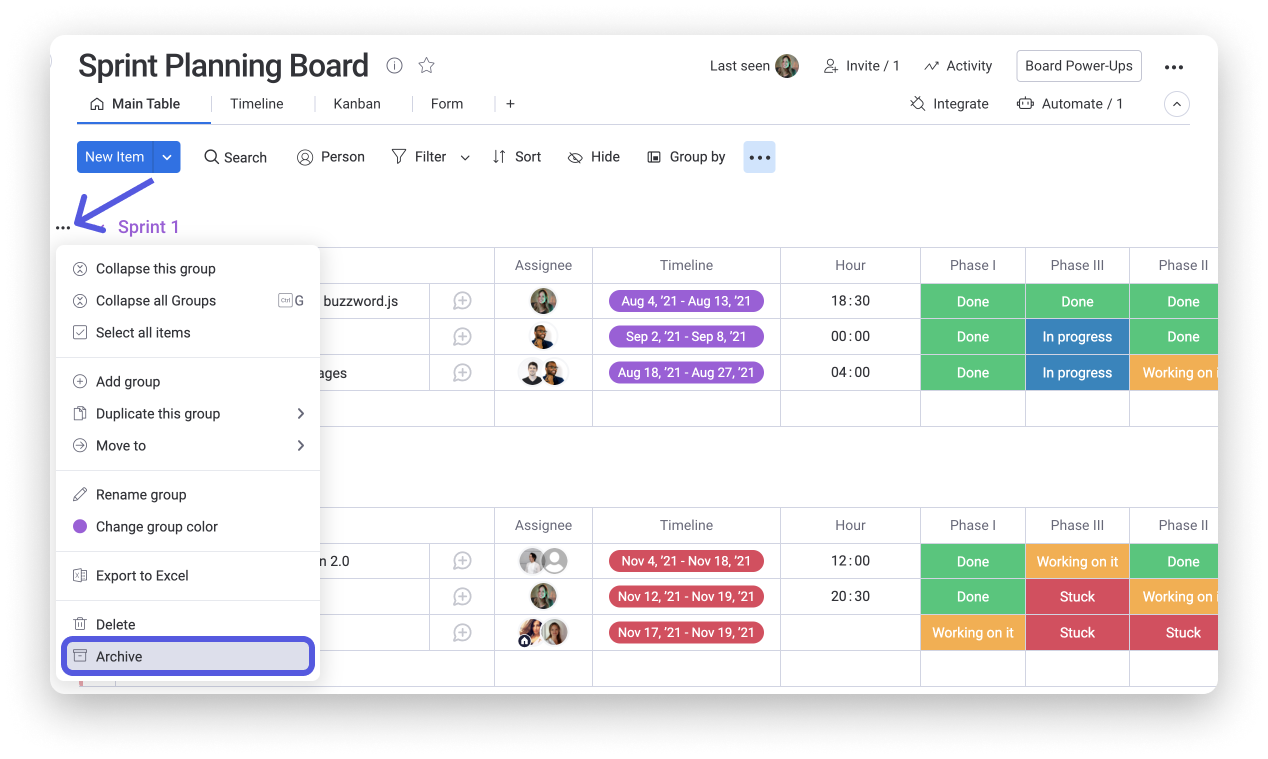 To archive an item, hover over an item so that the three-dot menu appears on the left side of the item. Then, click the three-dot menu to open the item's menu and select "Archive":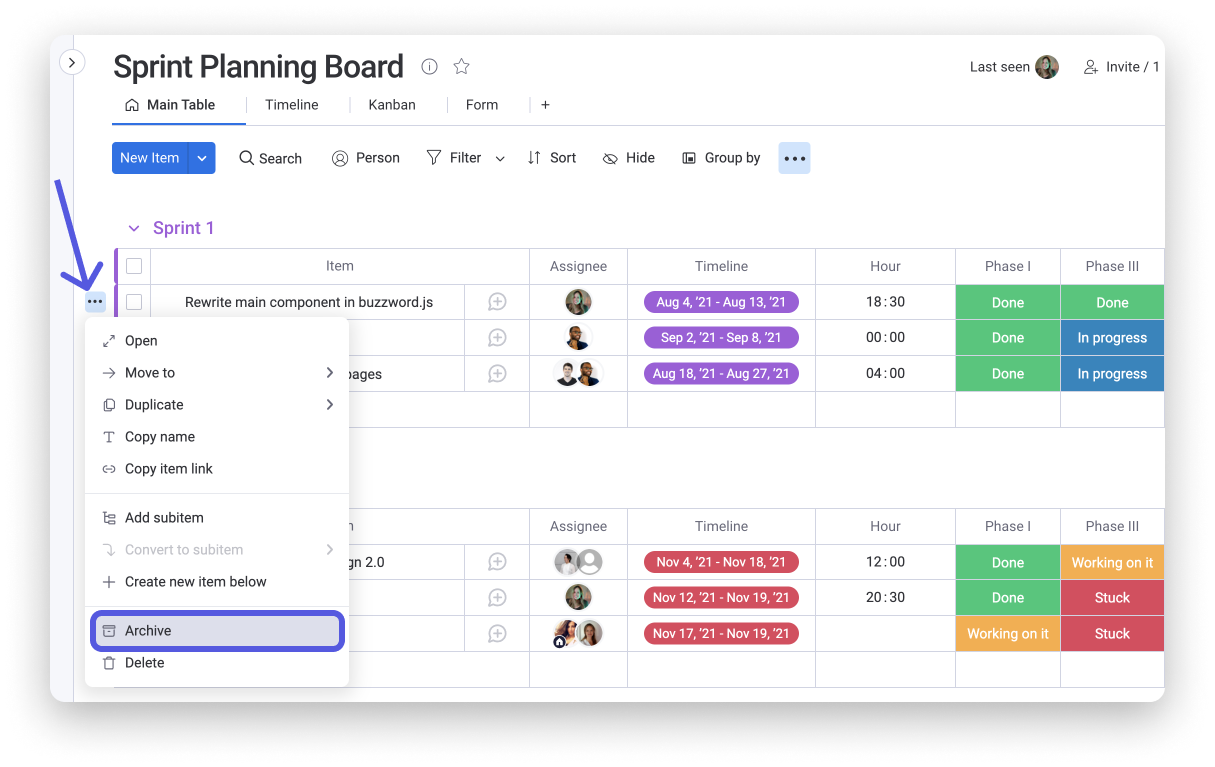 You can archive several items at once using Batch Actions. Just click on the small square to the left of each item to select it, and then click "Archive" in the Batch Actions menu at the bottom of the screen: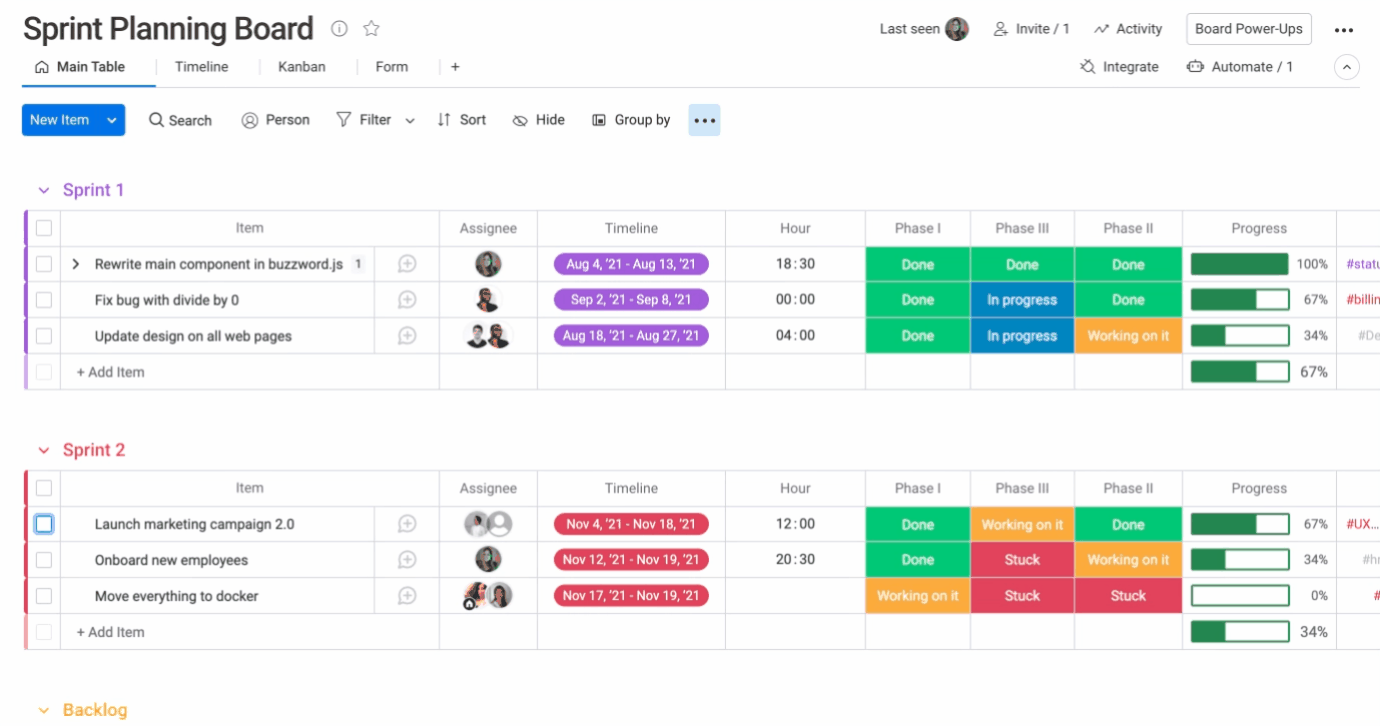 Note:
If you accidentally delete instead of archiving, you can always find the item, subitem, group, or board in your Recycle Bin!
Archive automatically
Instead of archiving items manually, you can set up automations to systematically archive items! Visit the Automations Center and search "archive" to see all of the options. Let's check out a few: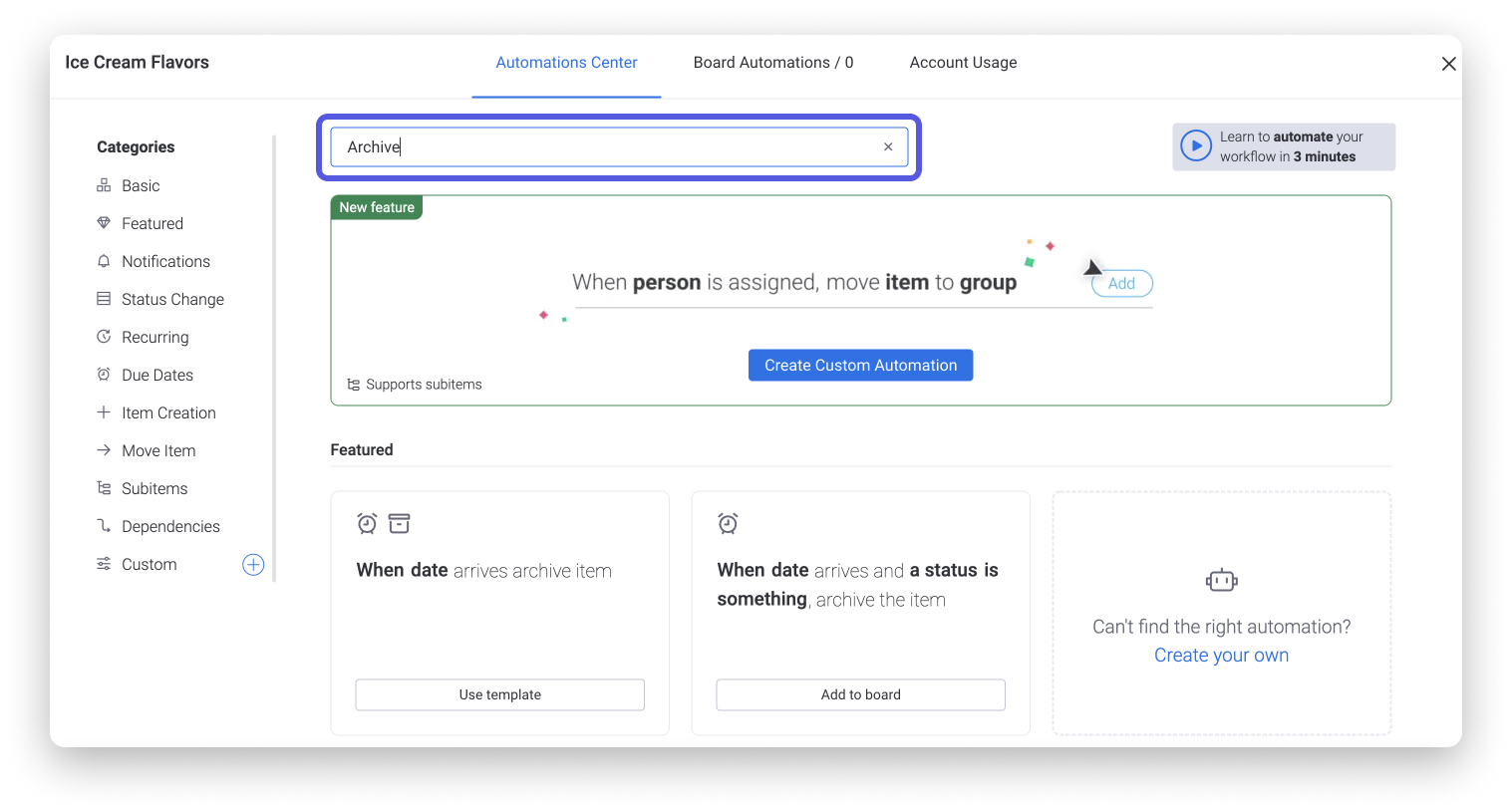 Our "Ice Cream Orders" board keeps track of all of our flavors, when we need to order more of that flavor, and the quantity for the order. Once the deadline has passed and the flavor is successfully delivered and stocked, we don't need the item on the board anymore.
To archive the item every time the deadline arrives and the order status is set to "Delivered", we set up the following automation: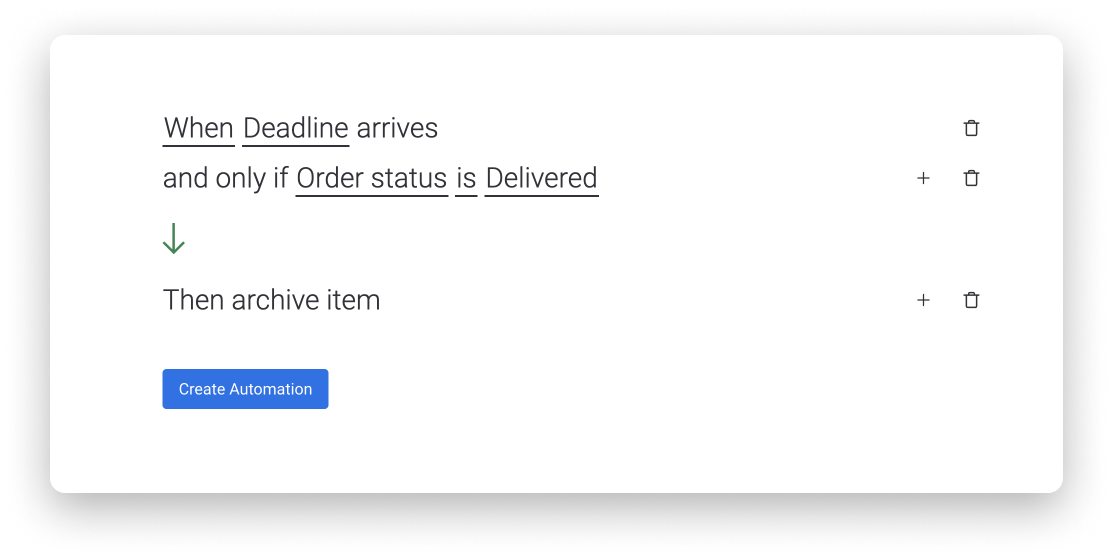 A similar Automation will archive the item only after the deadline has passed: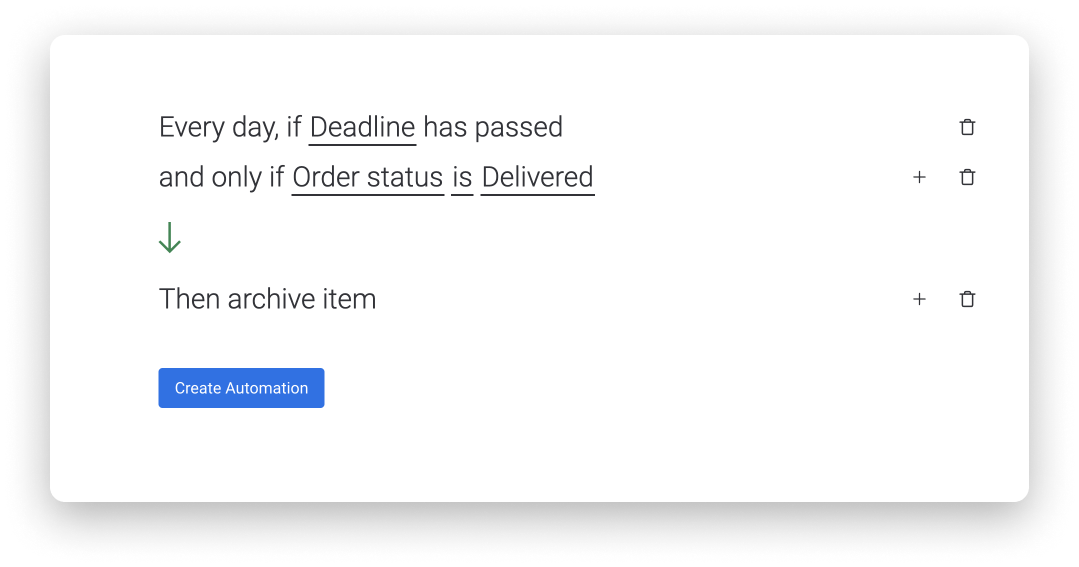 And voilà! That's all there is to it. 😃
The best thing about archiving boards, workdocs, groups, items and subitems (besides decluttering your workspace) is having the option to restore them whenever needed. Let's take a look at how we can restore archived data.
There are a couple of ways to unarchive a board. Let's take a look!
My Account
Click on your profile picture and then click "Archive":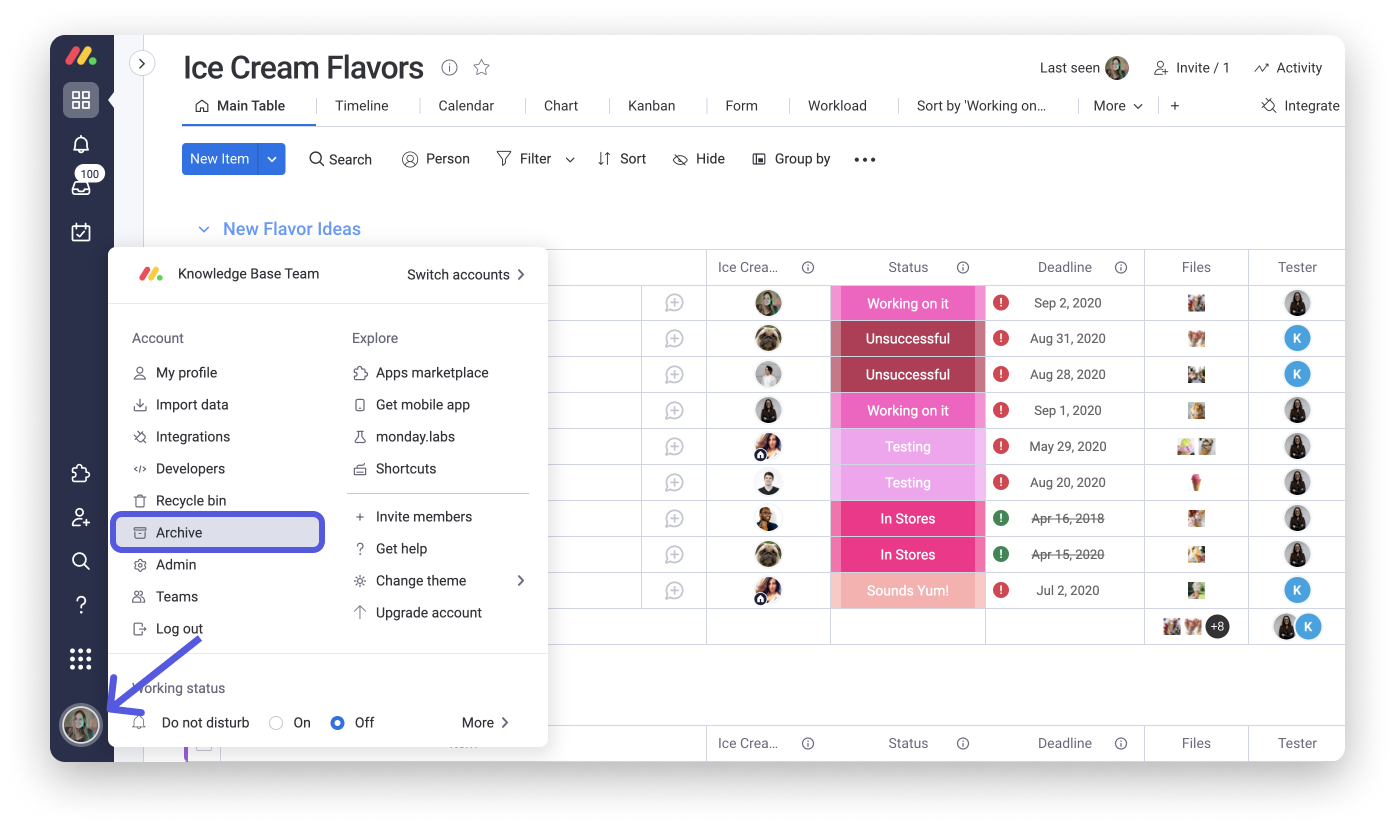 Then you'll see a list of every board and workdoc you've archived. To unarchive a board or workdoc, click "Restore":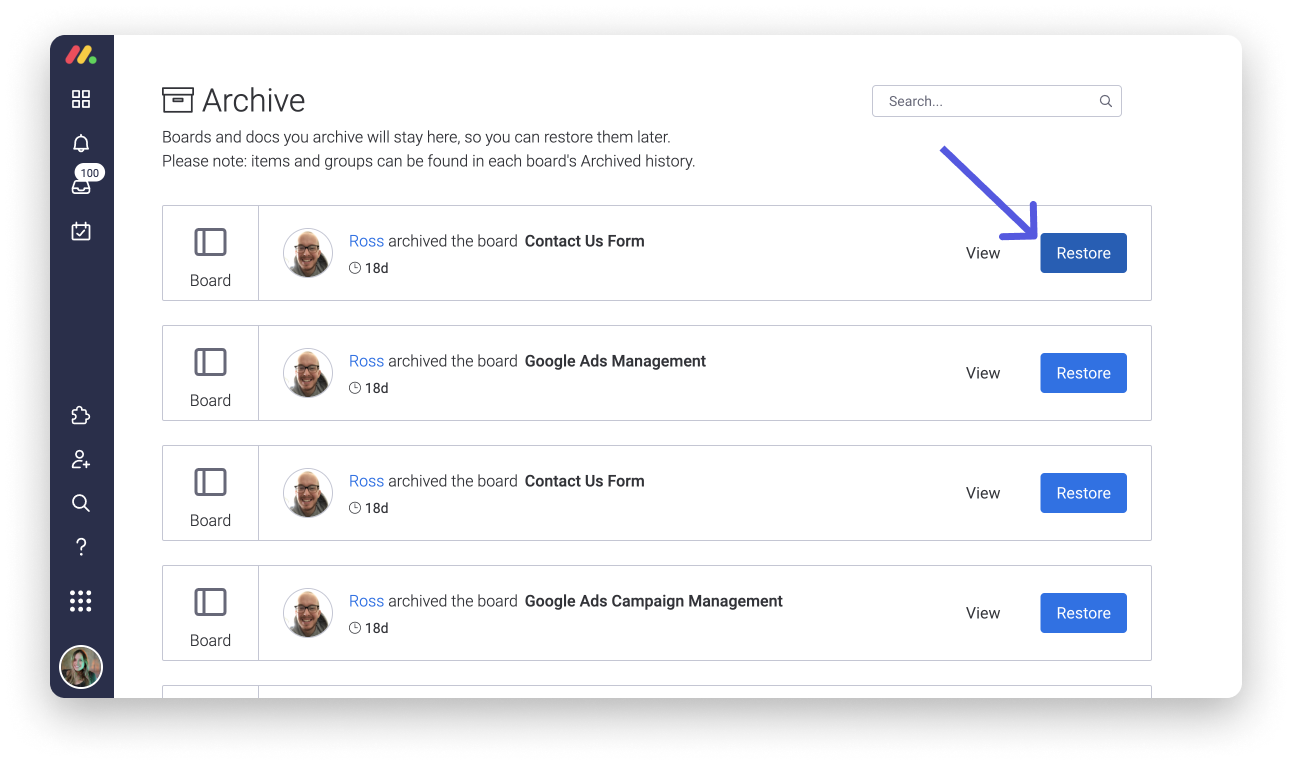 Search Everything & Board Menu
You can use Search Everything to quickly unarchive your boards. Click the magnifying glass icon in the left panel above your profile picture: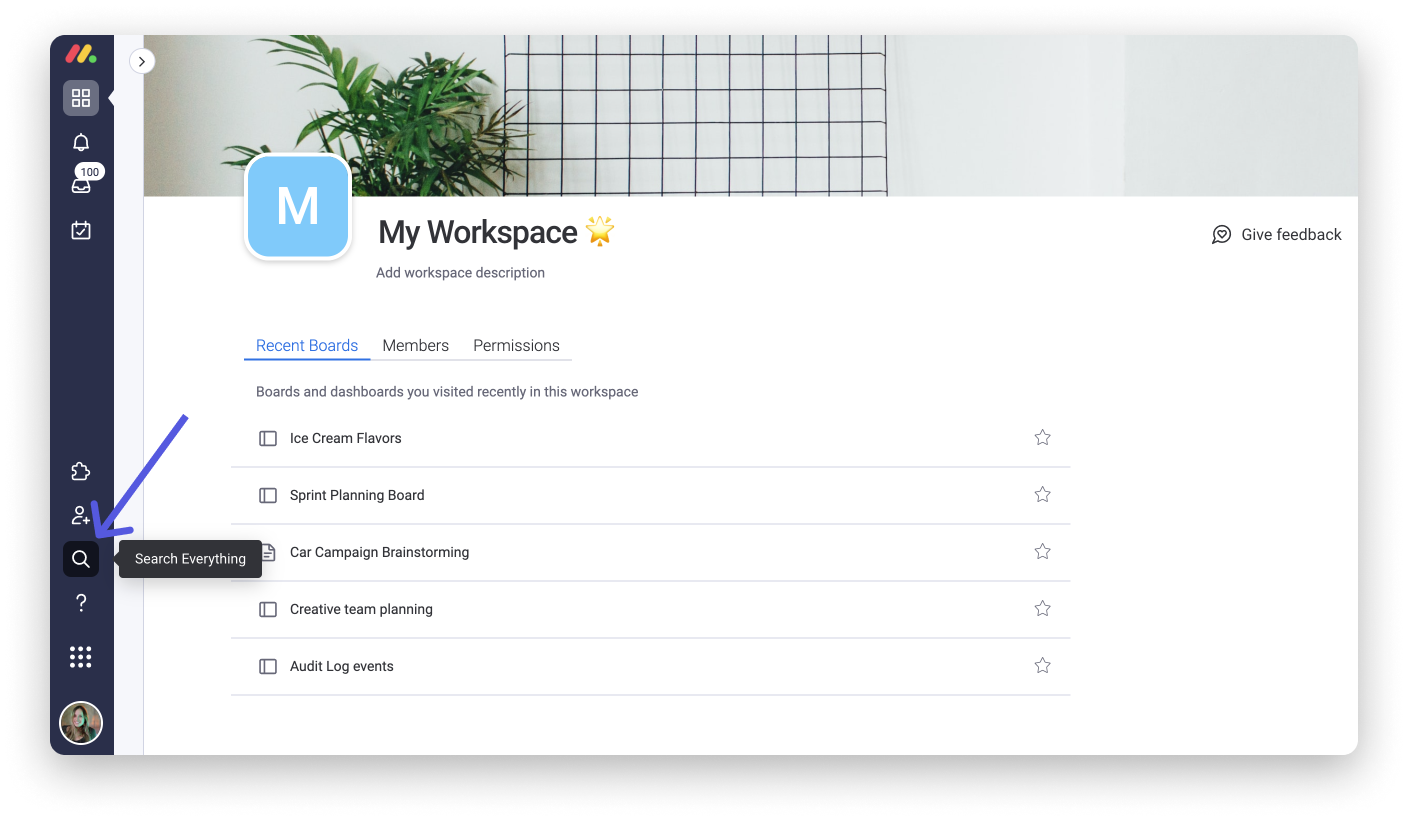 Under "Related to me", click "Archived Boards" to see a list of all of your archived boards: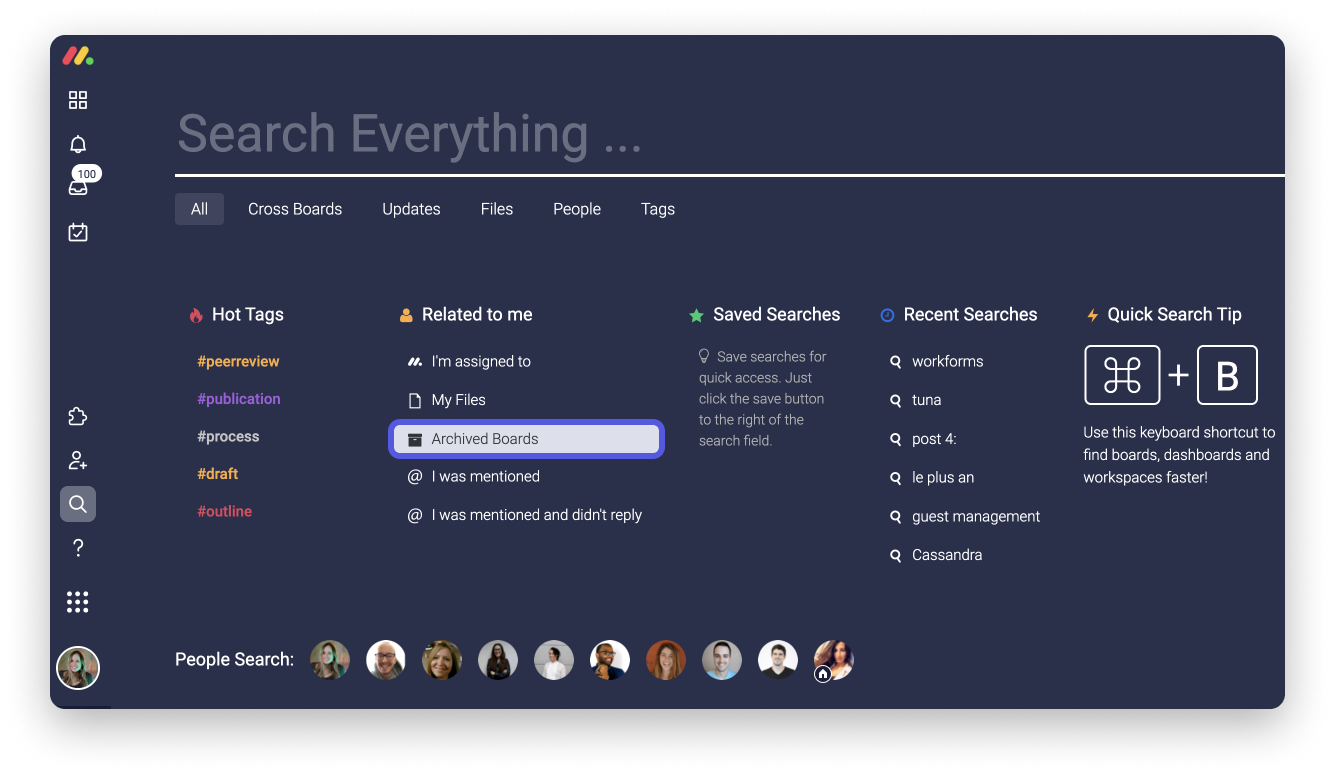 Once you find the board, click to enter it. Then go to the board menu (three dots in the upper right-hand corner) and select "Delete/Archive board". Click "Unarchive":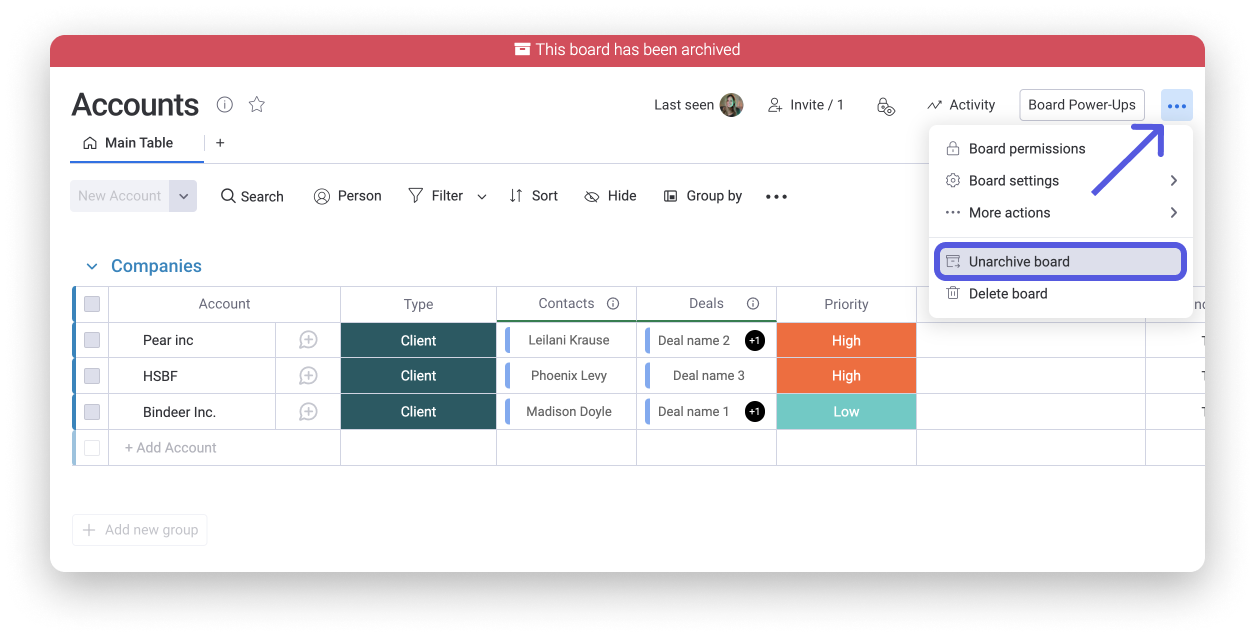 Note: Only board owners and admins can unarchive boards. In the archives, you will only see board which you own. If you are not an owner, the board will not reflect in your archives.
Tidy Up
If you're an admin for your account, you can use the Admin settings to restore archived boards. Click your profile picture, and select "Admin":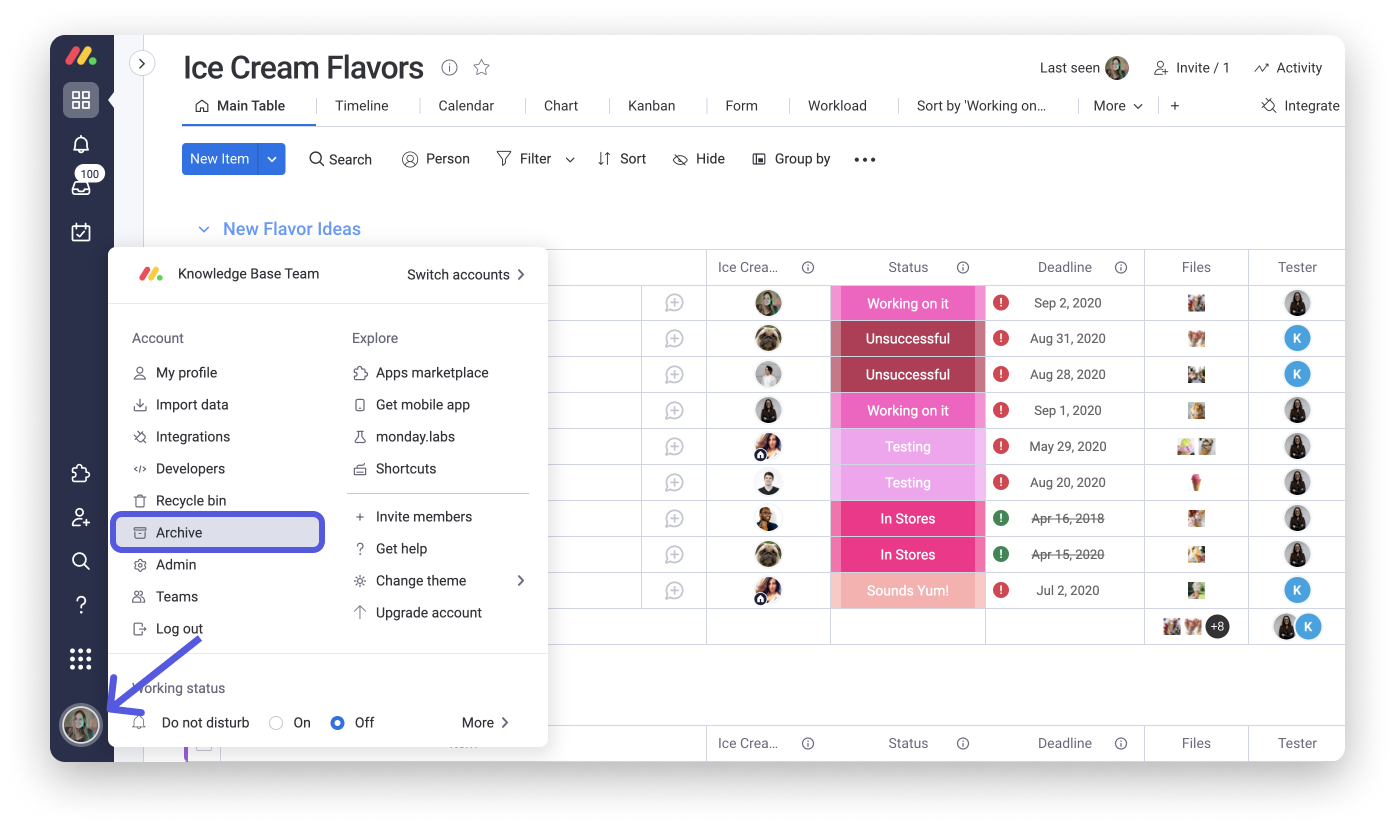 Select "Tidy Up" from the left-hand menu, and then go to the "Archived Boards" tab. From there you can see a list of all archived boards in your account. You can restore a board by clicking "Restore":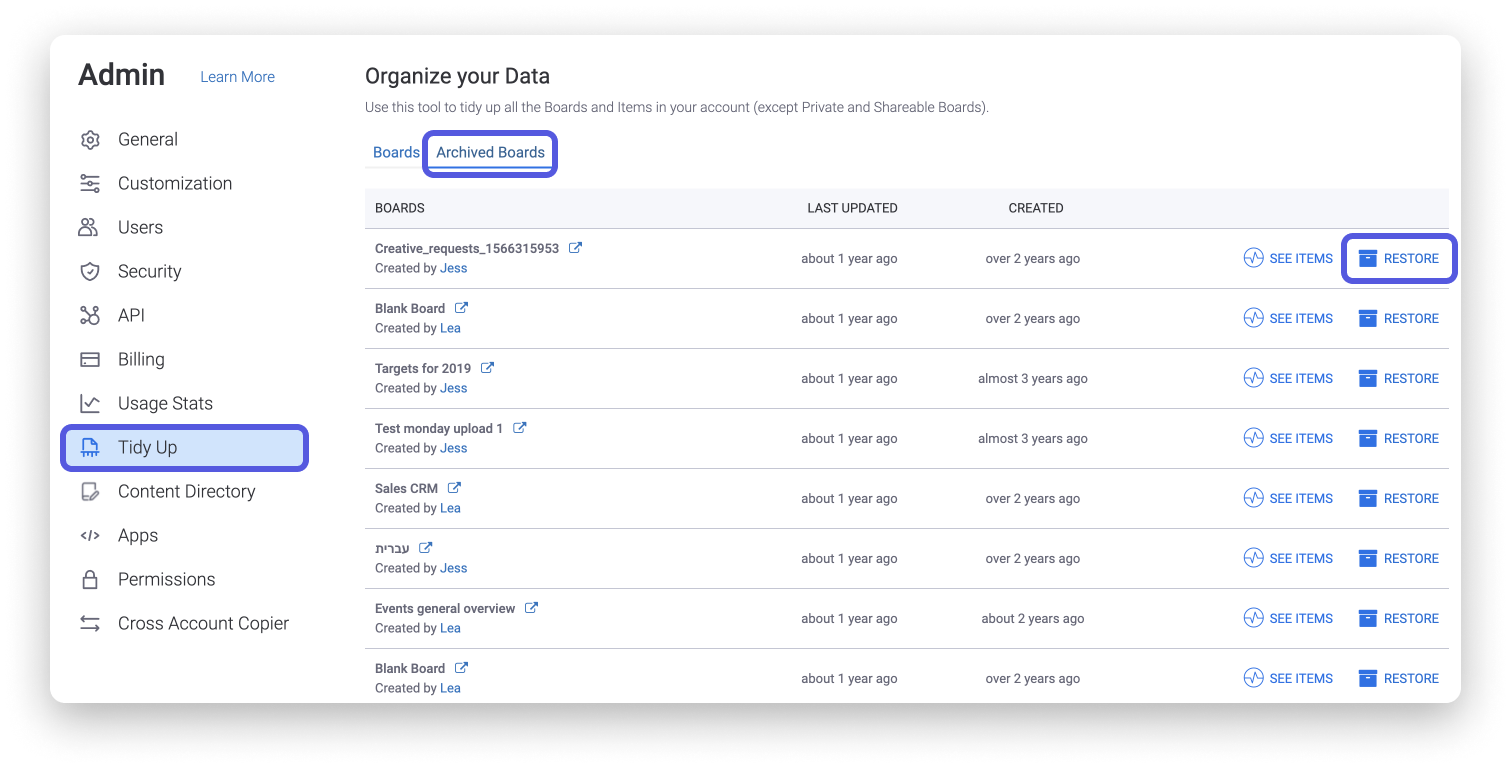 To unarchive a group, item, or subitem, go to the board where the object was originally created. At the top right corner of your board, open the board menu, select "Board settings" and then "Archived history".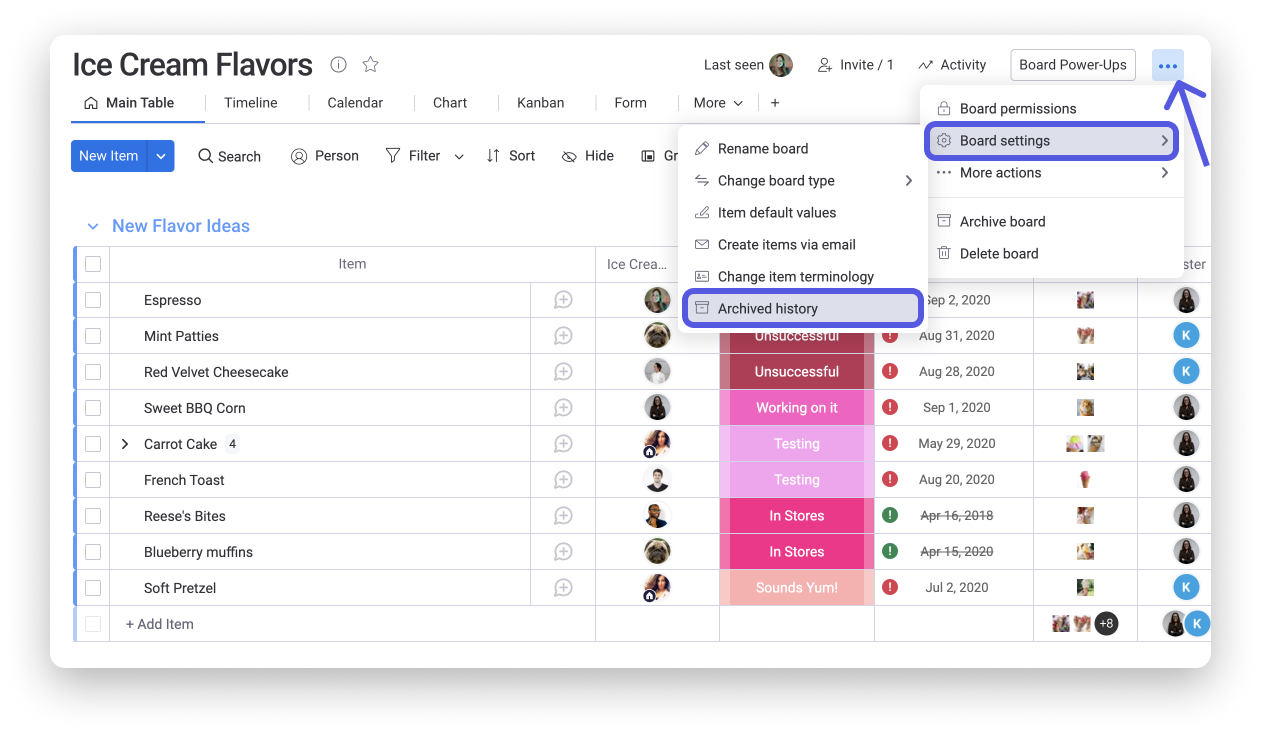 From there you will see all of the items, subitems, and groups archived from this board. You can identify the type of archived data to the left of each row where either "Item", "Subitem" or "Group" is indicated. To unarchive, click "Restore":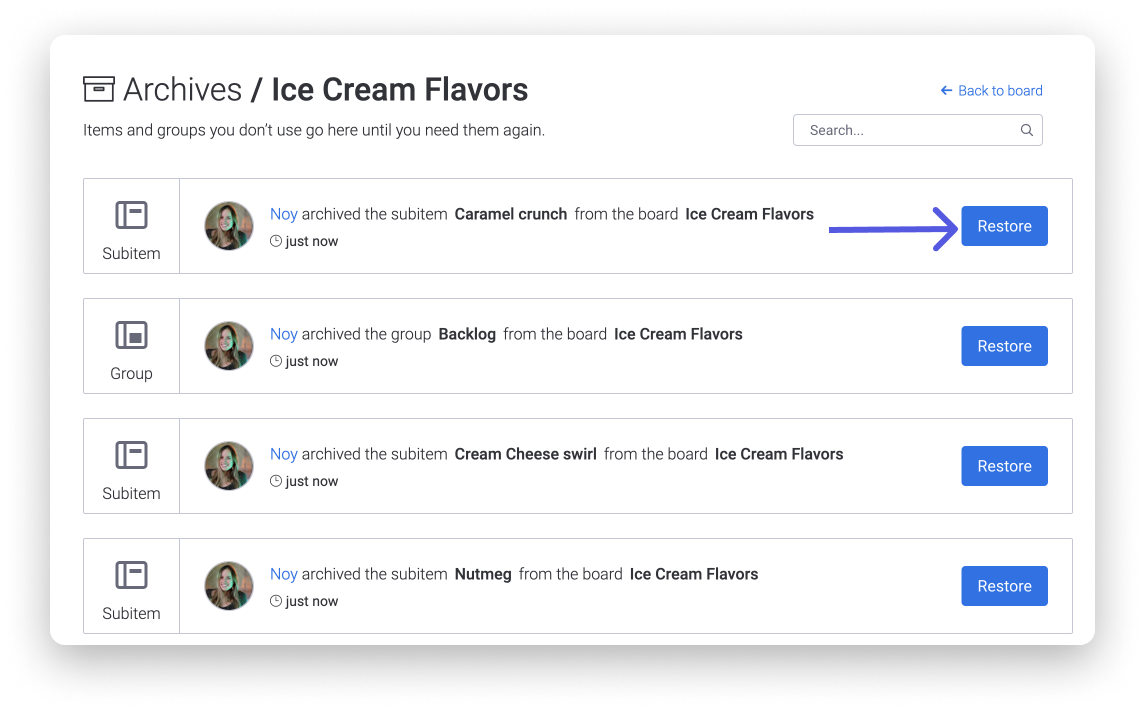 Note:
Any team member who has editing access on the board where an archived group, item, or subitem resides will be able to
unarchive these board's components.
If you don't need to restore the item but just want to take a look at it, you can click on an item in your board's archives to open the item pop-up card: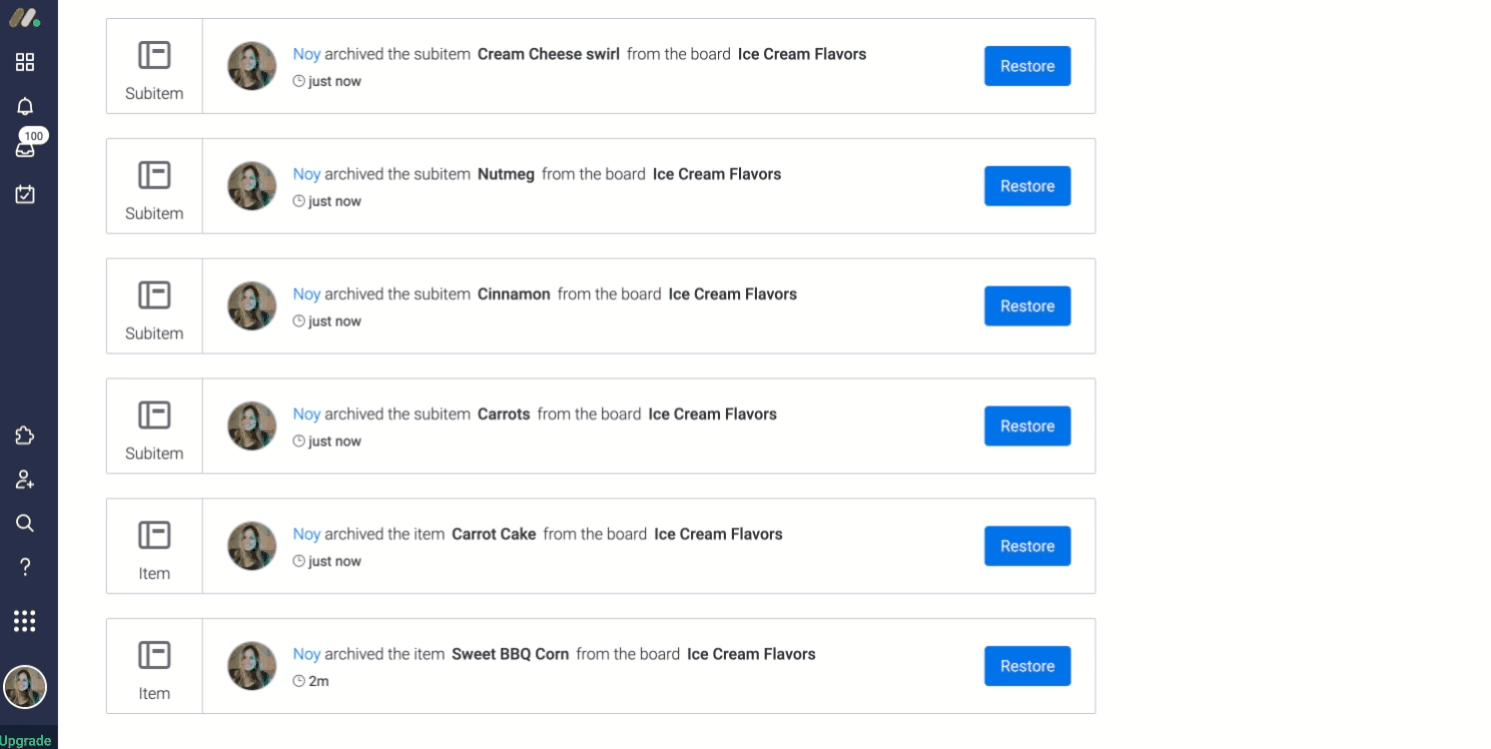 Tip:
If you archived an item or group but you can't remember what board it was created on, you can search for it by name using
Search Everything
. Make sure you click "Search archives" so that your search results will include results from your archives: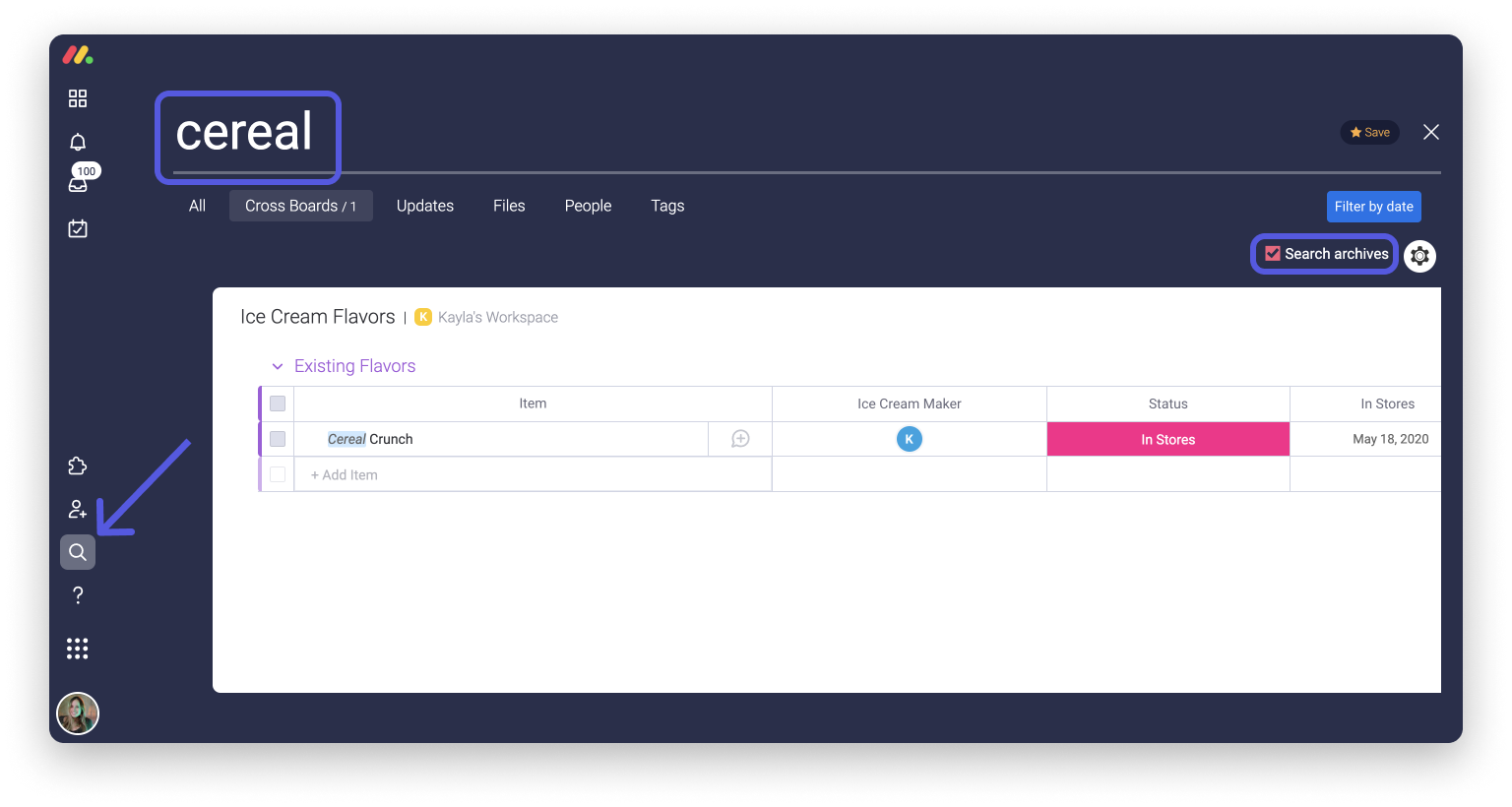 If you have any questions, please reach out to our team by using our contact form. We're available 24/7 and happy to help!