The search everything is just about the greatest search tool you've ever had the pleasure of knowing (well, besides Google of course). But seriously, Search Everything is going to make your time on monday.com a whole lot easier! 🔍
What is the search everything?
The search everything allows you to search for anything across all of your boards. Want to filter which tasks are Stuck across all of your boards? You can! Keen to check how much work your colleague has going on? Search their name! Want to see what you've got to do this week? Search for which items you've been assigned to then filter by date.
Note:
The Search Everything comes with the Standard Plan and above. For more information, please see
our pricing page here.
Search all of my tasks across my account
Let's say you want to look for all the tasks that have been assigned to you for last two weeks.
Type your name in the search everything bar and press enter
On the right of your results, click on "the filter by date" button. A mini timeline will appear with sliders, letting you control the date period you want to filter the results by.
You can even export your search on Excel by clicking on the cogwheel located on the upper right of your screen as below:

Search for specific updates across my account
The search everything can also help you looking for a specific update within your whole account. Type a keyword into the search everything bar. Let's say we are looking for "need help". Make sure to select the option "updates" as below: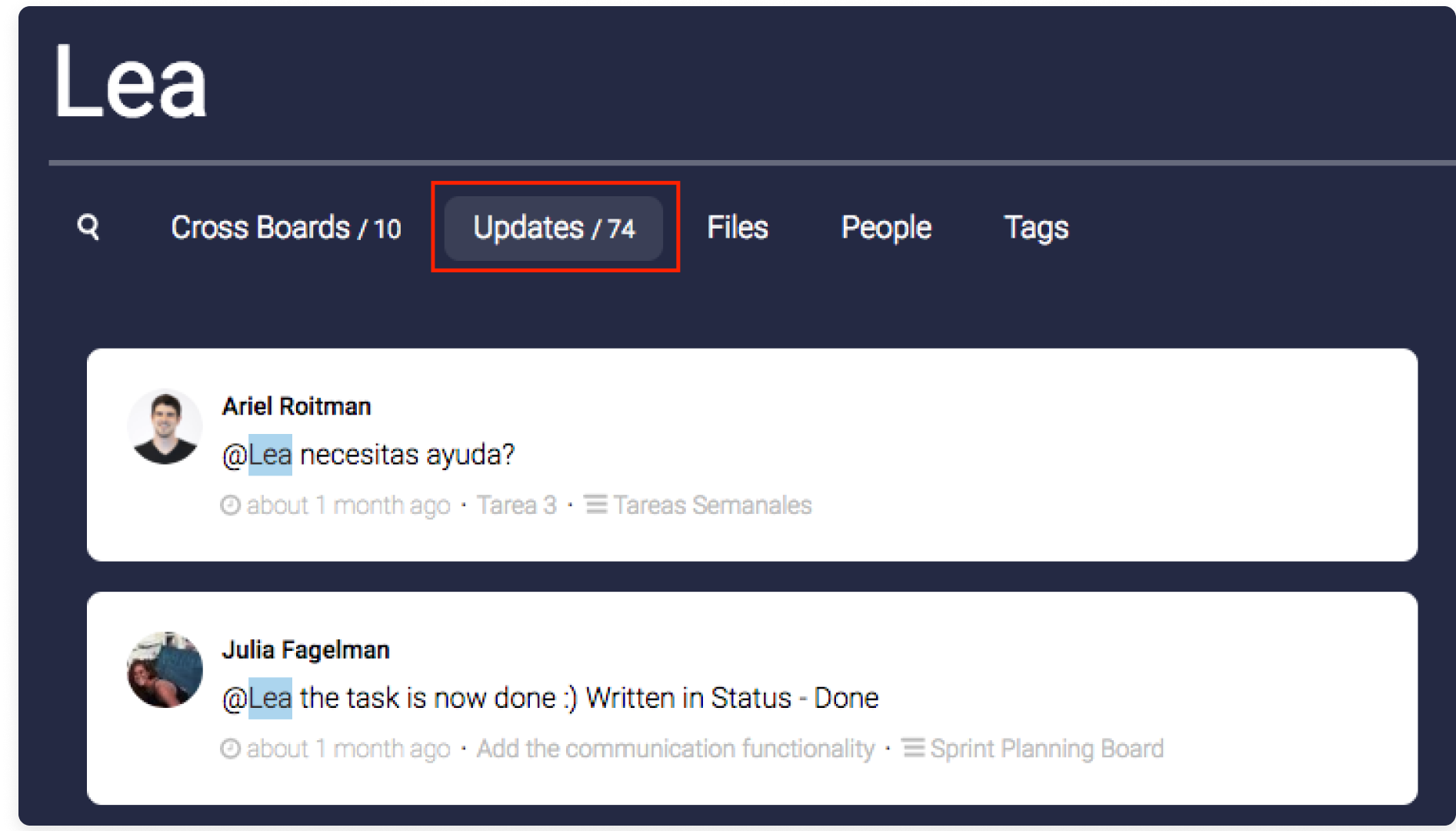 From there, you can apply additional filters located on the right of your screen.
The additional filters will help you to get your result faster. Just try it 😊!
Search for specific files across my account
With the files tab located on your search everything, you can see all files uploaded across your monday.com account. You can also filter for specific files with specific keyword (the keyword only applies to the title of the file and not the content).
You can also apply a filter on the left to see specific files such as image, word, excel...
Search for specific tags across my account
The Tags column allows you to list a number of keywords that will appear next to a hashtag symbol (#) in the Tags column. Thanks to the search everything, you can then run a search of specific item that have these tags. Let's say I want to look for the tag "candies", I can type it in the search everything bar and it will pull out the list of all items containing this tag.

This is a great way to keep track of all tasks related to one same project across your account.
Search for people across my account
Your company is getting bigger? So many new faces you don't know? Trust me, we understand! The search everything is great to look for specific people. Let's say I don't remember who Shahar is, I can type his name in the search everything bar and look for his profile.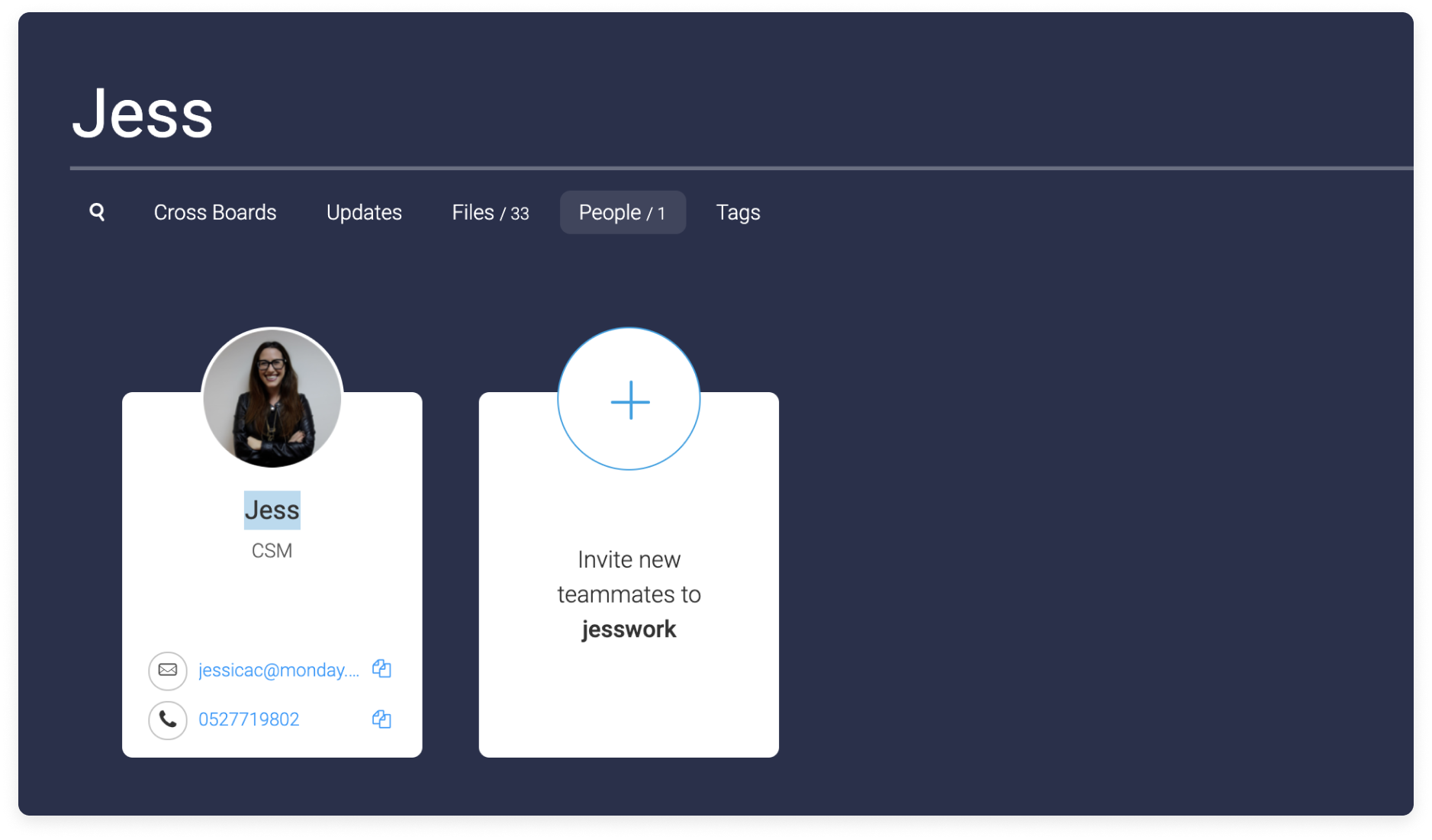 Useful tip
To save a search, meaning time saved in the future, just click the "save" button which appears to the right of your search text. You'll find your saved searches on the main screen when clicking in the Search Everything box.

Use the quick searches to see in one click all tasks assigned to you.
The quick searches also allow you to see all updates you were mentioned and didn't answer to (nobody's perfect 🙃).
Have any questions about this or anything else? Feel free to reach out to our customer success team at [email protected]