Archiving items and groups is a good way to keep your board clean and neat (check this case example right here). The good thing about it is that you can restore these items or groups at anytime if you need to see them. Continue reading to learn more about it 👇🏼
How to archive an item?
To archive an item, follow these easy steps:
Highlight the item you want to remove.
Click the menu button that appears to the left.
And then select Archive.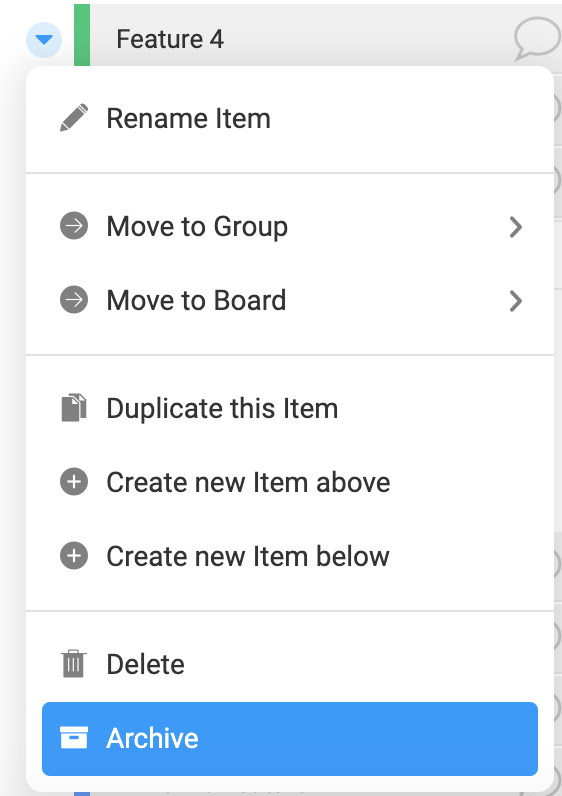 How to archive a group?
To archive a group, follow these easy steps:
Hover your mouse on the group's title you would like to archive
Click the menu button that app
And then select Archive.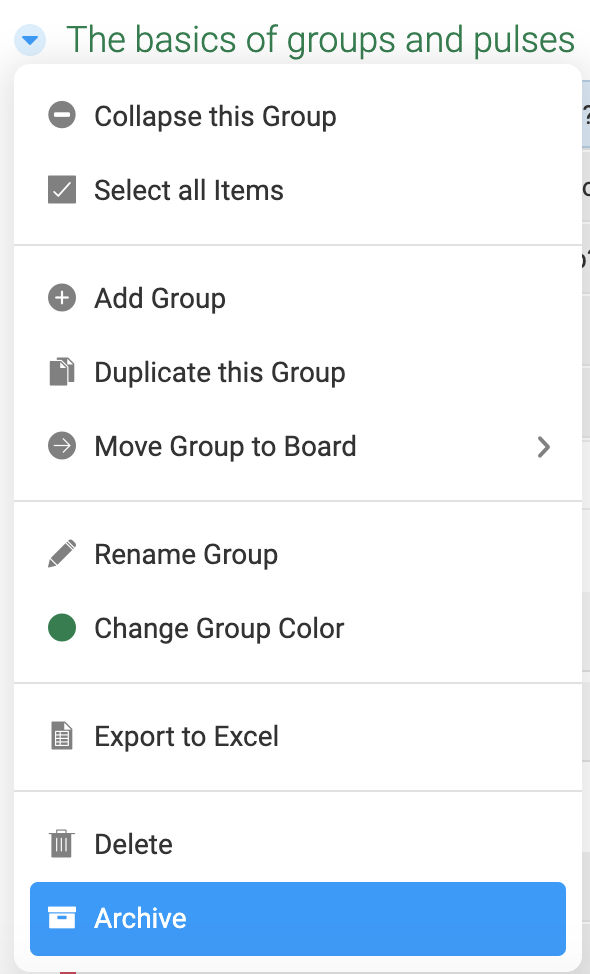 How to archive several items?
If you would like to Archive multiple items at a time simply follow the below:
Hover over the color line of one of the items you'd like to move.
Use the boxes to select the items you'd like to move
As you select items, you will find the count of items with actions at the bottom of the screen.
Select "Archive"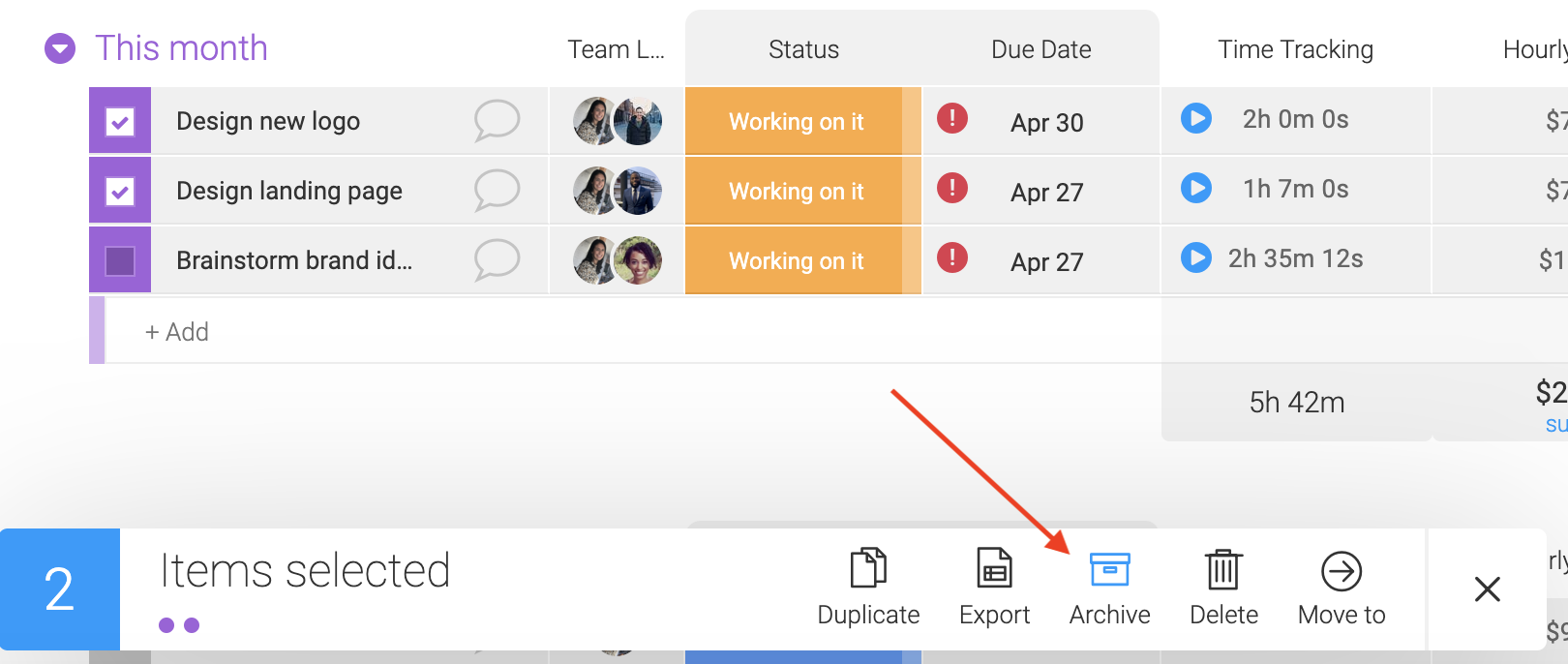 This is called batch actions. Check out this article to see how it works!
How to unarchive an item or group?
You have two ways to unarchive an item/group.
First way
Select the three dots menu on the top right corner of that particular board where you archived the item, and select Board Settings>Archived History.


Here you will see what has been archived in the past, to the right of the page, you will have the option to restore the item or group.
Click Restore!
Second way
In case you don't remember which board the archived item/group belonged to, you can always use the search everything.
Type the name of your item/group in the search everything bar
Make sure to select "search archives" on the right of your screen.
From there, you will see your archived item/group. Click on the board title to get to the board.
Then click on the hamburger menu and select "Archived items/Groups."
Want to see information from that archived item?
You can now look inside your archived items and see the information within it! Simply click on on the archived item to bring up the card view and look at the information within it:
Note:
If you have accidentally deleted an item/group instead of archiving it, you can always find it in your recycle bin.
To learn how to archive or unarchive a board, check out this article.
For any further questions you may have, please contact us at [email protected]. We'd be happy to help!