What are shareable boards?
Shareable Boards are boards that you can share with outside users (guests) such as contractors, clients, freelancers, lawyers, graphic designers, etc. It gives you the ability to collaborate on specific projects with your outside users without giving them access to your full account, making it helpful in keeping track of their progress and yours.
How to create a shareable board?
To create a shareable board, click on the + icon located on the top left of your screen as shown below: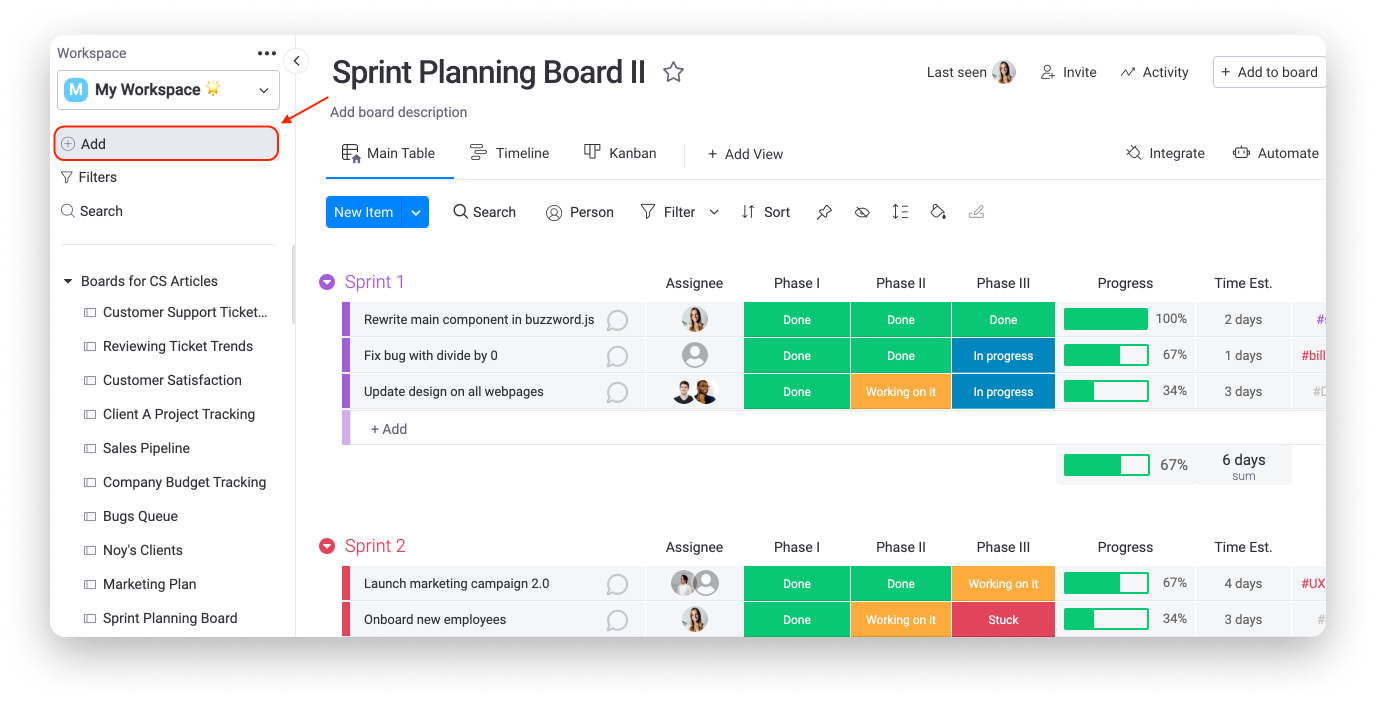 Then, you will be able to choose whether you want your board to be Main, Shareable or Private.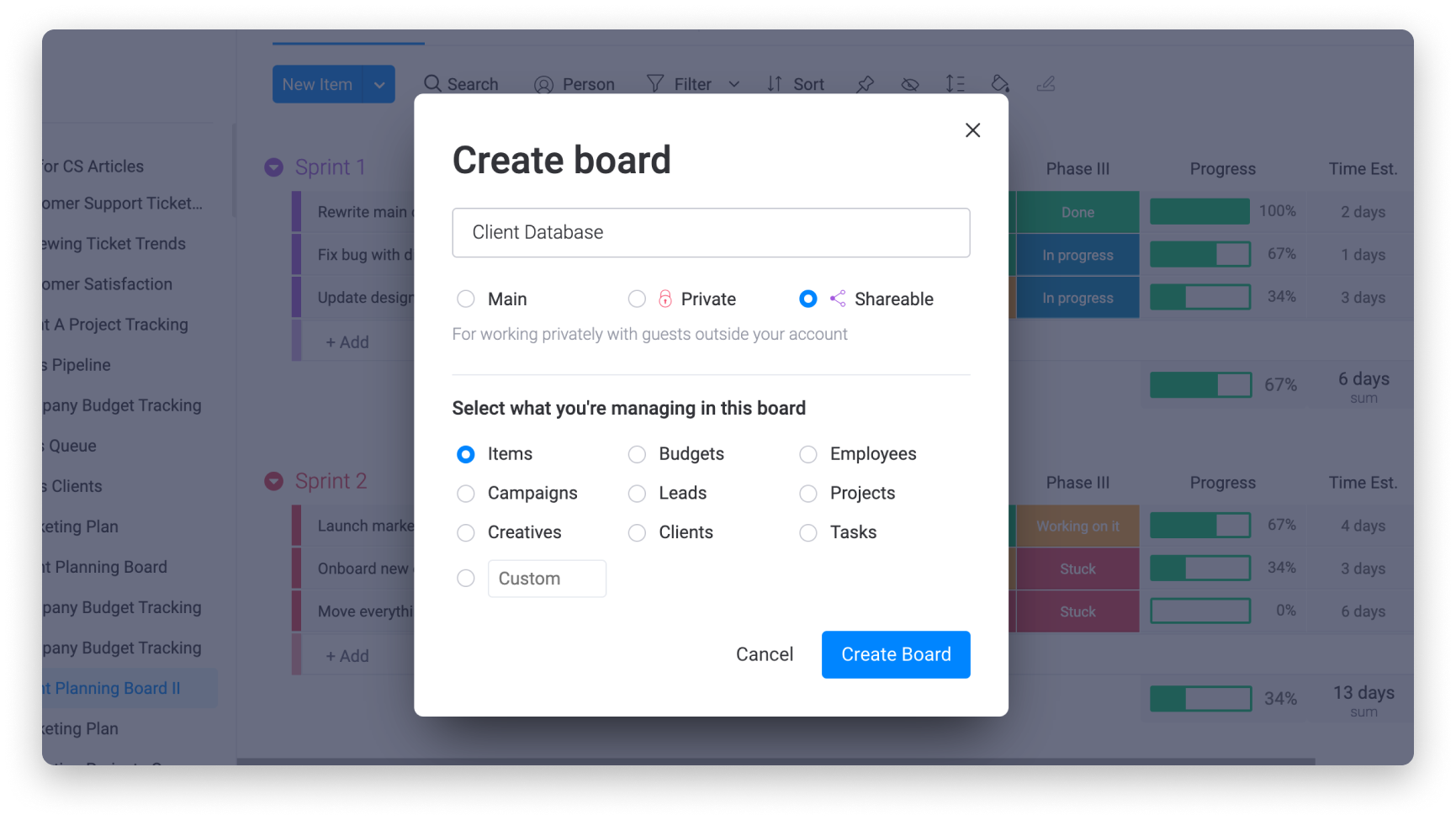 Why are they useful?
Similar to Private Boards, they can only be seen and used by their subscribers, whether those are company members or guests. The idea behind shareable boards is that you have the ability to share projects with guests without allowing access to the full account.
Your guests will only be able to see the shareable boards you are sharing with them and will not see any other boards. Below is an example of what a guest's account may look like: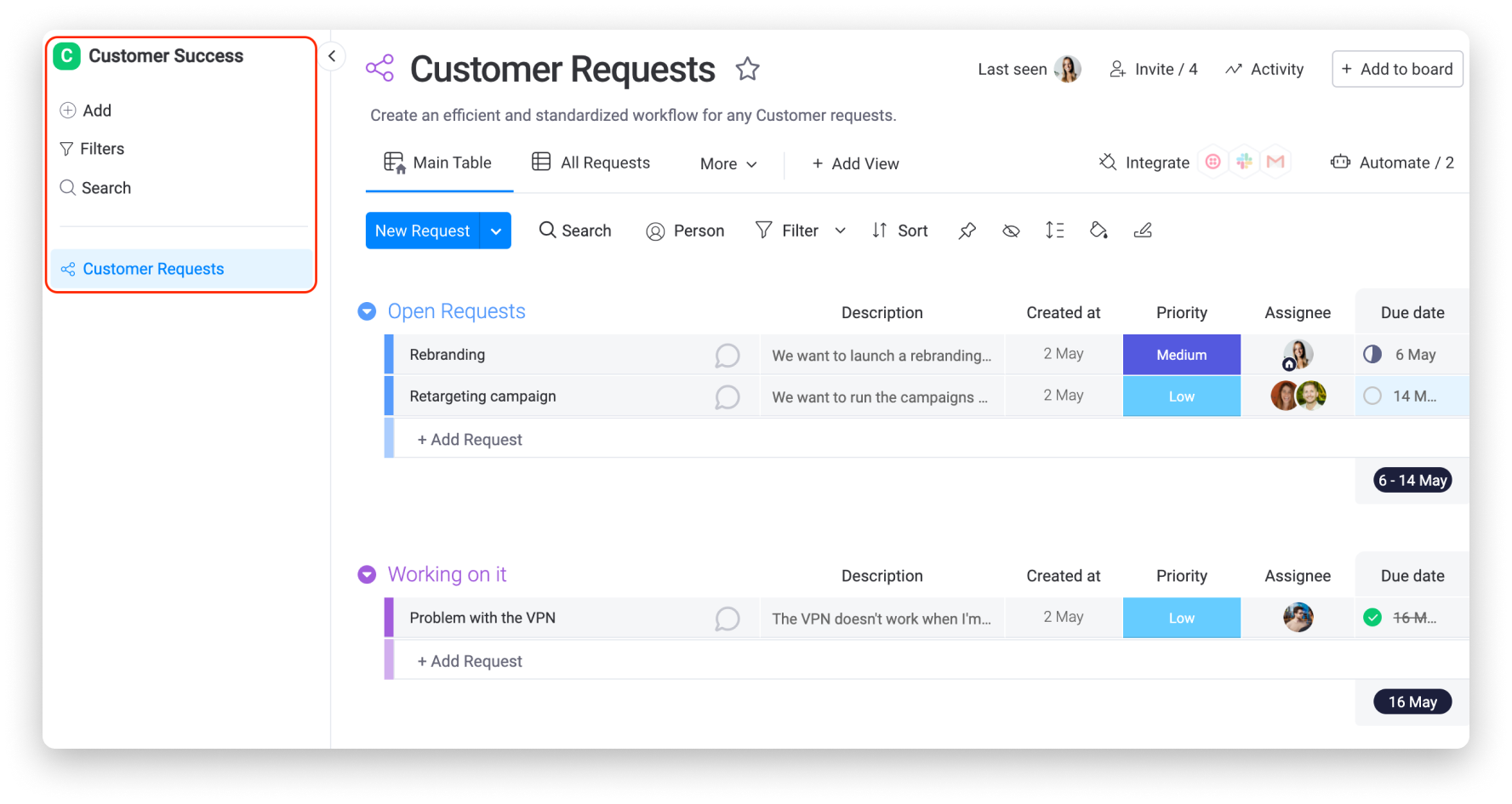 Check out this article to learn more about what your guests can and cannot do on your shareable board.
On which plan are shareable boards included?
Shareable boards can be found in the Standard plan for 4 guests equaling 1 team member.
If you upgrade to the pro plan, you'll receive unlimited of guests. For more information about the guests pricing, check out this article.
Useful Resources
Check out the below articles for more information about guests:
If you have any questions, please reach out to our team by using our contact form. We're available 24/7 and happy to help! 🙂