Opening your board and seeing all your tasks in "done" green is so satisfying! But what should you do with all your "done tasks"? We have a few options for you! 
Option 1: Archive your completed tasks
Once your tasks are completed, you can simply archive them. This will give you better visibility of all the remaining uncompleted tasks. The advantage is, that you can access and restore your archived pulses at any point. To learn how to unarchive a pulse click right here.
Option 2: Create a group for your completed tasks
This is our preferred option at monday.com! For each board, we have a group named "completed tasks". Every time a task is marked "done", we drag it into this group. You can then collapse the group for a better overview of the remaining tasks to complete.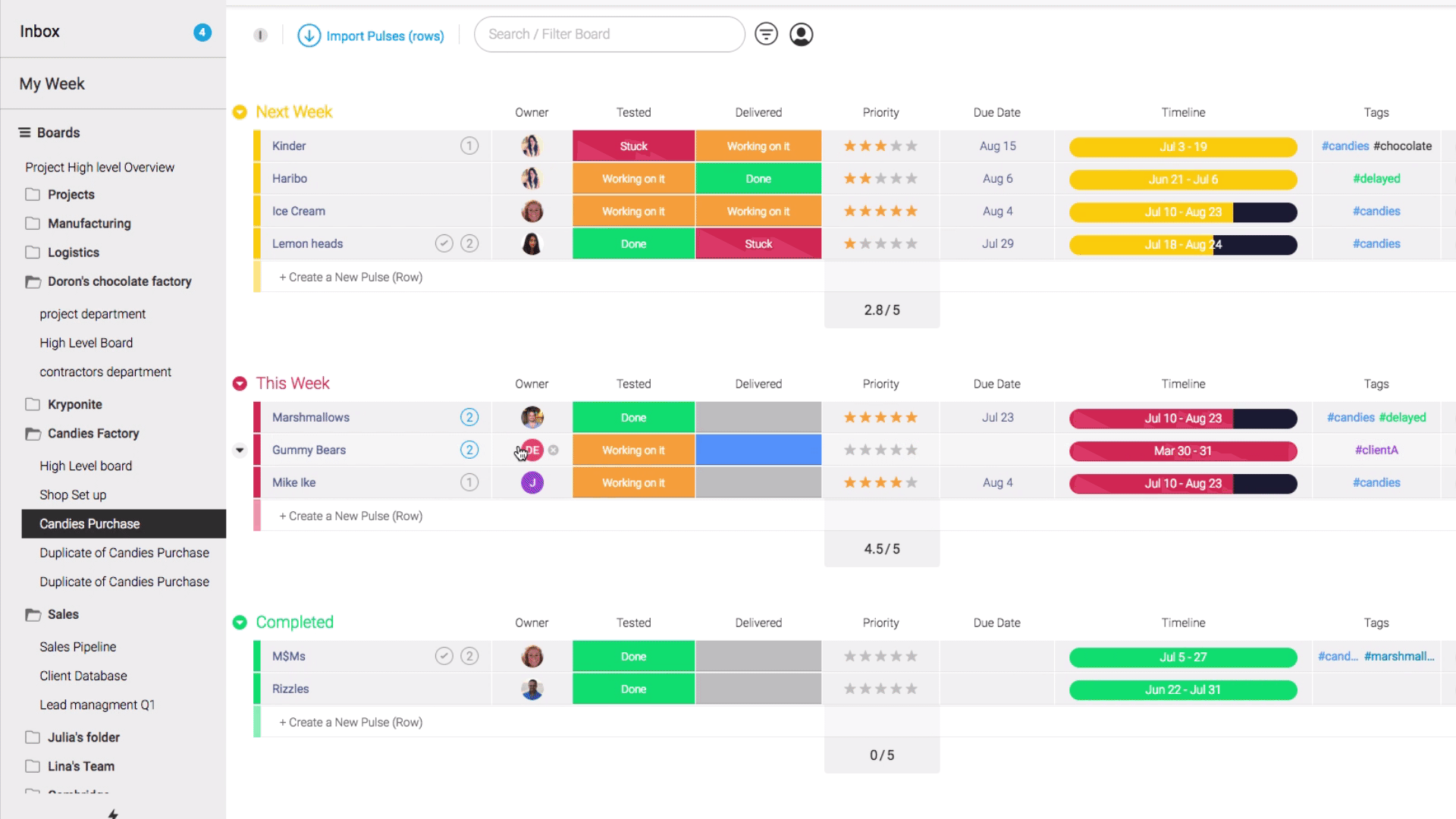 Option 3: Automatically archive "done" tasks with Integromat
Using Integromat, you can set up an automation that archives your "done" tasks on a regular schedule. Check out this article to learn how. 
If you have any additional questions please don't hesitate to reach out to our customer success team right here.