You have four different ways to add files and documents to an item on your boards: in the updates section, in the Info Boxes, in the status box as well as in the file column. To learn more about each option, read on.
Updates section
Open up any item and inside you will see the Updates section as below: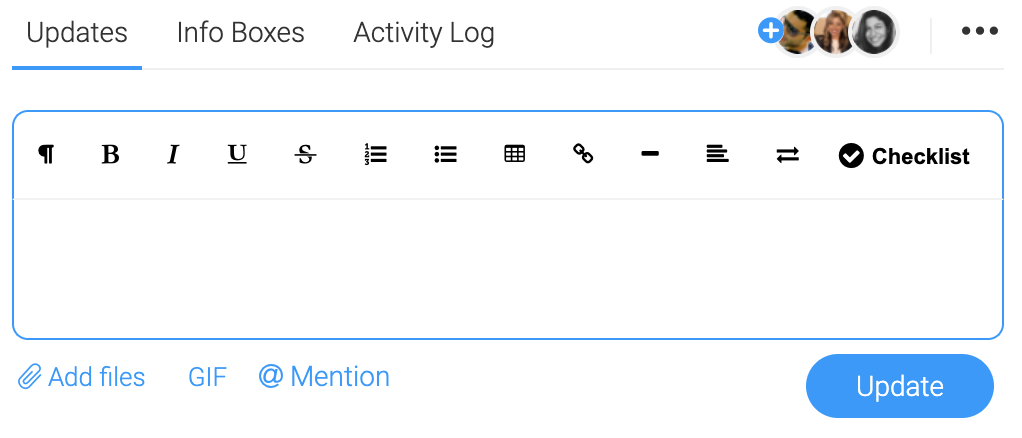 Select Add files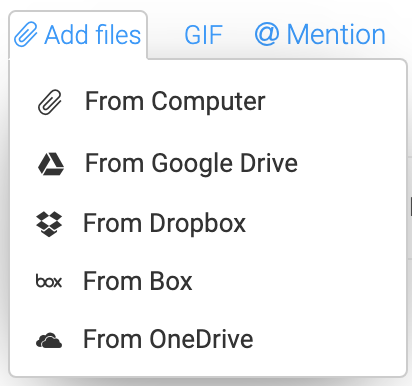 Select the file you would like to upload from either your computer, your Google Drive, your Dropbox, Box.com or One Drive.
How to delete or edit a file?
In case you made a mistake and would like to delete and/or edit the post, please select the arrow on the right of the update and select Delete Post or Edit Post to change the image inside the post.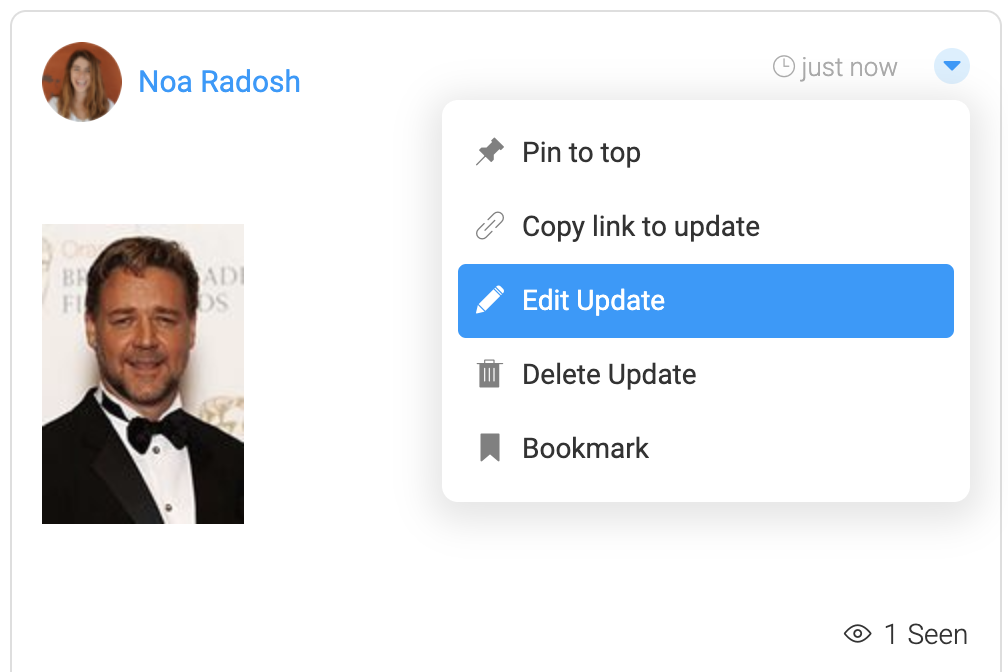 Note:
Your updates and files will continue to move down your page as you add new ones into your feed. If you would like to keep some updates always at the top, you can pin your update. Check out
our article here
on how to do that!
Info Boxes



Another way to add files to your items is with Info Boxes:
Add a file into the Info Box which appears right next to the Updates tab in Updates Section:

To delete this file, please select the small arrow on the left of the file name to expand the file, and you have the option to delete it just underneath: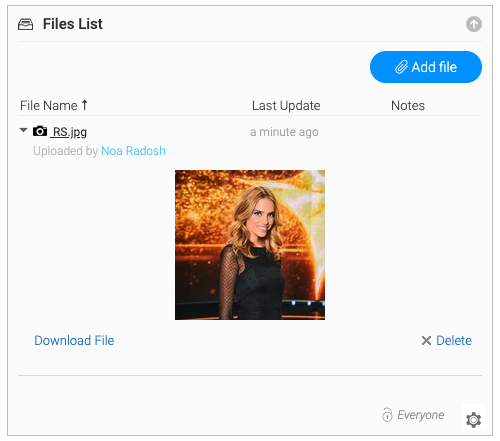 Status box
If you'd like to add an attachment to a status box on the board, please do the following:
1. Click the + sign that appears on the right hand corner of any status
2. Click on Add attachments and you'll see a drop down menu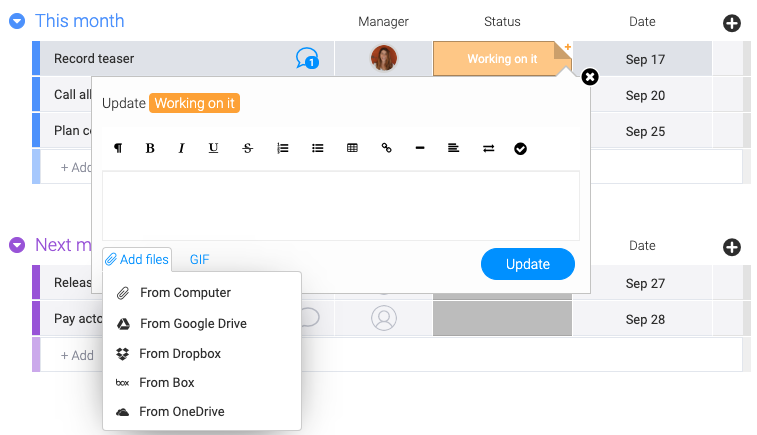 3. Add the attachment and you can see it at a glance if you scroll over it.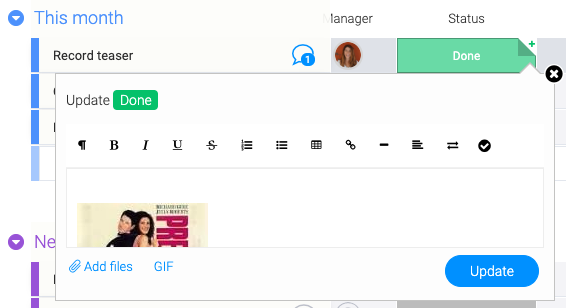 The snapshot of your status will also appear inside the pulse as seen below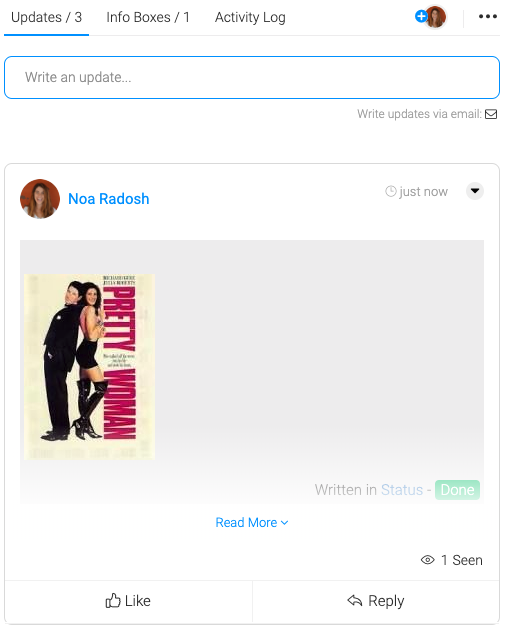 The file column
The file column allows you to add files within your board. To learn more about this column, check out this article right here.
Simply click inside the cell and add your file. You can add files from your desktop, Google Drive, Dropbox, Box.com or One Drive.

Once your file added, it will look like this:
You can also make comments and communicate on the document itself with the help of the annotation feature. To make comments, simply click on the file and then, click on either "Add".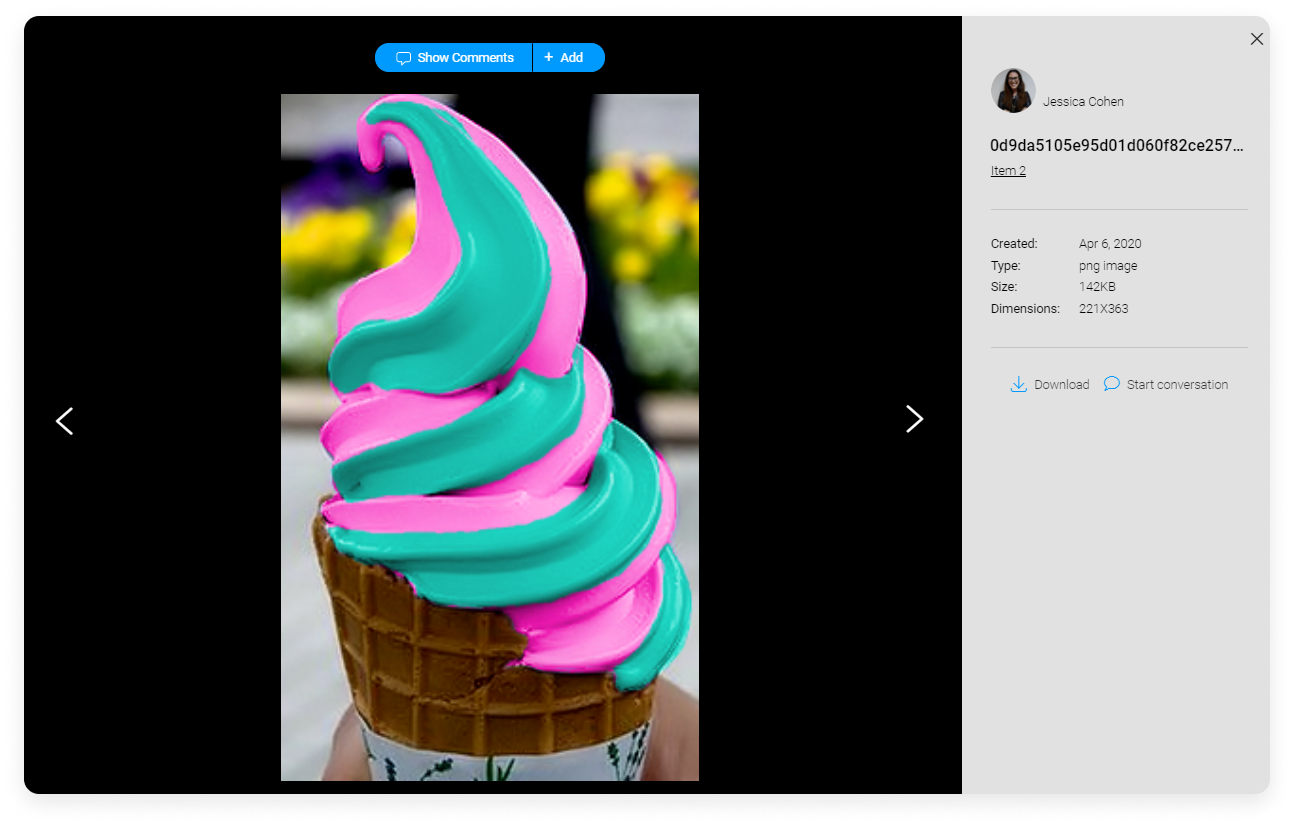 From there, you'll be able to see comments previously added by your team members, and add your own, without needing to leave your board. This will help keep things organized, manageable and in context!
The file view
You can view and access all the files stored in your board in the Files View.
Open the Views Center section, just next to the board's Activity Log: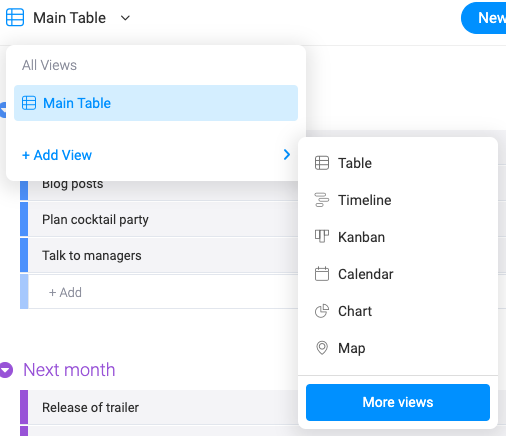 When you open the Boards Views, select the Files View: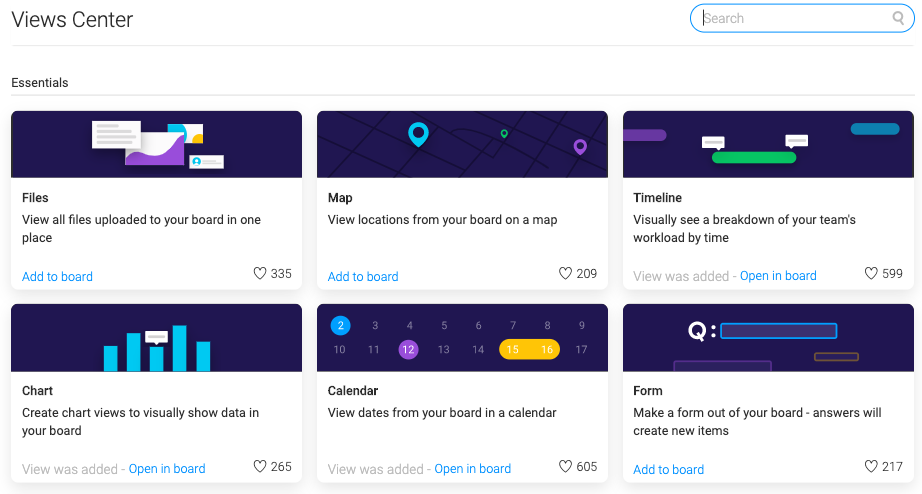 A Files view will open up, showing you all the files that have been uploaded to that board:

You can choose to view your files as a List:
Files permissions
Currently, anyone that has access to your board will be able to download the files or edit them. If you would like your files to remain restricted, you can add them in the file column. Once added, you can set up board permissions allowing only owners of the boards to edit the board. Check out this article to learn more about it.
Limitations
500mb is the maximum file size in each pulse. If you're finding that files you'd like to upload are bigger than that, you can create a zip file and upload that instead or upload from Google Drive, Dropbox, Box.com or One Drive.
We currently do not support HTML files. The best way to handle this would be to zip it and then upload it.
If you and your team plan on making lots of edits on your file, you might want to consider copy and pasting a link from either Dropbox, Google Drive Box or One Drive so this way you won't have to continuously re-upload the latest version of your document.
If you have any questions further questions, please feel free to reach out to our customer success team right here. We are available 24/7 and happy to assist :)
Link Previews
Admins of the account are now able to enable or disable link previews in your Updates section. You can read how to do it in this article :)
More Assistance
If you need help building custom integrations, we also have an option for paid assistance through our network of certified monday.com partners. If you're interested, please fill out this form and someone will be in touch shortly!
And if you have any questions about this or anything else in this article, feel free to reach out to us at customer success at [email protected]