Manage your clients and their lifecycle efficiently and openly with the rest of your team!
The platform was created for companies and people to work together, collaborate, create transparency and visibility; most importantly it is endlessly customizable. With that, you can easily customize monday.com as a CRM.
With monday.com you can build sales pipelines and use our bright and colorful status columns to visually present the status of ongoing leads, create interval boards to ensure you and your team are up to date on the life cycle of every client, keep all of your client information in one centralized place and much more.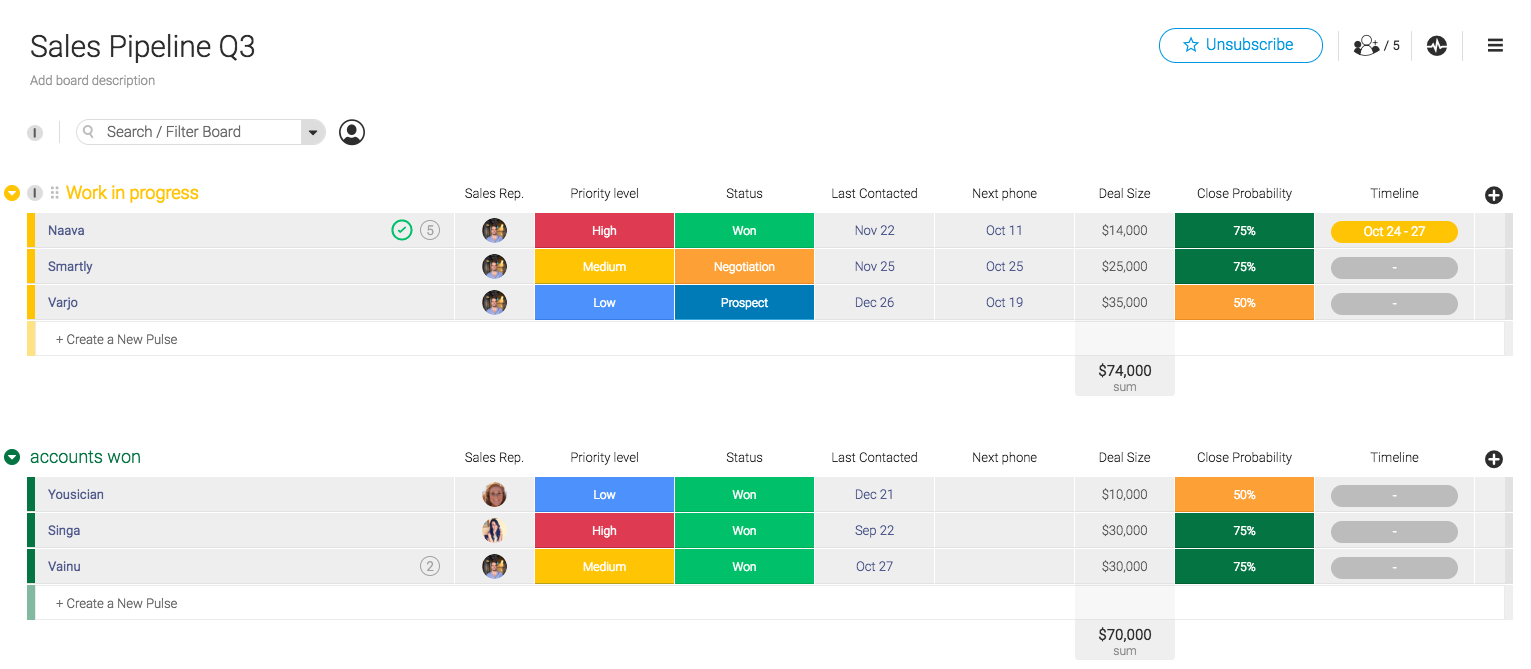 You can also manage particular accounts in one board. Here you can view the sales person associated to the account, their plan types, view the MRR, number of users and much more!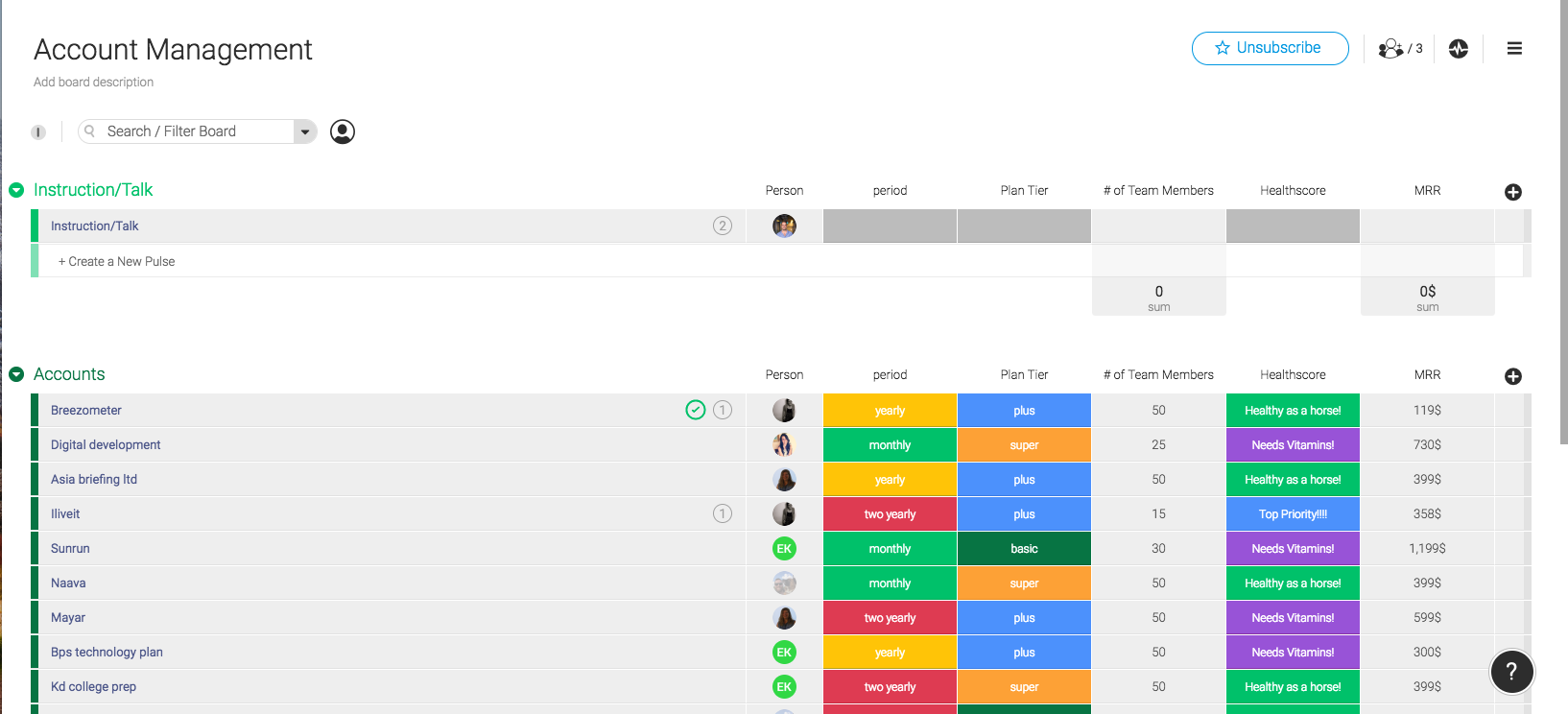 Create a Lead Management or Contacts board to manage all your clients' contact information!  You can then link this board to the Sales Pipeline when needing to quickly access contact information!