Do you have certain boards and dashboards that are critical to your workflow? Have loads of other boards that are still important to you but you find rather distracting?
That's exactly why we've added Favorites. With this setting, you are able to select your preferred and most used boards and have them appear at the top of your workspaces list for quick, easy access! So useful to prioritize and stay focused on what's at hand.
How it works
This section will sit at the top of your workspaces list on the left side of your account with a star icon⭐. It will appear only when your workspaces list is expanded.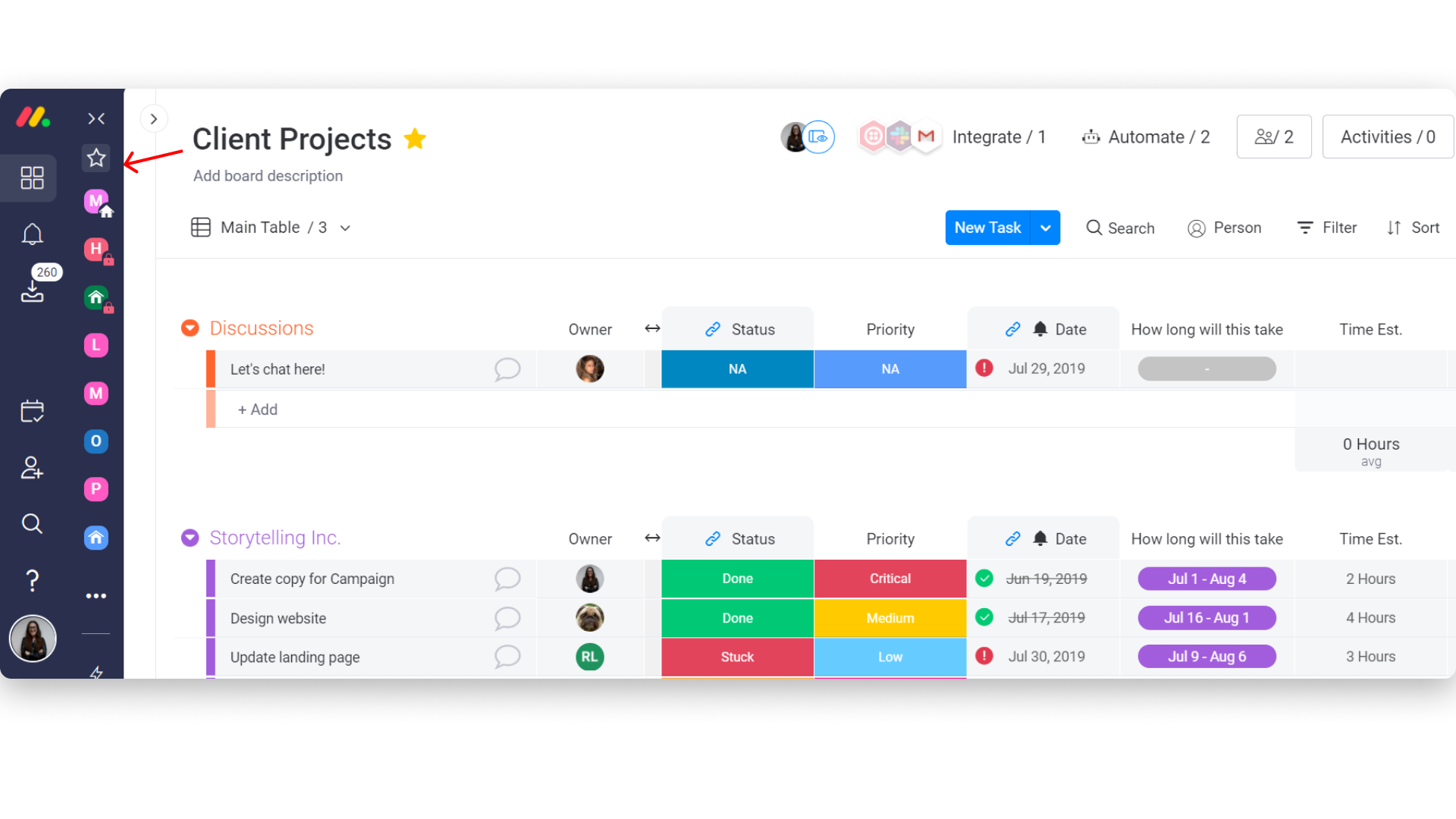 After clicking on the star icon, a panel with all your Favorite boards will open up to the right, as can be seen below: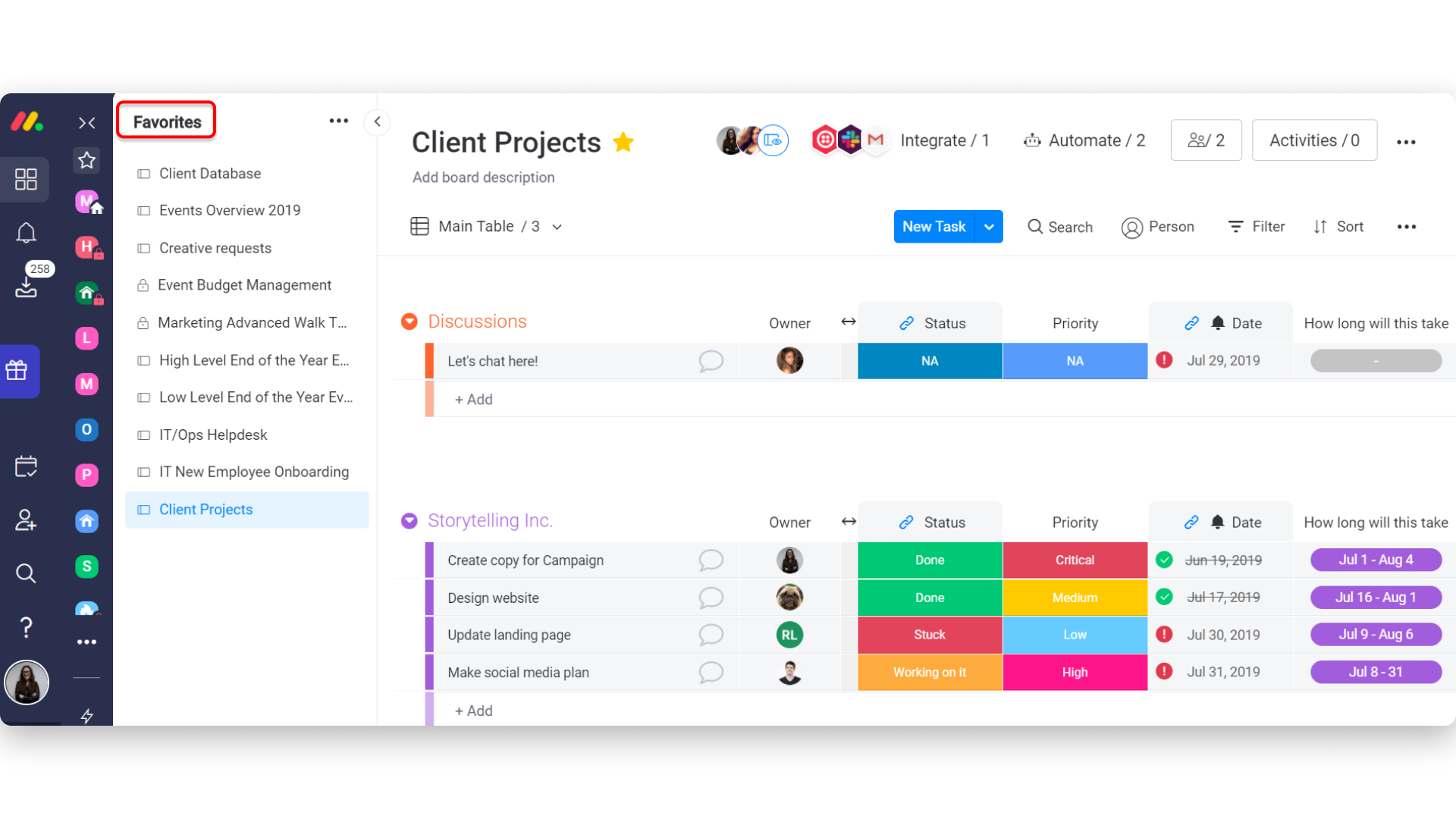 Adding a board to your favorites
To add a board to your favorites, you have three options.
Simply hover your mouse next to the board name. Then, click on the star symbol that appears. When the grey star turns yellow, it is indication that the board has been added to Favorites.
Right click on the name of the board in your board list. Then click on "add to favorites"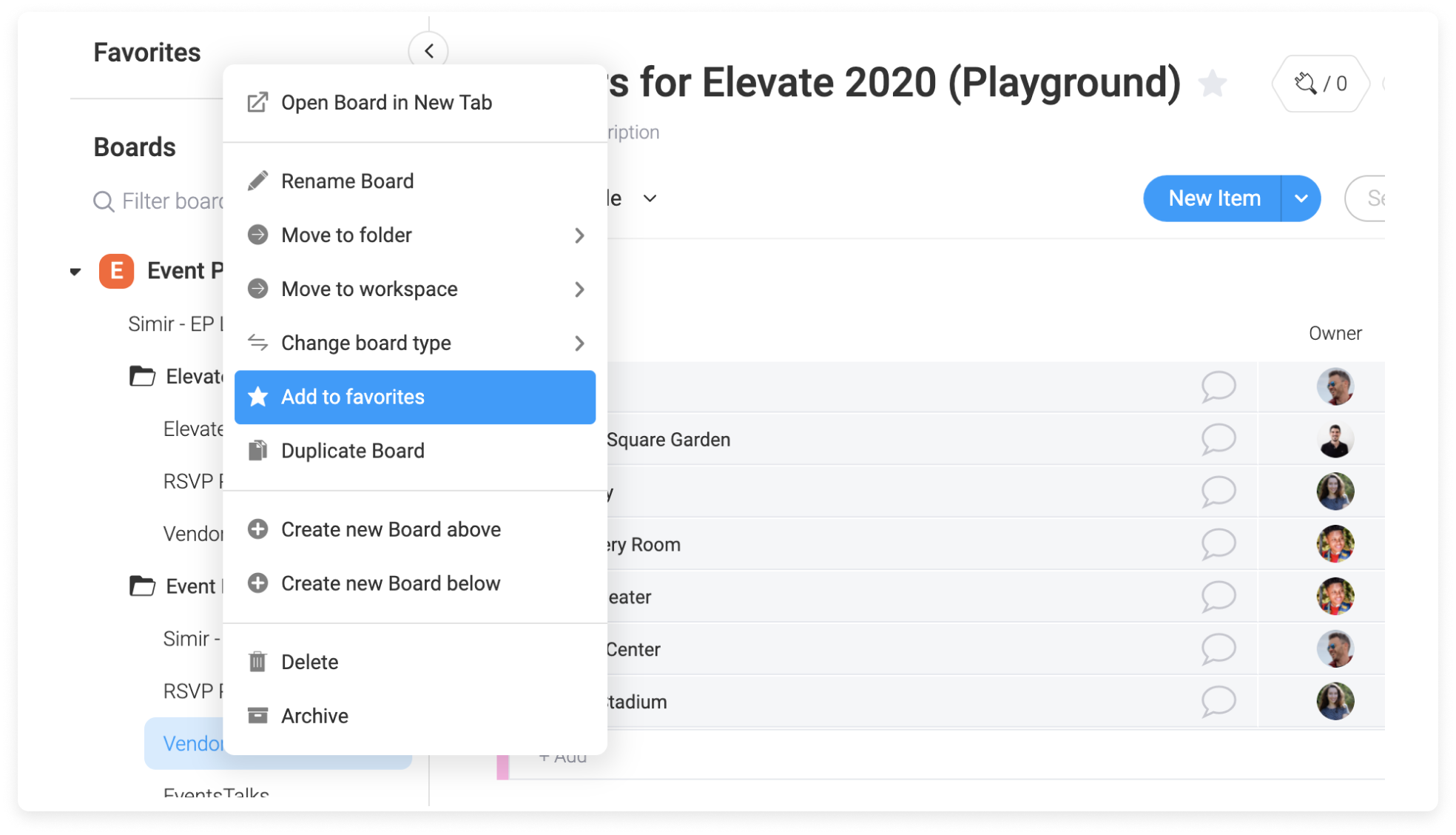 Hover over the board name on the boards list, click on the 3-dot-menu, then click on "Add to favorites".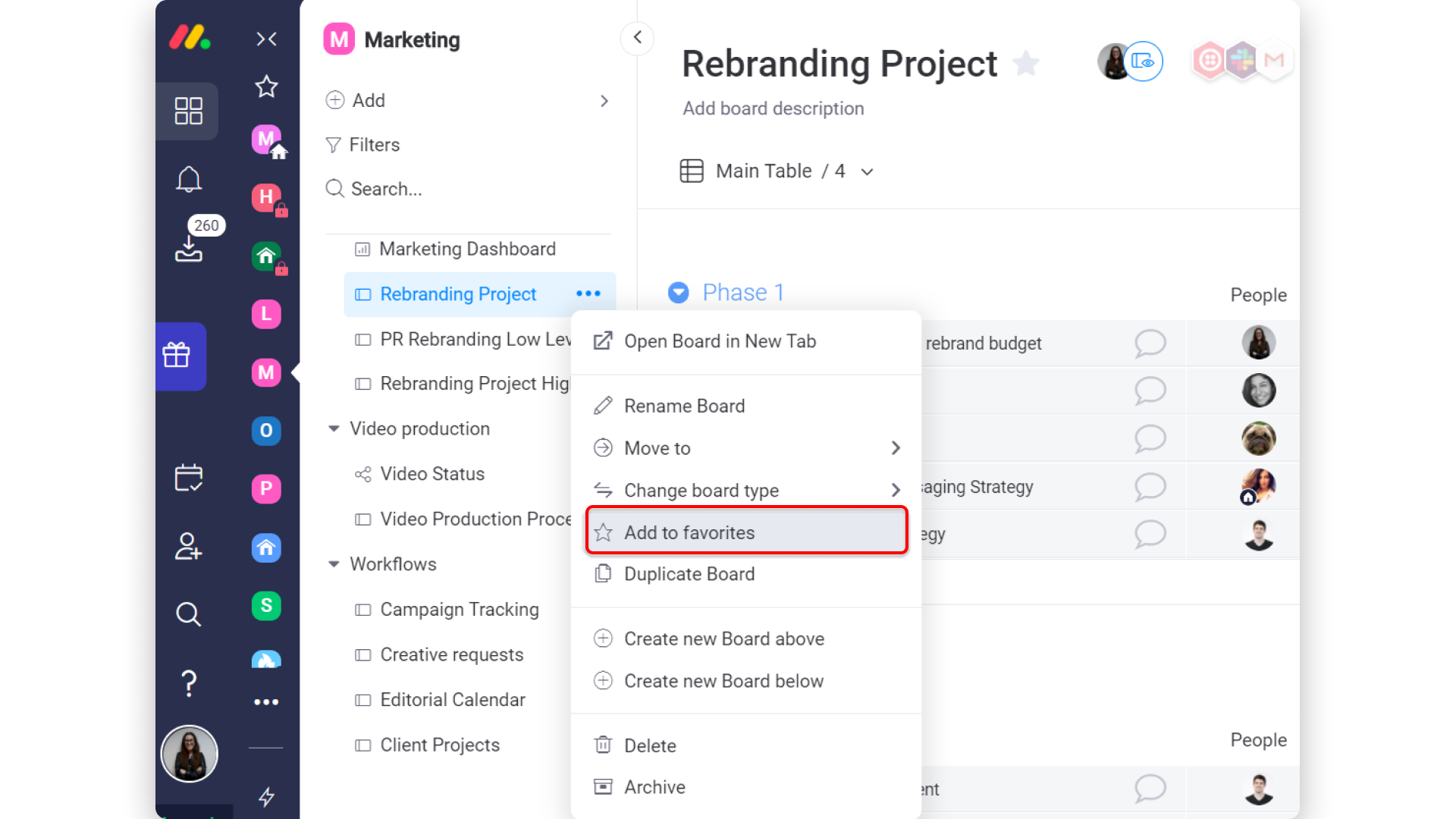 Adding a dashboard to your favorites
Adding Dashboards to your Favorites can be done from within the Dashboard, by clicking on the 3-dot-menu on the top right corner: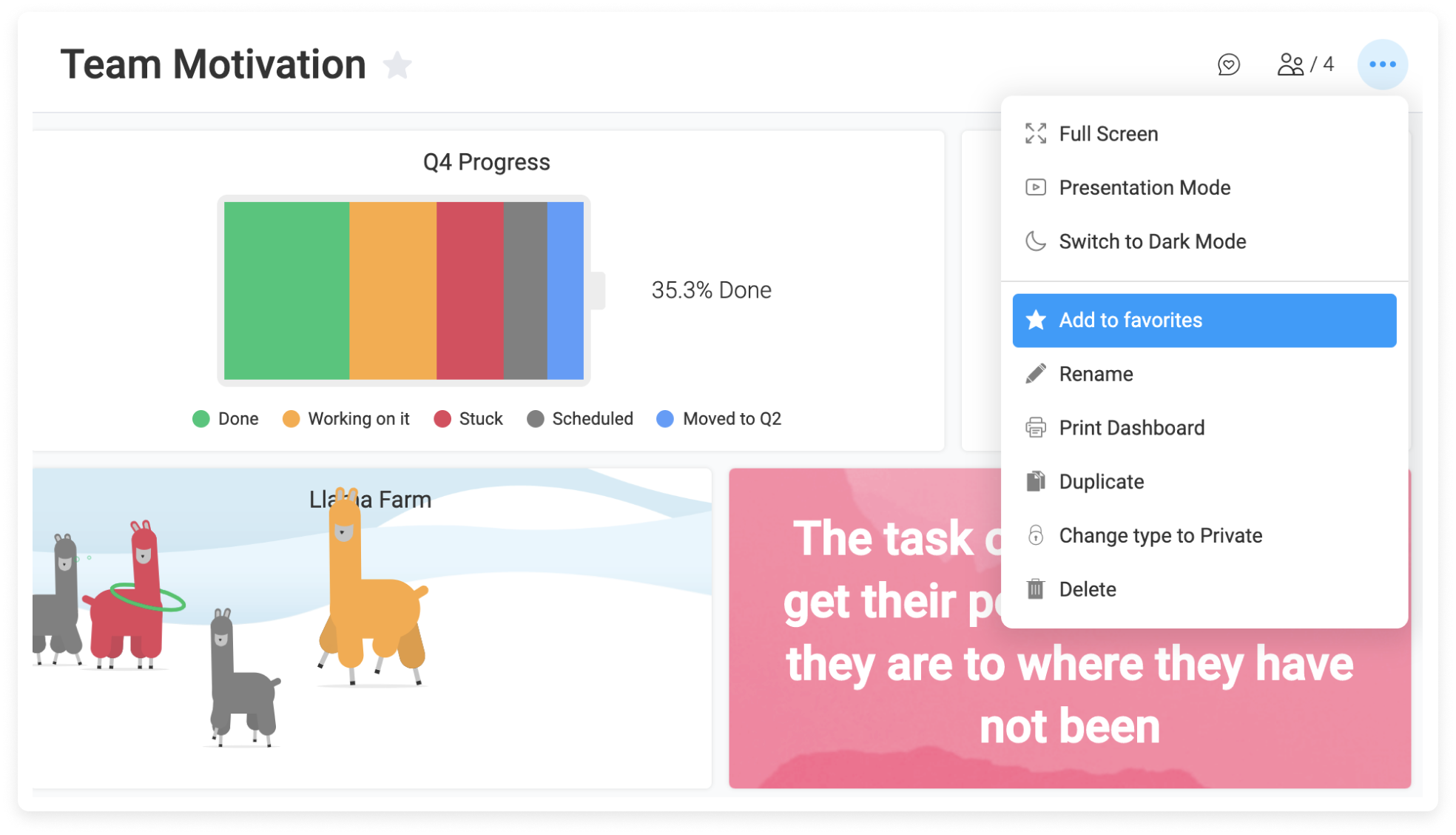 Tip: Collapse your workspaces list to work solely from your Favorites and be more productive than ever!
If you have any questions, please reach out to our team by using our contact form. We're available 24/7 and happy to help!