Account permissions allow you to control who can do what on your account. This type of permission allows you to easily manage who can use certain features. Other types of permissions we offer include:
Board permissions
Column permissions
Workspace permissions
and Dashboard Permissions
Read more about these in the Permissions on monday.com article. If you're interested in learning more about managing your users, check out the How to Manage Users on Your Account article.
This article covers how to set up account permissions. Keep reading to learn more! 👇
Where to find account permissions
In order to set up permissions, you need to be an admin of the account. Click on your avatar located at the bottom right of the screen and select admin as below: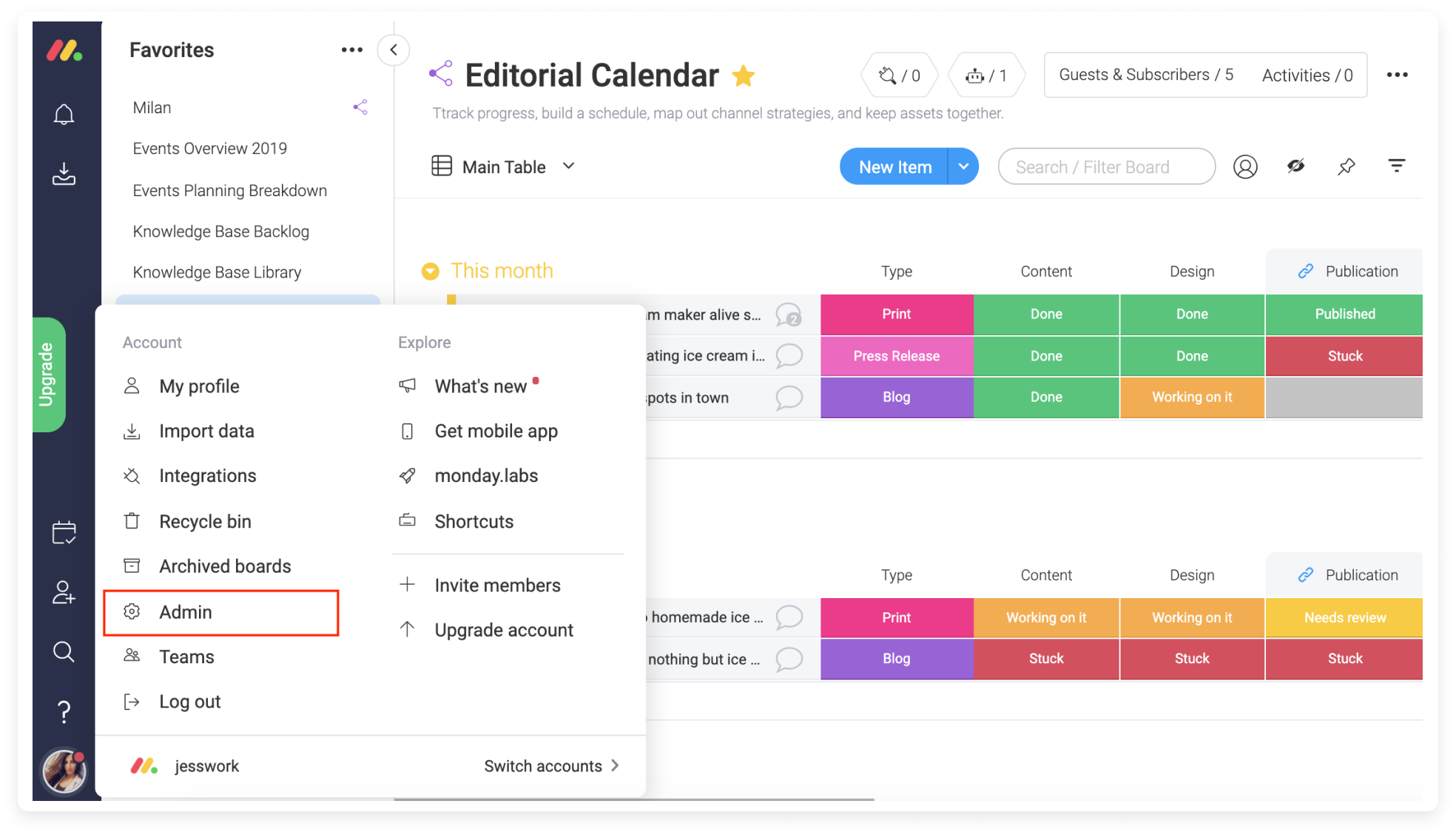 Once in the admin section, select "Permissions" from the left-hand menu as seen below: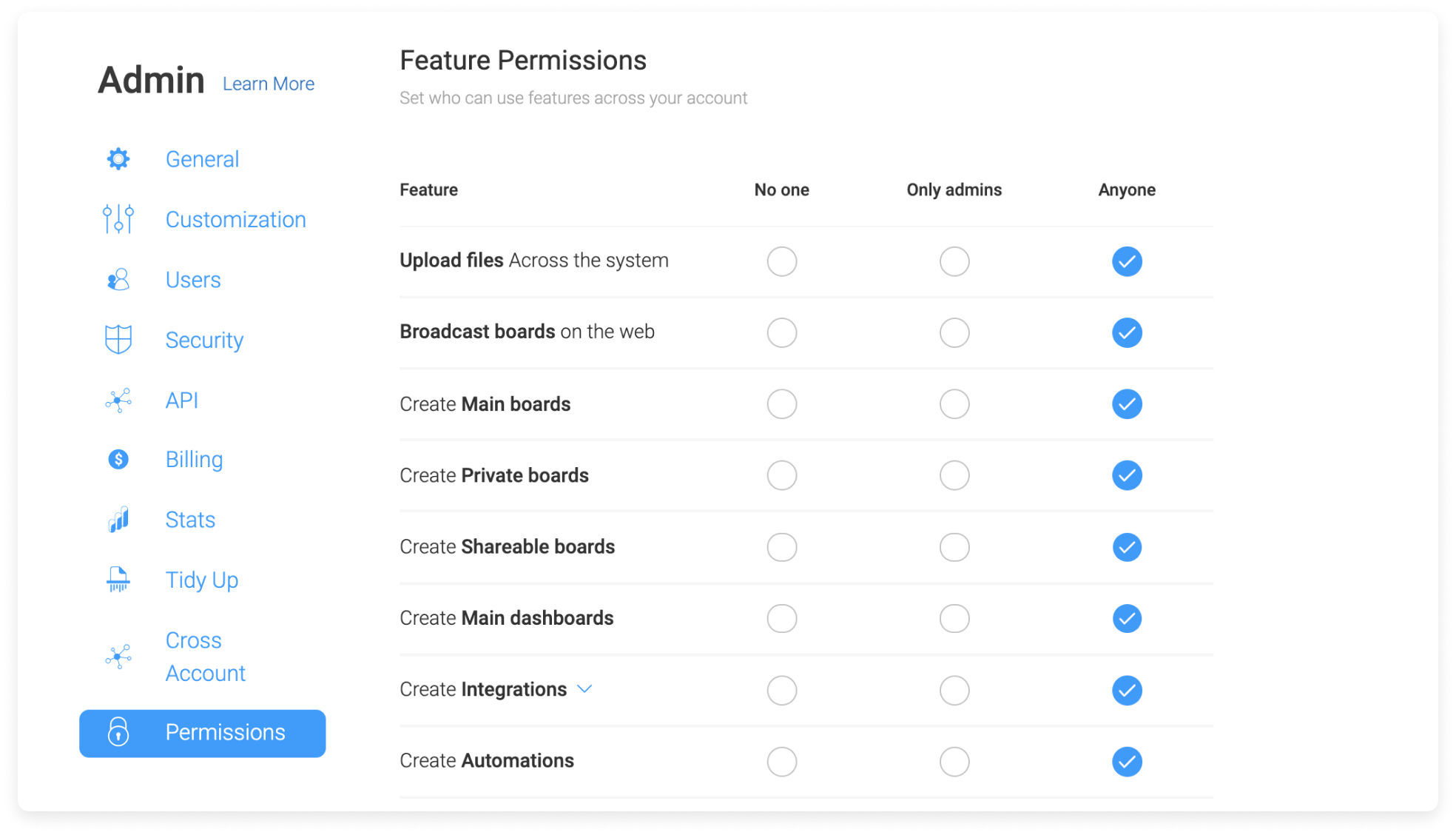 From there, you will be able to select who can use certain features on your account: No one, Only admins, or Anyone.
Permissions you can set on your account
You can choose who has the ability to do the following:
Upload files
Broadcast boards
Create main/shareable/private boards
Create main/shareable/private workdocs
Create main dashboards
Add/remove members from teams
Create integrations
Create automations
Upload profile picture
Generate API tokens
Create workspaces
@mention or subscribe all users on the account to an update or board
Export

boards, activity log, search results, and updates to Excel
We are planning to release more advanced account permissions in the future so stay tuned! 😊
If you have any questions, please reach out to our team by using our contact form. We're available 24/7 and happy to help!