The link to item column allows you to easily link a column to the items of another board. Keep reading to learn how it works! 👇
How to add it?
To add it, click on the + icon located on the top right of your board and select "more columns".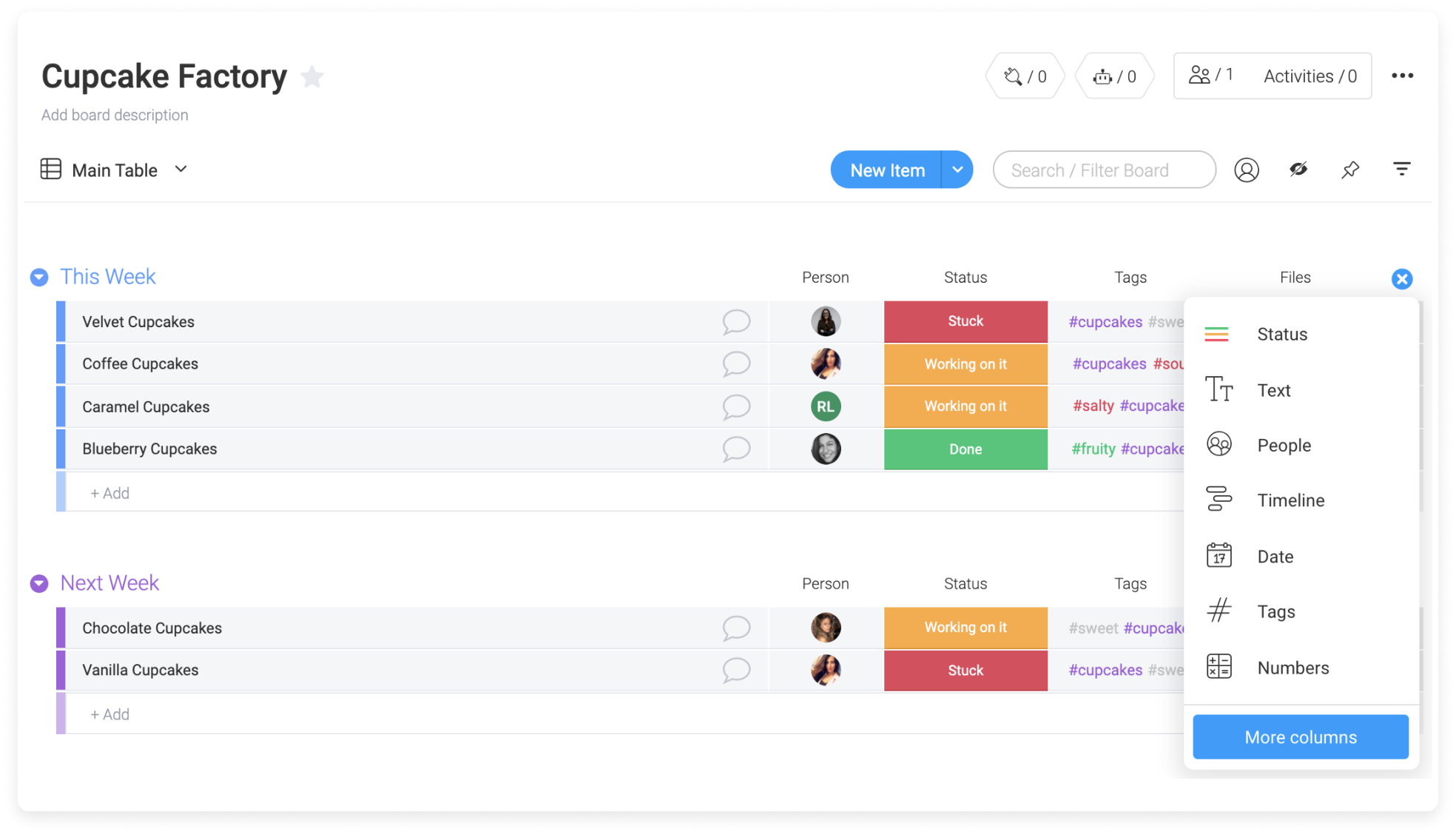 Once in the center, select the option "Link to item" as in the screenshot below:
How does it work?
Step 1
Click on any of the cells and click on "choose a board to connect" as below:
Step 2
Pick the board you would like to connect with your column. In my example, I want to connect the board "cupcakes" with the board "clients".
Step 3
Once connected, clicking inside any cell in the column will reveal the items from the other board (clients's board). Pick the item(s) you want to connect to from the other board. For example, I want to connect the Velvet Cupcake to Client 1 and Client 2.
If you do not wish to link multiple or want to prevent the option, you can adjust the settings by changing this from the column settings. From there, you can choose to allow for linking multiple items or not by checking the box as seen here:
Next to each cupcake, we will now have the name of the client that ordered it. If you chose more than 1 item it will show the number of items linked there. You can hover over it to show the names of the linked items.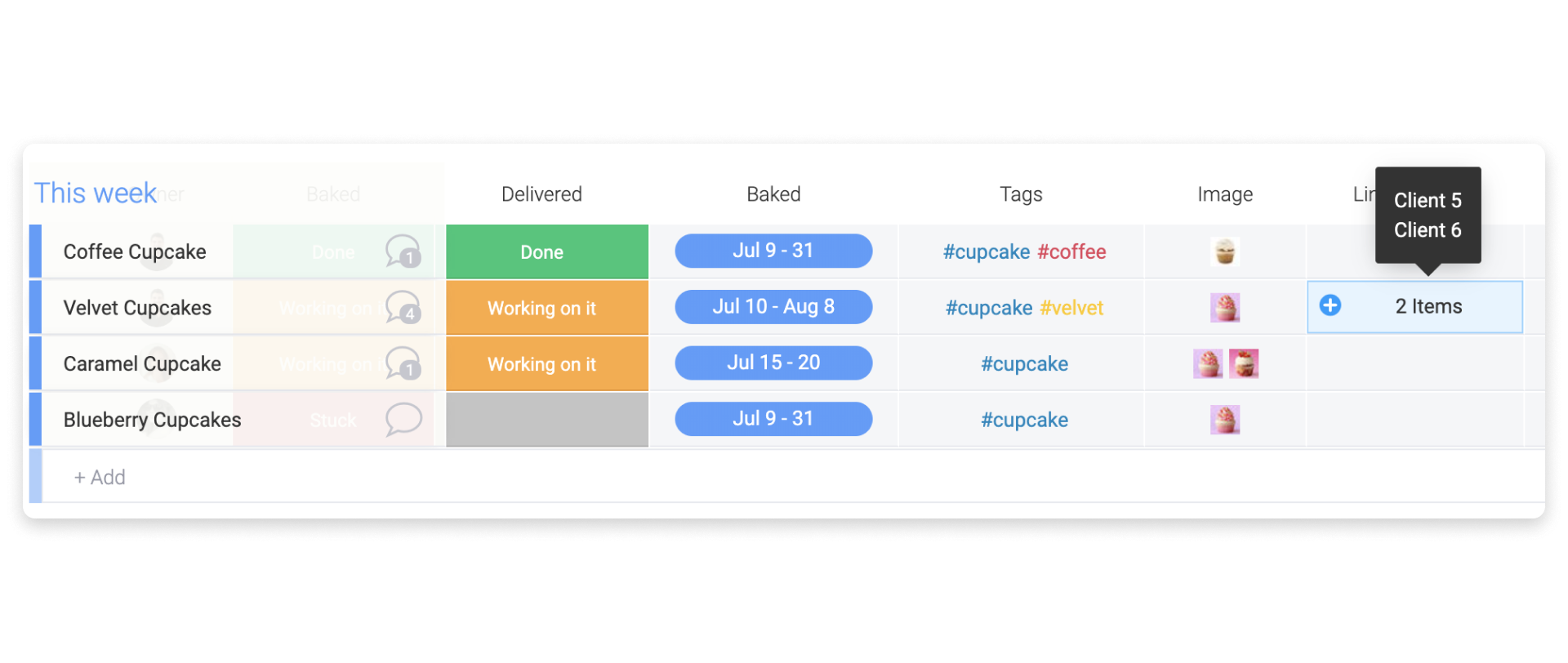 That's not it! Keep reading below to discover more amazing stuff! 👇
What is the pop-up view?
Once you have linked the items between the 2 boards, clicking on any cell in Board 1, in our example, the "cupcakes" board. Hover over the right of the cell and click "Open View". It will open a card showing all of the information from the linked Board.
You can update any information about the client directly from the cupcake board. This will automatically update the client's board.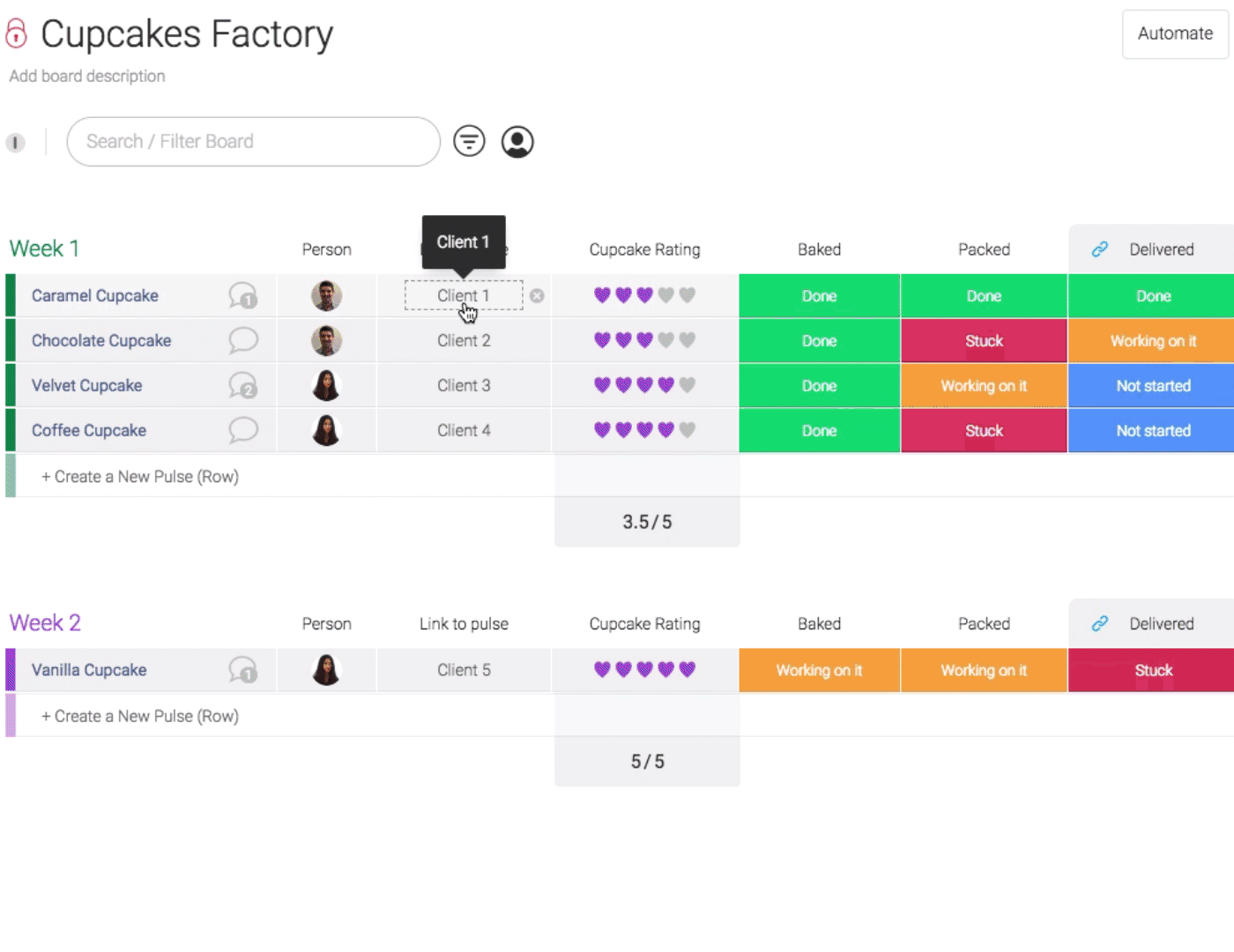 The item pop-up view has also been released for "my week" and "the KanBan view".
How to unlink a column?
Click on the arrow located on the right of your column's title and select column settings. Once done, click on the cross to remove the board(s).
Note: Once you click on "detach link" all the previous links added in your column will be cleared.
Tip:
Take your workflow one step further by mirroring specific information from one board to another using the Mirror column. To learn more,
check this out
.
If you have any further questions, feel free to reach out to our customer success team at [email protected]m. We are here for you 24/7 and always happy to help :)