Say goodbye to endless scrolling to find your board! With the Boltswitch, you can easily search and navigate from one board to another.
Where can I find the Boltswitch?
You will be able to find the boltswitch on the left pane right below the workspaces area as below:
Click on the lightning icon to open the boltswitch. Type the name of your desired board to switch between boards as fast as lightning!
BoltSwitch links can be opened in a new tab by clicking while holding the ⌘ Command/Windows key. No need to duplicate tabs!
You can search for folders as well! When you type the name of a folder, it will return a list of all the boards inside that folder: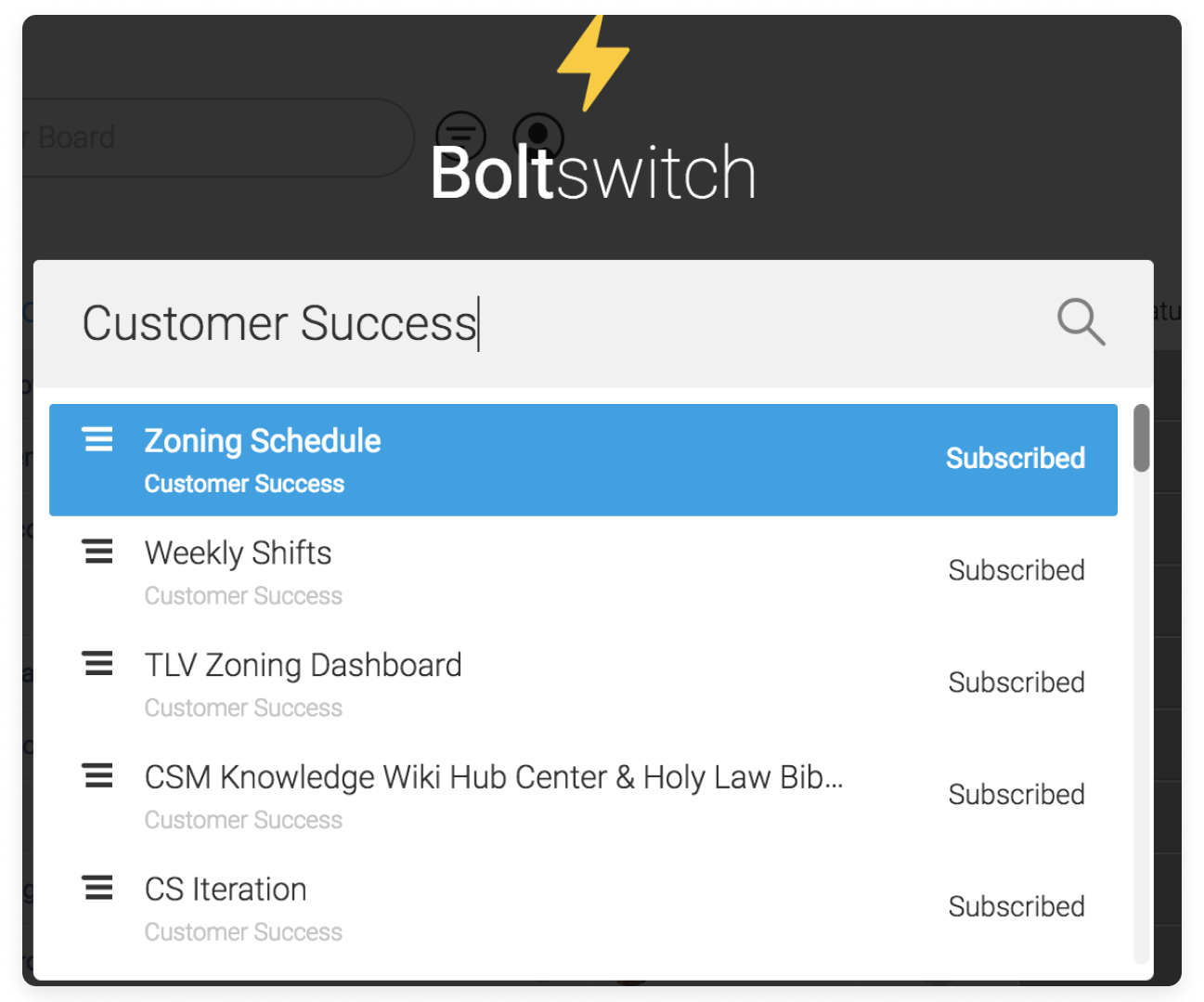 No more endless scrolling through all the folders, you can find exactly what you need easily!
Easy shortcut
Find your boards even faster by using this keyboard shortcut:
Command + B on a Mac or Ctrl + B on a PC

To learn more about our keyboard shortcuts, check out this article.
If you have any further questions don't hesitate to reach out to us at [email protected]. We are here for you 24/7 and happy to help