We have created the Boltswitch to easily search and navigate from one board to another without scrolling down. This article explains how it works!
Step 1
You can access the Boltswitch in two easy ways: 
First way: Use keyboard shortcut Command + B on a Mac or Ctrl + B on a PC
Second way: Hover over the lightning bolt at the bottom of your board menu
Step 2
Type the name of your desired board in Boltswitch to switch between boards as fast as lightning!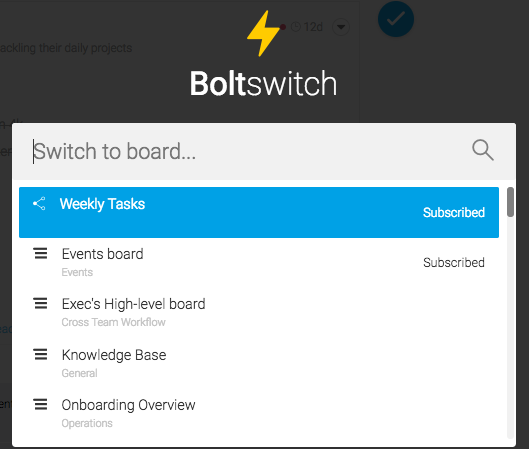 BoltSwitch links can be opened in a new tab by clicking while holding the ⌘ Command/Windows key. No need to duplicate tabs!
Now, you can search for folders as well! When you type the name of a folder, it will return a list of all the boards inside that folder: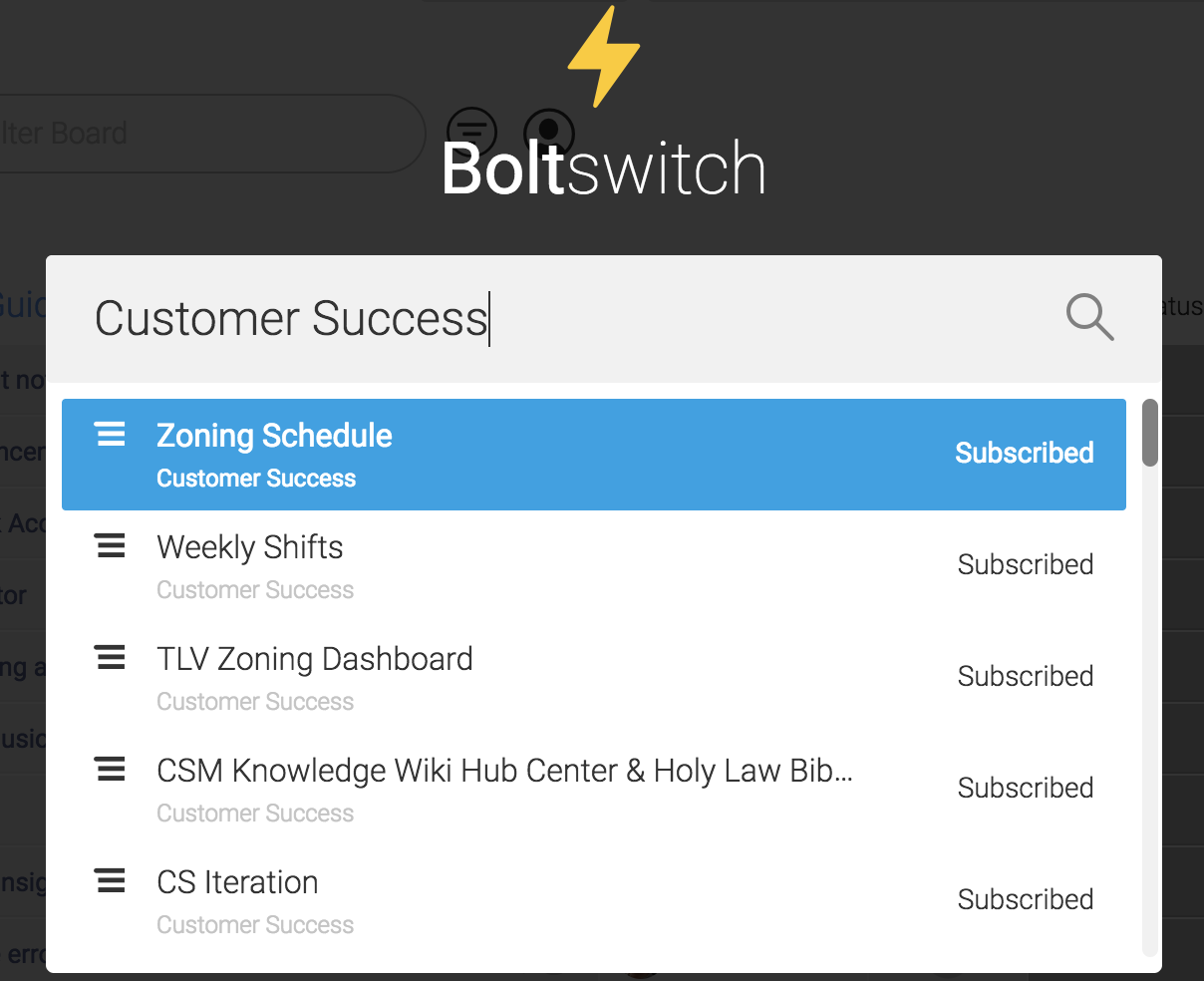 No more endless scrolling through all the folders, you can find exactly what you need easily!
To learn more about our keyboard shortcuts, check out this article.
If you have any further questions don't hesitate to reach out to us at [email protected]. We are here for you 24/7 and happy to help