The Inbox is found on the upper left side of your dapulse board--it is a compilation of all updates found in boards that you're subscribed to. The inbox section is a great way to stay up to date with all of the communication going on throughout the boards you are subscribed to and want to manage.
The small number indication on the right, reflects the number of unread updates. 

The Inbox is broken down by "Open" updates and "All Updates"--all unread updates will be displayed in "Open" and all read messages will be moved to "All Updates". 
You can easily mark messages read or unread with the simple "checkmark" circle found to the right of the update.  
On the bottom right, is a list of all boards you are subscribed to, you can easily filter board by board.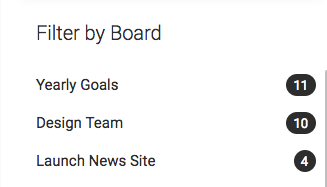 Just below the board breakdown there is the option to see all updates throughout the account as well as the updates you pinned. See How do I pin a post? to learn more about pinning an update.