The Inbox is where you are able to find all updates from all of the boards that you are subscribed to. It is a great way to stay up to date with all of the communication, changes and updates going on throughout all of the boards that are relevant to you!  This differs to the bell notification 

 in that this section shows you updates that are only relevant to you (i.e pulses you were assigned to).  
How does it work?
The small number indication on the right, reflects the number of unread updates. 
The Inbox is broken down by 'Open' updates and 'All Updates.' All unread updates will be displayed in "Open" and all read messages will be moved to "All Updates". 
You can easily mark messages read or unread with the simple "checkmark" circle found to the right of the update.  
How to filter within your inbox? 
On the bottom right you will find a list of all boards you are subscribed to so you are able to filter your updates by board.  This way, you are able to see all updates for a particular board at one time!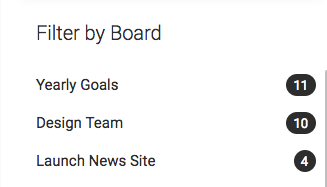 Just below that there is the option to see all updates throughout the account as well as the updates you have bookmarked. Click here for more information on how to bookmark an update.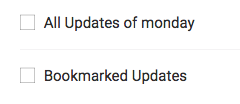 Check out this article to learn more about all type of notifications within monday.com.
If you have any other questions about the Inbox, please feel free to reach out to us at Support@monday.com!