4
min read
Feature
Who can use this feature:
Available to DocuSign Business Pro and above, or to accounts with Advanced API enabled
Here at monday.com, we're all about saving time, working efficiently, and keeping everything in one place. With this in mind, we want to introduce the DocuSign app! With this app, you don't have to click out of your workflow to sign important documents because you have everything embedded right within your board! Let's take a look at how it works.
How to install it
To install the DocuSign app onto your account, start by heading to the apps marketplace from the puzzle icon in the left panel. Next, search for and select "DocuSign", click "Add to your account" and then "Install" on the following screen.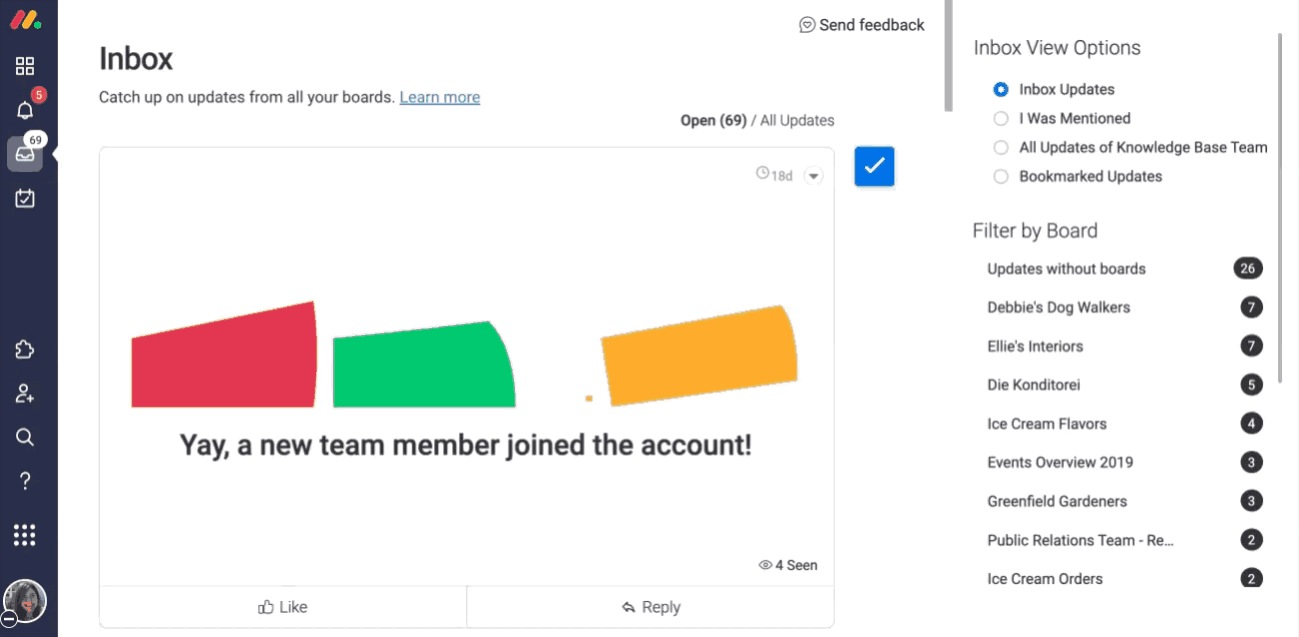 Next, choose whether you'd like to use the DocuSign app as an integration or as an Item View and click "Next".
You will then be prompted to select a workspace and a board to connect the app to.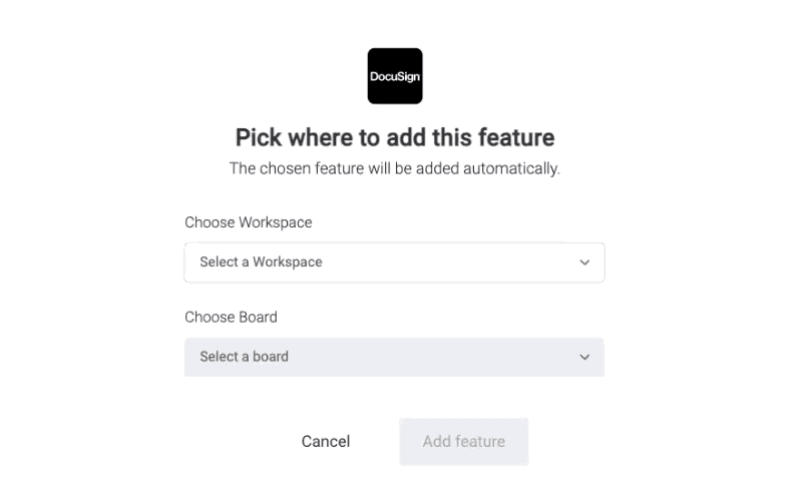 The DocuSign app integration
To add the DocuSign app integration, select the integration box at the end of the installation flow, and choose a workspace and board.
Next, select a recipe. Currently, there is one available recipe, but we're always working on improving and expanding, so stay tuned!
Once added, you can accept the terms and enter your DocuSign login information.
Fill in the underlined fields in the recipe and add it to your board!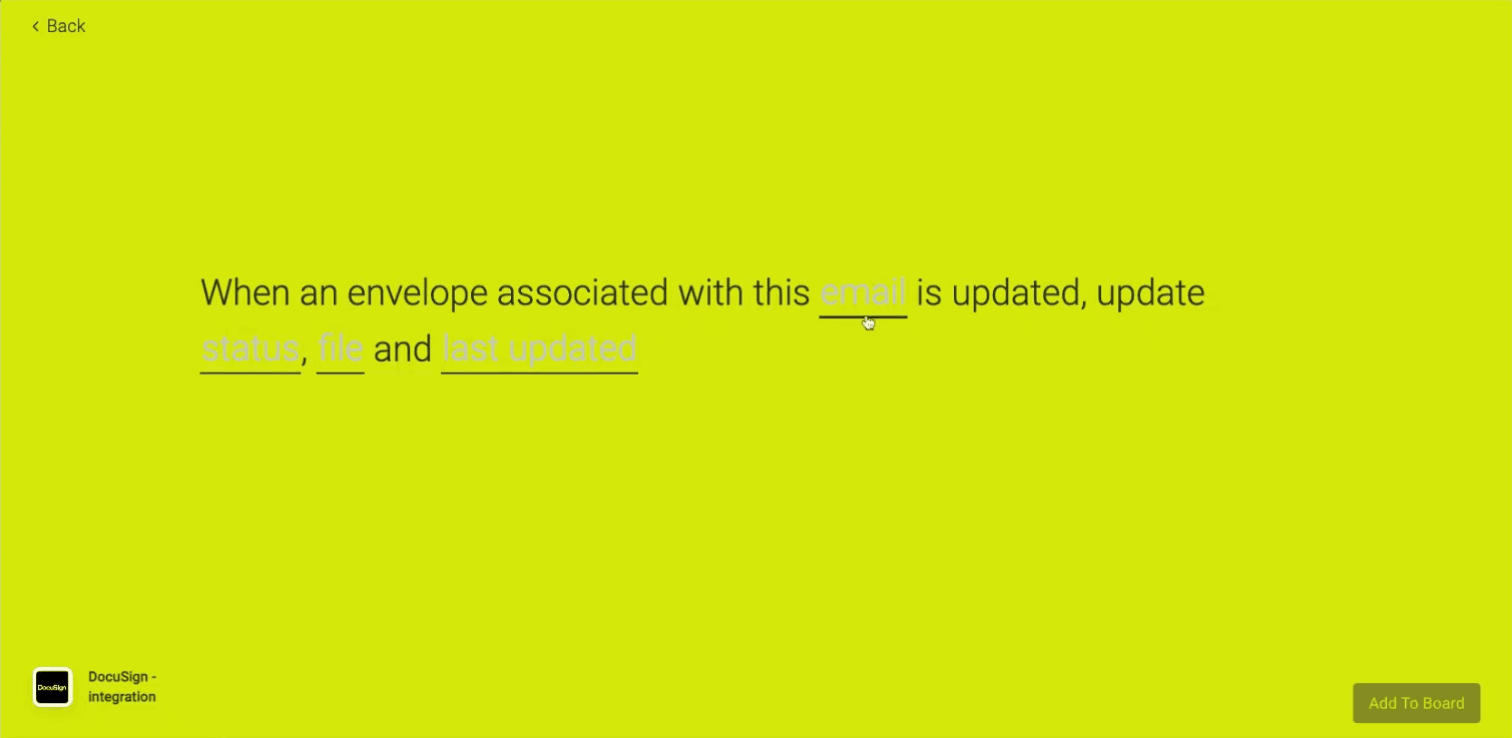 Tip: An "envelope" is a folder of documents sent to a recipient for their signature.
The DocuSign Item View
To add the DocuSign app Item View, select the item view box at the end of the installation flow, and choose a workspace and board.
You will be directed back to your board and the item view will open up on your first item. Click "Connect" and enter your login information.
To make the most of this app, there are a suggested list of columns to add to your board. You can add them on your own, or add them all at once by clicking the yellow "Add DocuSign columns" button. If you don't want to add these columns, you can click "Skip this step" to continue.
Show me what these columns do!
Now you're ready to start adding envelopes!
More assistance
If you need more help navigating DocuSign within monday.com, check out DocuSign's resources to learn more!
Curious to see what other apps we have for you to use on monday.com? Check out the full monday apps marketplace and explore all that is available.
If you have any questions, please reach out to our team right here. We're available 24/7 and happy to help.