4 min read
Feature
Who can use this feature:
Admins
Available for Enterprise only
The safety and security of your sensitive information is of utmost importance to us here at monday.com. That's why we've added the Audit Log to help you take control of your account's security. 🔒
Locating the Audit Log
To access the Audit Log, click your profile picture and then select "Admin" from the menu, like this: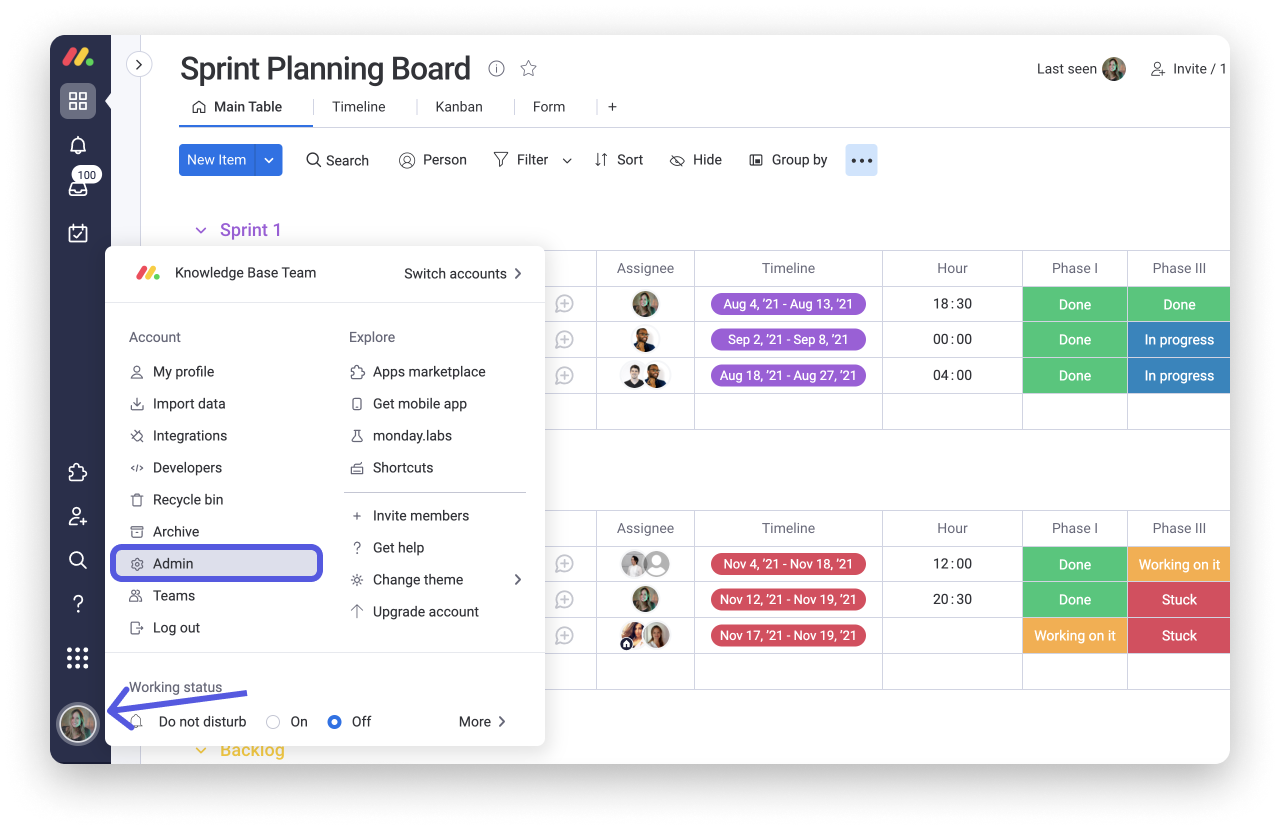 Select "Security", and then open the "Audit" tab, as we've done here: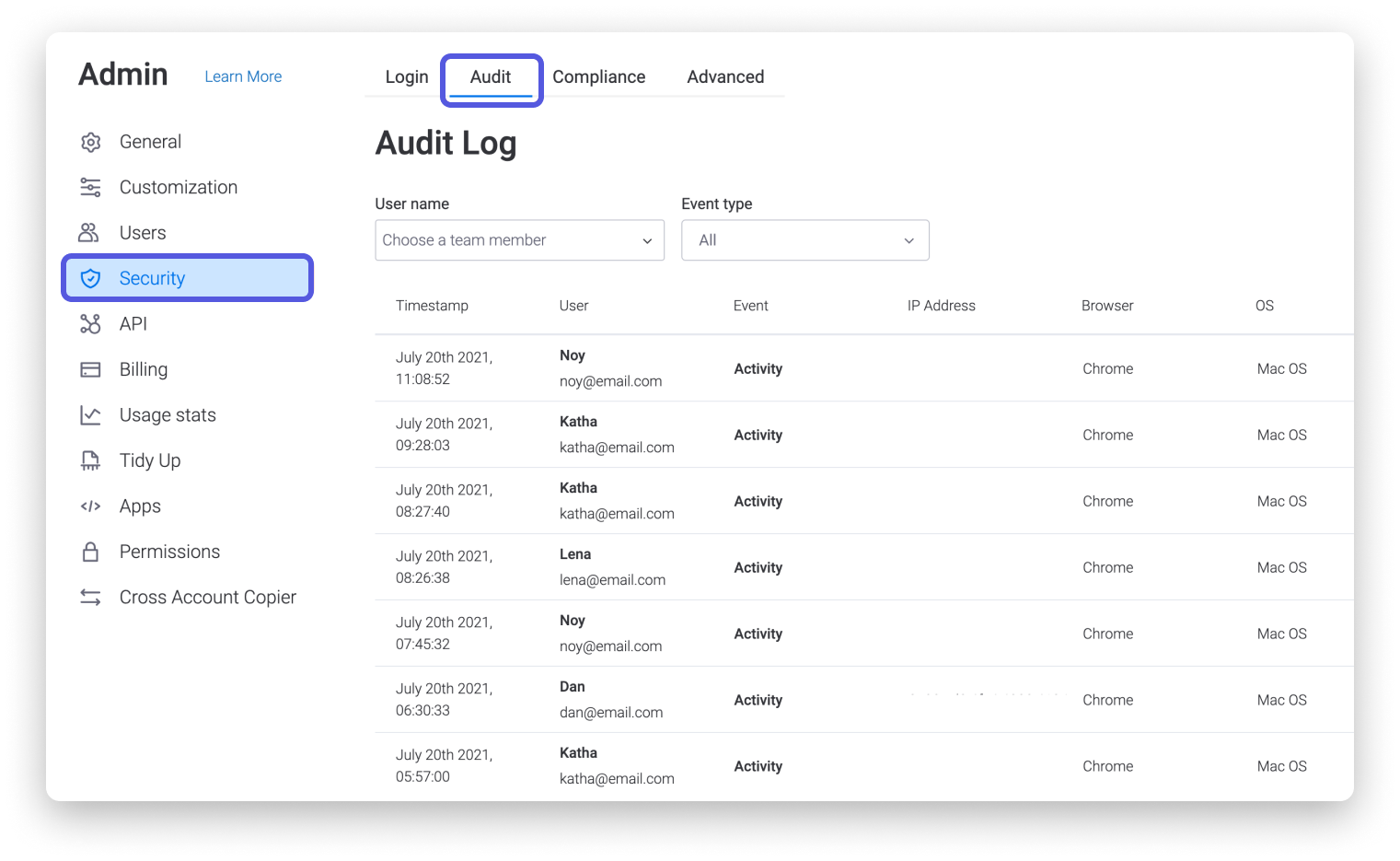 What is the Audit Log?
The Audit Log gives the account admin a detailed report of all account security-related activity. Here, you can see when users have last logged in and out of the account, from which device, their IP address for the session, and more. This allows Admins to control and spot any suspicious activities and activate the Panic Button if needed.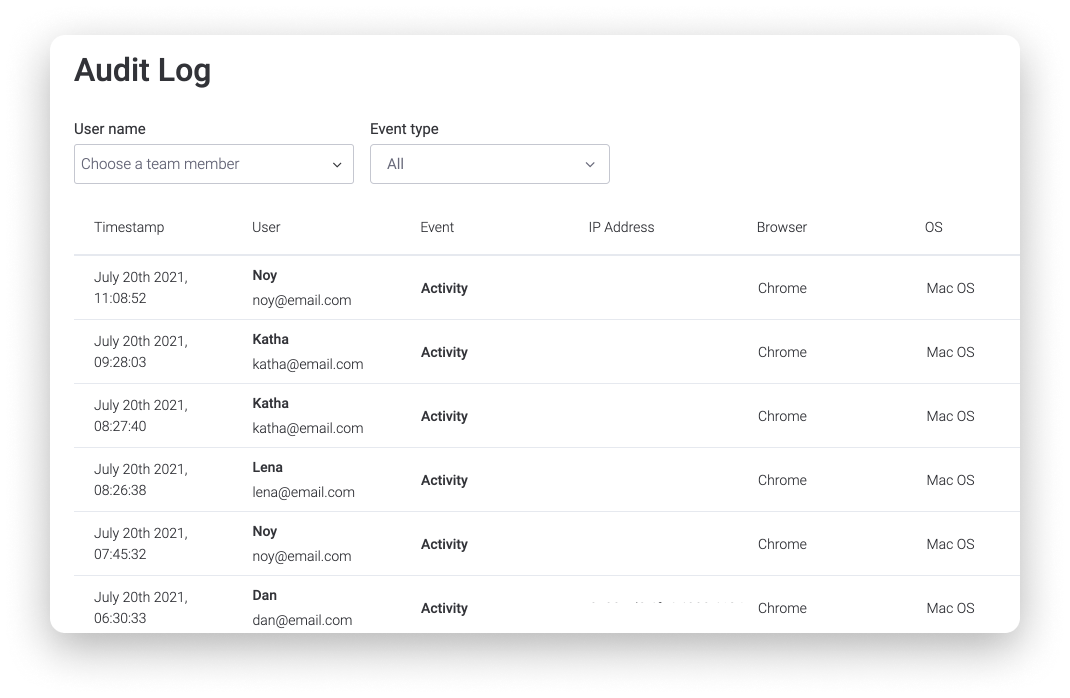 Note: The timestamps shown in the Audit Log will always be presented in the GMT time zone.
The log also displays vulnerable events such as failed logins, the download of attachments, the export of board data, etc. The third column, "Event" lets us know exactly what occurred, while the other columns describe on who's account the event occurred and exactly when and where.
This way, admins can be in control of the data on their account and know when the data is exported out of the system and to where.
Note: Currently, a

udit log records will not be deleted after a certain amount of time. This may change in the future, though.
Filter the Audit Log
As more and more activities occur on your account, you may find the need to filter the information displayed in the Audit Log so that you can find the data that you specifically need. You have two options to filter the Audit Log:
By person who performed the action

By the action that was performed
To filter by the team member who performed a given action, click into the rectangular box under "User name". Here, you can type the name of the user or scroll through the full list to choose the person that you'd like to filter by.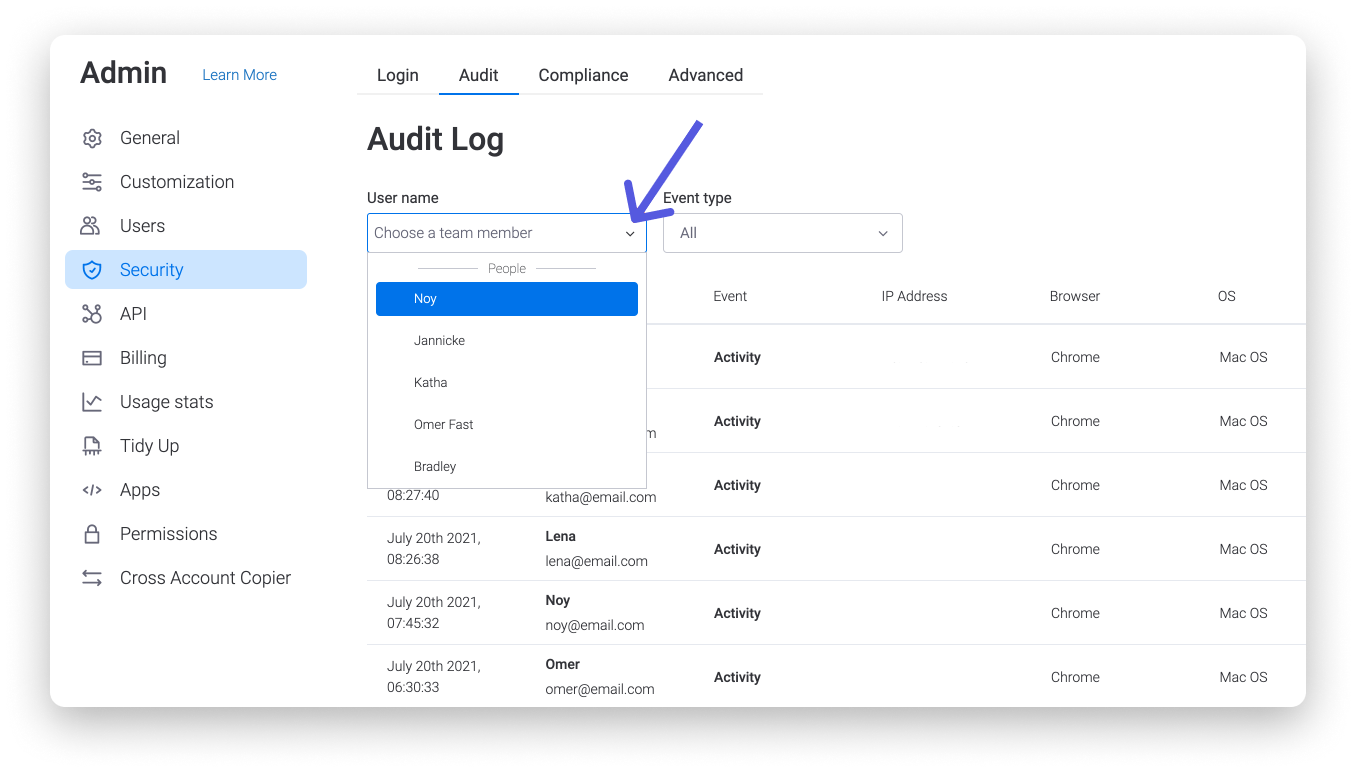 To filter by the action that was performed, click into the rectangular box under "Event type" and choose one or more events that you'd like to have displayed on your Audit Log.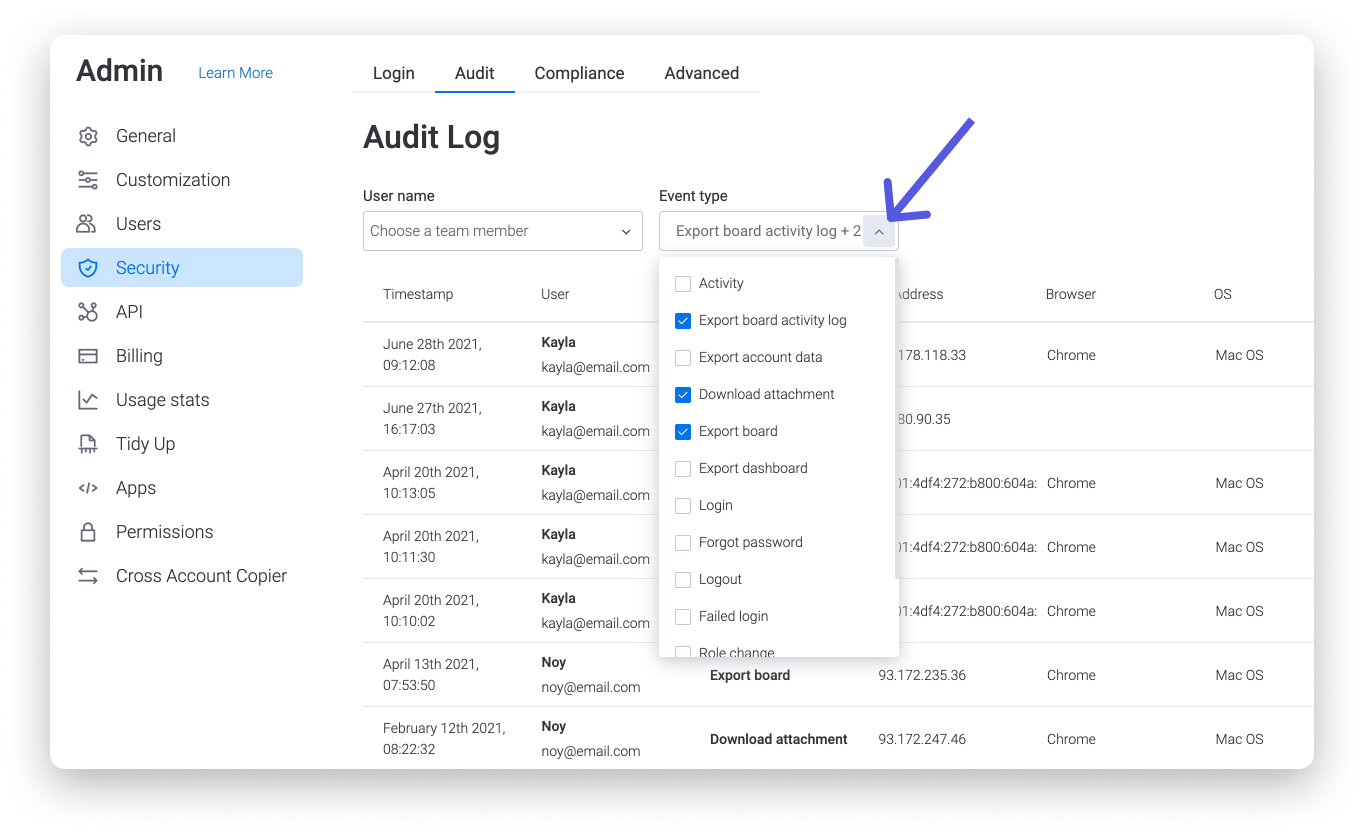 Description of Audit Log events
Looking to understand more about what each Audit Log event actually means for your account? We've got you covered! Check out the following board or look below to learn more about each of the Audit Log events that we offer.
And, that's a wrap! With the Audit Log, admins can feel confident and in control about the data on their monday.com account.
If you have any questions, please reach out to our team right here. We're available 24/7 and happy to help.