You can now rate or rank your items using the rating column. ⭐️⭐️⭐️
How to add it?
To add it, click on the + icon located on the top right of your board and select "More columns".

Once in the columns center, select the option "rating" as in the screenshot below:
You will now have a beautiful rating column that you can customize according to your preferences.
How to customize it?
To customize it, click on the right of your column title and pick "column settings"
From there, you can pick the symbol, the color and the scale of your rating.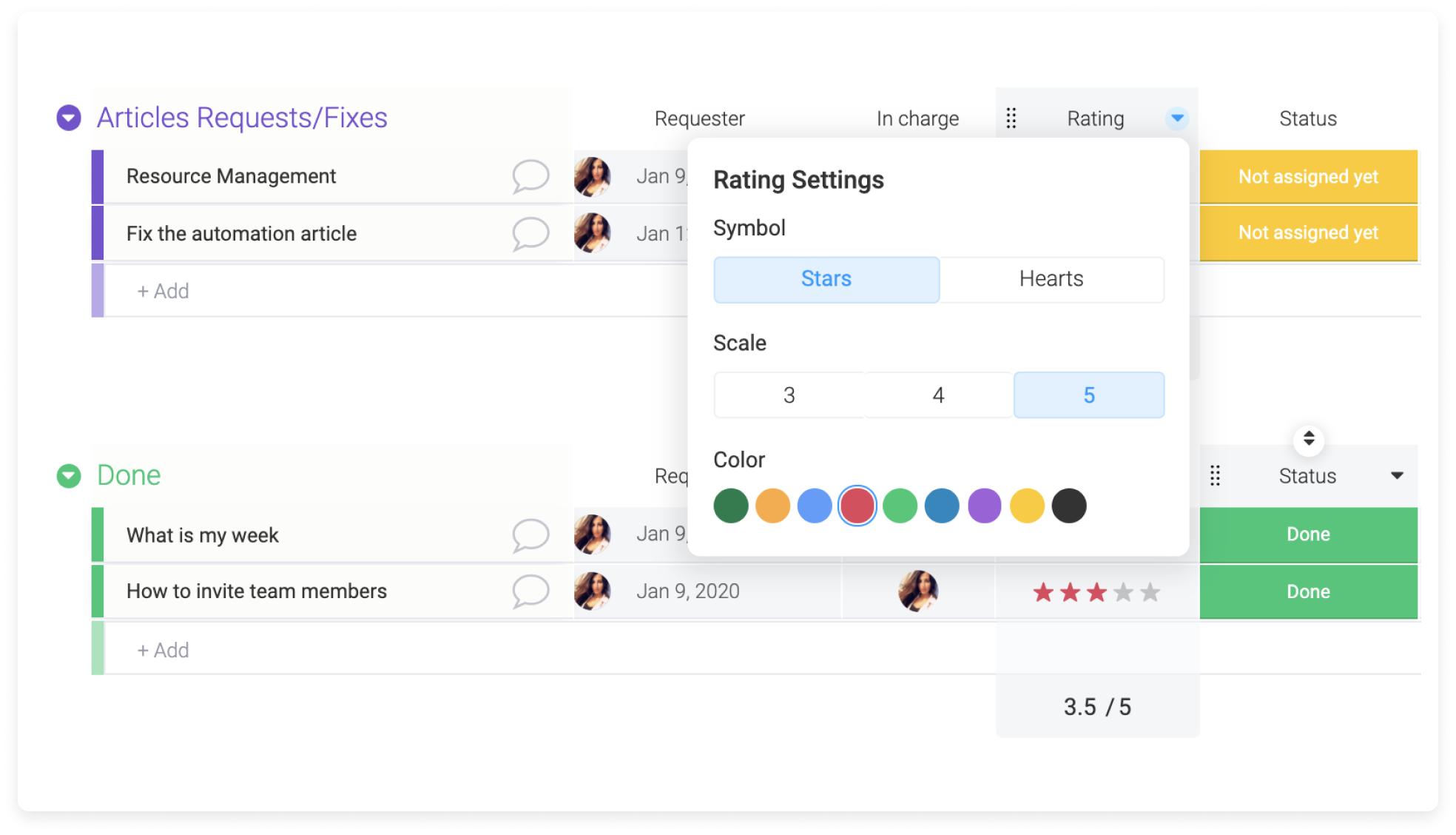 Once you've started rating/ranking your items, you can see the average rating of your group of items at the bottom of the column:
If you have any further questions about the rating column, feel free to reach out to our customer success team at support@monday.com. We are here for you 24/7.