Accidentally deleted your Board, pulse or column? Not to worry, we found a solution for you! All deleted items within your "Boards" section as well as all boards you are subscribed to on "Shareable" and "Private" boards will appear within the Recycle Bin. 🗑
How to access the Recycle Bin?
Click into the Avatar in the top right corner

Select Recycle Bin

Find all deleted items within 30 days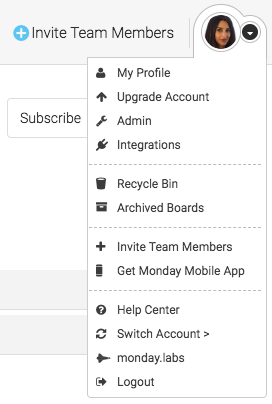 All deleted items will be stored in the Recycle Bin for 30 days unless you choose to restore them or delete permanently.
How to restore or delete an item?
To restore any item follow simply click  
To permanently delete an item click to the left of the item
All rows show:
What was deleted -- board, group, pulse or column -- with an image to the left as well is in the description.




When it will be permanently deleted.

 Note:
If the board is set to "Only owners can change" and you are not an owner, you will not see deleted items form this board in the Recycle Bin. Check out
this article
to learn more about it!
If you have any further questions, feel free to reach out to Customer Success at support@monday.com