Looking to track expenses? Or hours? Or just list numbers...we brought you the Numbers column just for this! 
Simply add a numbers column to your board by clicking on the little 
 sign!
Then, you can click here at the bottom and from here, you are able to choose the Unit (None, Dollars, Pounds, Euros, or Percentage) and the Function (None, Sum, Average, Median, Min, Max, Count) of the column. You can even custom your own by clicking on "type your own".
Now you're ready to add numbers to your column and begin filling it out!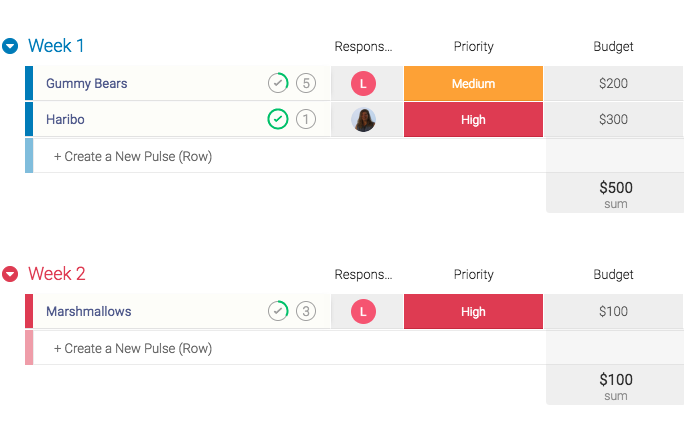 One last thing though… If you have multiple groups on your board and you want to get a full understanding of the numbers column, simply click back in to where you change the Unit and Function, and on the bottom, you will see the overall total of the entire board.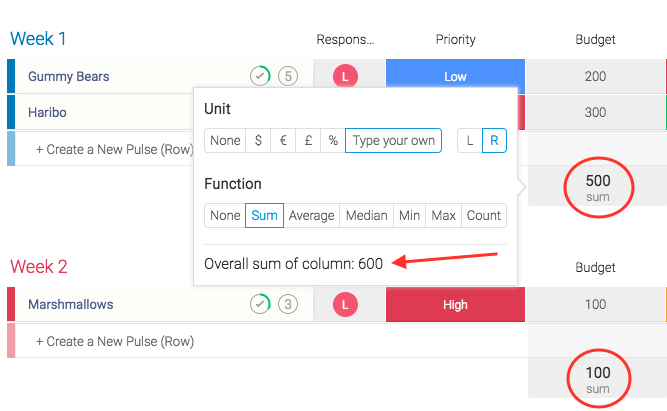 Head over here to see how you are able to manage a budget on monday.com using the numbers column! To learn more about our other columns, check out this article. 
If you have any questions about the Numbers column, please feel free to reach out to us at Support@monday.com!  We have an awesome Customer Success Team waiting to help!