2 min read
Guide
Whether you're logging in to your monday.com desktop app for the first time, or are just looking for some help this time around, you've come to the right place! In this article, we'll show you a couple of different available options to log in to your account from the desktop app. 🙌
Download the app
First and foremost, make sure that the monday.com app is downloaded to your computer. You can download it by searching "monday.com" in your macOS or Windows app store or click this link for macOS or this one for Windows! It should look something like this:
Log in
When you first open up your monday.com desktop app, you'll see the log in screen below. You can either enter the email address you used to create your account, use the browser login (we'll discuss this later on!), or you can log in using Google, Slack, or Linkedin by clicking the app's icon. If you select one of these apps and are already signed in to it, you will enter straight into the monday.com app at this point!
If you choose to enter your email address, keep reading! To proceed, you'll need to first enter in your email address as shown below:
In the event that our system recognizes more than one account associated with your email address, you'll be prompted to enter your account's domain in the field below. In the example below, our monday.com domain is bestteamever.monday.com, so we've typed in "bestteamever" and clicked "Next".
Tip: Don't worry about it if you don't know what your account domain is called, just click "Forgot your account's web address?" and we'll send a link to your email!
From here, enter your email and password and click the "Log in".
Voila! After entering the correct email and password you'll be in your account right away. 🙌
Sign in with your browser credentials
An alternative way to access your account on the desktop app quicker is through our brand new browser login feature!
In essence, this feature will let you use your browser in order to easily login to your account. This is especially useful if you are already logged into an account in the browser, or when your browser remembers your credentials for you (if using a password manager or some SSO providers, for example).
After clicking "Use Browser Login" as shown above, you'll be redirected to the web browser to log in. Once you're done, you will see the following screen with a unique six-digit passcode for you to enter back in the desktop app.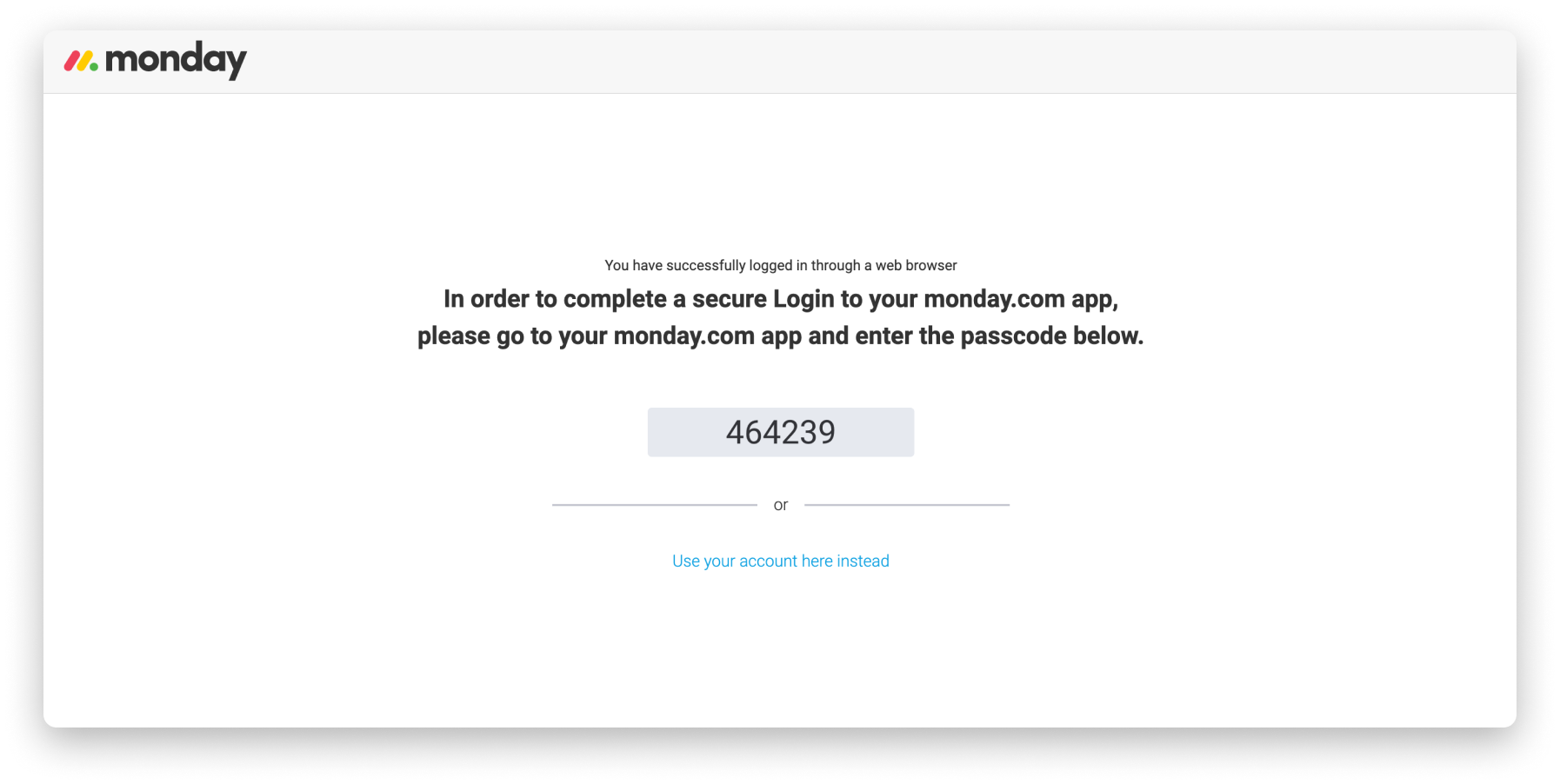 And, that's it! After entering in the passcode into the desktop app, you'll be logged in and ready to go. 🌟
Forgot your password?
If you forgot your password, just click "Forgot your password?" at the bottom of the screen when you are prompted to enter your password, and we will send a link to your email address!
Open up the email, and use the "Change your password" button to reset your password. Then, you can use the new password to continue where you left off logging in!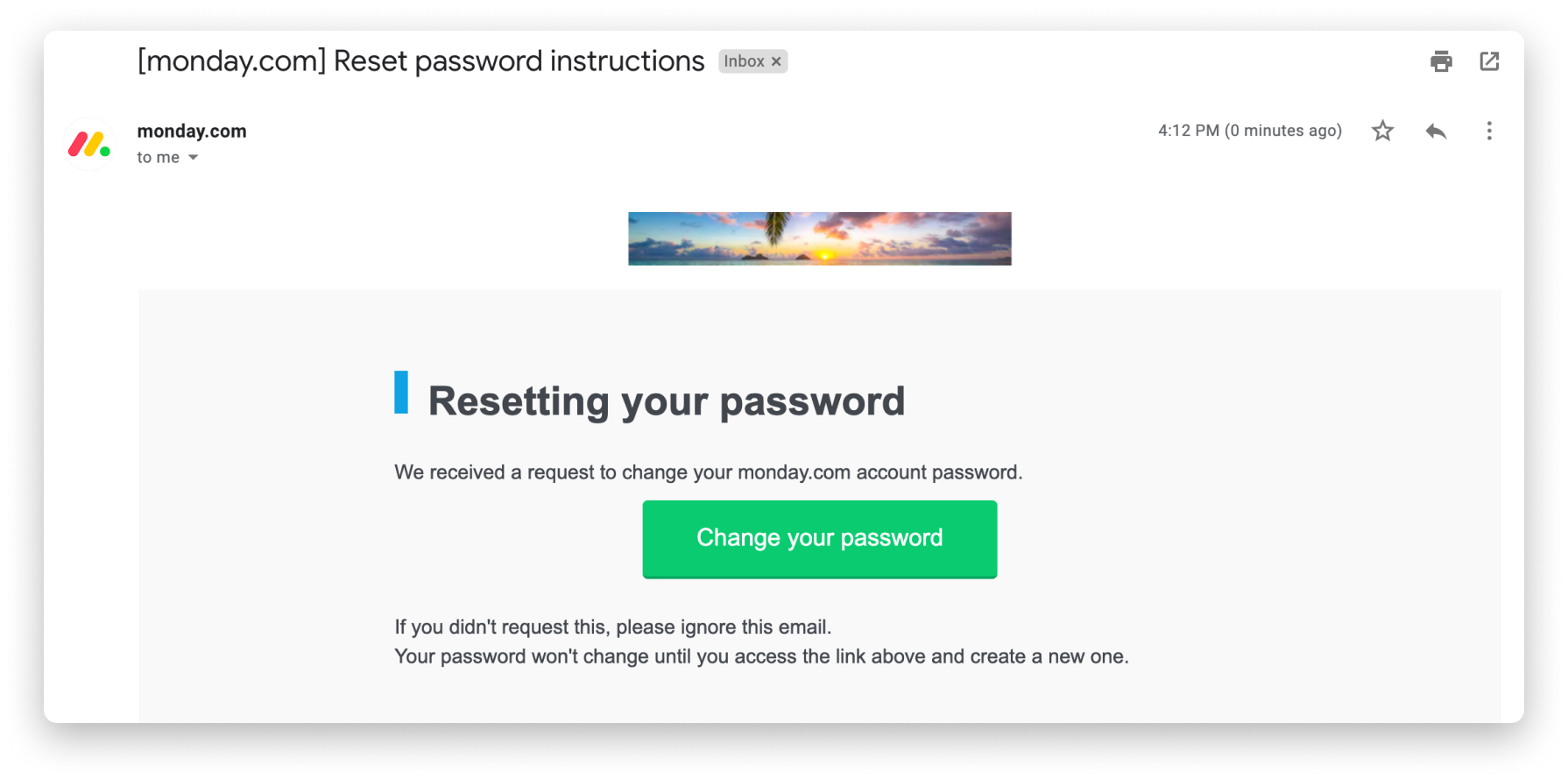 If you have any questions, please reach out to our team right here. We're available 24/7 and happy to help.