We're all really comfortable with the list of workspaces in the left panel of our account on our browser, but where can we see this full list in our mobile app? Let's check it out together!
Where can I view my boards and workspaces?
When you first log into the mobile app, you should see this page as your homepage, but you can always access it from the left pane by selecting "Board List":
From the Board List page, you'll see three different categories and a search bar. Let's take a look at each section here:
Here, you can view all of the boards you've recently visited from both your mobile and from your browser! All of the boards in this tab appear in chronological order, with the most recently visited board at the top, descending down to less recent boards. This is a really convenient way to toggle between boards you have been working with lately.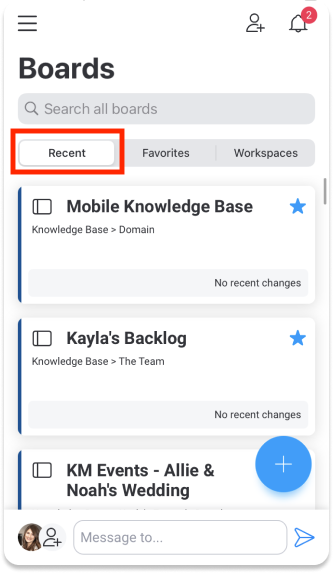 From this tab, you can see all of your Favorite boards! The boards on this list are all boards that you have starred as your "Favorites" in the past. Check out this article to learn how to Favorite your boards on your mobile, or read this one to learn about Favorites in your browser.
This is where you can view all of the workspaces within your account. You'll see a list of Workspaces, descending in alphabetical order! You can expand the workspace to view boards and dashboards within the workspace.
Note: You will only be able to see Open Workspaces or Closed Workspaces that you are a member of.
How can I find boards within my workspaces?
Collapse and expand workspaces
Within the list of your workspaces, you can scroll through until you find the workspace you are looking for. To view the boards within a workspace, you can click the arrow to the right of the workspace's name to expand the workspace. Here, you'll view a list of all boards and collapsed folders within your workspace. Click on a folder to expand it in order to view all of the boards inside. To collapse, simply click the arrow or the folder once more.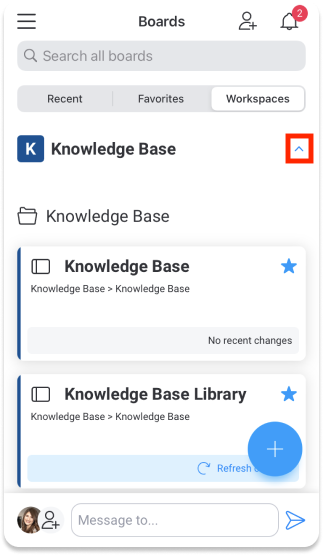 If you want to view one of the boards in your workspace, simply click the board to open it up in full screen!
If you don't know which workspace the board you are looking for is found in, or don't want to scroll through all of them, you can search for the board, folder, or workspace's name in the search bar.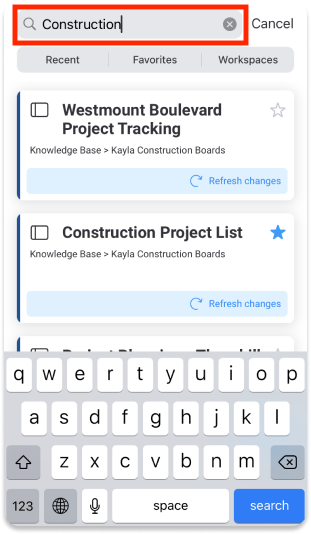 Tip:
Check out
this article
to learn how to create a new board right from this screen!
If you have any questions, please reach out to our team right here. We're available 24/7 and happy to help.