3 min read
Feature
Automations help you to reduce manual work. Subitems provide a deeper structure to your board. You can now use select automations with subitems to create the perfect workflow! 🎉
How to create subitems
To use automations with subitems, you first need to create subitems on your board. You can create subitems from any of the following locations:
1. Add them from the column center: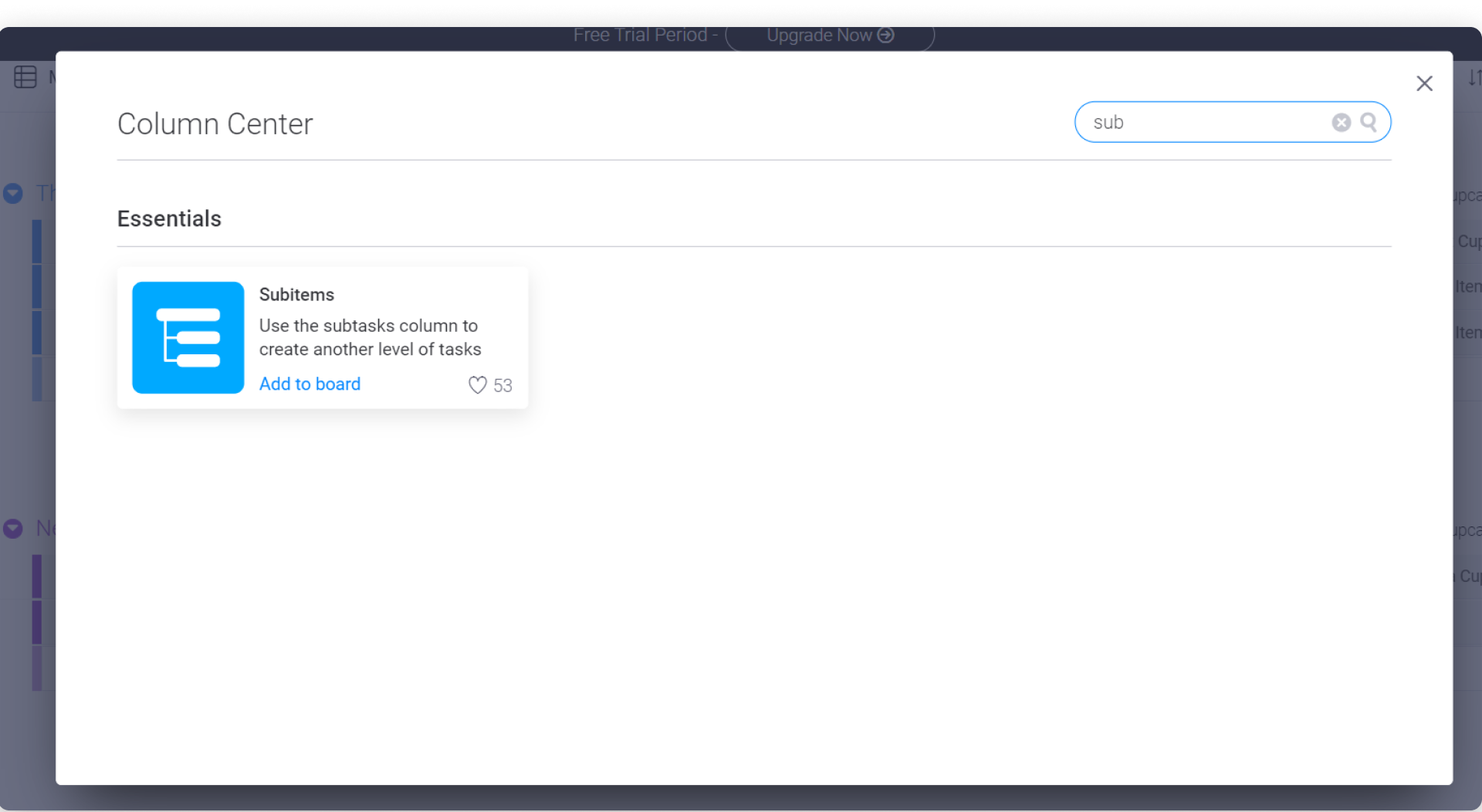 2. Right-click on the item name:

3. Use the item's dropdown menu:

Once you've added a subitem, a subitem column will be created indicating the number of subitems you've created.
How to add an automation
To add an automation to your board, you will first need to visit the automation store. You can access the store by clicking on "Automate" at the top of your board :

There you will be able to choose from our different recipes and set up the automation that supports your workflow. Visit the Subitems section of the Automation Center to see recipes specific to subitems:
You will see 3 options in this category. The first two are pre-made recipes that you can apply to your workflow. The third option is to create your own automation.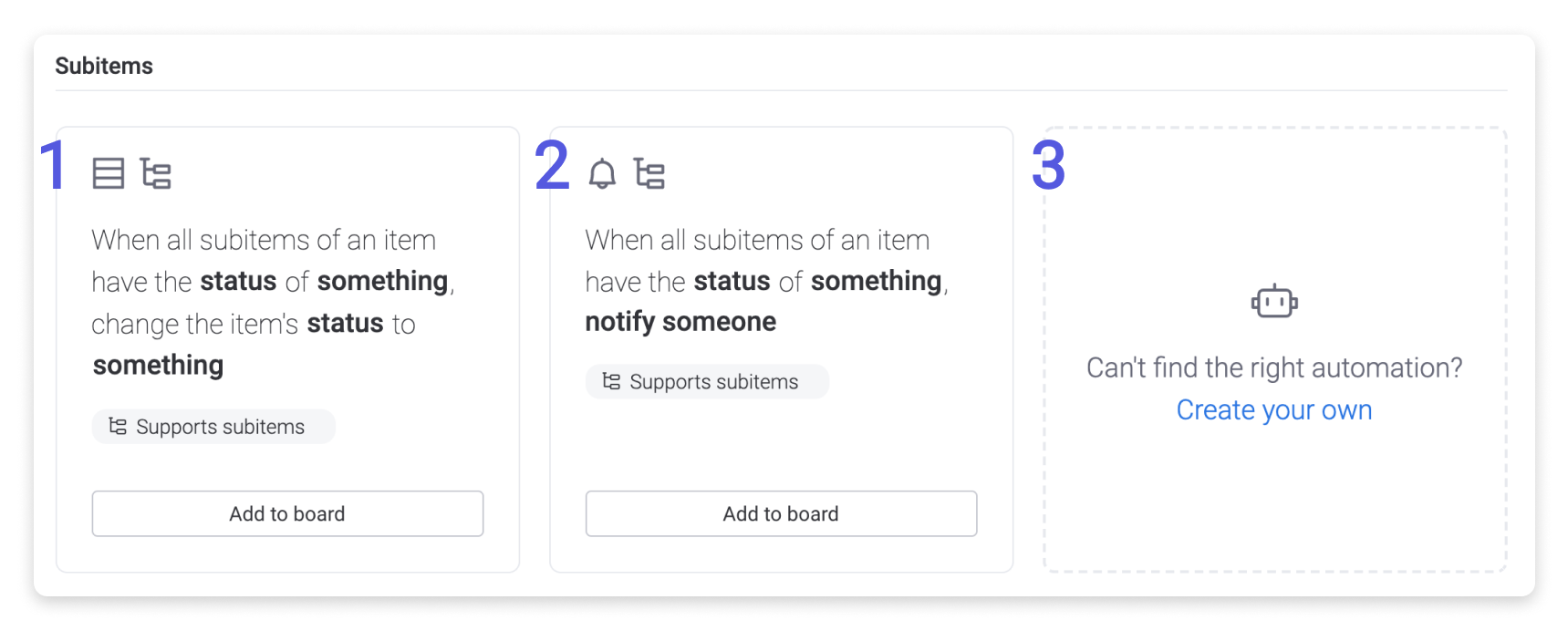 Learn more about your three options.
Supported recipes
You can also see whether or not an automation recipe supports subitems by going to the Automation Center and looking for the "Supports subitems" note:
Where supported, you can use a subitem as either a trigger or a field in the notify section of a recipe:
Custom recipes
You can utilize subitems with custom recipes! You have the option to create subitems with the custom recipe builder: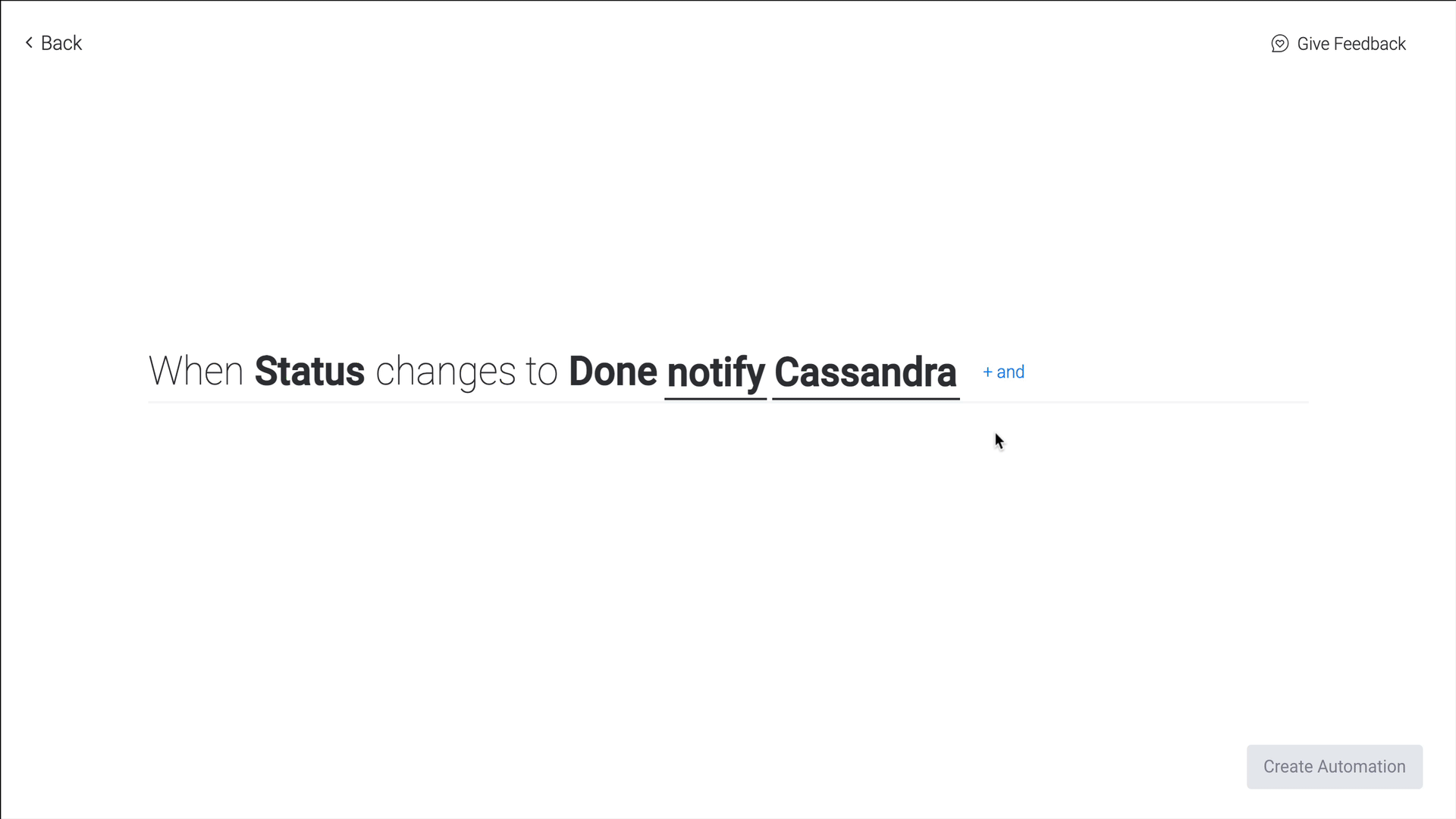 This action, "create sub item", is currently the only action involving subitems. If you'd like to use "create a sub item" as one of your actions, you must set up the subitem column on the board first.
Subitems are supported for all triggers except:
when an item is created

when an update is created

when an item moves to a group

when an item moves to board
If you have any questions, please reach out to our team right here. We're available 24/7 and happy to help.