The Admin section will be accessible only to admins on the account. The Admin section contains important information, some of which is confidential and should only be accessed by those approved. This includes information about your users, billing information as well as account security setups and parameters. If you're interested in becoming an admin, you can try the following steps:
Step 1- Reach out to your Admin
If you are aware of the admin(s) of the account, simply reach out to them and get approval. They can make you an admin of the account by following the steps in this article.
How to find out who the Admin is
Not sure who the admin on your account is? No problem, you can easily locate the admin(s) of the account by clicking on your profile picture/avatar on the bottom left of your screen, then click Admin.
A window will pop up showing you all the admins of the account.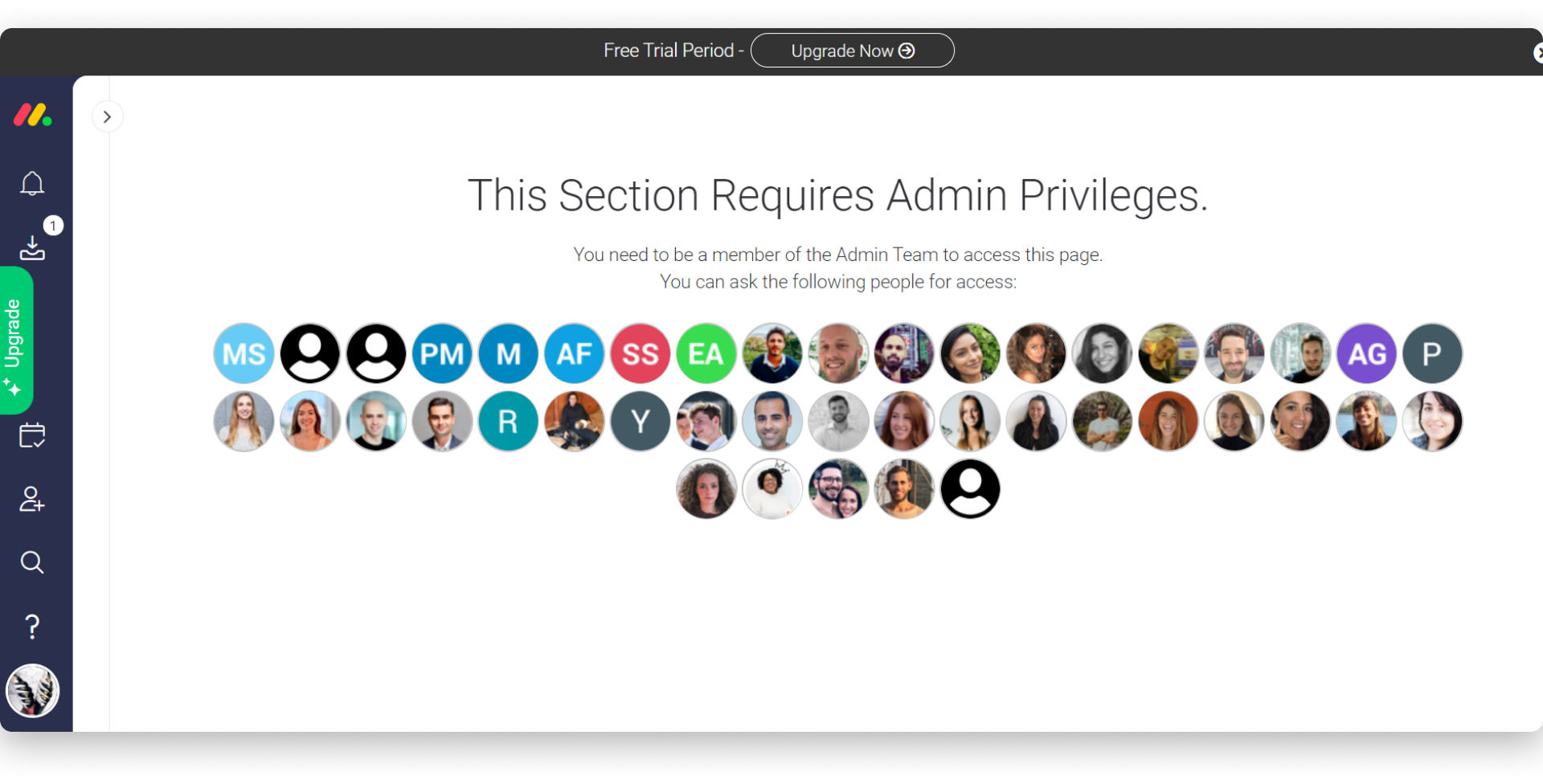 From there, simply click on any of the avatars, which will lead you to their name, email address, and other contact details.
Step 2 - Contact our Support Team
If you have any questions, please reach out to our team by using our contact form. We're available 24/7 and happy to help! 🙂