Connect Airtable and monday.com with the Embedded Airtable view and widget! With this amazing feature, you can embed your Airtable view side by side with your monday.com boards and allow both apps to work seamlessly together! Keep reading to discover how it works. 🙌
Note: This functionality is available both as a board view and as a dashboard widget.
How to add it?
To add the Airtable view, click on the arrow next to the button "Main Table" located on the top left of your board. Click on apps as below:
Once in the view center, search for "Airtable" as below and add it to your board:
Open your Dashboard and simply click on "Add widget" at the top of the Dashboard page:
Once in the dashboard center, select "Airtable widget" as below: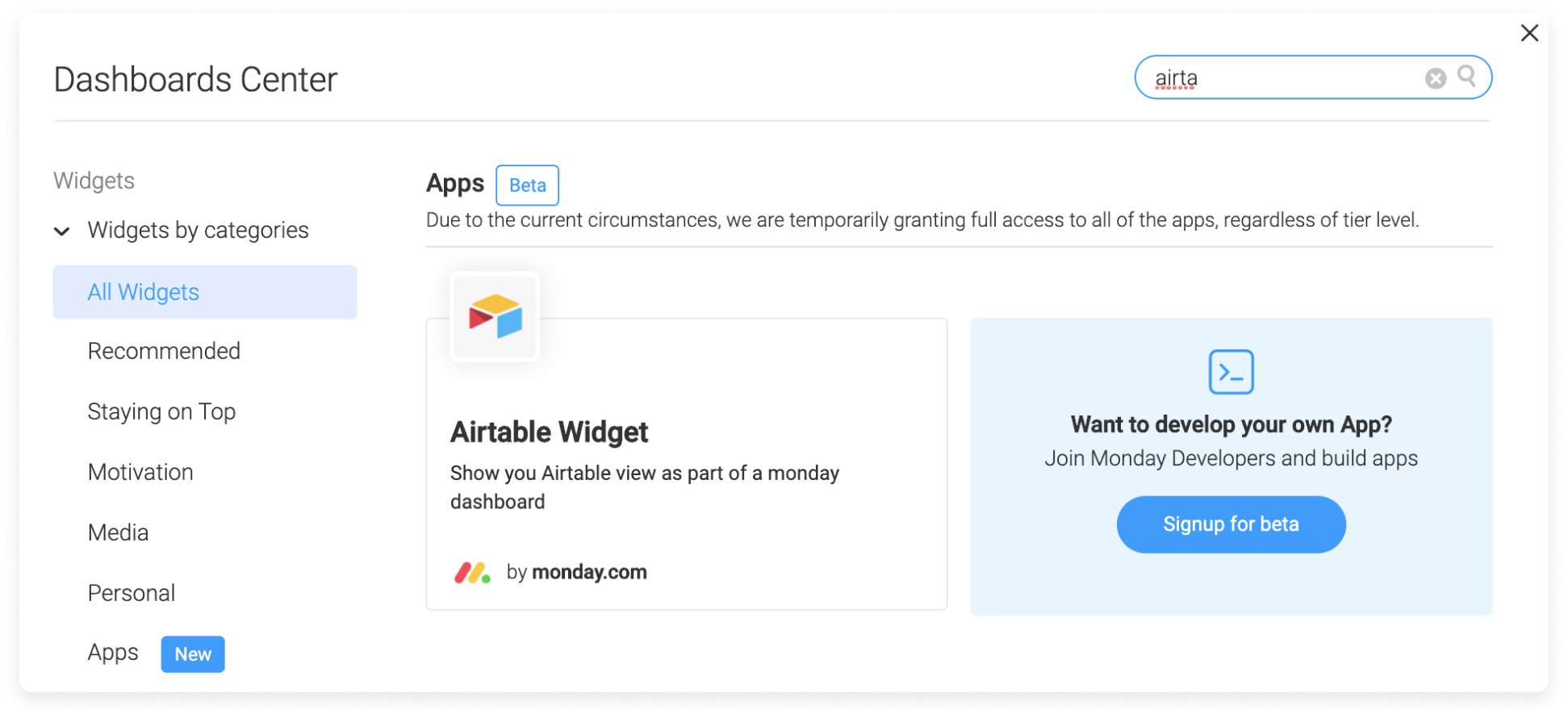 And you are all set! 🙌
How does it work?
Step 1 - Create a shareable link
On your Airtable account, click on "create a shareable grid view link" as shown below:
Step 2 - Embed this view
Once done, click on "embed this view on your site"
Step 3 - Copy the embedded view ID into monday.com
After clicking on "embed this view on your site" a new window will open up showing the full embedded code. From this code, copy the ID as highlighted in the screenshot below:
Next, copy this ID from Airtable to the monday.com app "Embedded View ID" settings:

And you are done 🤩
You can now collaborate in one single place on both Airtable and your monday.com board! You can also click on any of the Airtable cells and get the full picture of what is happening in that specific cell:
Tip:
Discover how to list your app in monday's apps marketplace right
here
.
If you have any questions about this or anything else in this article, feel free to reach out to us at customer success at support@monday.com