Tired of switching from one website to another to find the right information? Us too! And this why we have created the online docs! With this new app, you can view the content from other websites without leaving your monday.com account. 🙌
Whether you want to embed your favorite Youtube video, your latest Google Drive presentation, a mockup of your designs or more, we've got you covered!
With the Online docs, you and your team will also be able to collaborate easily on any documents and add all your comments right from monday.com.
Note:
The online docs can be used in both your board as a board view and dashboard as a widget.
🙌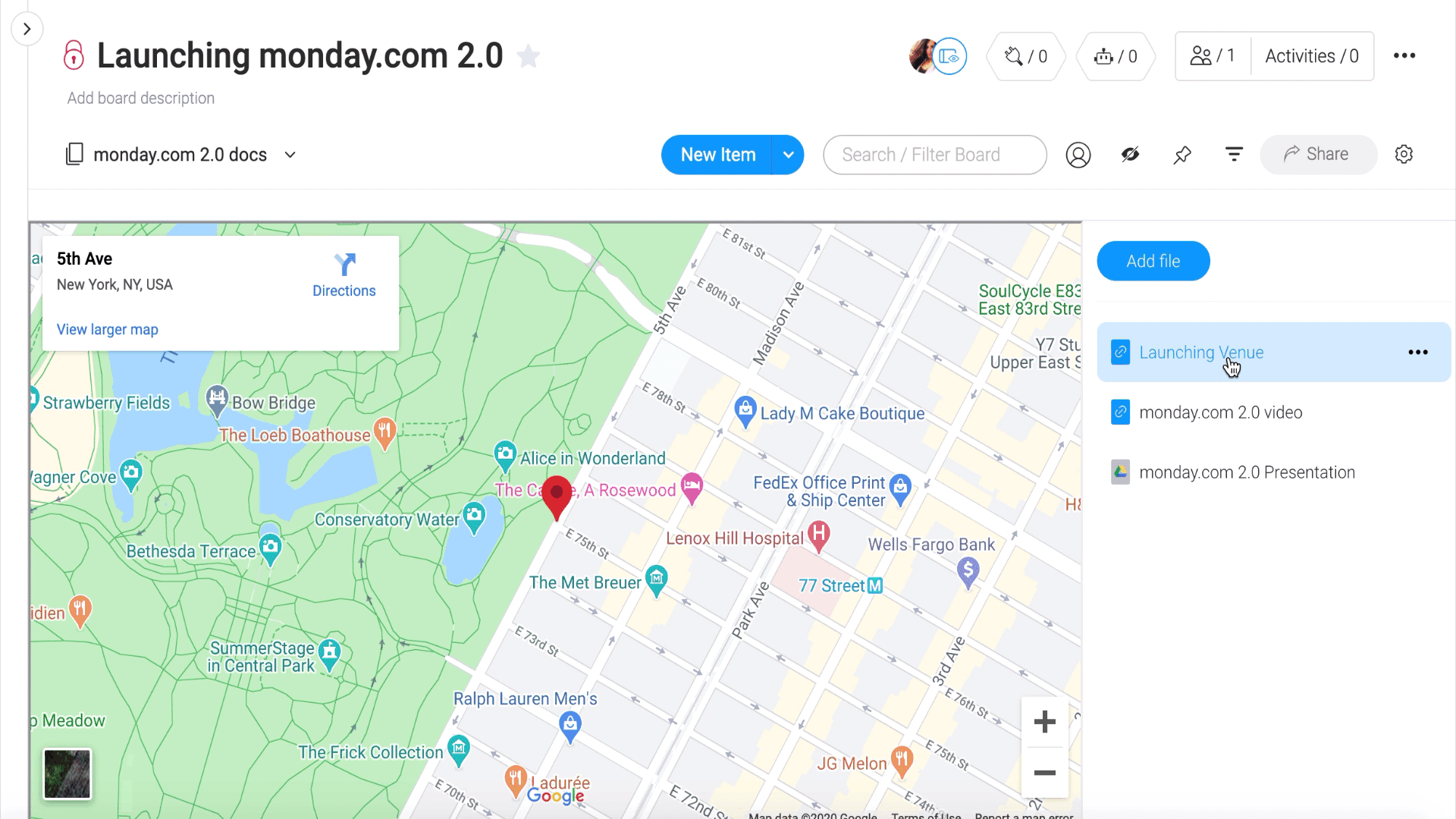 How to add it?
To add the online docs, click on the arrow next to the button "main table" located on the top left of your board and then click on more views as below:
Next, search for "Online Docs" and add it to your board.
Once done, you can rename your view to make it easily searchable. We renamed ours "monday.com 2.0 docs".

Open your Dashboard and simply click on "Add widget" at the top of the Dashboard page:
Once in the dashboard center, select "online docs" as below: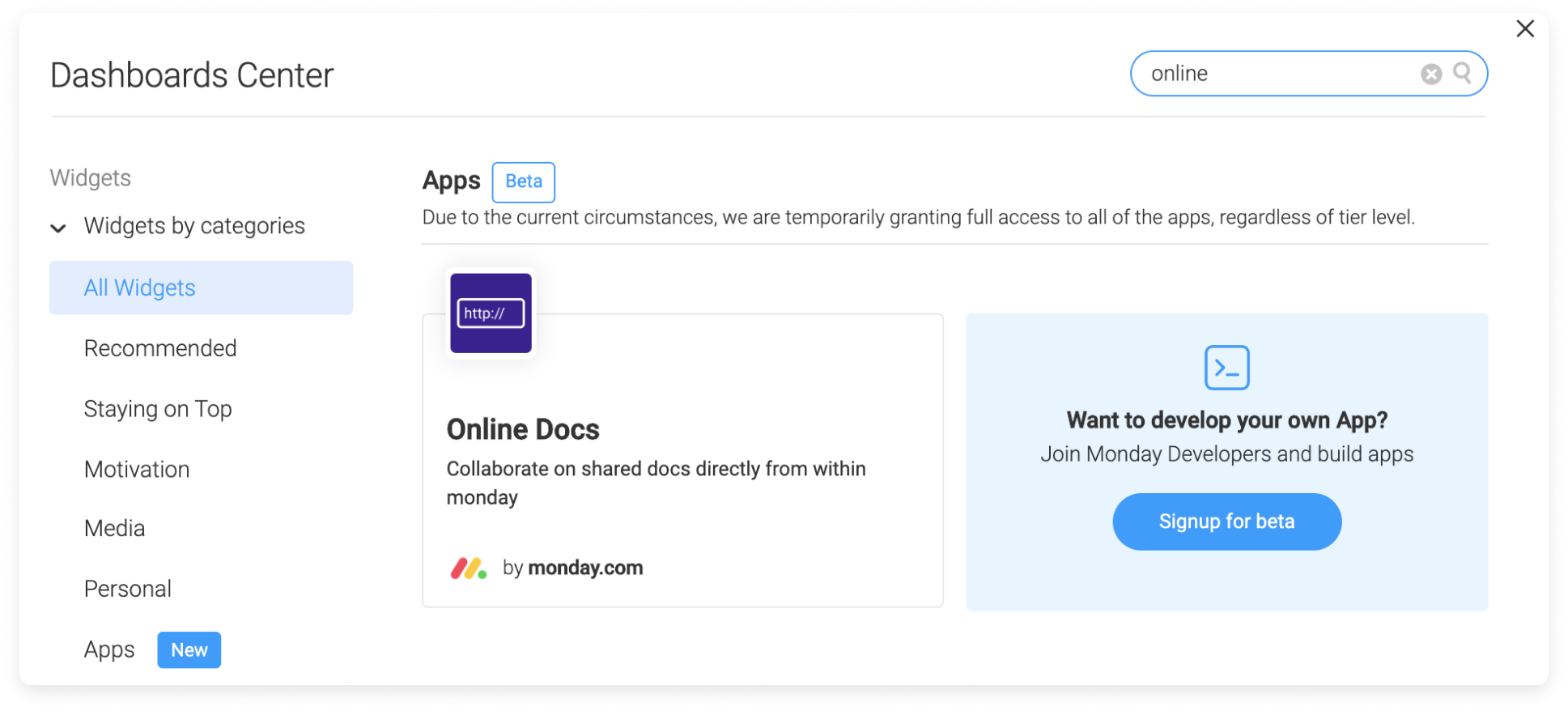 Now that your Online docs is set up, you can start embedding all your favorite links
😊
How does it work?
To start embedding links simply paste the website URL and add a name to your link for easy access.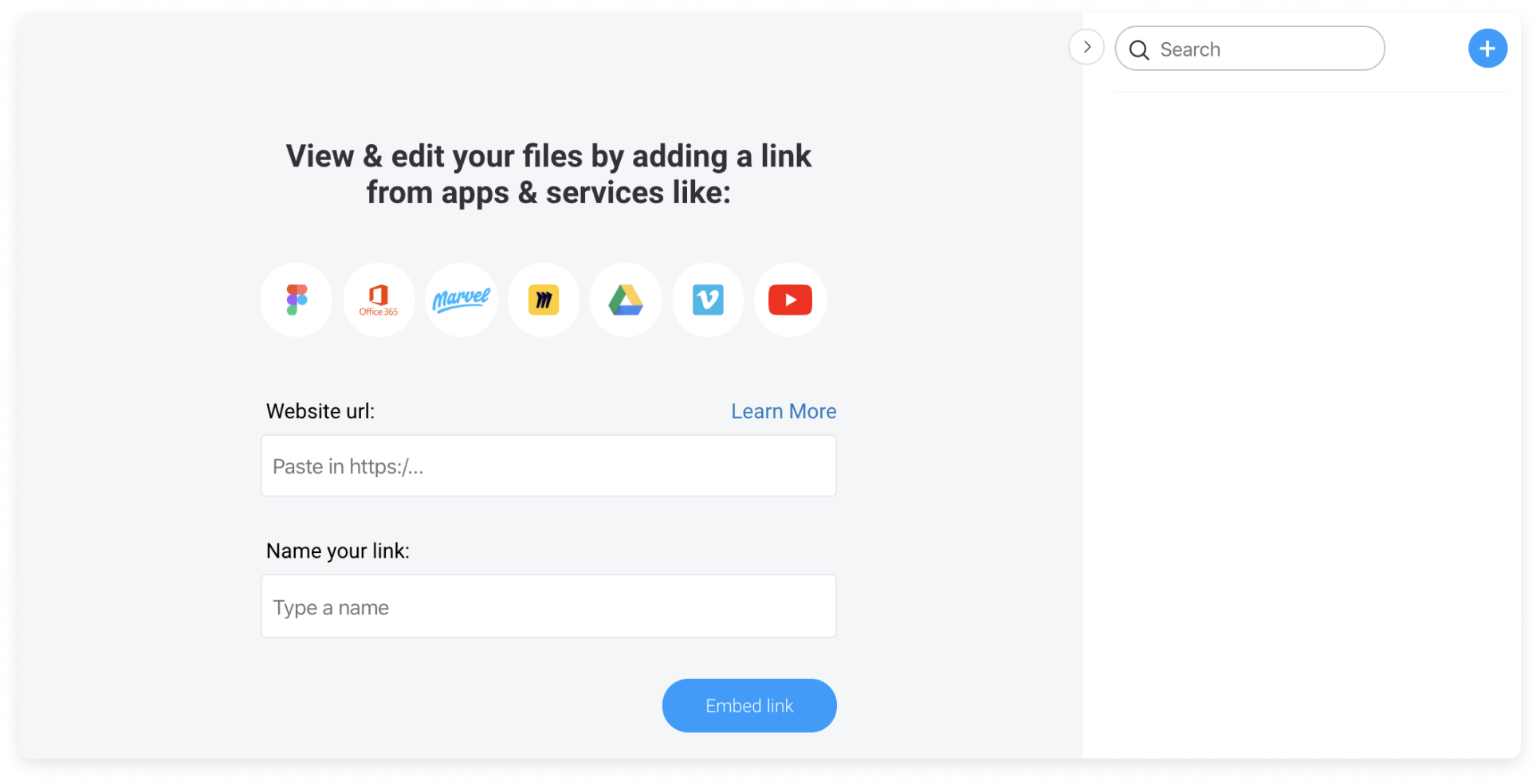 You can pretty much embed any links you want but for this to work, the link must be an embedded link. Let's go over a few examples to understand better!
Embed a map
To embed a map from Google map, click on the share icon located on the left of your map and then select embed link as below:
You will see an embedded link. From this link, you will need to copy only what is within the brackets starting by "https ...... ".

Next, paste this link into the Online Docs viewer and you are all set
😃
Embed a Youtube video
To embed your favorite Youtube video, click on the share button located right below your video. Next, select embed as below:
From this link, you will need to copy only what is within the brackets starting by "https ...... ".
And you are done!
Embed your Google Drive docs
Embedding your Google Drive documents is a great way to easily collaborate on files with your team directly from monday.com!
Open the Google Drive doc you'd like to embed into monday.com. Next, copy the URL of that file directly into the docs viewer. And you are all set!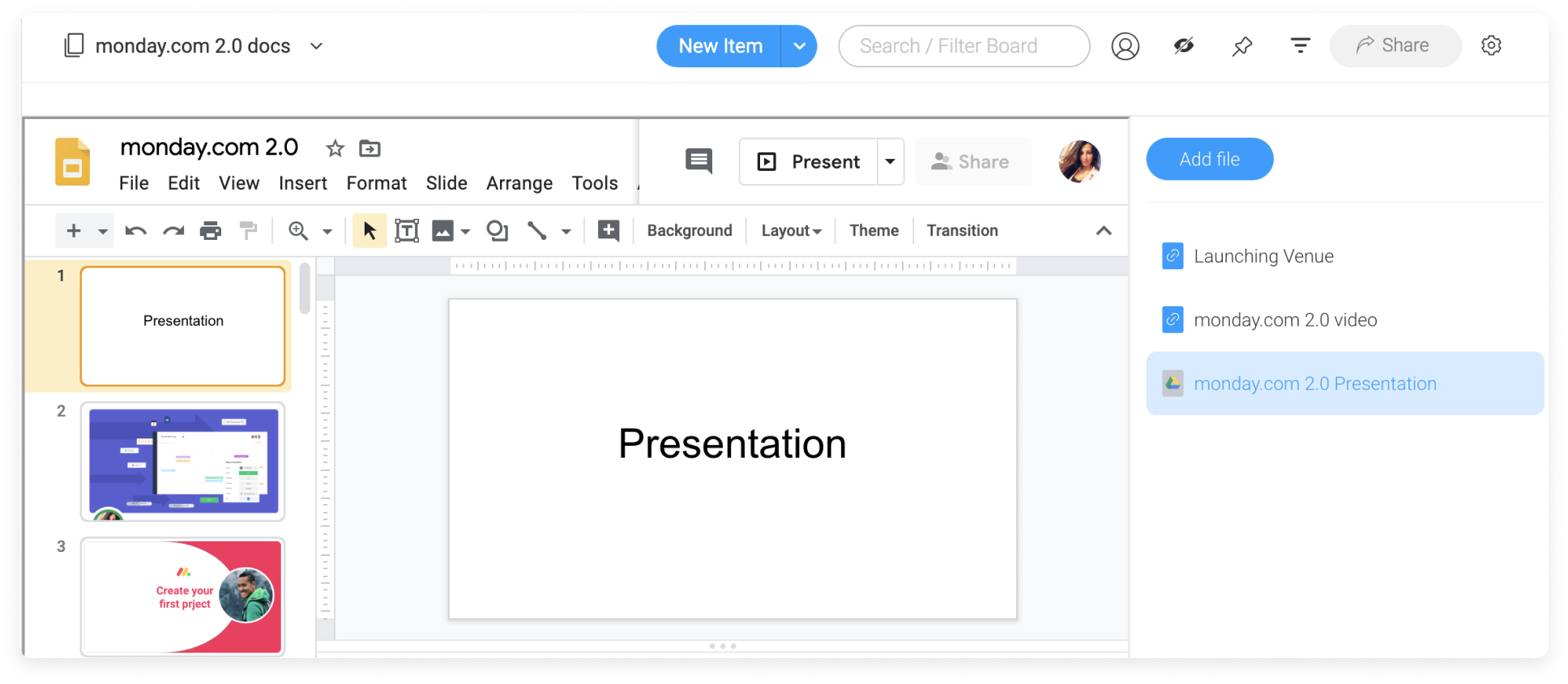 You can read the presentation slide by slide exactly like you can on your Drive. You can add comments and share the file with other users and edit the document all from your monday.com account.
Search for any files easily!
No need to scroll to find the right document or link! With the search option on the view, find any files you want in one mouse click
😊
I got an error message while embedding my file
This can happen for a few reasons.
1. The link you are trying to embed is not an embedded link. Always make sure to copy embedded links and not regular URLs (see examples above).
2. On some websites such as Youtube, the content creator will have the option to enable or disable the embed option. If you are getting an error while trying to embed the link, it might be because the content creator removed that setting from his/her video. You can always reach out to him/her to change that setting.
3. Certain sites don't allow embedding and will not let you embed their content externally at all.
To sum up, this feature is a must to enhance your workflow. It allows you to centralize all your important documents, videos and more in one single place for better and easier collaboration. 🙌
Tip:
Discover how to list your app in monday's apps marketplace right
here
.
If you have any questions, please reach out to our team right here. We're available 24/7 and happy to help.