1 min read
Feature
JotForm helps you create custom online forms and collect important data in a simple way. Using this app, you can gather all the information from the JotForm forms on your monday.com boards to better manage leads, distribute surveys, collect payments, and much more.
You can learn all about how to integrate with JotForm in this article on JotForm's support page. Additionally, as the Jotform app is an external app which was built by Jotform, any questions regarding the app can be sent to them directly at support@jotform.com. 🙌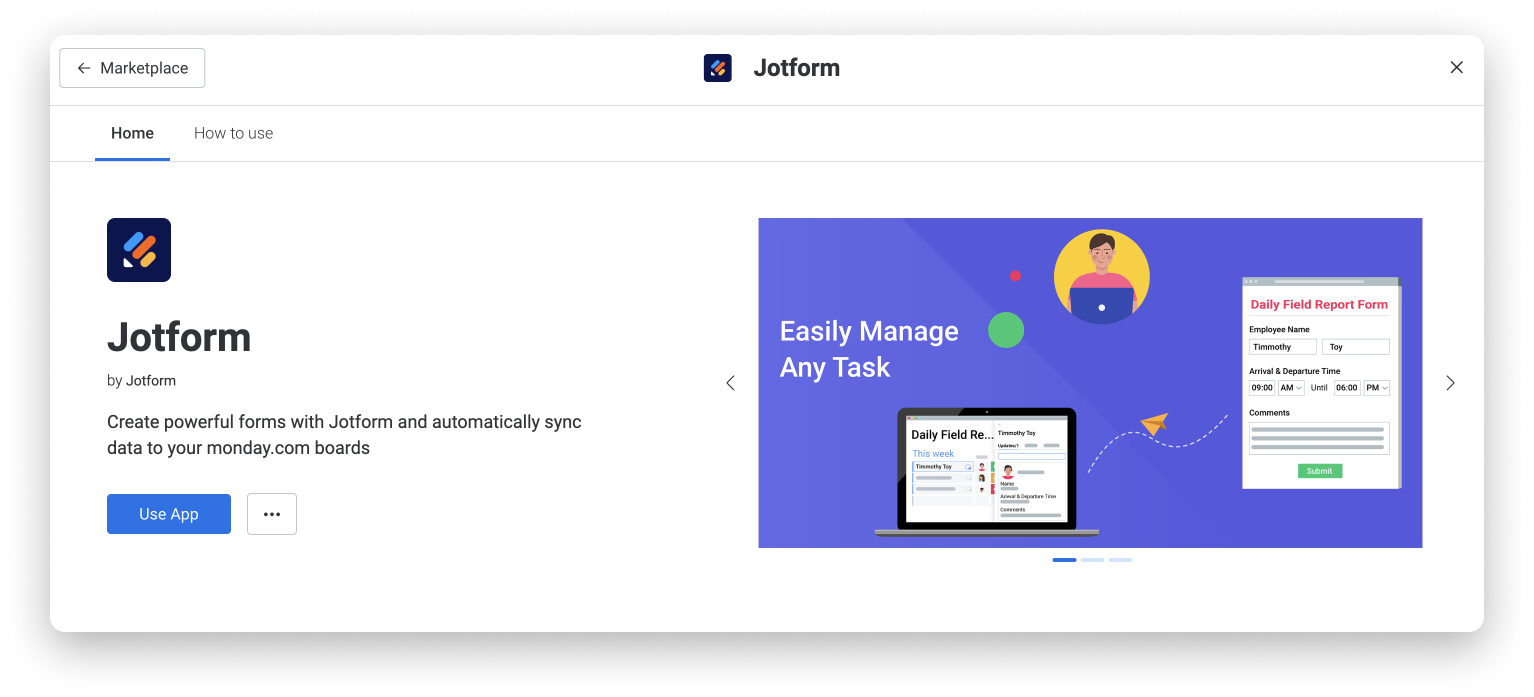 If you have any questions, please reach out to our team right here. We're available 24/7 and happy to help.