Stripe is a technology company that builds economic infrastructure for the internet. Businesses of every size—from new startups to public companies—use the Stripe software to accept payments and manage their businesses online. Now you can take a step further and pull these charges into monday.com so that your team can take this information to the next level.
How to add it to your workflow?
Step 1
To add an Integration, go to the board you want to create an Integration for and click on the Integration button, located on the upper right of your screen as below: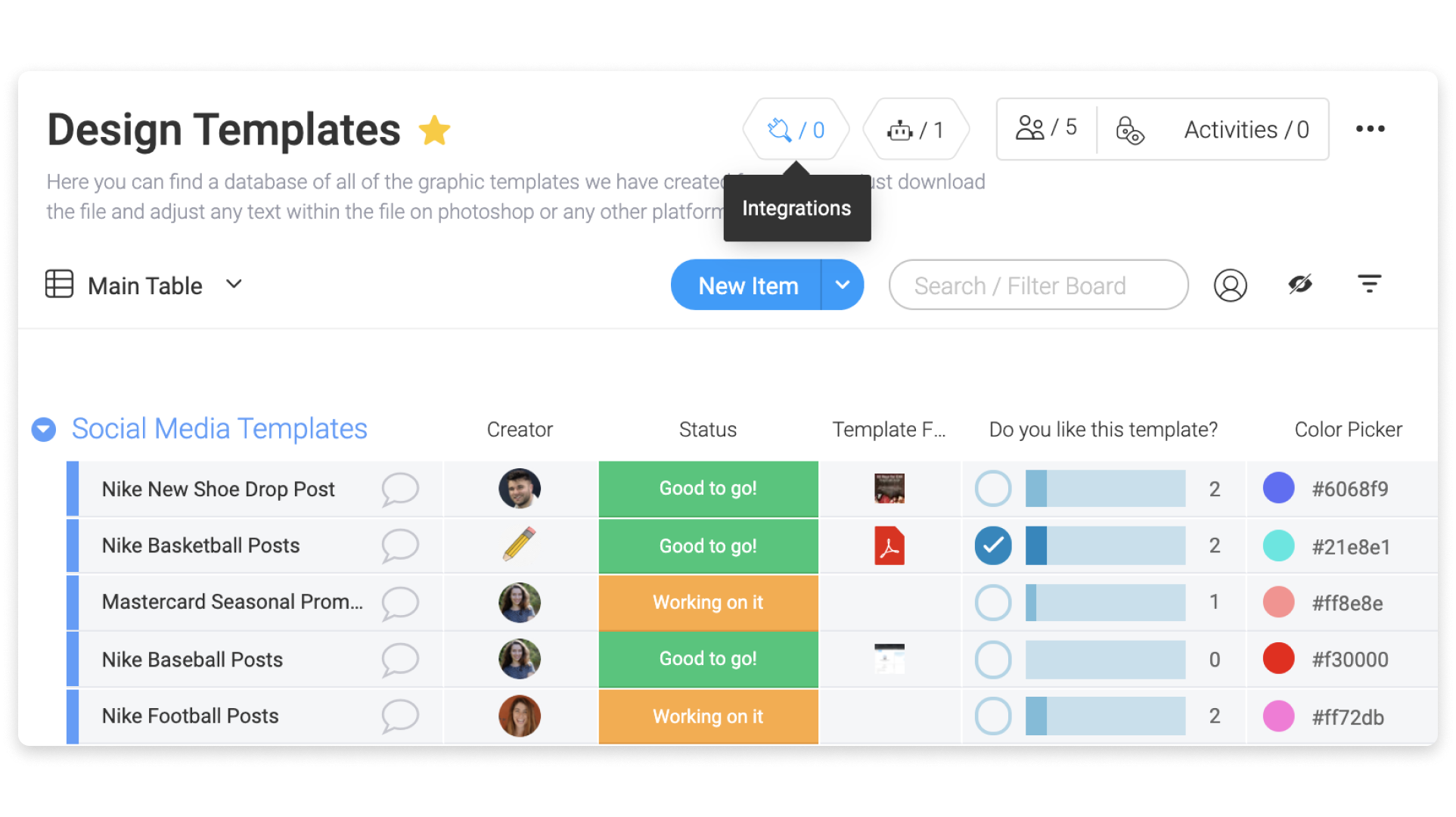 Once on the page, you will see all of the apps we offer to integrate with, then search or select "Stripe":
Then you will need to choose ״Create new Account״ if you do not already have a Stripe account:
If you already have a Stripe account simply write in your email and API Token from this account.
To find this token go to your Stripe account and look for Developers option. Once you click on it you will API keys option where you can copy over your Token under "Secret key."
So how does it work?
Very simple and straight forward actually. Your intent here is to tell monday.com that whenever a type of transaction occurs in Stripe pull it into this board. To understand better how this integration works, let's dive into an easy example: when a charge event occurs on Stripe, create an item.
A. Choose your account
First, select the Stripe email you want the transaction to be pulled from.
B. Choose the type of charge you want to pull from Stripe
The first option you will see is a dropdown of available charges that you can select to be pulled.
Note:
At this time you can select: any charge event, a successful charge, a failed charge, a charge refund, a charge update, a charge capture, a charge expiry, and a new pending charge creation.
C. Map your item
Finally, place the information you want to bring from Stripe on to columns you have added to your board. You can bring as many details from Stripe as you need.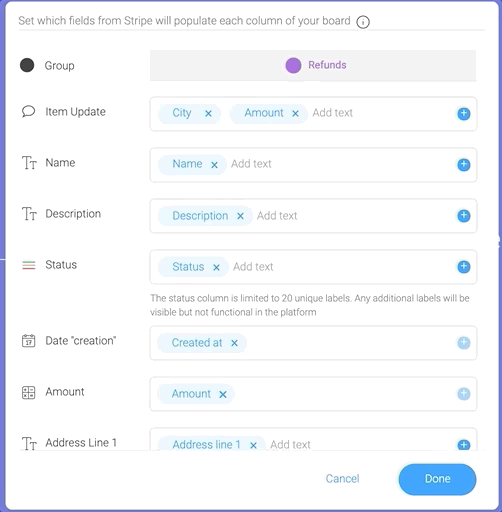 Note:
At this time the best type of column to map information from Stripe is the Text column.
D. See all your information from Stripe fill in your board
Once you have set the recipe monday.com would start asking Stripe to send all the information that you mapped into your boards do you can then acts as needed with your team.
More assistance
If you need help building custom integrations, we also have an option for paid assistance through our network of certified monday.com partners. If you're interested, please fill out this form and someone will be in touch shortly!
If you have any questions, please reach out to our team by using our contact form. We're available 24/7 and happy to help!