LinkedIn is a social platform geared for professionals, businesses, and employment opportunities. Now, you can directly integrate with your individual LinkedIn account and create and share posts directly out of monday.com! 🤓🎉
How to add it to your workflow
Step 1
To add an Integration, go to the board you want to create an Integration for and click on the Integration button, located on the upper right of your screen as below: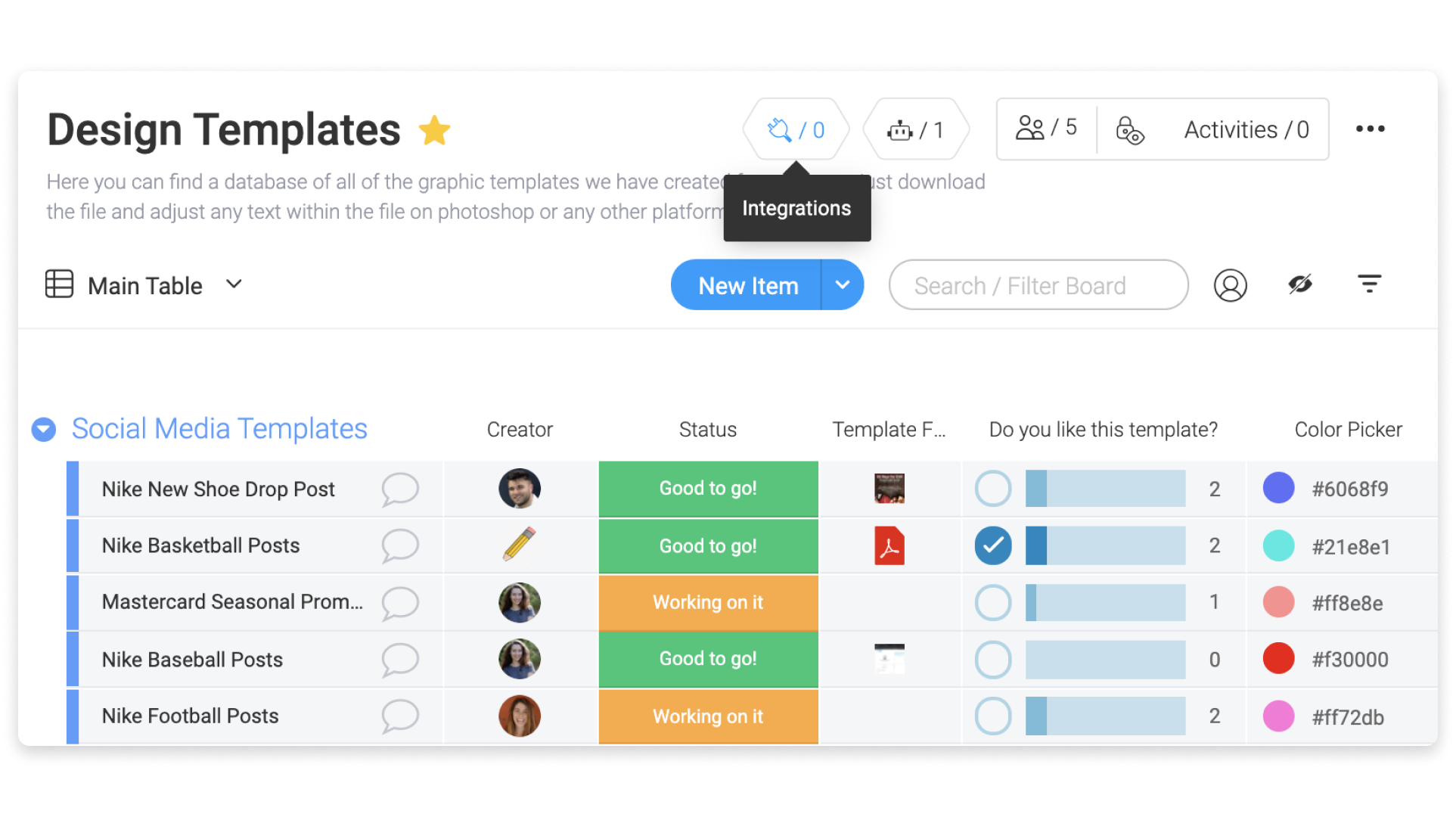 Once on the page, you will see all of the amazing apps we offer to integrate with, then go ahead and select "LinkedIn": 
Step 2
You will then see the following LinkedIn recipes:
When date arrives, create a new post and share it. 
When a status changes to something, create a new post and share it.
Step 3
Once you click on the recipe, you will be asked to enter connect your monday.com account with your LinkedIn account: 
Then you will be asked to log in to your LinkedIn account login credentials: 
Congrats! 🎉 You are connected to your LinkedIn account. Let's take it to the next level!
Step 4
Once you've chosen the recipe and connected your two accounts, you will get to the integration window. This is where you will be able to set up your integration. 
Note: You can only post from an individual's account. A company account will not work with this integration.
Supported LinkedIn columns
Currently, the following columns on LinkedIn are supported by our monday.com integration: Item Name, Status, Long Text. You can use these fields to create the data that you want to share. For instance, you could track the different phases of the production of the post within the same status column, and once you are ready to publish it, simply change the status label to published!
Tip: Use notification automations to notify reviewers, managers, or other team members to streamline this process even more!
First, select the status column that you want to use and which label in that status that you want to be the trigger:
After setting your integration, you can select which data will be mapped into each column by clicking on the blue plus sign:
The columns on your monday.com board will be the blue bubbles, and the fields that they are populating are in relation to your LinkedIn post.
Note: Make sure all of your fields are mapped. 
LinkedIn integration column
When selecting which data will be mapped into each column, the integration column will be added automatically with the tip that will explain the column purpose and to let you quickly jump to the post on LinkedIn.  
Note: The link created in the LinkedIn column will fail if you try making the exact same post within a 10 minute period.
If you're seeing the error message  "Creation failed" in the LinkedIn integration column, please contact us at support@monday.com. 

More Assistance
If you need help building custom integrations, we also have an option for paid assistance through our network of certified monday.com partners. You can consult and hire their services directly through our professional services online store.
If you have any questions, please reach out to our team right here. We're available 24/7 and happy to help.