With a simple click, you can now import all your Asana projects into your monday.com account! Even the ones you've created for the final GOT battle.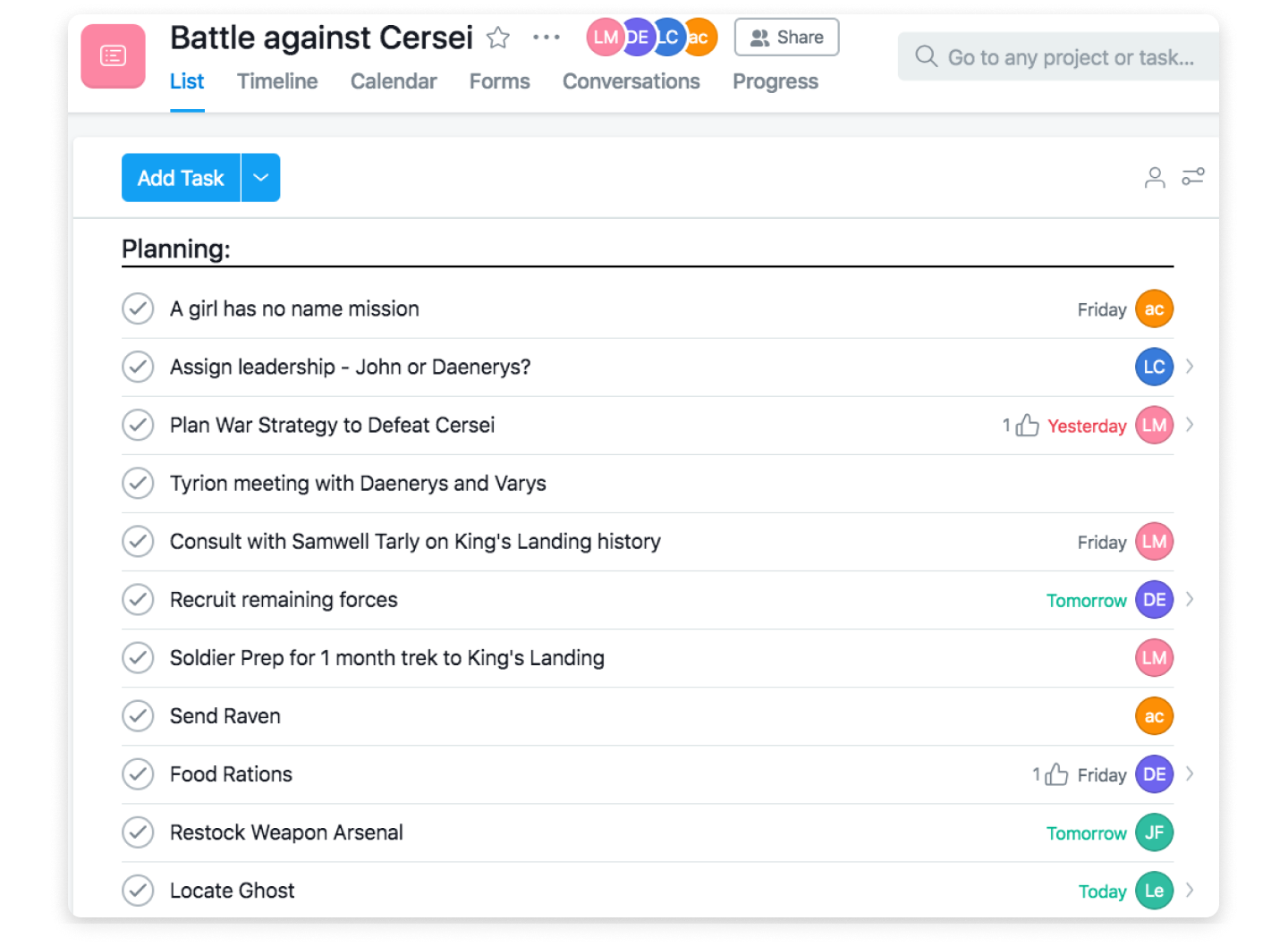 Import data
Go to your Profile Picture (Avatar) and click on 'Import data':
Next, click on Asana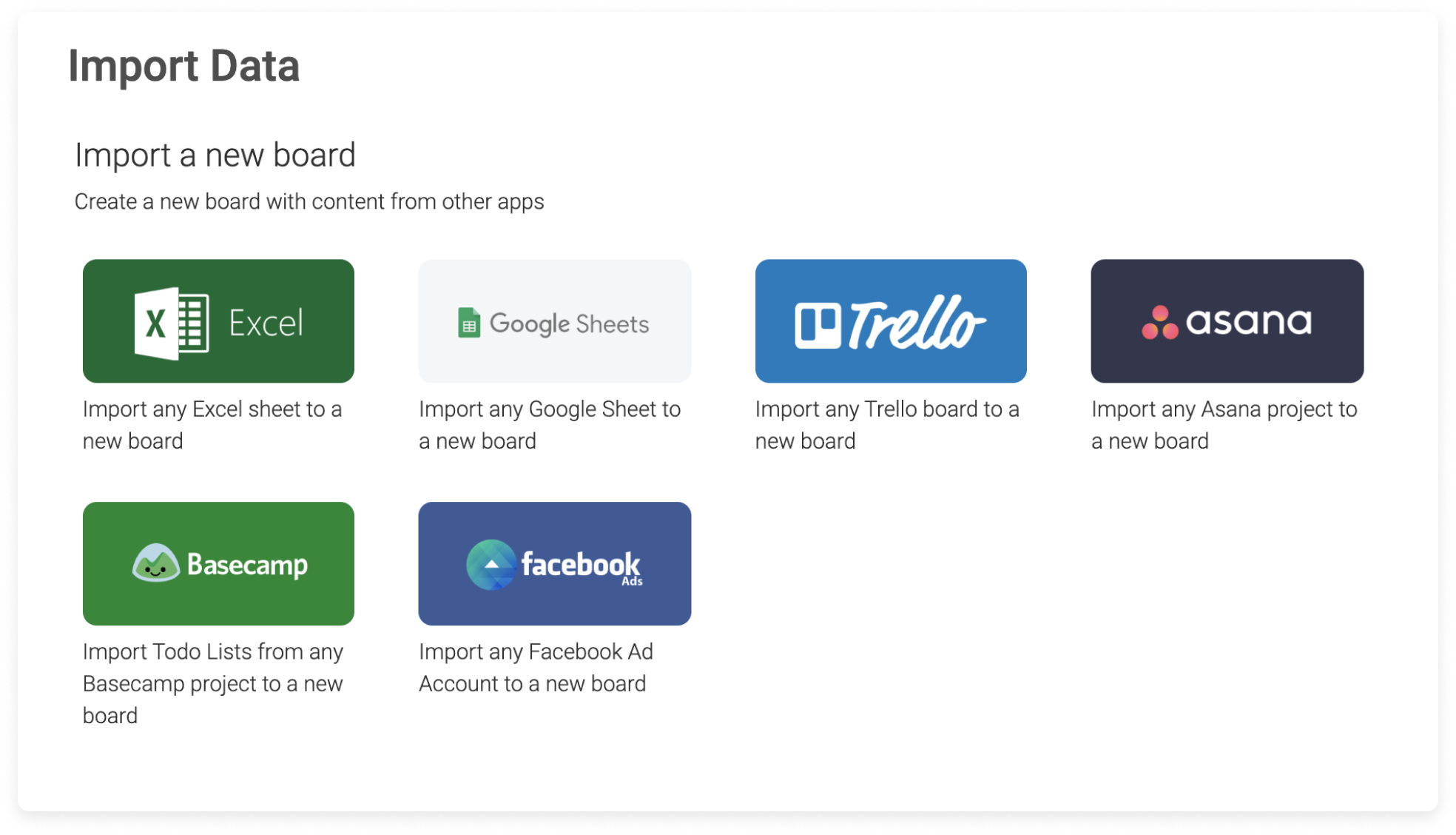 After clicking on Asana, you will need to connect your Asana account to monday.com:
Connect your account

You will then get to the following page. Make sure you allow monday.com to access your Asana account. Just click on the blue "Allow" at the bottom.
Once you authorize monday.com you can then choose the relevant Asana projects you want to import and hit "Next":
Invite your team
In the next step, all of the tasks in the selected Asana projects are searched for assignees, and their emails are cross-referenced with the emails of users in your monday.com account. This way when the projects are imported to monday all the items will be assigned to the correct individual automatically!
You can then see which Asana users are not part of your monday.com account and easily invite them to join (this is optional):
Customize
Once you have imported your project(s) to monday.com you can begin to customize your board to meet your needs, communicate with your team members, and start working on your project (I do hope they have enough people to fight Cersei).
You can also decide to supercharge Asana's task-management capabilities and turn monday.com into your work hub 🙌 while keeping both platforms connected and synced. You can read more about this in the article all about our Asana Integration.
Note:
Want more ideas on how you can integrate monday.com with other platforms? Check out this article:
monday.com Integrations
The below Asana fields are currently supported with our Asana import:
Name
Assignee
Completed
Notes
Due date
Parent name
If you have any questions, please reach out to our team by using our contact form. We're available 24/7 and happy to help!