We have just started the process of translating monday.com in several languages. Because we are continuously updating monday.com with new features, it is a real challenge to keep up with multiple languages. We are definitely planning to have the entire platform translated in the future. In the meantime, we have a few resources for you that should help 😊
Use Google Chrome Translate
What you can do is log onto Google Chrome and it will translate the page for you. You also are able to write all of your pulses, statuses, notes, etc. in your mother tongue whether that's Spanish, French, Portuguese, German, Hebrew, etc. You can also write from right to left in your update section. Click here to see how.
Glossary & Articles
Our glossary is currently available in several languages as below:
You will also find translated articles in French, German, Portuguese and Spanish right here.
Note:
 We are also planning to translate our entire knowledge base in multiple languages. Stay tuned :) 
Webinars in your language
Our basic webinars are now available in multiple languages. Feel free to check the page https://monday.com/webinars/ to get a recording.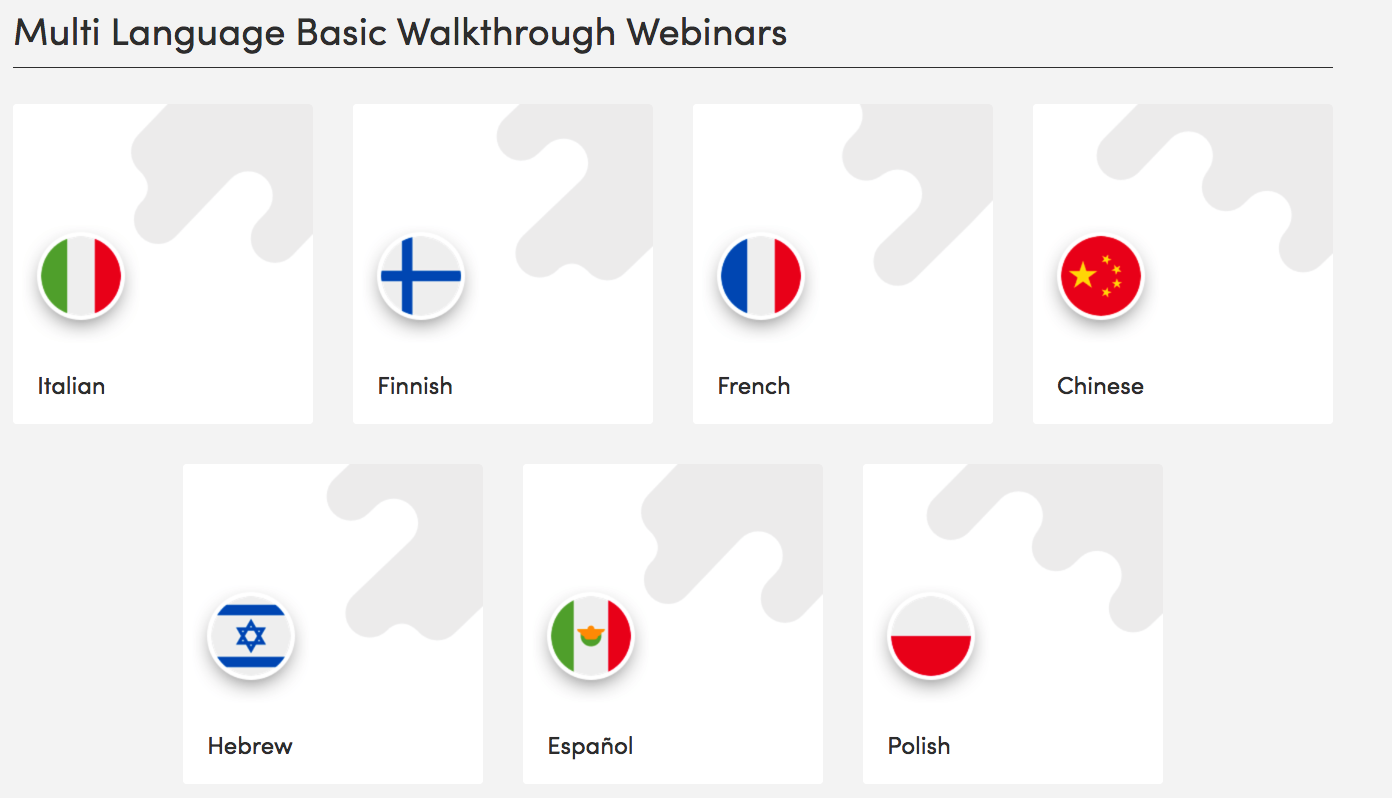 Customer Success Team available 24/7
We also have a customer success team speaking French, Spanish, Hebrew, Portuguese and Swedish :)
We are available for you 24/7 so don't hesitate to reach out to us!
Paid Assistance in your language
We also have an option for paid assistance and training in your own language through our global network of certified monday.com partners. If you are interested, please fill out this form and someone will be in touch shortly. 
If you have any additional questions please don't hesitate to reach out to us at support@monday.com. We are available 24/7 for any questions you may have.