This functionality will give you the option to hide columns in your board and save them as a new view. This will help you focusing on what's important and will save you time of scrolling through all the columns to find what you need.
How to hide columns
Open any of your boards and click on 3 dot menu on the right side just above the board: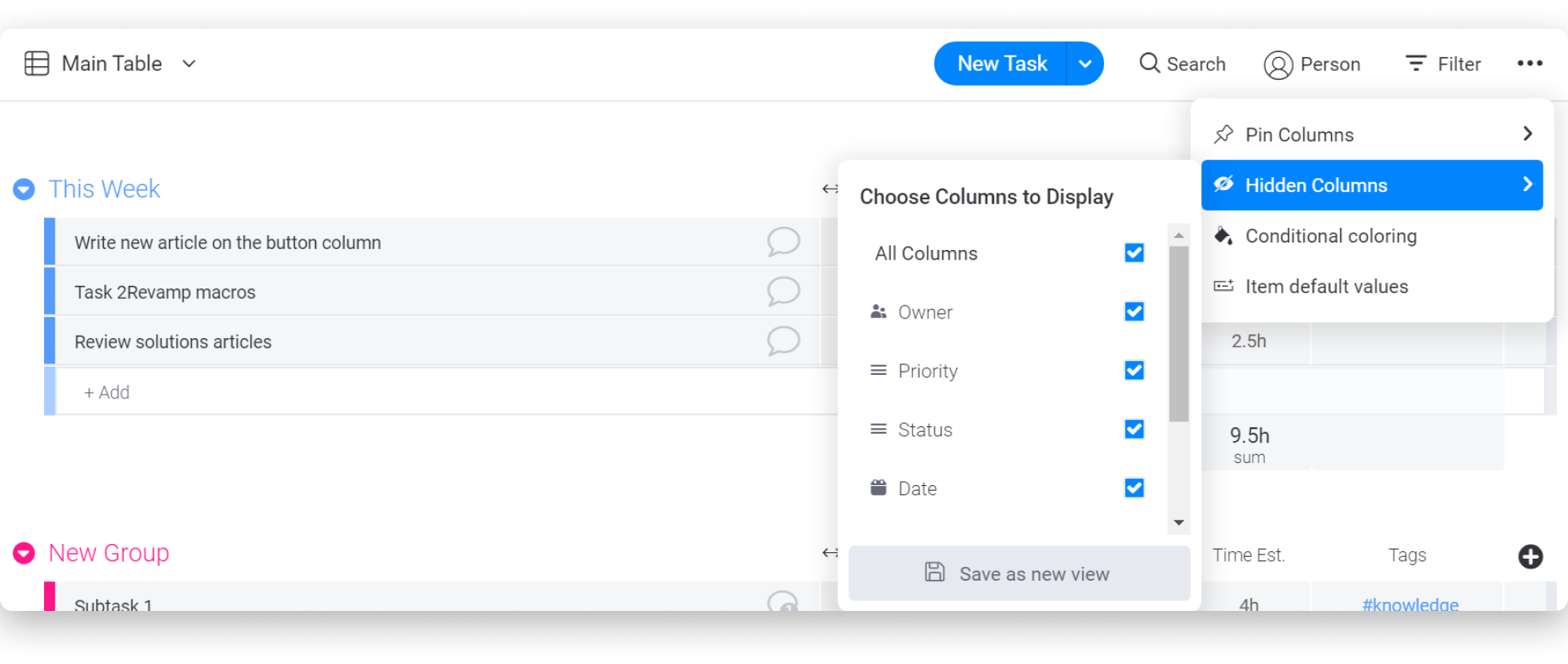 After selecting "Hide columns" from the menu, s
elect which columns you'd like to display in your board:

Your board will then only show the columns you chose to keep visible. 🙌
Save it as a view
Saving your filters is a great way to access to what you need to see in just a few clicks!
Let's say we are managing the finance aspect of the events. We are only interested to see a few columns including the budget and the actual amount spent. We will hide the columns that are not needed. Once done, we will save it as a new view as below: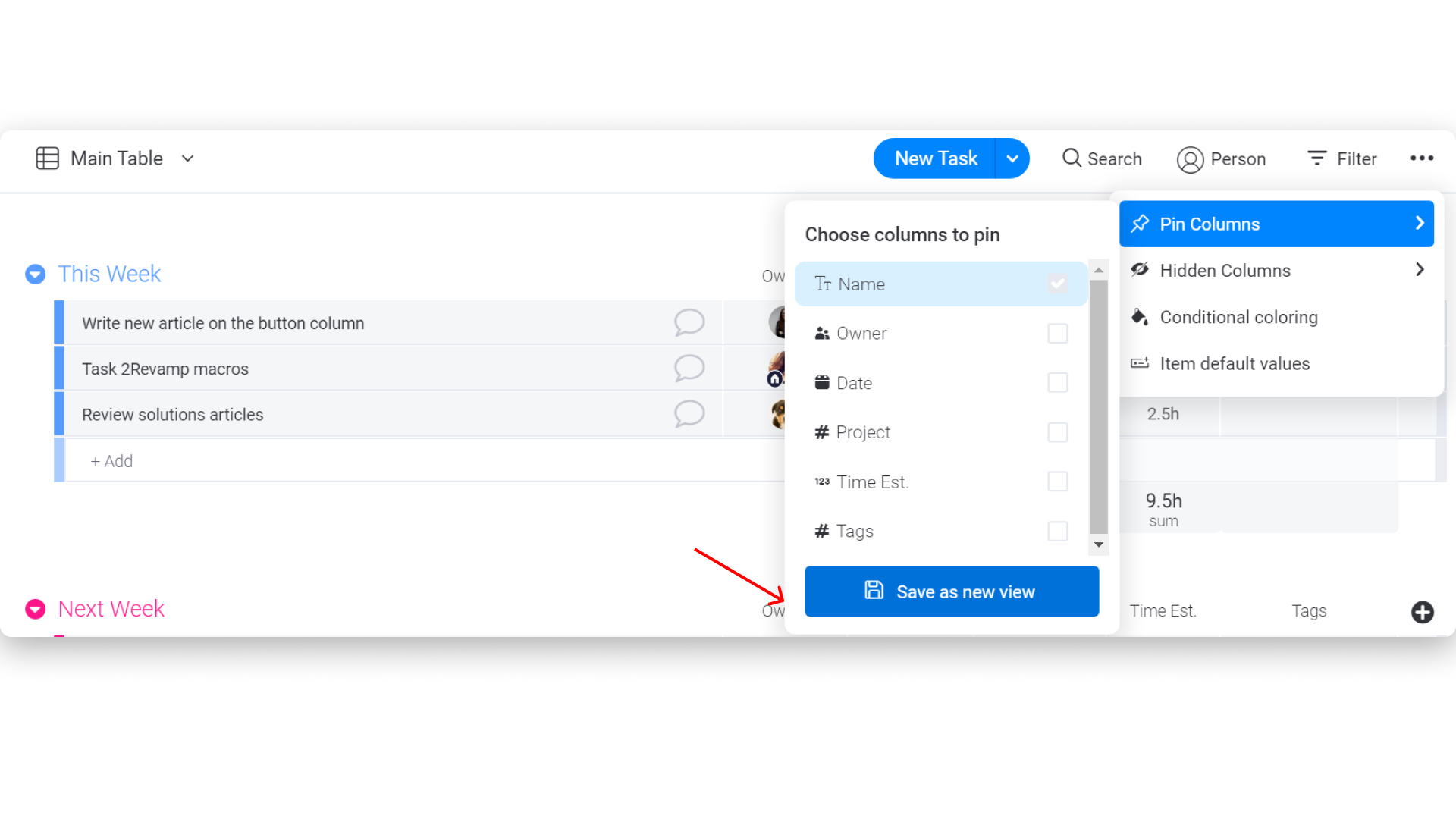 Next, we will rename our filter on the left of the board as below: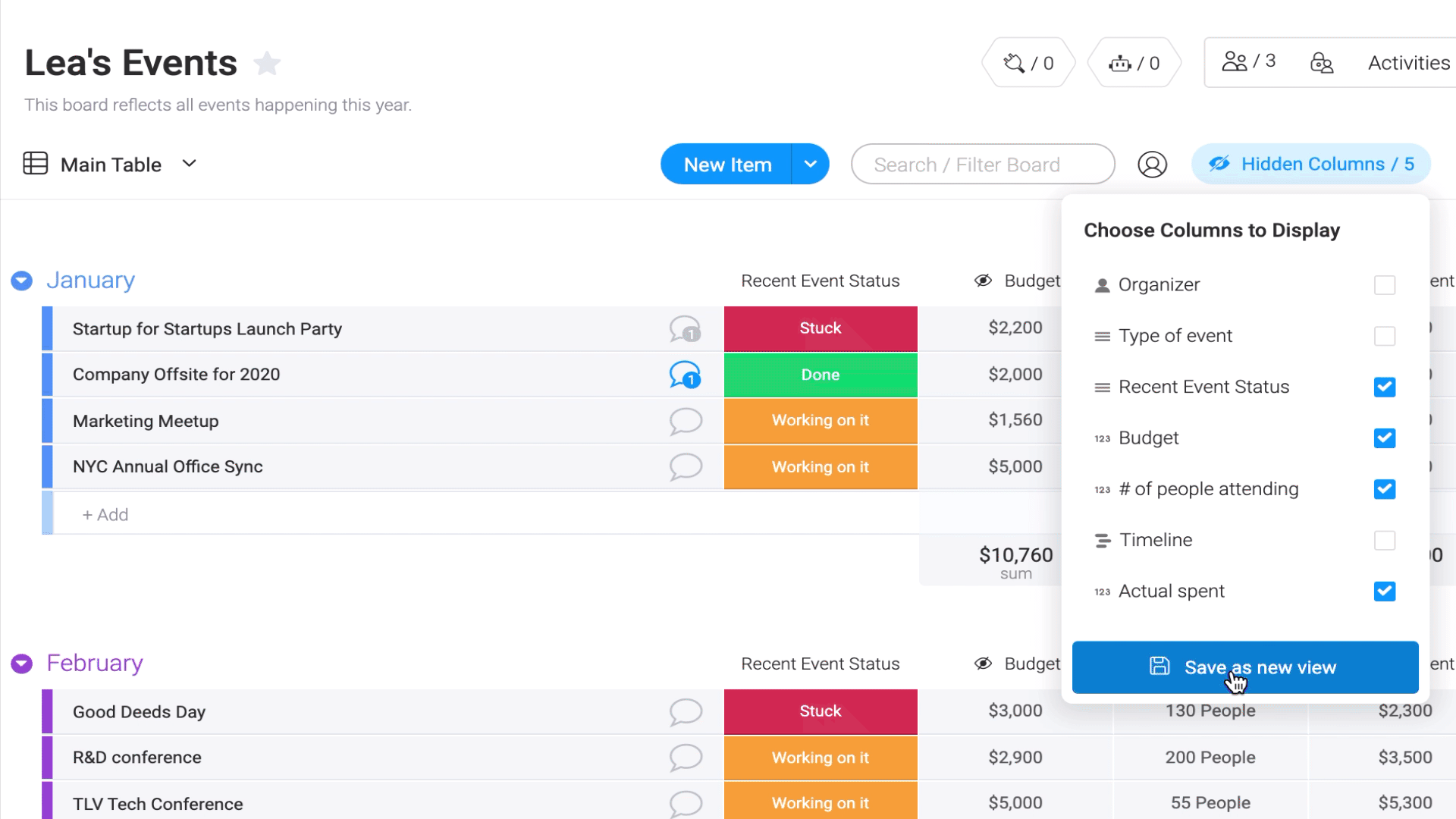 Et voilà! 🥳
You will be able to access all your saved filters anytime from this dropdown menu:
From there, you can edit your filters, delete them or just move back to the original view (with no filters) by clicking on Main Table.
To learn more about filtering on a board, check out t
his article.
Impact on Automations
Hiding a column can interfere with the automations you have created on your board that includes that column.
For example, in our board we have the below integration:
If we decide to hide the column "content" or the column "designer", the automation will no longer be working and will be automatically disabled.
If you have any further questions about the board filter, please feel free to reach out to us anytime at
support@monday.com
.