You can create a To-do list for your dashboard with the Todo List Widget! Add items to the list and tick them off as you power through your tasks! ✅
How to add it
To add the Todo List Widget, click "Add widget" at the top left corner of your dashboard, and then select "More".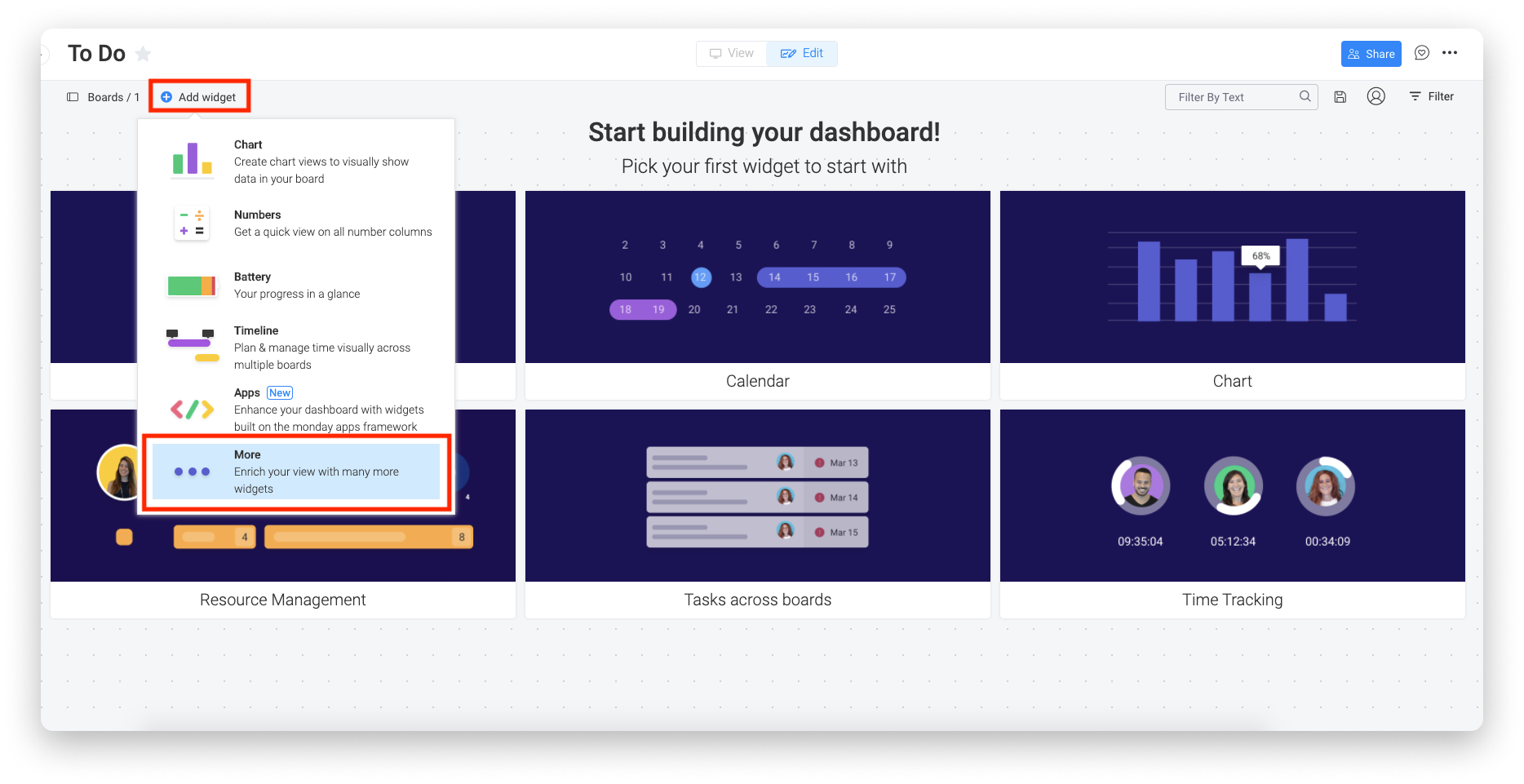 Select the Todo List Widget from the Dashboards Center under the 'Recommended' category, or by searching for it in the search bar!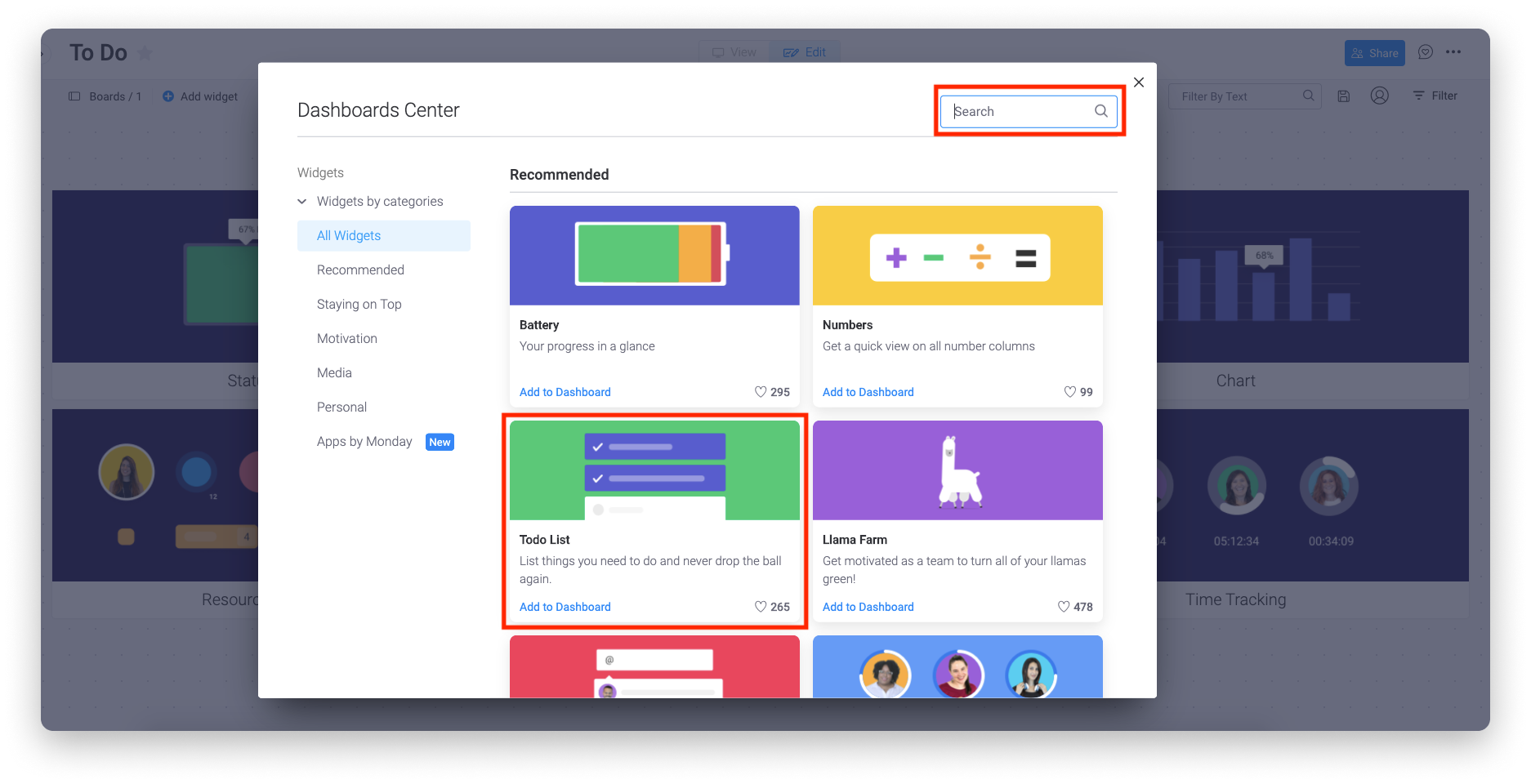 How does it work?
To get started, simply click in the "Create a new task" bar, and begin typing your task! When you are finished typing, press Enter on your keyboard, or click anywhere on your screen to add it to your todo list!
Add as many items as you want!
When you've completed one of your tasks, click the bubble to cross it off your list! It will move down below to your "Completed" tasks. You can click "Completed" to expand the list of all of your completed tasks, or keep them collapsed.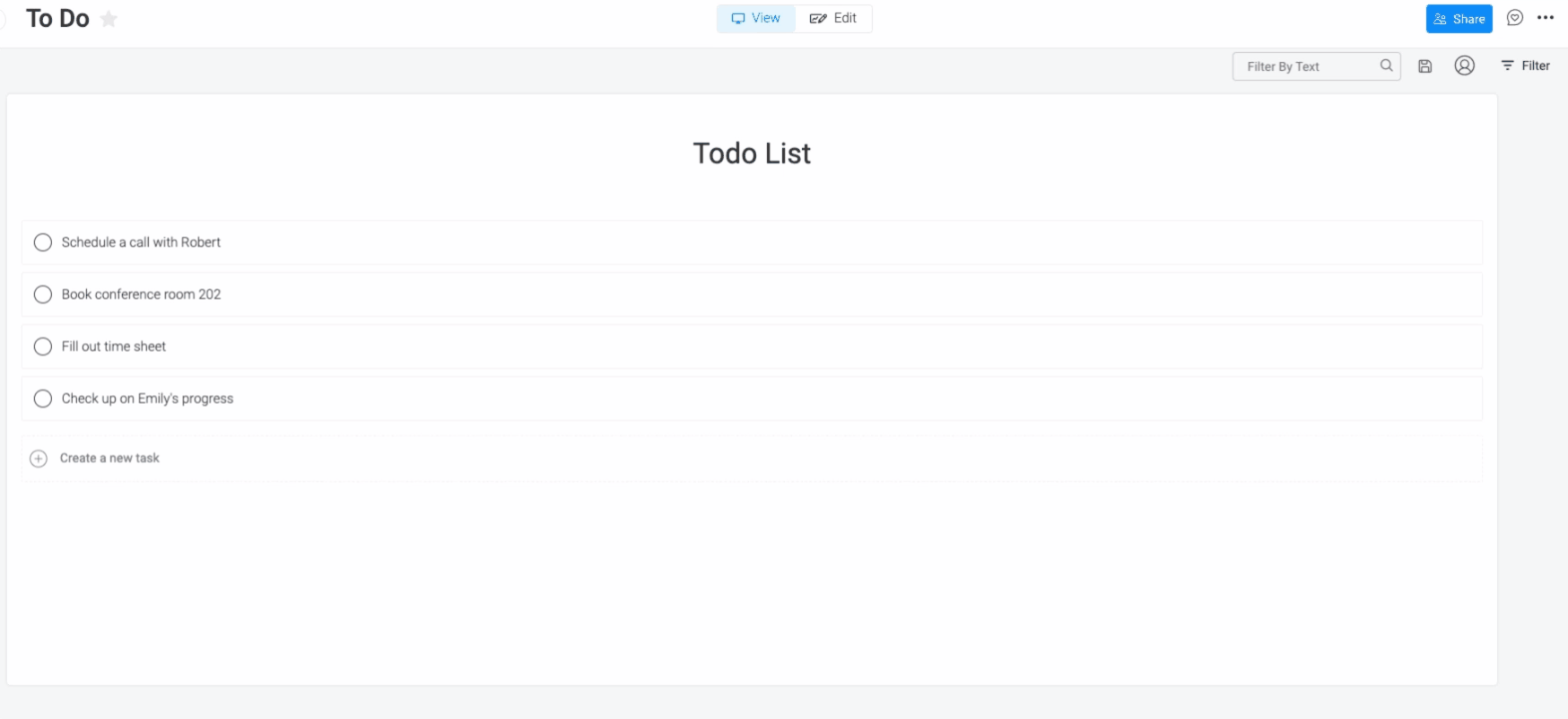 How do I delete tasks?
To delete tasks from your list, simply hover to the right of the task, and click the little trash bin icon that appears!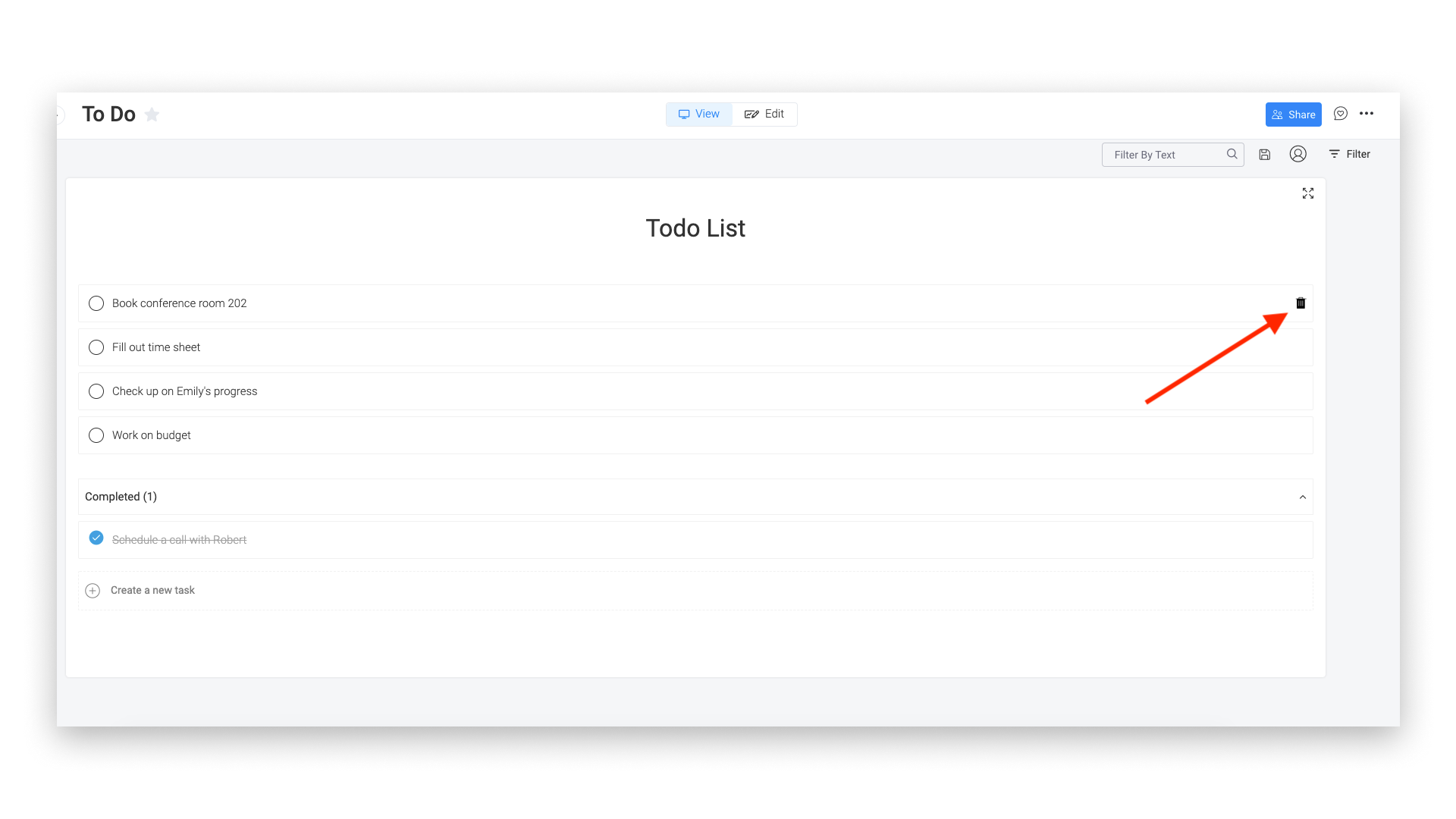 If you have any more questions, reach out to us at support@monday.com and we'd be happy to assist :)