Display any YouTube video on your dashboard with the YouTube widget! You might use this widget to get a daily dose of entertainment, quickly view an instructional video, or keep any other video you need at the tips of your fingers. Keep reading to learn how it works. 🎬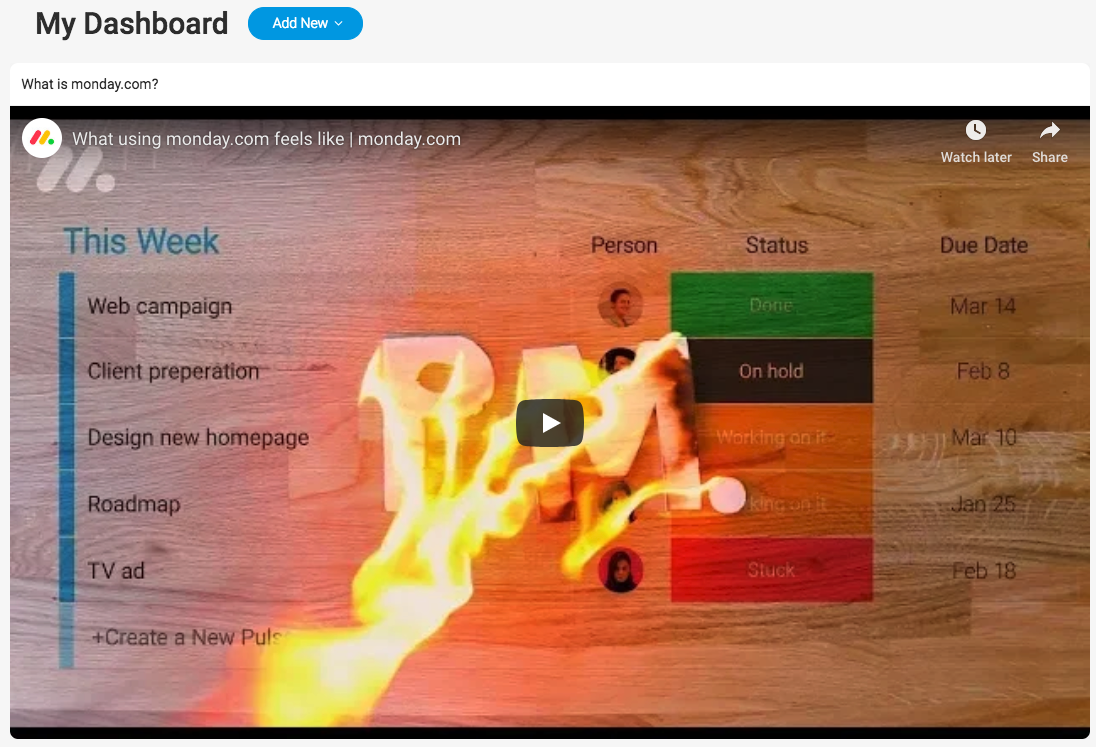 How to add it? 
Simply click on "Add New" at the top of the Dashboard page or click on the + sign in a blank widget. From the drop down list, click "more".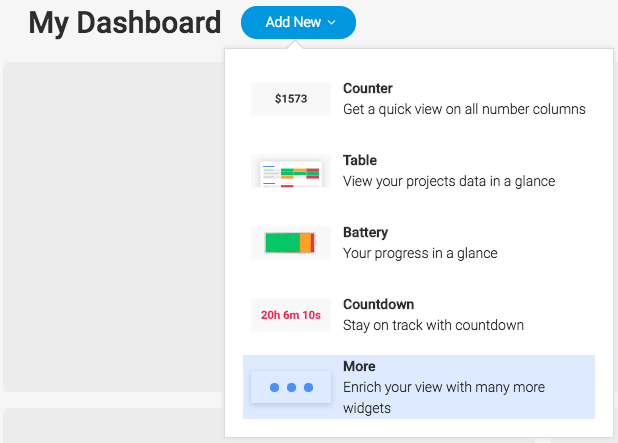 Once in the dashboard center, select "YouTube".
How to rename it?
Once added, you can rename your widget. To do so, click on the arrow on the right of the widget's title and select "rename"
How to delete it?
To delete, rename or view the Table Widget in full screen, simply click on the drop-down menu next to My Widget-
Once the widget added, you will need to add the link of the video you'd like to be displayed.  
How to resize your widget?
Once you have added your widget, you can resize it by dragging the bottom right corner to the size you'd like it to be.
You can also see a full size view whenever you want by clicking on the button on the top right hand corner. 
How to embed a video?

 
Simple! Just copy and paste the URL of your YouTube video from the URL bar into the box in the widget. 
Before: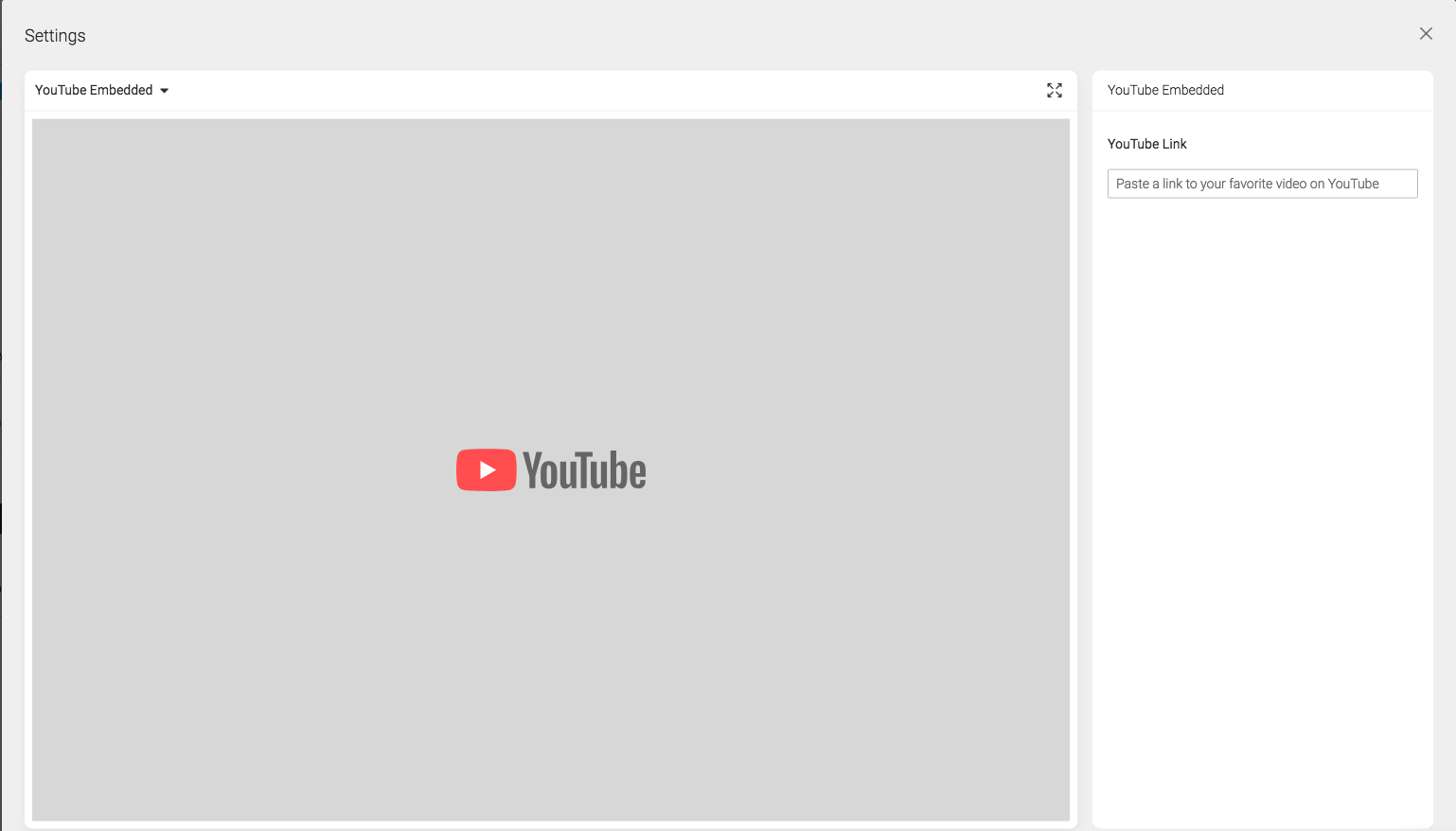 After: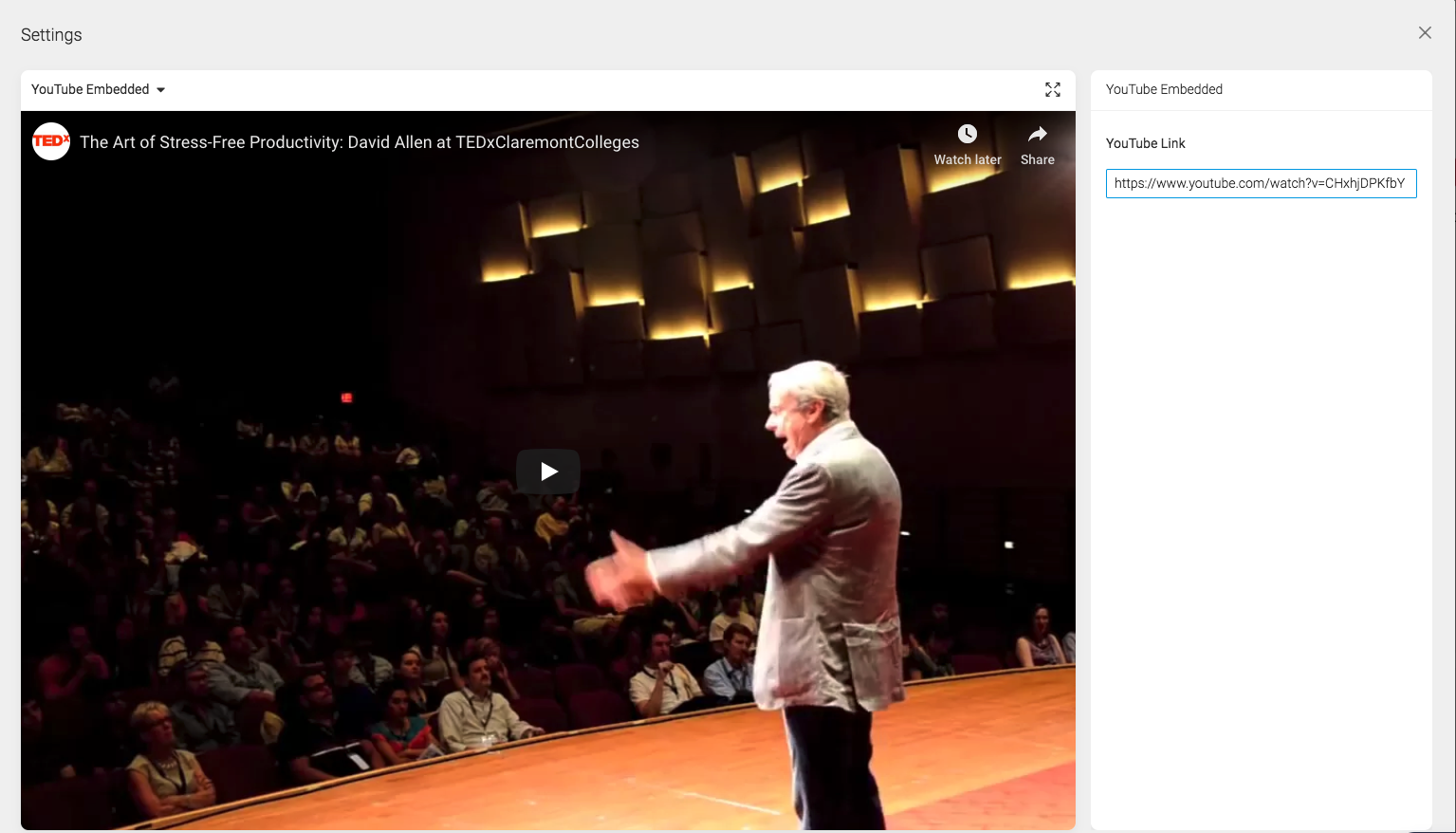 If you see an error screen, please try copying and pasting the link again, ensuring there are no extra spaces. 
You'll see your Youtube video displayed on your dashboard. 😊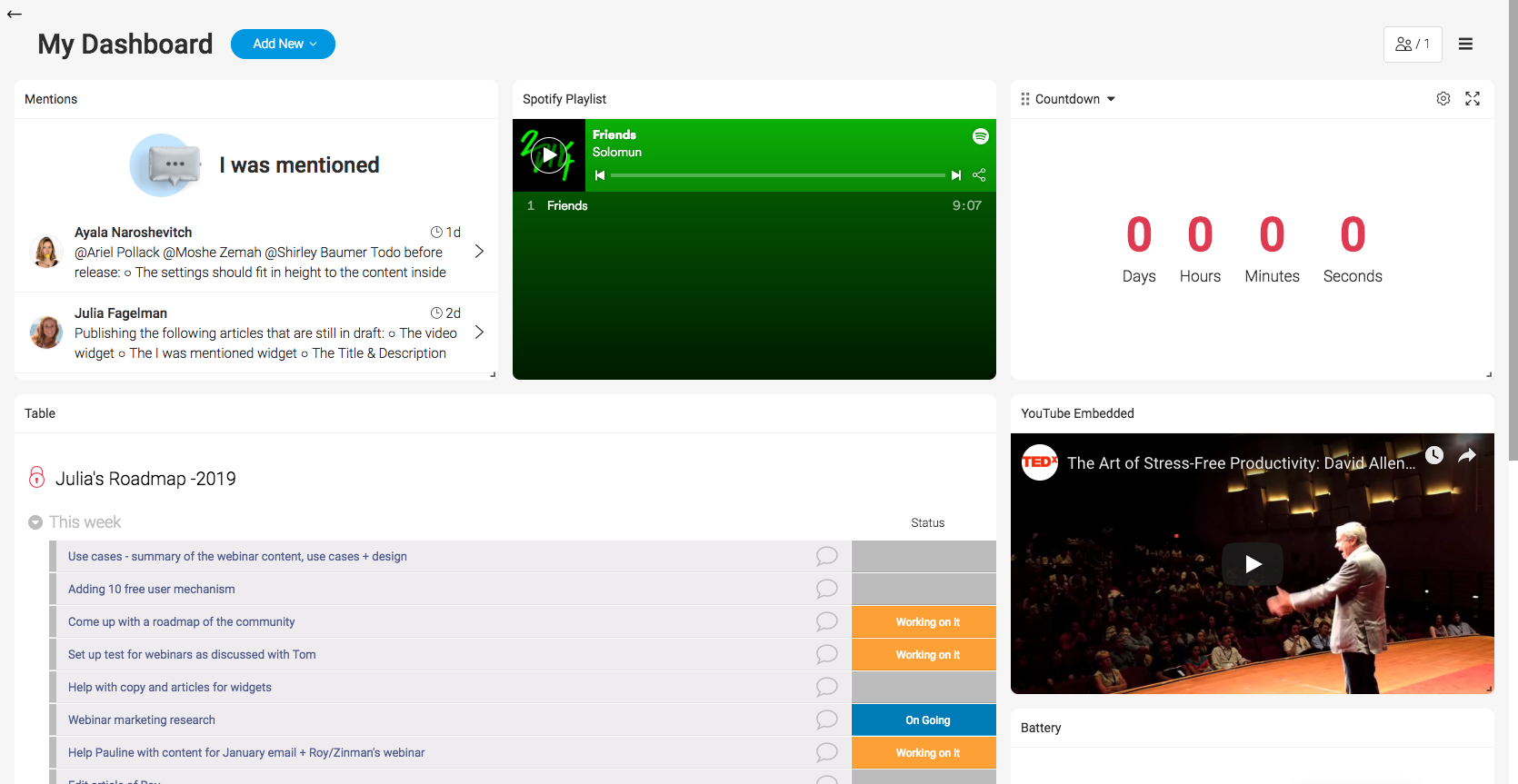 Tip: You can also use this widget with Vimeo. Follow the same instructions but just paste a Vimeo URL into the box. 
If you have any further questions, please feel free to contact Customer Success at [email protected]