Display any YouTube video on your dashboard with the YouTube Widget! You can use this widget to get a daily dose of entertainment, quickly view an instructional video, or keep any other video you need at the tip of your fingers. Keep reading to learn how it works. 🎬
How to add the widget
To add the YouTube Widget to your dashboard, just click '+ Add Widget' at the top left corner of your Dashboard and select 'More' to launch the Dashboards Center.
In the Dashboards Center, you'll find "YouTube" under the "Media" category, or you can search for it in the search bar!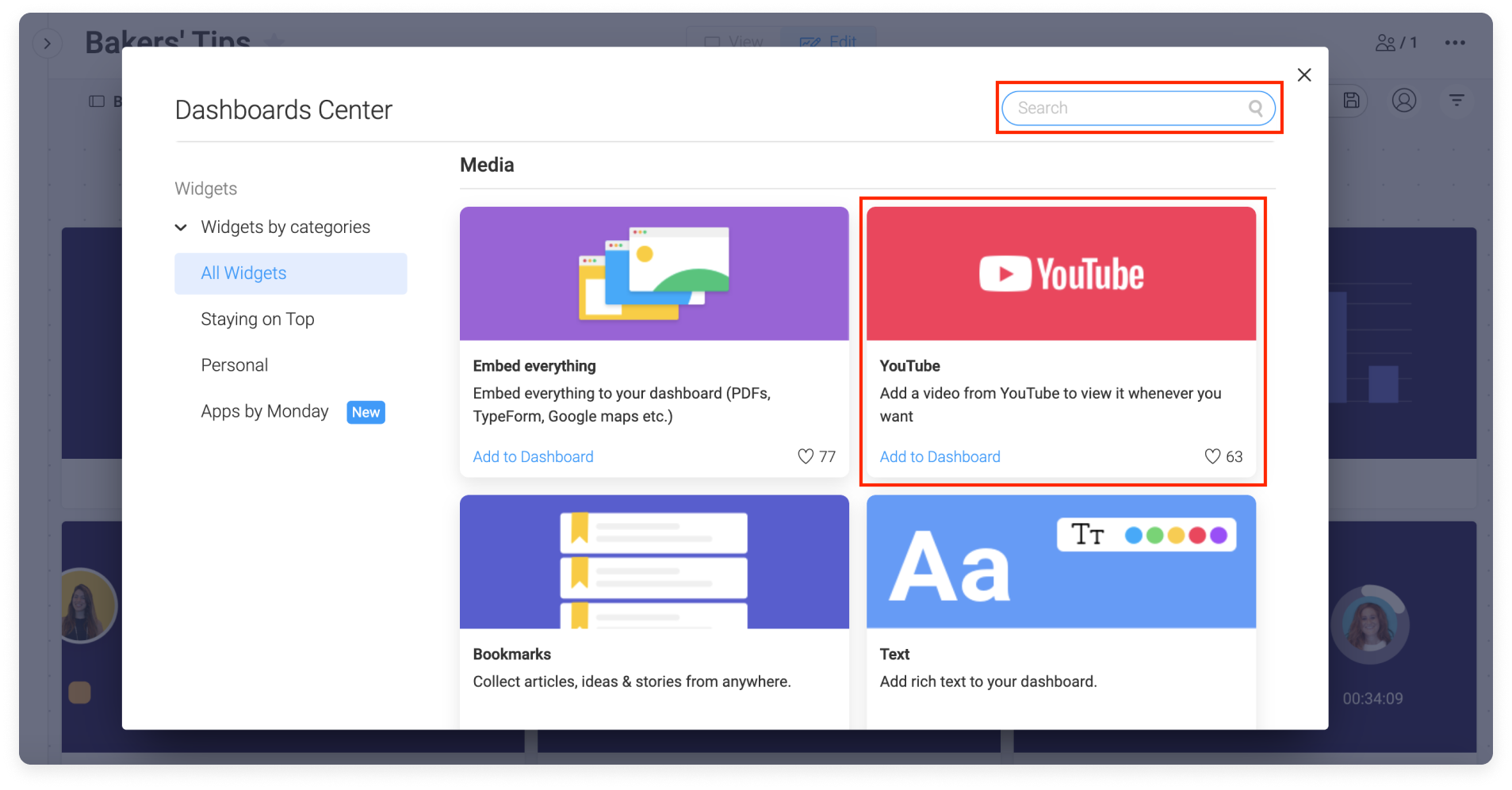 How to set it up
In the right panel, you can set up your YouTube Widget with whatever video you'd like to watch! Just copy and paste the video's link into the field right here: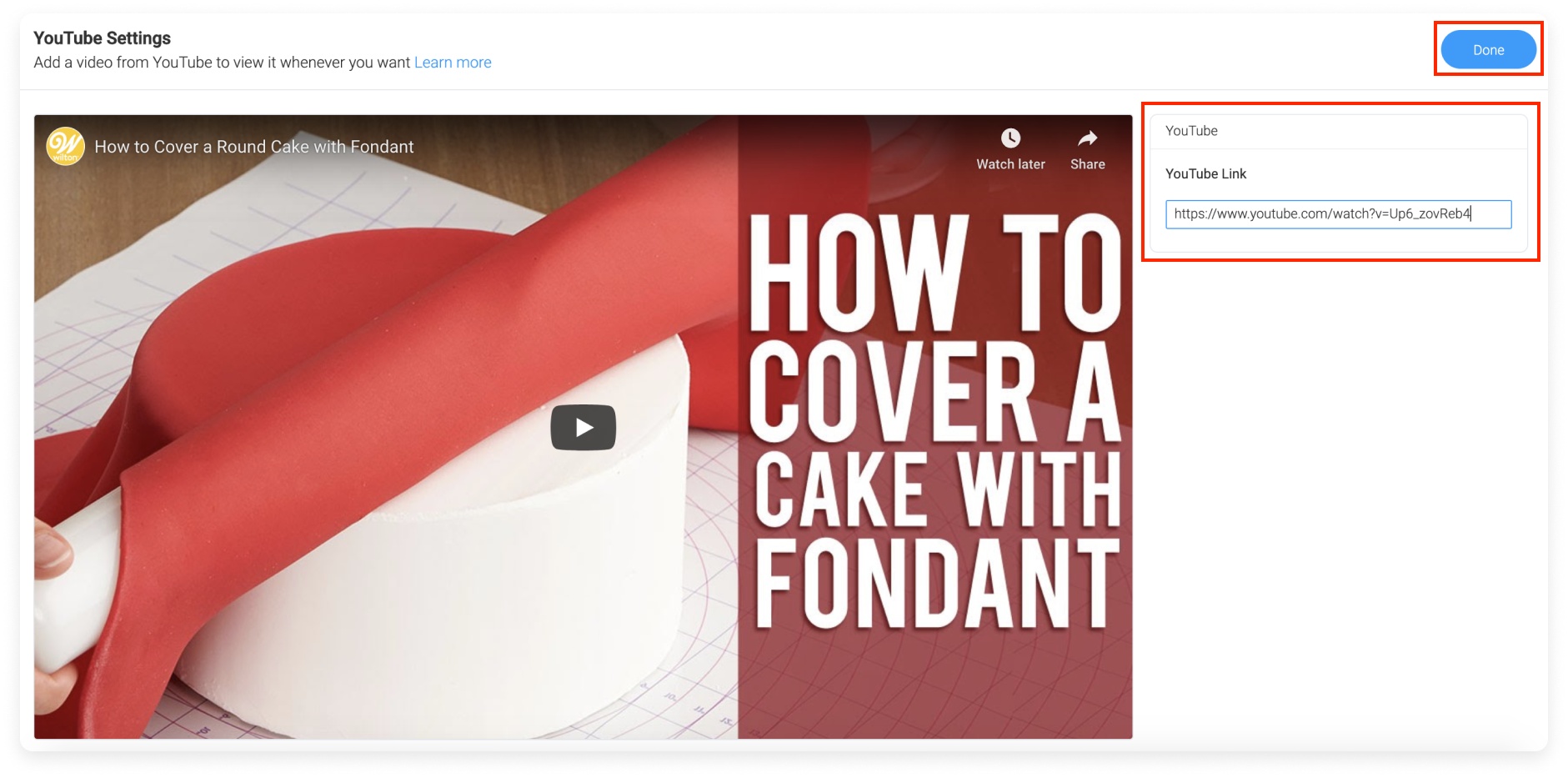 When you're ready, click "Done"!
Enjoy
Now, your video is ready for your whole team to view right from your dashboard whenever they need to!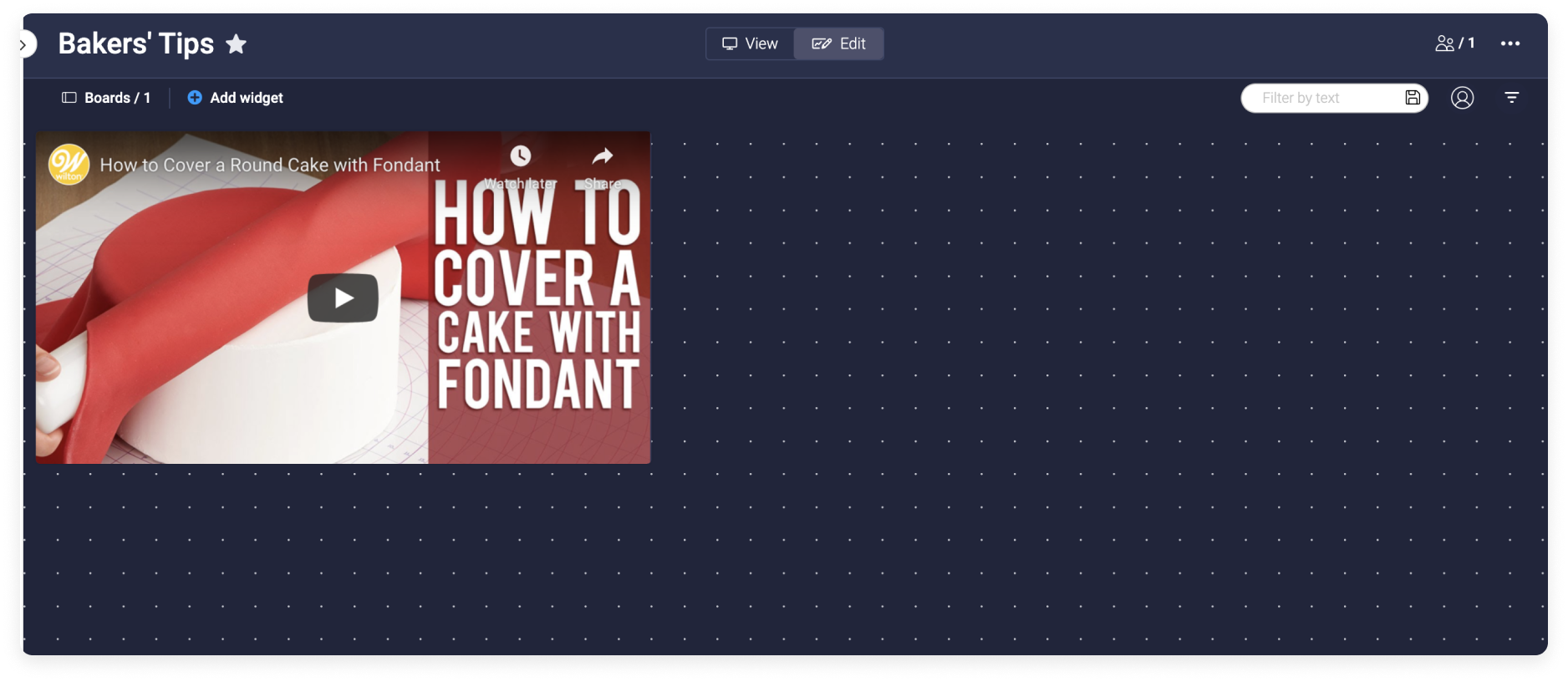 You can also watch the video in full screen whenever you want by clicking on the button on the top right hand corner:
Tip: You can also use this widget with Vimeo. Follow the same instructions but just paste a Vimeo URL into the box.
If you have any questions, please reach out to our team by using our contact form. We're available 24/7 and happy to help!