Never miss an update you were mentioned in again! See every update you were mentioned in, in one clear view with the "I Was Mentioned" Widget. You can even customize it so you see only the types of mentions you want to see, within a timeframe of your choice!
How to add the widget
To add the "I Was Mentioned" Widget to your dashboard, just click '+ Add Widget' at the top left corner of your Dashboard and select 'More' to launch the Dashboards Center.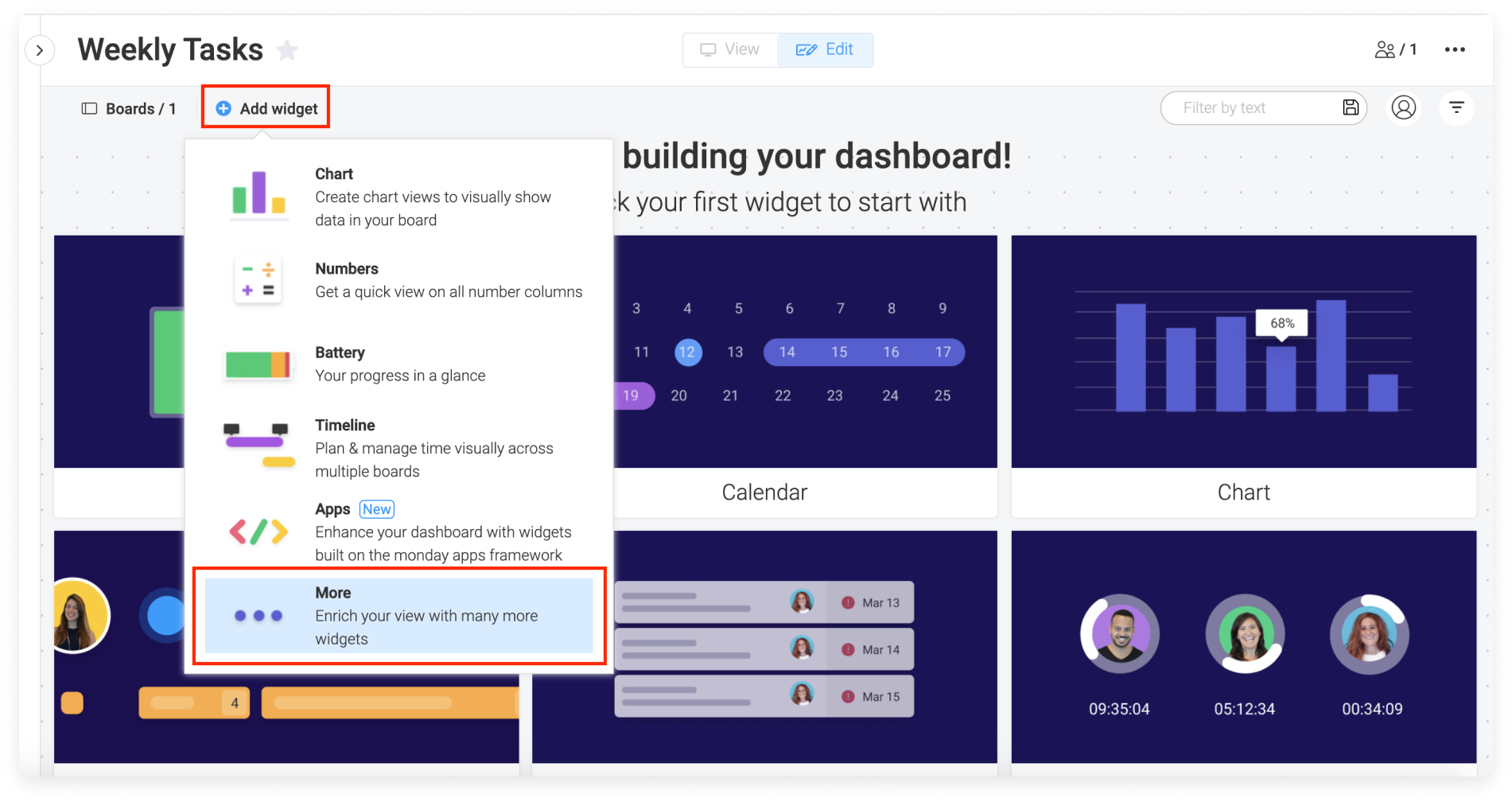 In the Dashboards Center, you'll find "I Was Mentioned" under the "Recommended" category, or you can search for it in the search bar!
How to set it up
In the right panel, you can set up your "I Was Mentioned" Widget with the type of mentions you'd like to view in your widget. You can leave the widget as is to display all mentions, or you can select "Only mentions I didn't reply to" or "Only replies". When you're ready, click "Done" to launch the widget!
The widget will now show you a live list of the updates you were mentioned in, according to your preferences. Resize the widget to suit your dashboard setup by dragging the corners to the desired size.
You can change these settings any time by toggling to editing mode and then clicking the cogwheel at the top right corner of your widget, like this:
Clicking on any of the updates in your "I was mentioned" widget will open a new window in your browser directly to the update in the board!
This widget is still new and we are planning to add more amazing settings to it so stay tuned!
If you have any questions, please reach out to our team by using our contact form. We're available 24/7 and happy to help!