Enjoy listening to your favorite tunes directly from your dashboard thanks to our Spotify widget. 🎶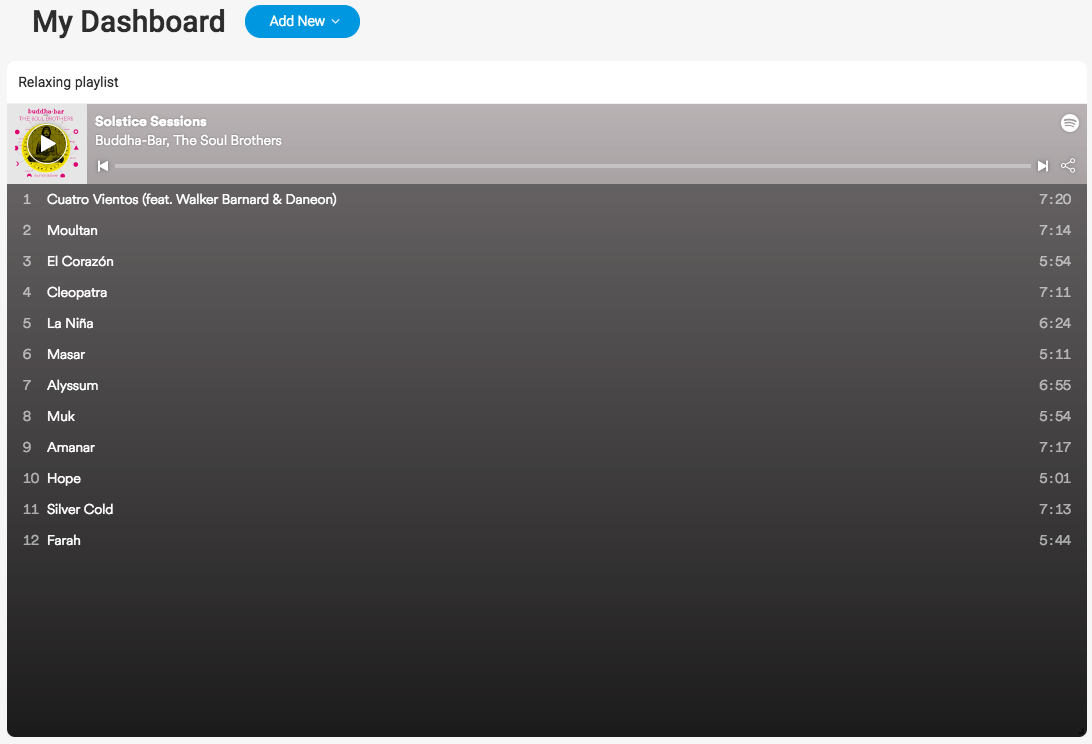 How to add it? 
Click on "Add New" at the top of the Dashboard page or click on the + sign in a blank widget. From the drop down list, click "more".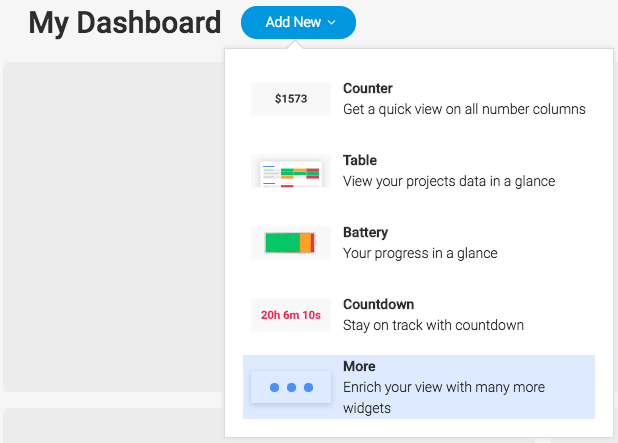 Once in the dashboard center, select "Spotify".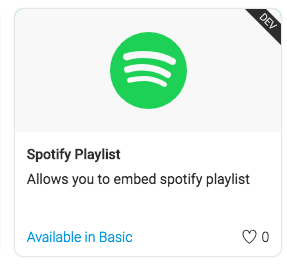 How to rename it?
Once added, you can rename your widget. To do so, click on the arrow on the right of the widget's title and select "rename"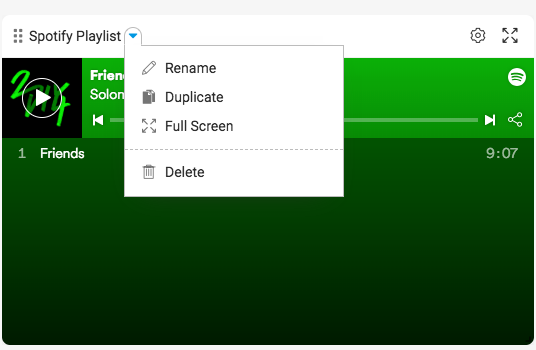 How to delete it?
To delete, rename or view the Table Widget in full screen, simply click on the drop-down menu next to My Widget-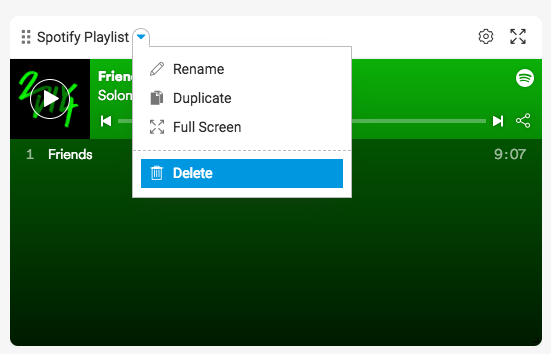 How to resize it?
Once you have added your widget, you can resize it by dragging the bottom right corner to the size you'd like it to be.
You can also see a full size view whenever you want by clicking on the button on the top right hand corner. 
How does it work?
Once the widget added, you will need to add the link of the Spotify playlist or song you'd like to be displayed. 
Before:
After: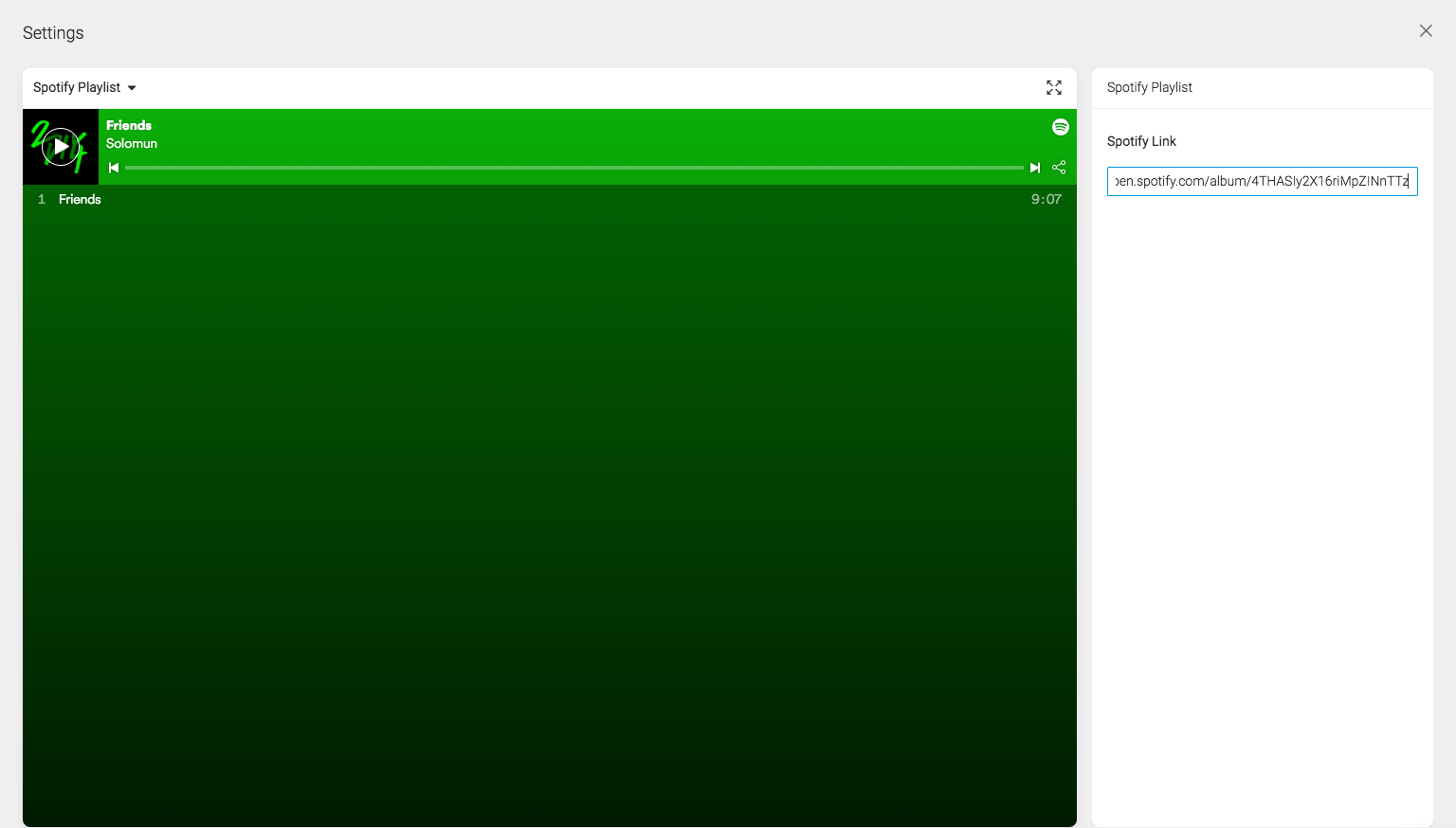 Once done, you will see your Spotify song or playlist displaying on your dashboard and enjoy playing your favorite tunes right from monday.com 😊

If you have any further questions about board types, please feel free to contact Customer Success at [email protected]