Want to track the overall progress from your team and their projects? Introducing the Battery Widget in Dashboards!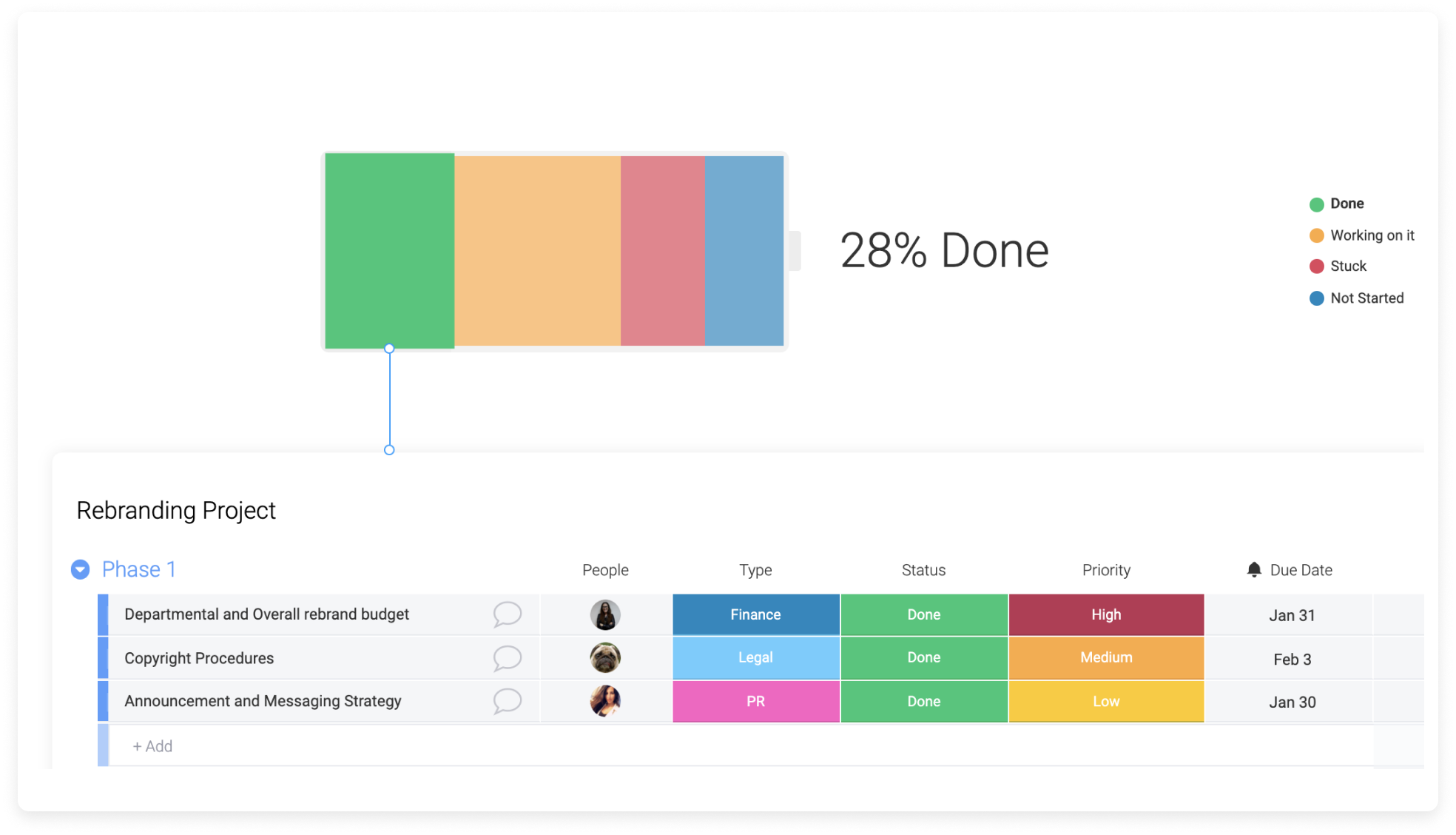 How to add it?
Click on "Add New" at the top of the Dashboard page to see the list of options and select Battery as below:
How does it work?
Step 1 - Choose your boards
The very first step is to choose the boards you would like to get information from.
Step 2 - Choose the status
Next, choose the Status Column from those boards you want to track. You will see the option to select all of them or just a select few columns you want to see. This is great if you want to track the progress of a specific phase of some projects.
You can choose whether or not you'd like to see your subitems considered in your Battery Widget. When choosing which Status Columns to include, you will see an option to choose a Status Column within your subitems as well! Just use the drop-down menu to select which column you want to see!
Step 3 - Choose the weight
Then select the desired weight you want to track by if relevant. Some tasks take much longer than others to complete and this is an important factor to take into consideration. In this example we can pick here a weight per hour.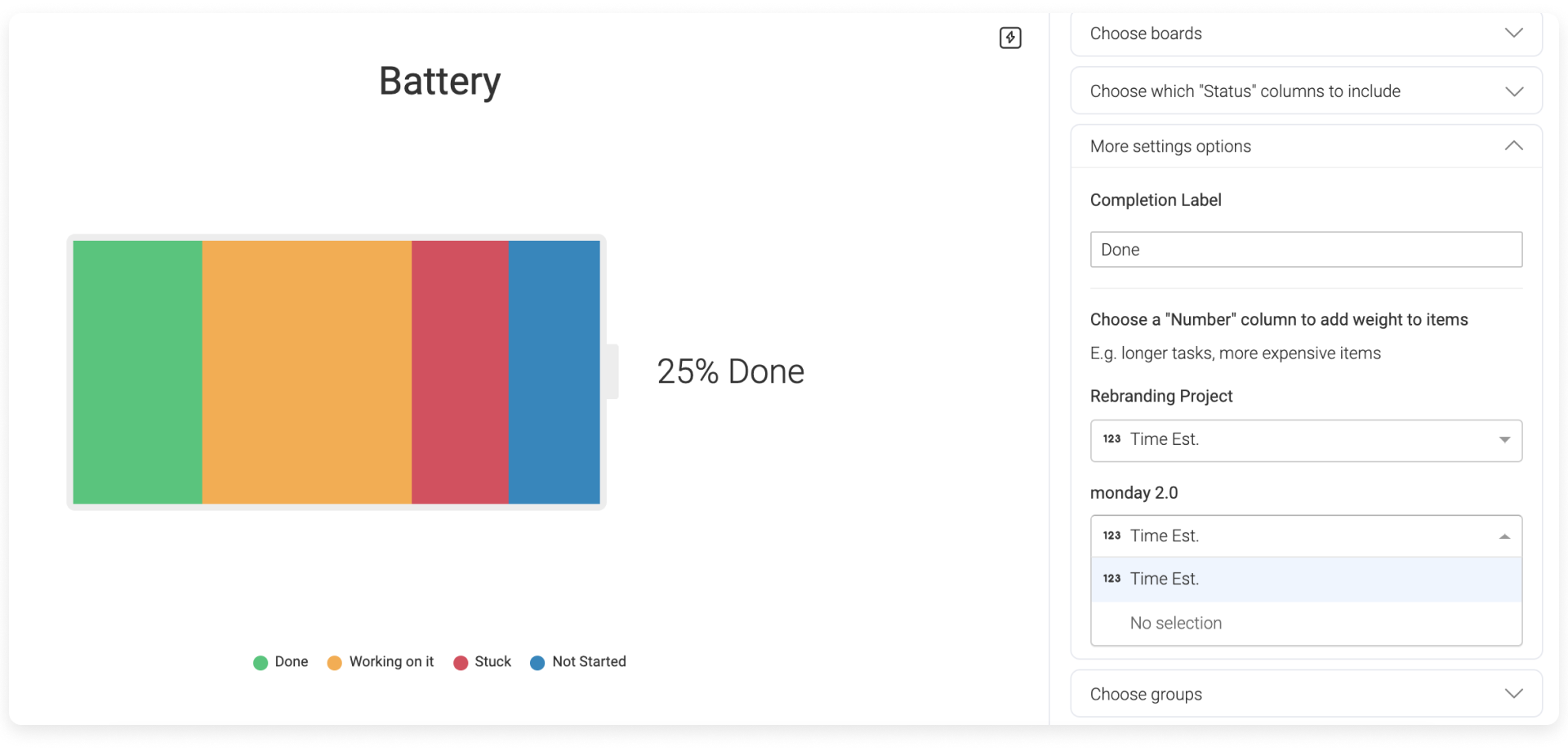 Step 4 - Select the groups
Finally, you can also customize it further by choosing select groups from the boards you chose-
Analyze your results
Click on any of the statuses to see all items associated to it! This is a great way to see easily where everything stands without having to go to each board back and forth.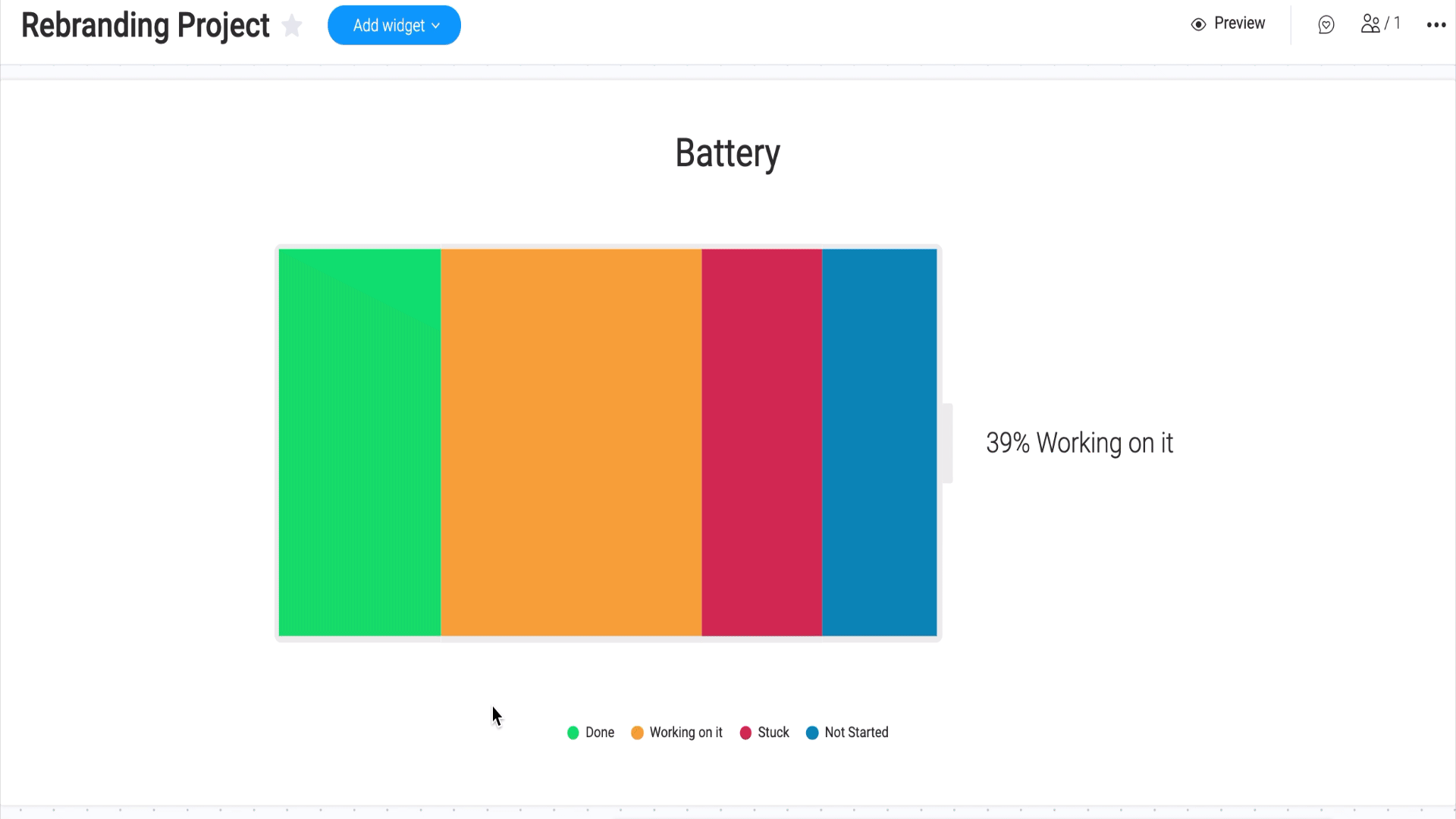 If you have any questions, please reach out to our team by using our contact form. We're available 24/7 and happy to help!